These cute little witches hats make the perfect pencil toppers at school or in the office. Hand sewn from felt, they are a great witch hat Halloween craft for kids.
How To Make Felt Witch Hat Pencil Toppers
Supplies
Colorful felt fabrics
Thread to match your felt
Needle
Pencil
Scissors
Glue (optional)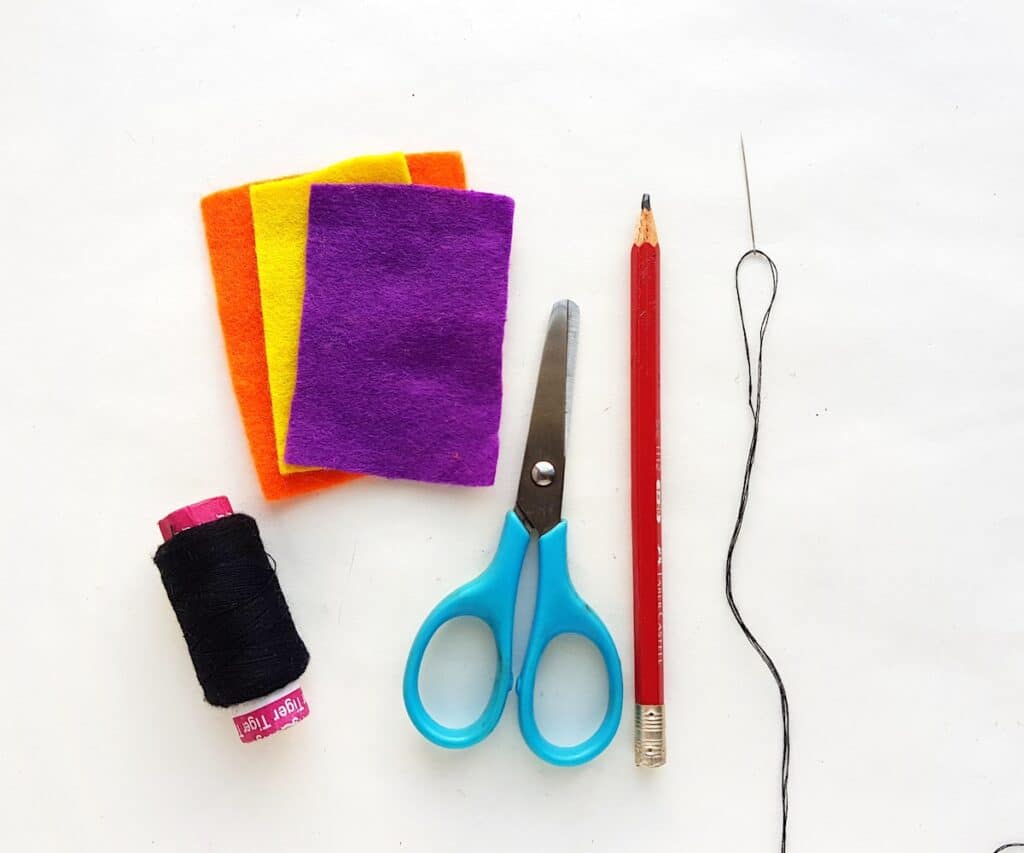 ✅ This is a great deal for getting lots of different colored felt for sewing projects.
Instructions
Step 1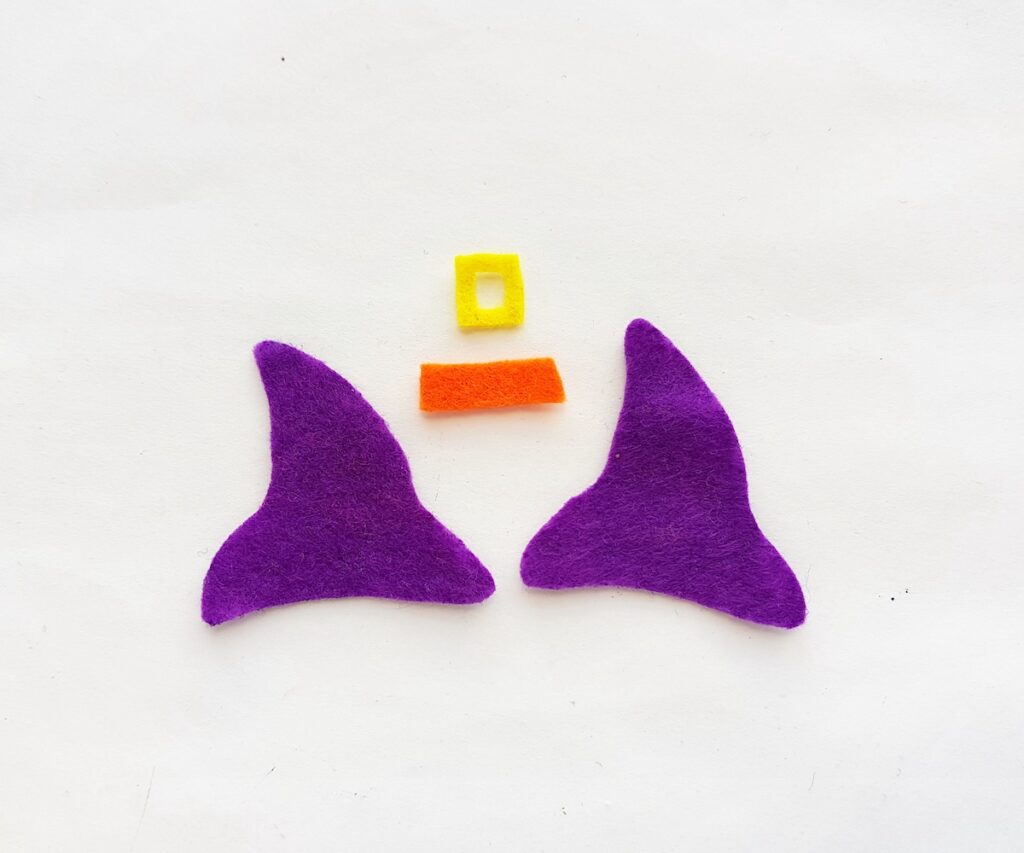 Select 3 different colored felt fabrics for the witch's hat pencil topper. Trace the hat patterns on one felt color, and the 2 other patterns on 2 different colored felt fabrics. Use scissors to cut out the traced patterns from the felt.
Step 2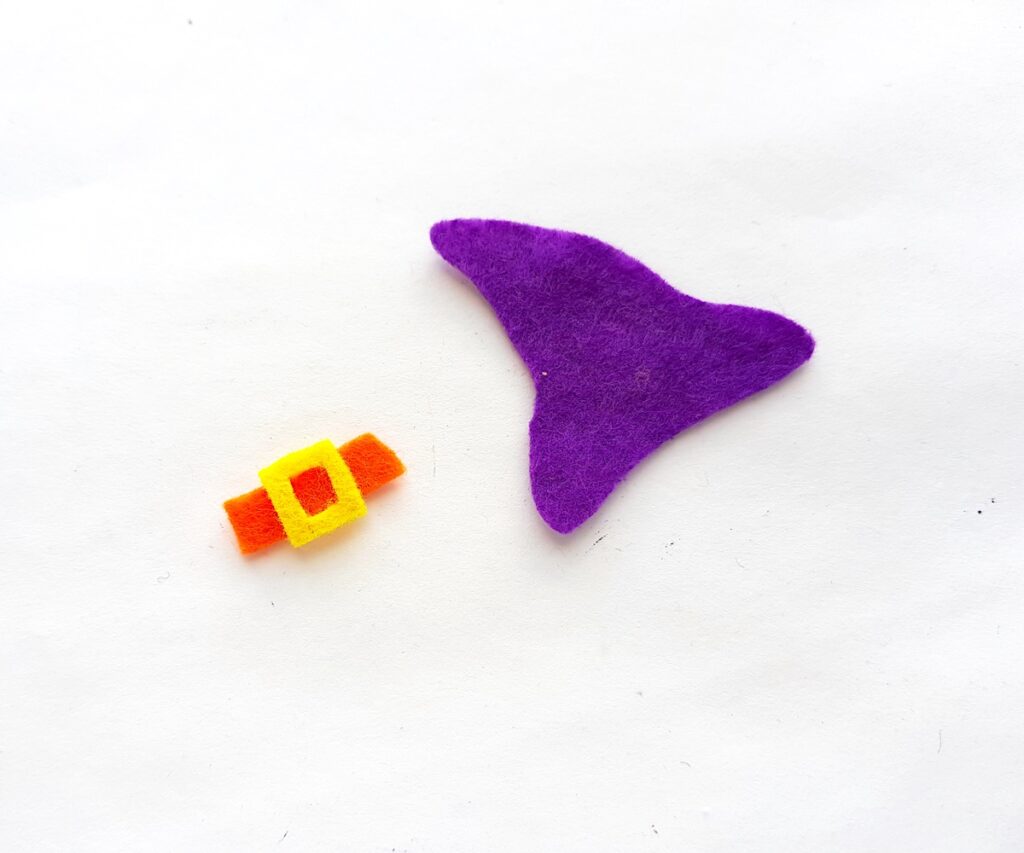 Stitch (or use fabric glue) the square frame pattern in the middle of the strip pattern.
Step 3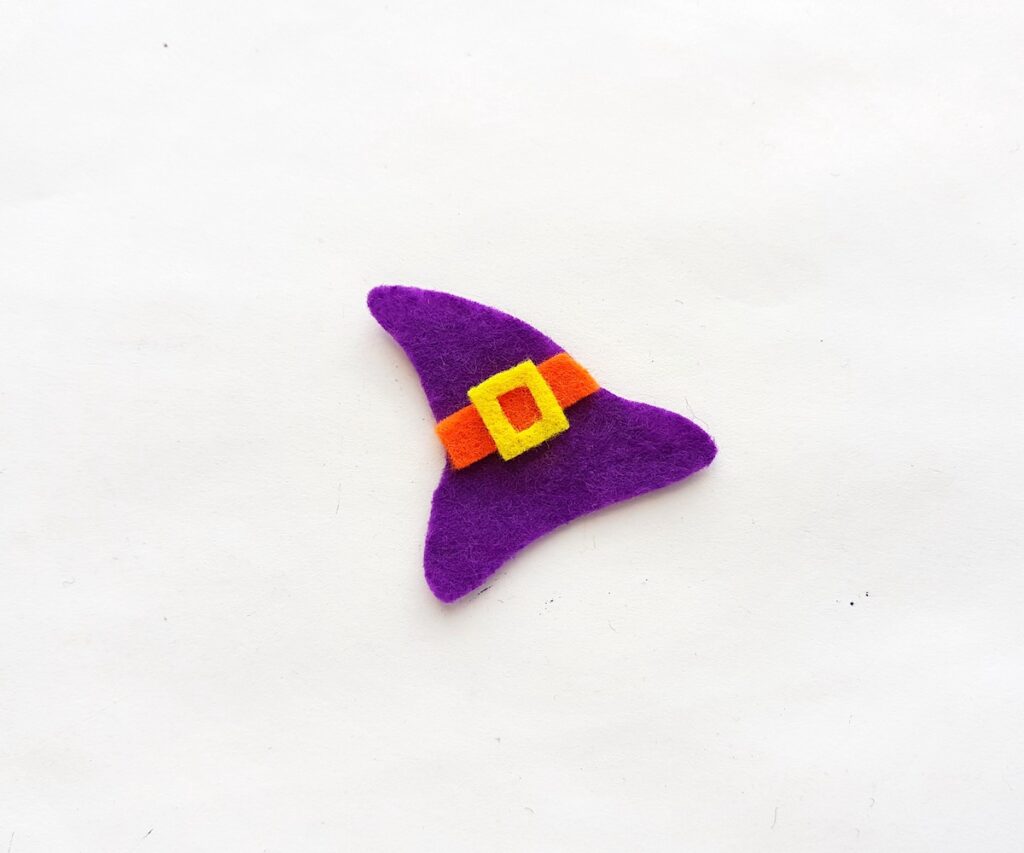 Place the strip on the hat base right above the brim part of the hat. You can stitch or glue the belt to the hat.
Step 4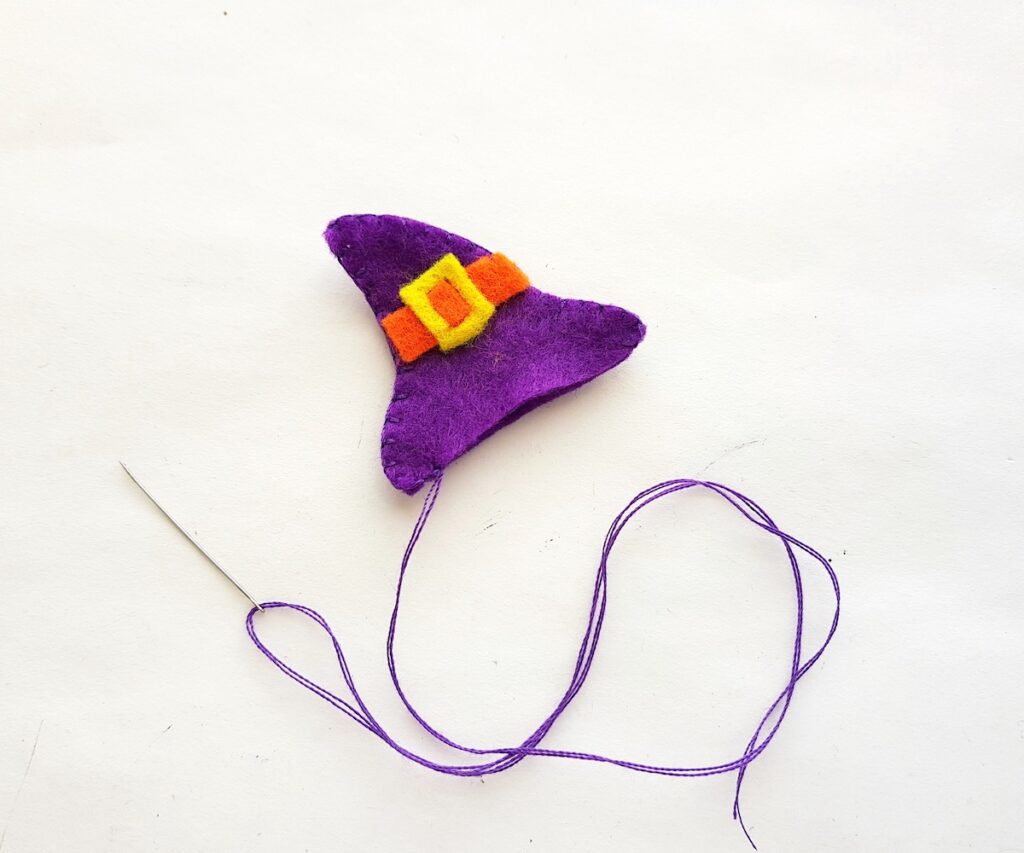 Place the other hat base cutout under the one with the belt buckle. Make sure that the hats line up together. Thread a needle with thread that matches the hat color. Start to stitch the bases together from the bottom of either side. Keep the bottom open for inserting the pencil.
Step 5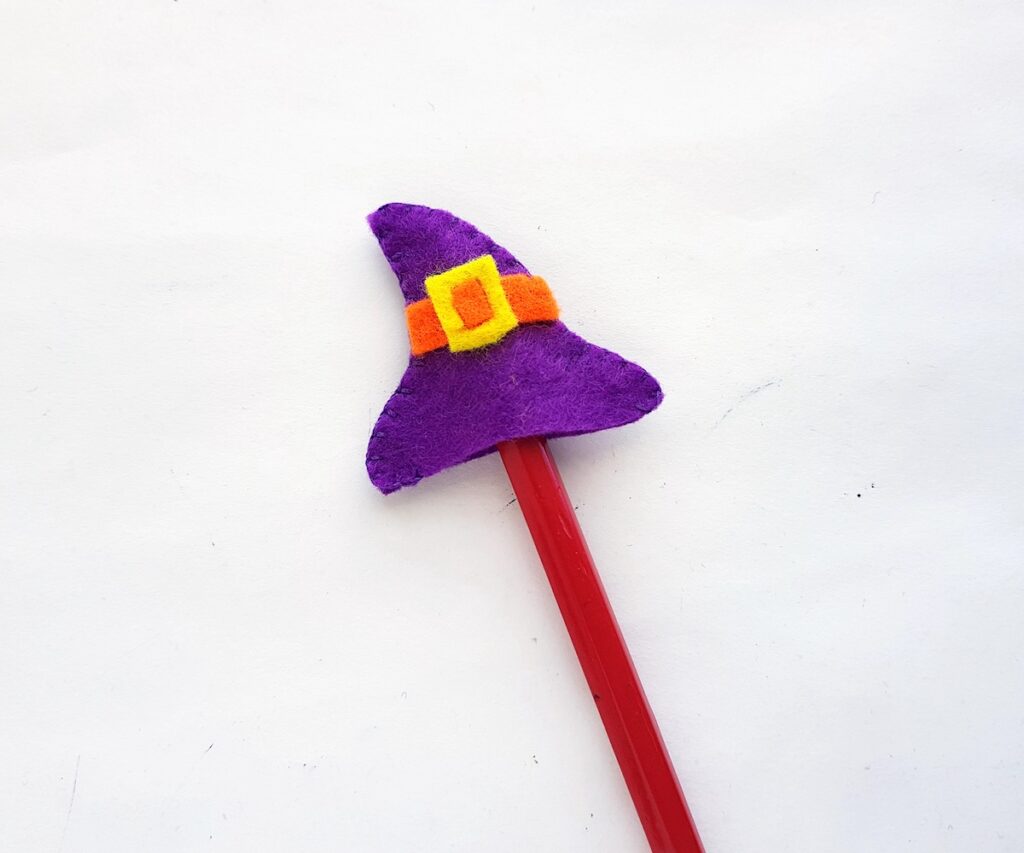 Stitch from one side of the hat to the top, and then stitch towards the bottom of the other side. You can bring the stitches inward on the bottom a little bit to make a tight fit for the pencil topper if you'd like. Just be sure to leave enough room. Once you are done stitching, tie a knot or 2; and cut off extra thread.
You might also like these Halloween crafts: