Frida Kahlo was a Mexican painter known for her self portraits, vibrant colors and works inspired by nature. She was a champion for feminists and celebrated for her efforts to promote Mexican and indigenous culture.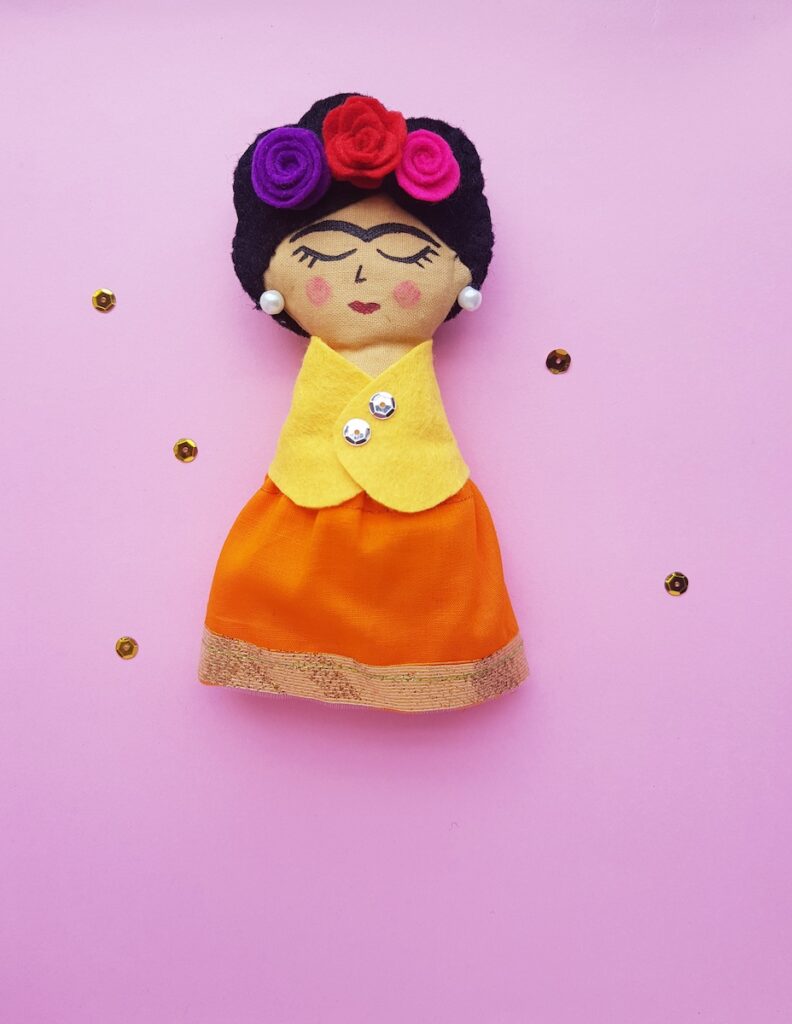 Kahlo is one of the highest selling women artists in the world. While she didn't sell much art while she was alive, her legacy is growing in modern day.
Sewing a Frida Kahlo doll will help teach children, and many adults, who Kahlo was and why she is to be remembered. This is a great project for homeschooling and educational art activities.
How to Make a Frida Kahlo Doll
Supplies
Fabric for rag doll body
Felt
Pencil or fabric chalk
Needle and thread
Cotton stuffing
Fabric Markers
Flowers, beads and sequins
Scissors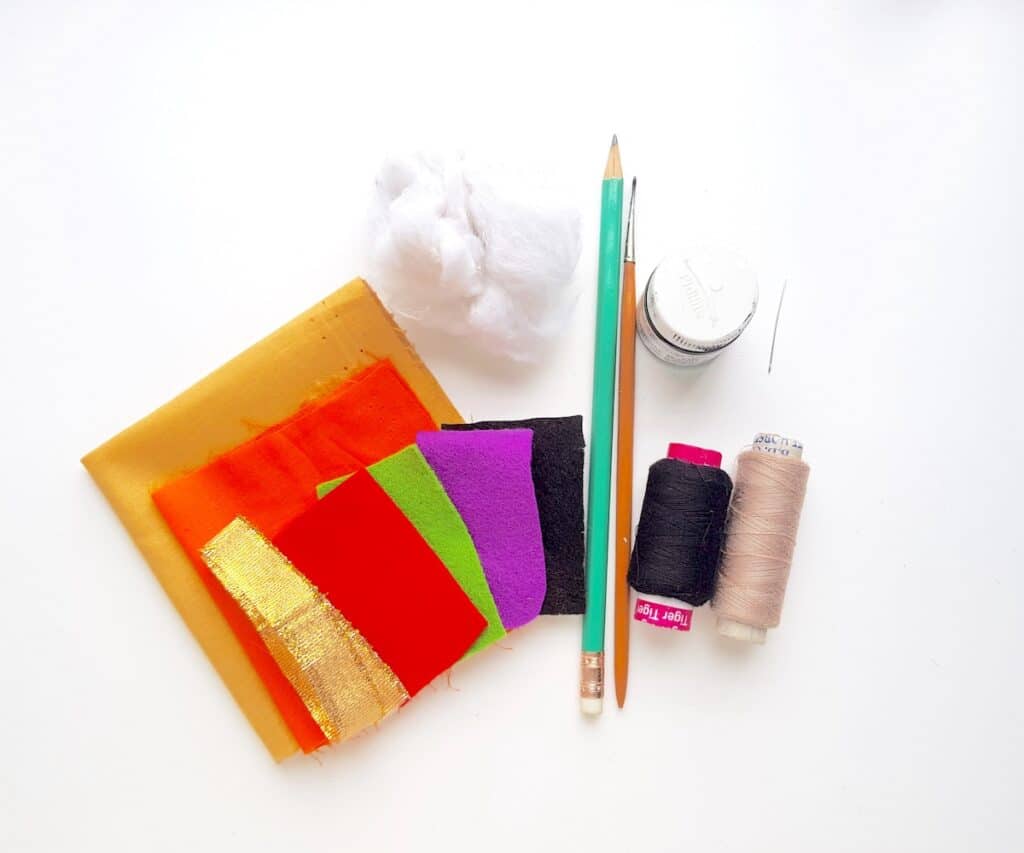 Instructions
Step 1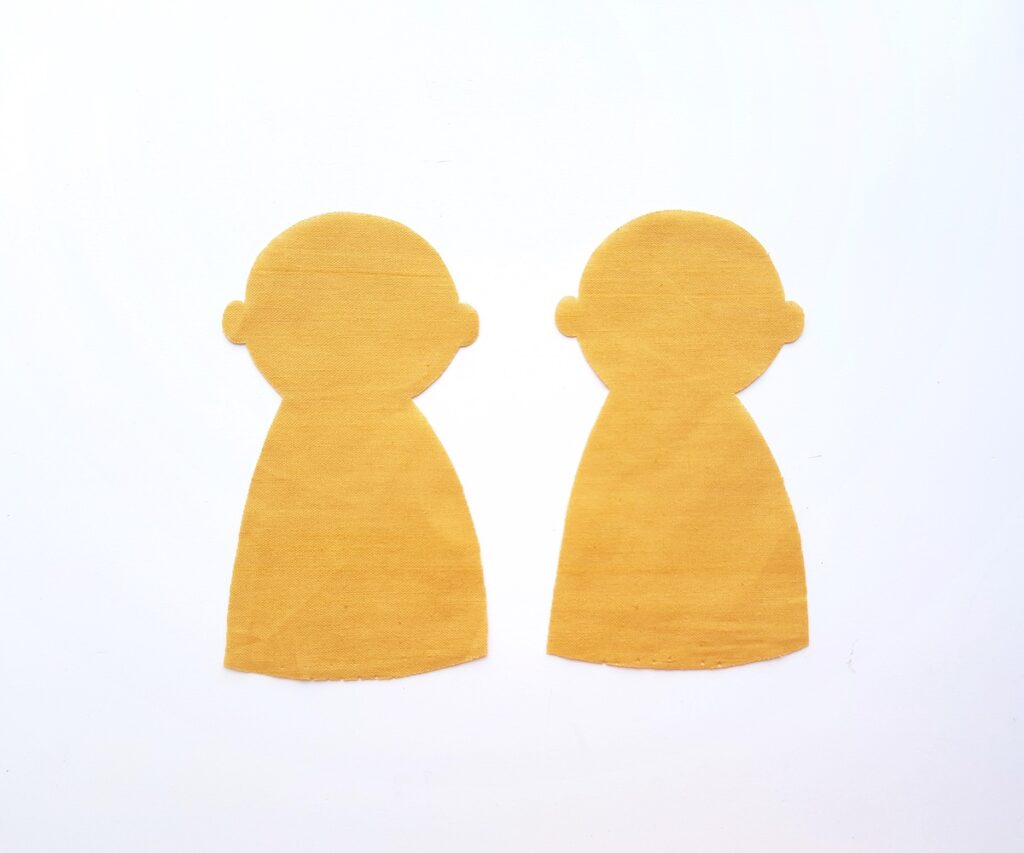 Trace the doll body patterns (2) on the fabric selected for the doll. Cut out the pattern.
Step 2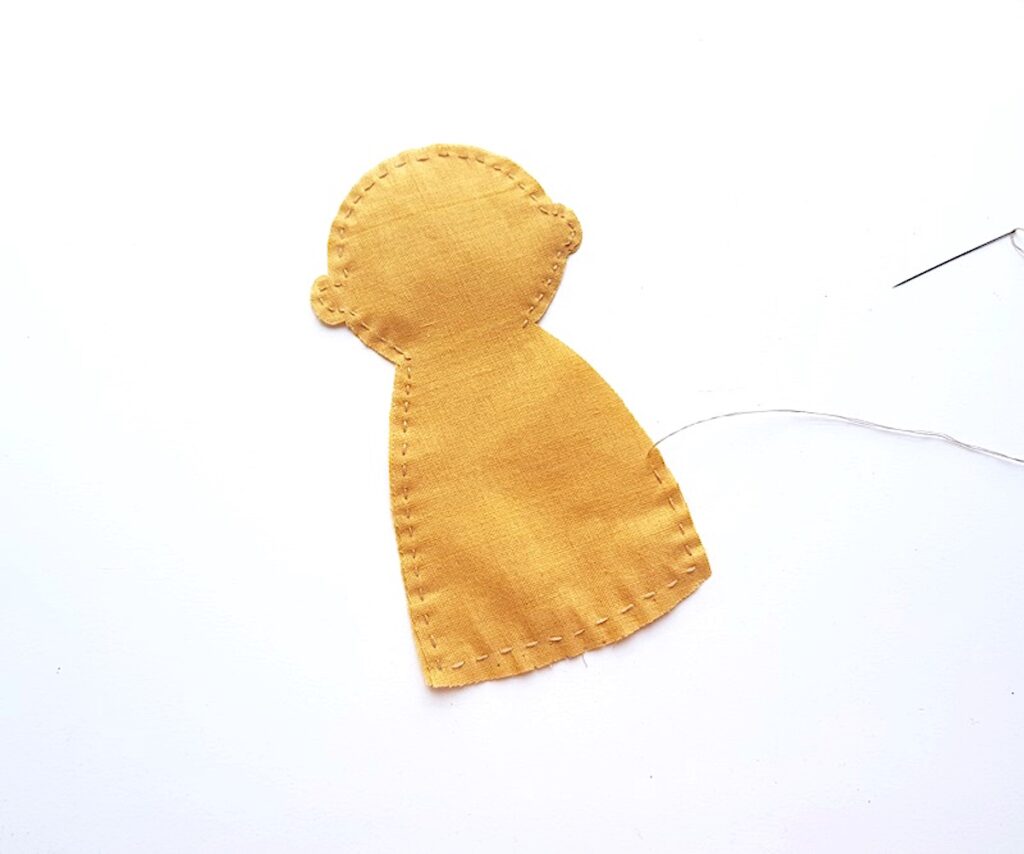 Place both of the body cut outs on top of each other with their wrong sides facing out. Start stitching around the side of the fabric patterns with a needle and thread to join them together around the sides. 
Step 3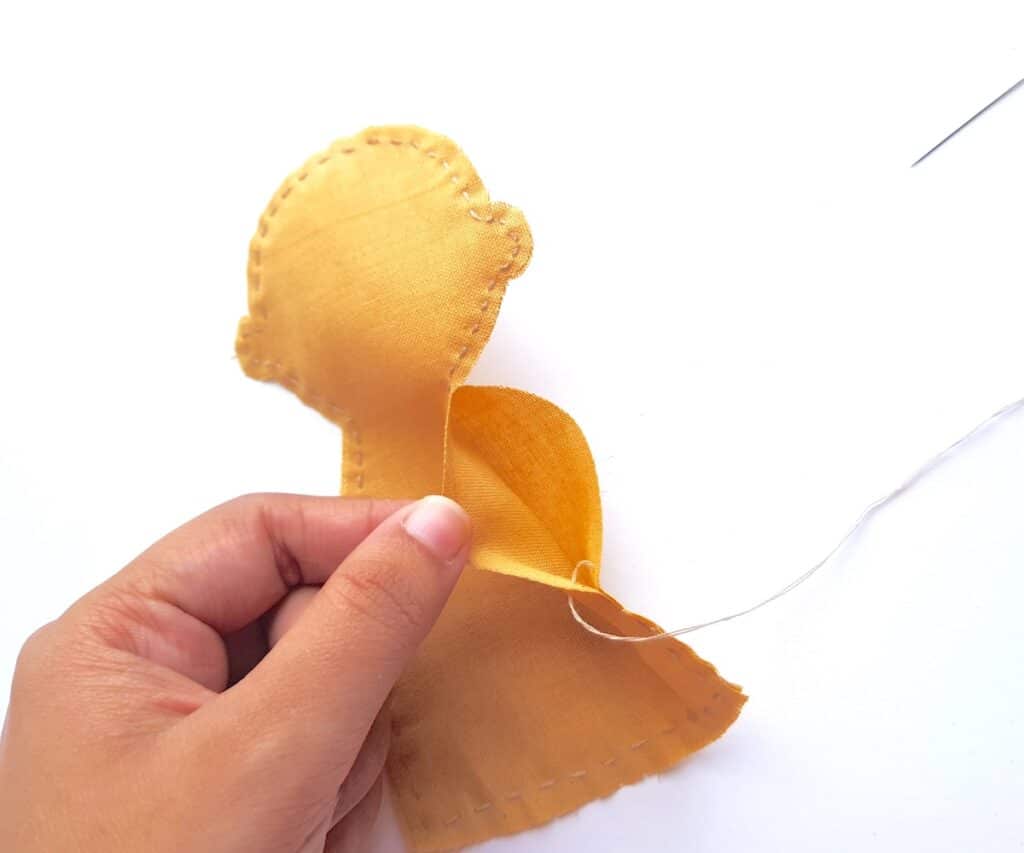 Keep a small opening to turn the doll fabric inside out.
Step 4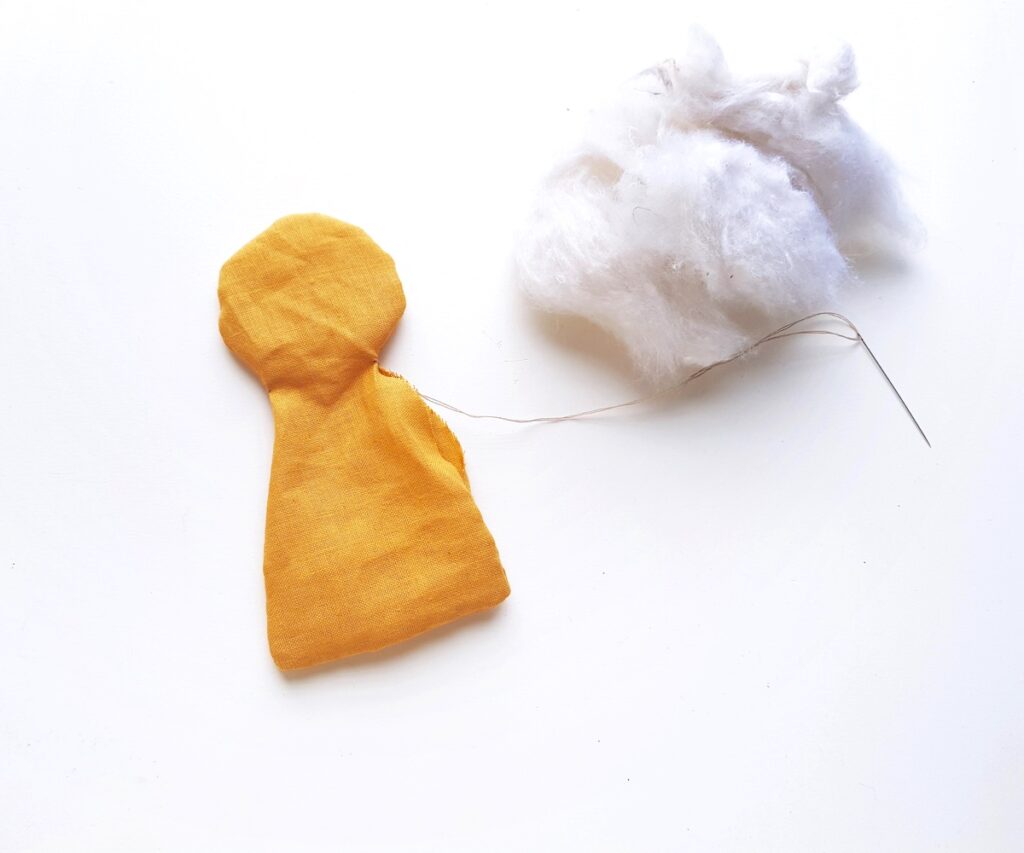 Turn the right side out through the small opening. Stuff the doll base with cotton stuffing, fiber fill, etc.
Step 5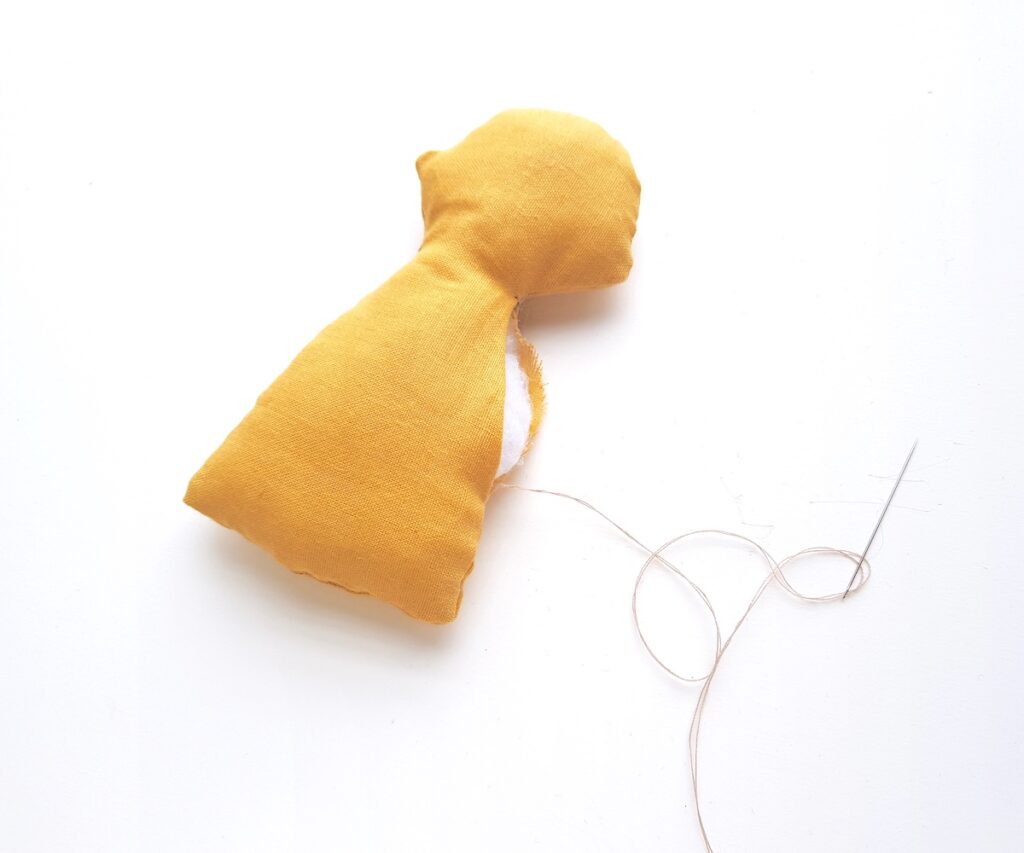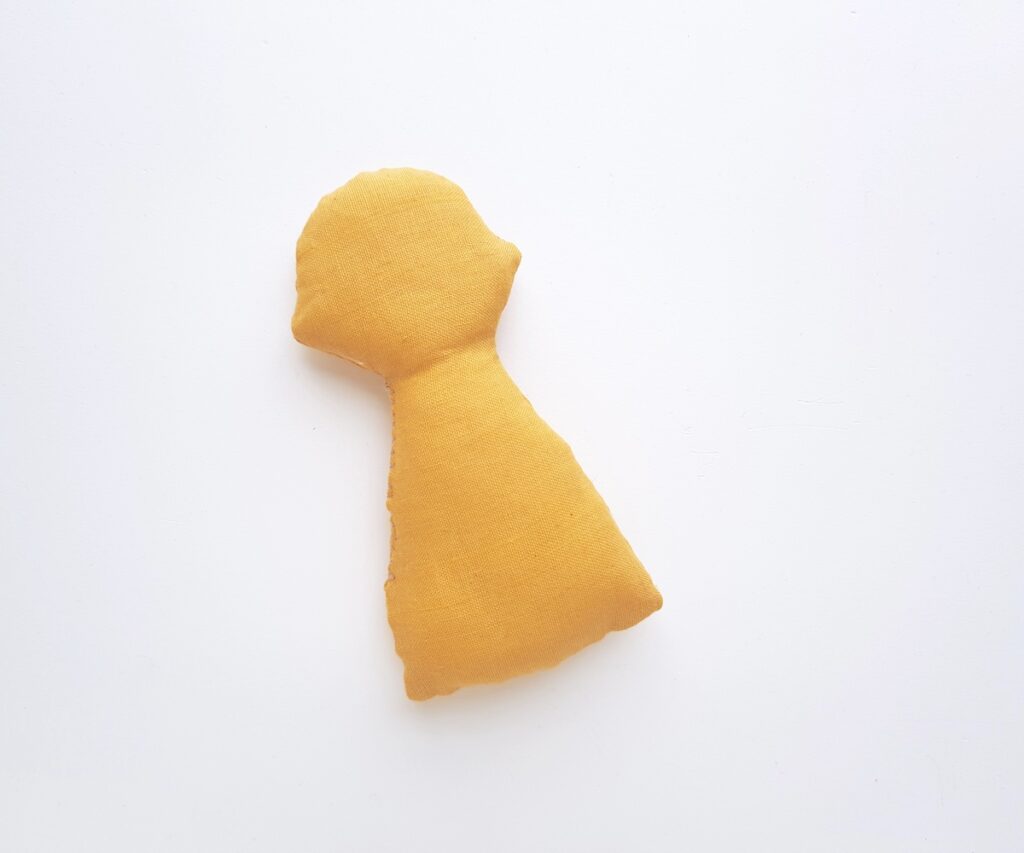 Stitch the small opening closed using a needle and thread..
Step 6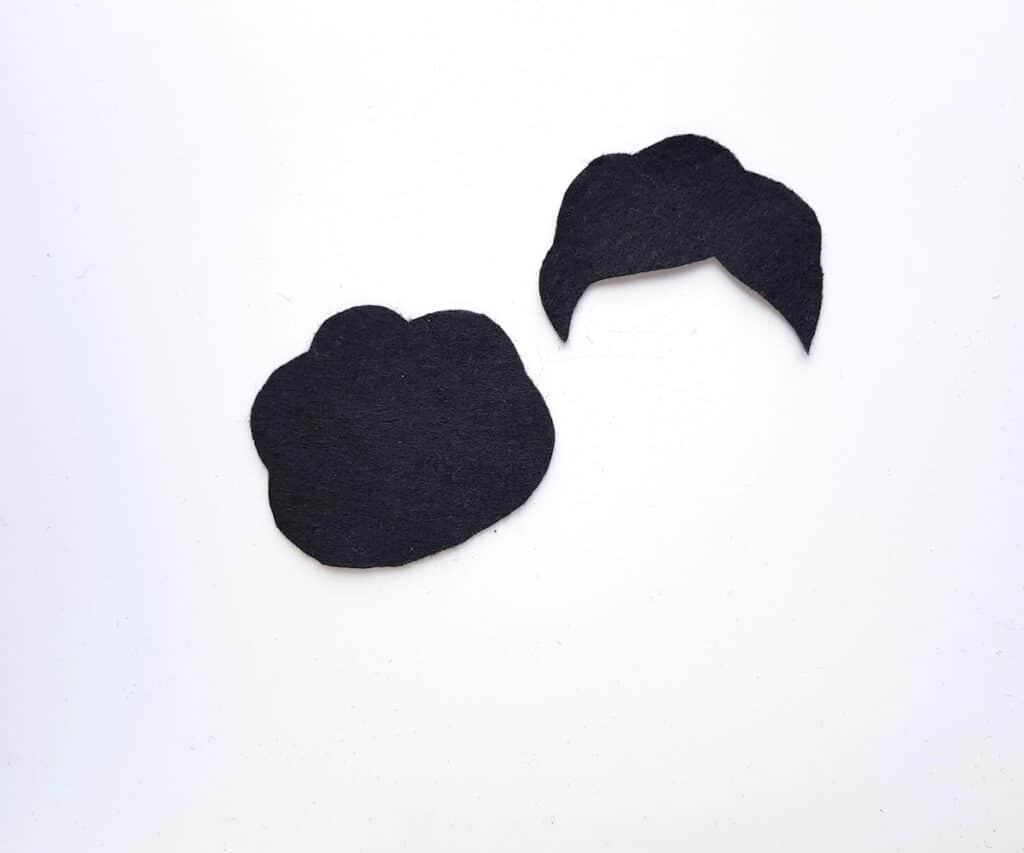 Trace and cut out the hair pattern from black or dark brown felt fabric.
Step 7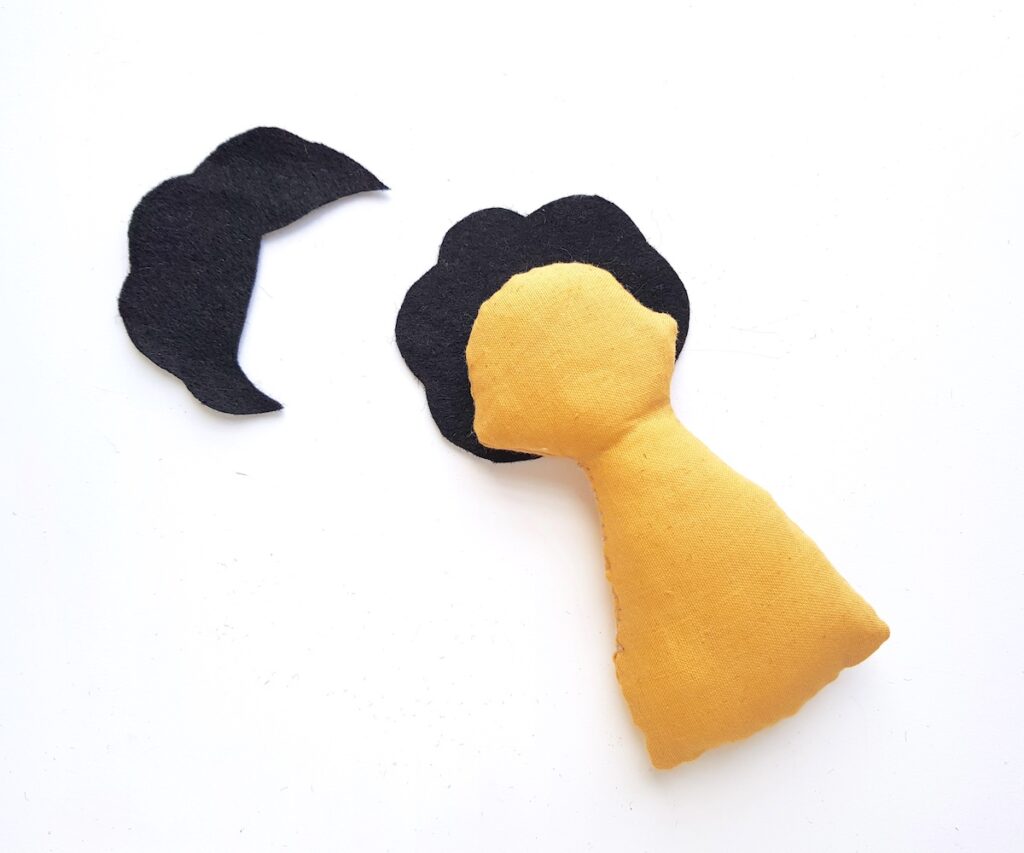 Place the full hair pattern on the back side of the head of the doll. 
Step 8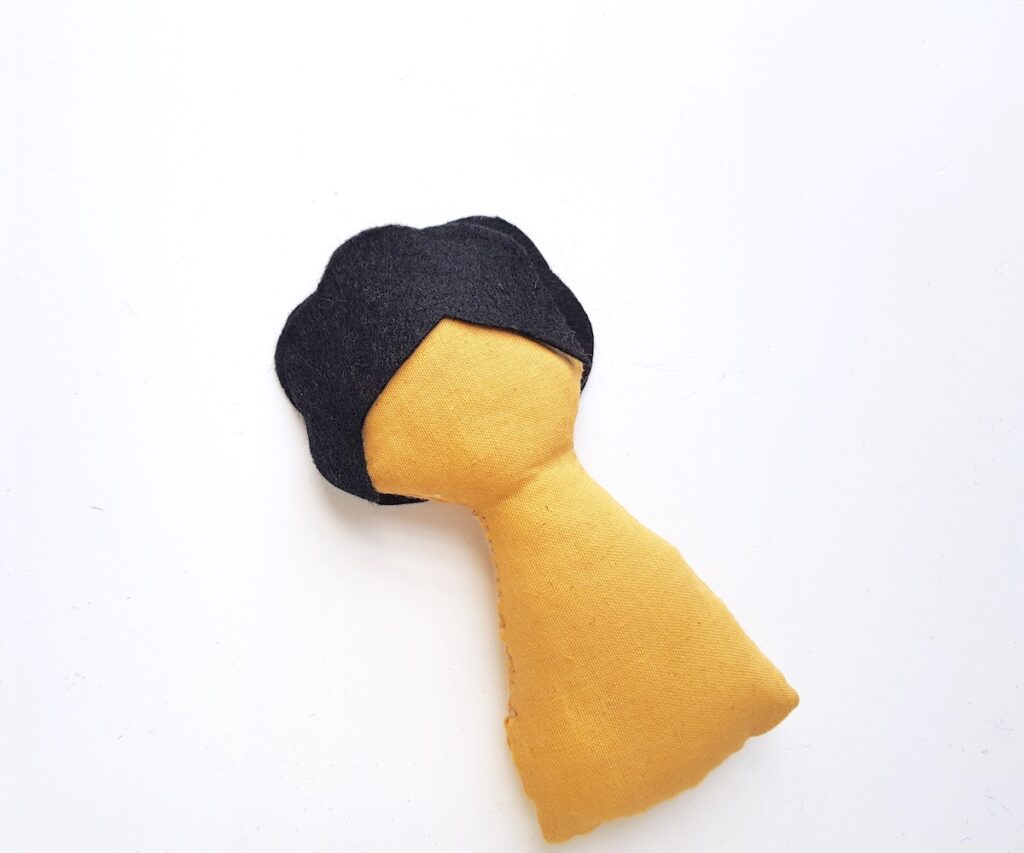 Place the semi-hair pattern on the front side of the head, making sure that the sides of both hair patterns match up. 
Step 9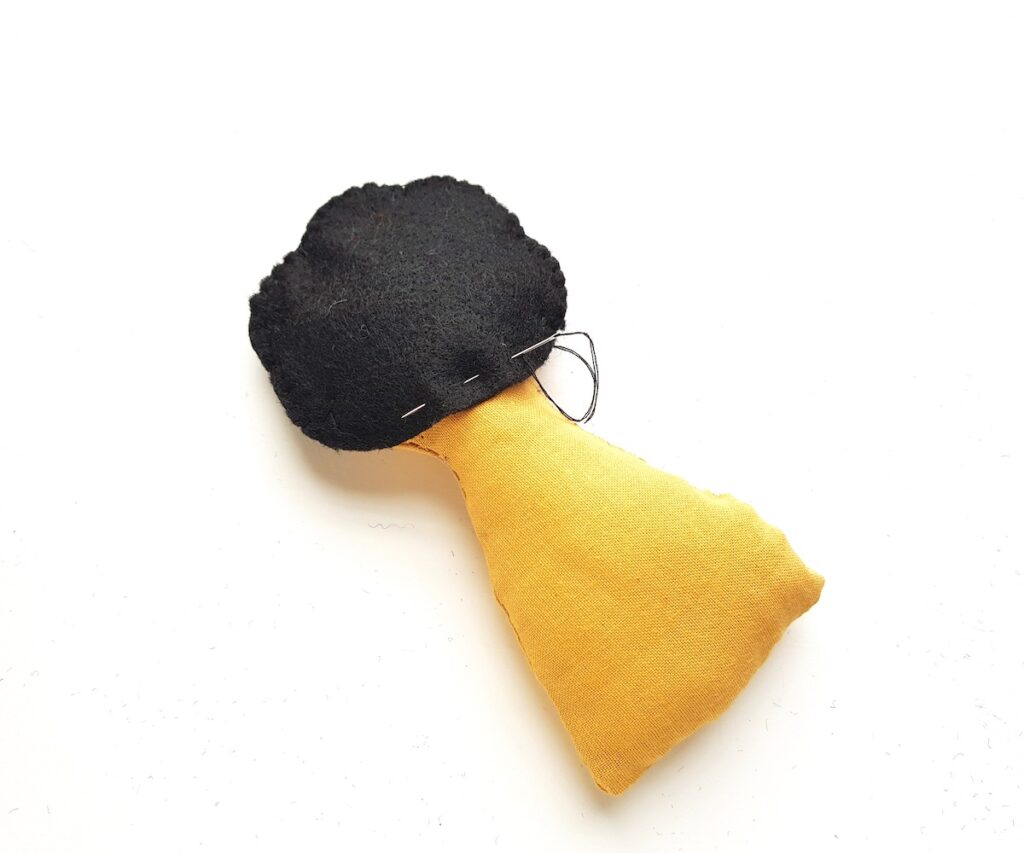 Stitch around the outer side and back side of the hair. When stitching the backside, make sure to stitch the hair along with the base.  
Step 10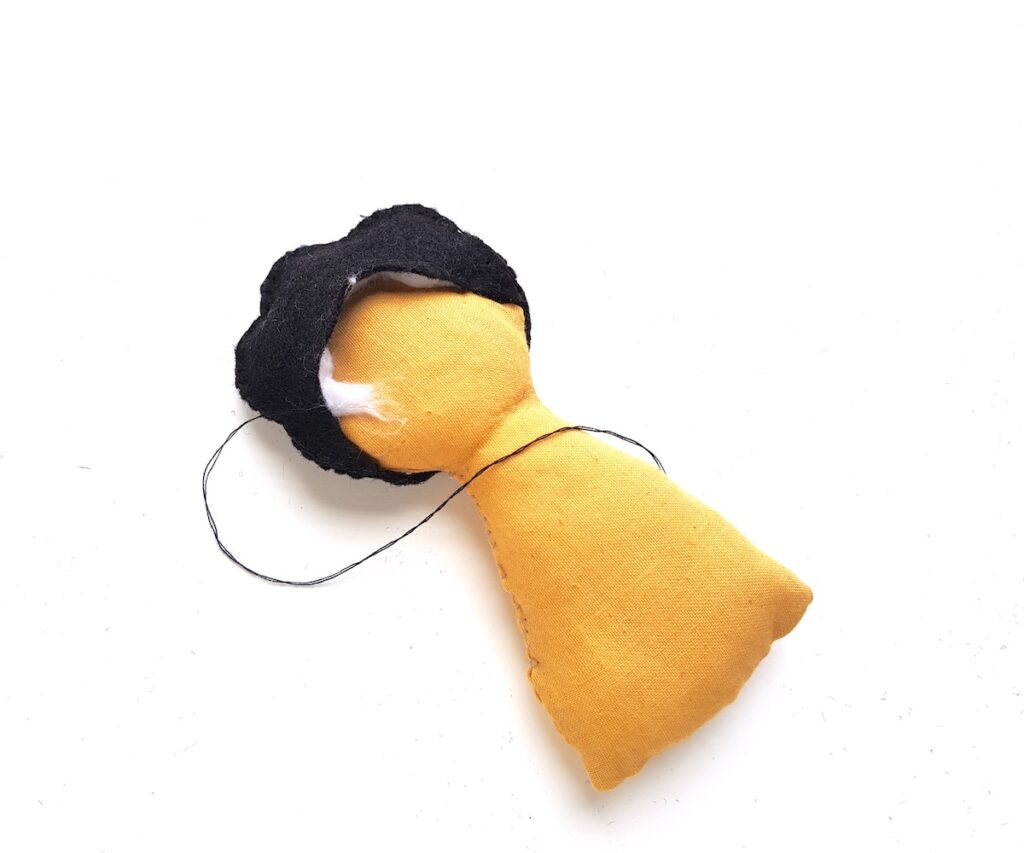 Keep the front side of the hair open for stuffing. Fill the hair part with cotton.
Step 11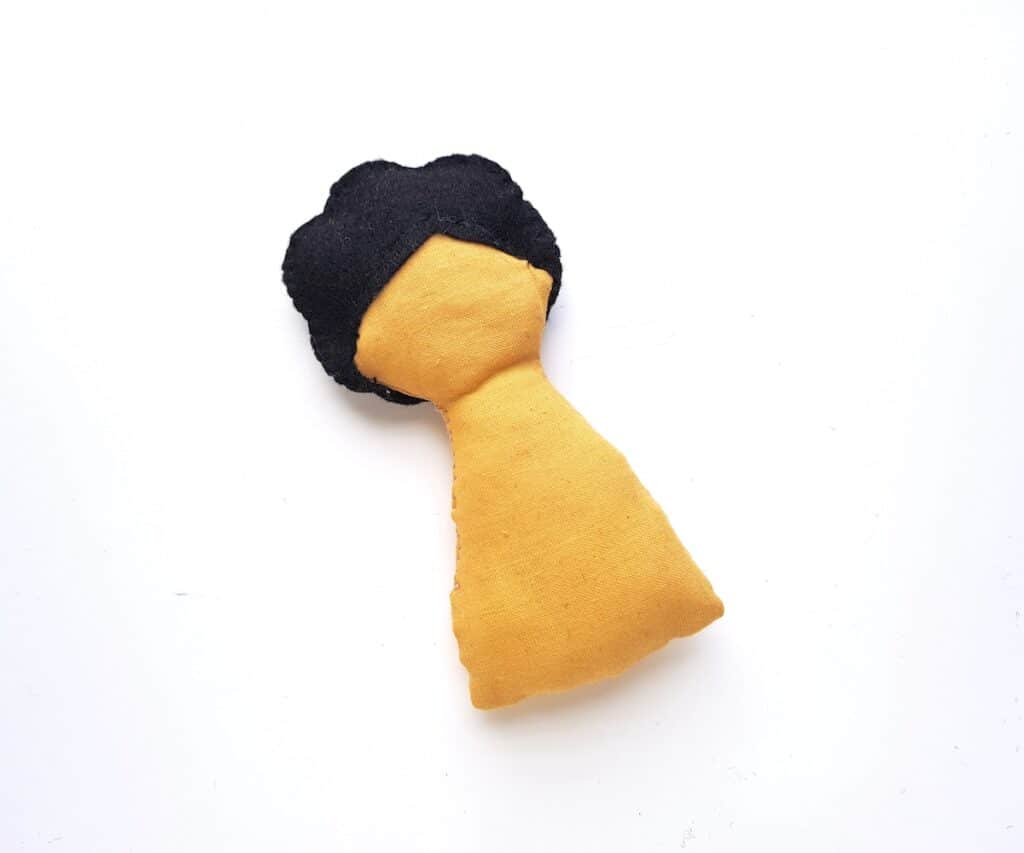 When you're done stuffing the hair part, stitch the front open end of the hair with the doll head fabric, as well. 
Step 12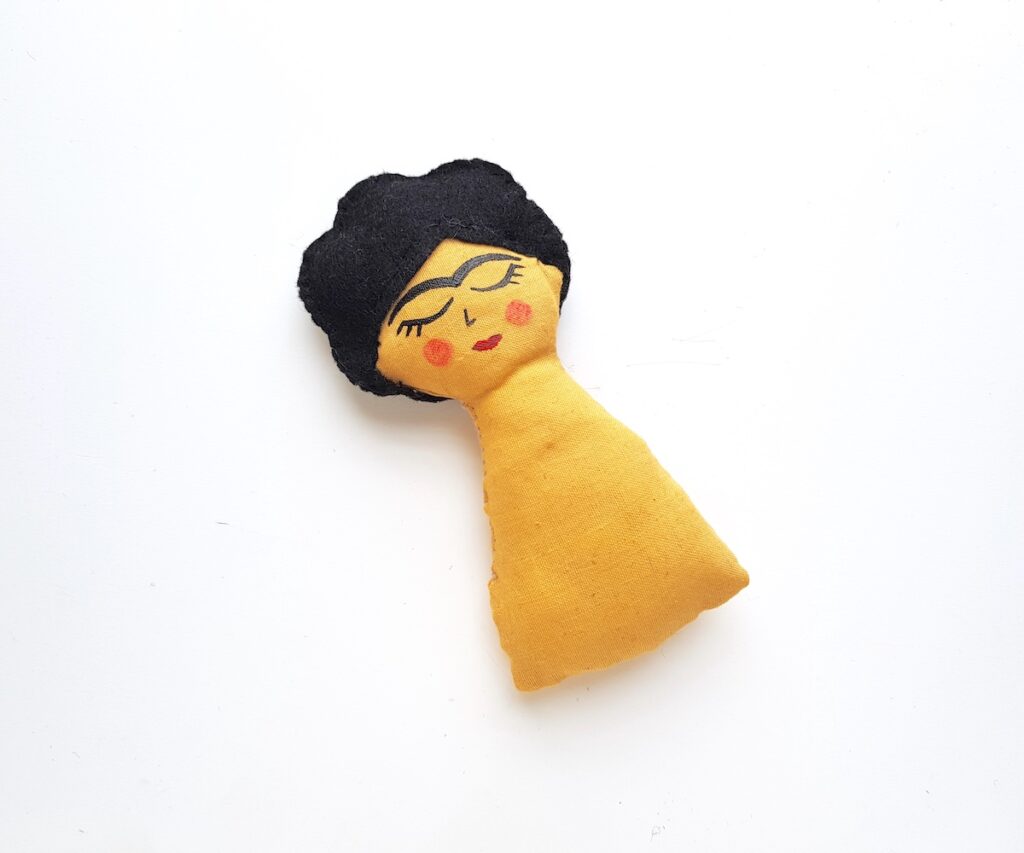 Use fabric paints to draw the eyes, nose and lips (other details if you wish) of the Frida rag doll.
Step 13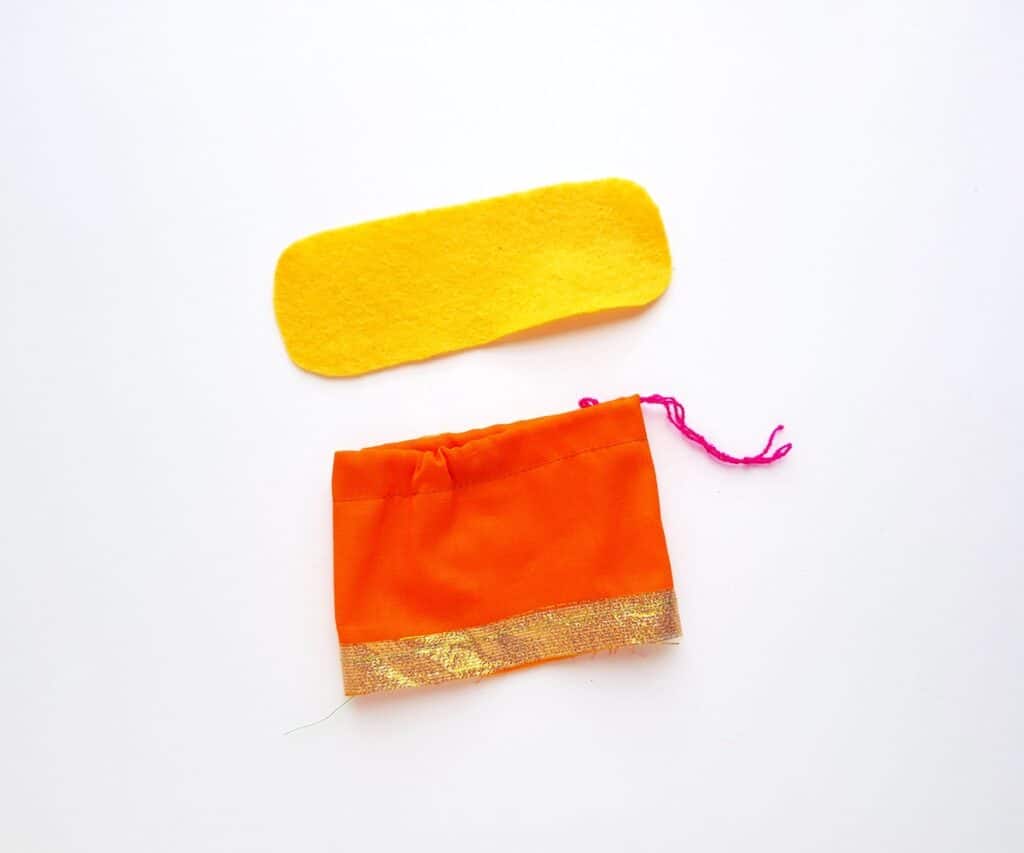 Cut a rectangle piece from felt for the top part of the dress (scarf). Stitch a simple plain skirt from any fabric of your choice.  
Use small fabric flowers, beads and sequins to decorate the hair of the doll and clothing. You can either use hot glue to attach them or stitch them on.