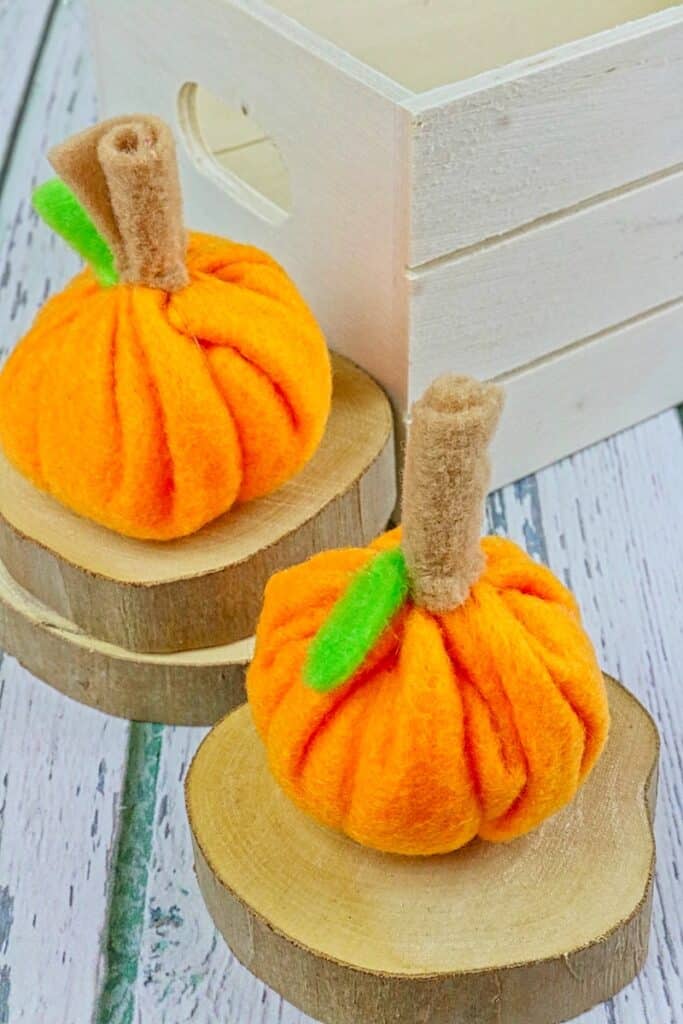 Wondering how to sew a mini stuffed pumpkin? It's super easy! All you need is some felt and thread and you can hand stitch these cute little decorations for Fall.
They are so small, that the stuffing is cotton balls! That's how tiny these are!
Here's some ideas of how to use these hand sewn pumpkins:
Fill a basket or crate with several felt mini pumpkins
Place a pumpkin at each place setting for Thanksgiving meal
Tuck some along bookcases, mantels or on top of a dresser for Halloween decorations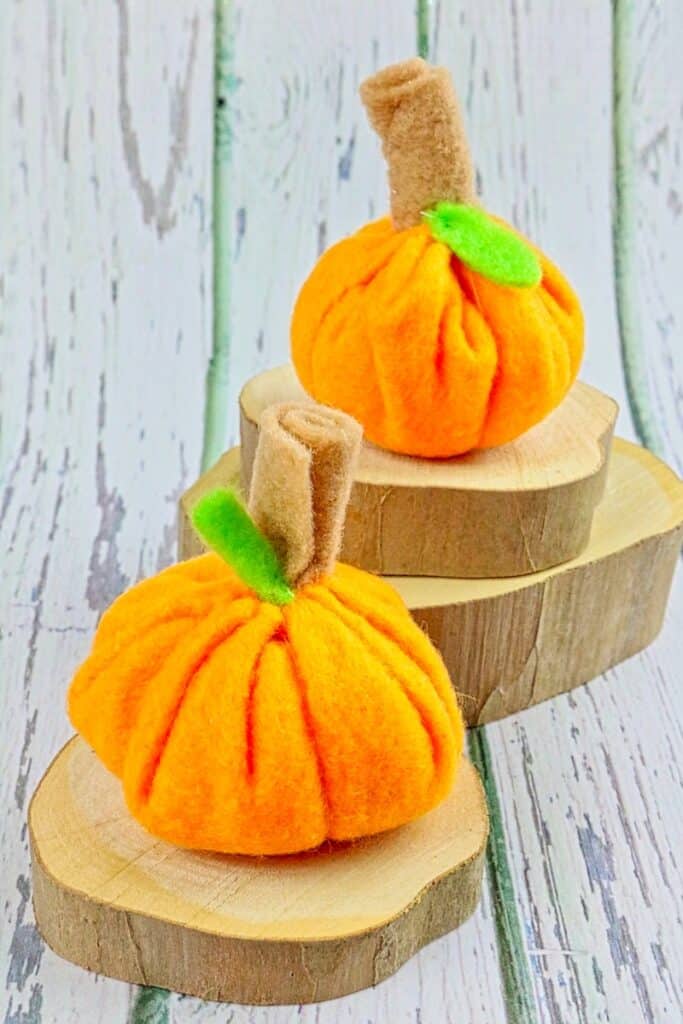 How Do You Make Mini Felt Pumpkins?
You don't need a sewing machine for this simple hand stitched project. Even older kids can help make these cute pumpkins.
✅ This is a great deal for getting lots of different colored felt for sewing projects.
Supplies:
The supplies list is for one pumpkin.
(1) 4″x4″ Piece Orange Felt
(1) 1″x 1/2″ Piece Brown or Tan Felt
(1) Small Piece of Green Felt
Scissors
Needle
3 Cotton Balls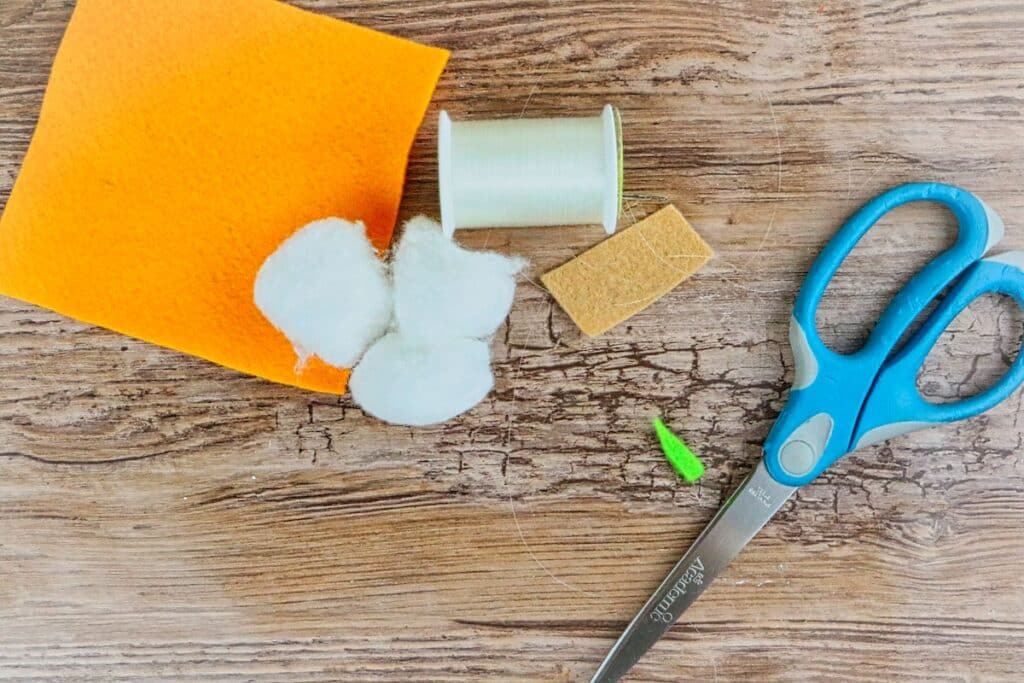 Instructions
Step 1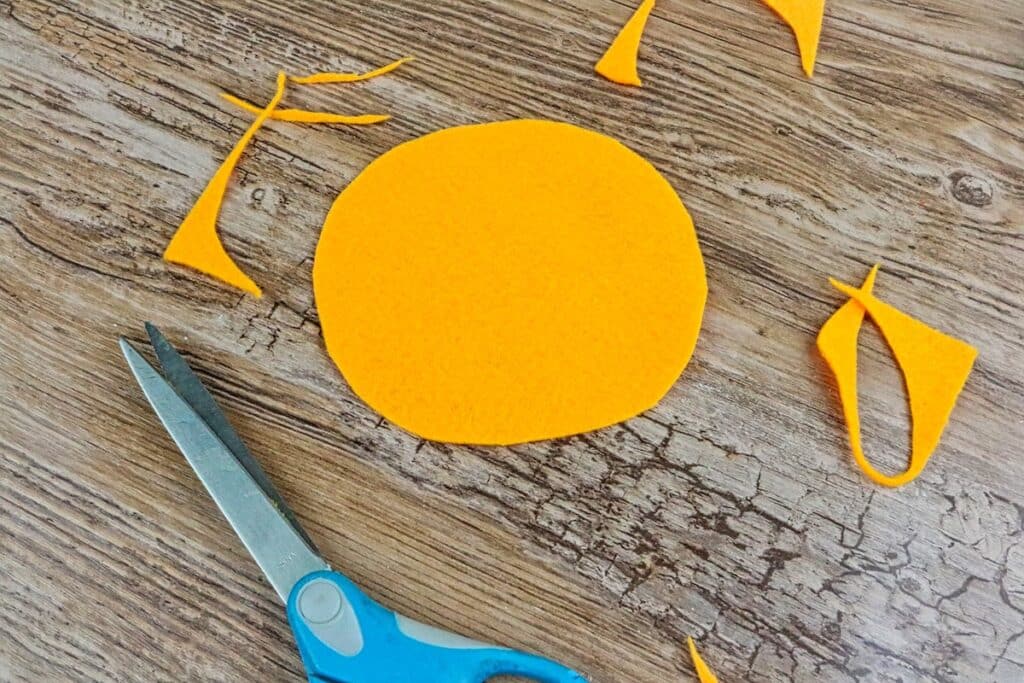 Trim the orange piece of felt to make a large circle.
Step 2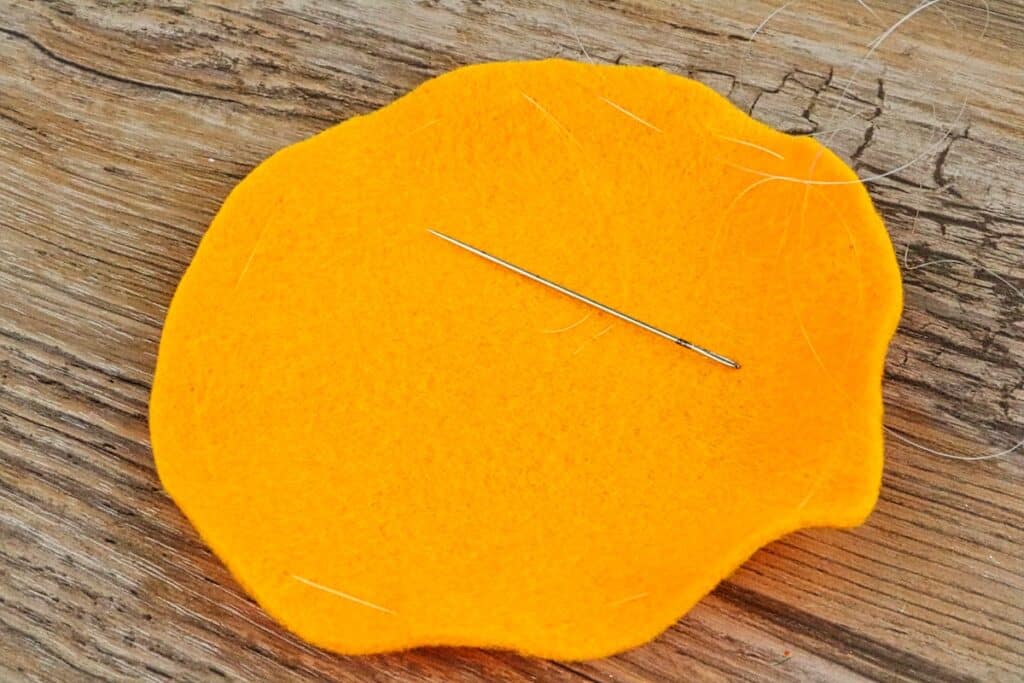 Get a long piece of thread and thread the needle. Tie the two ends of the thread together. Then start stitching large stitches around the outside of the orange felt. You want to make these about half-inch stitches.
Step 3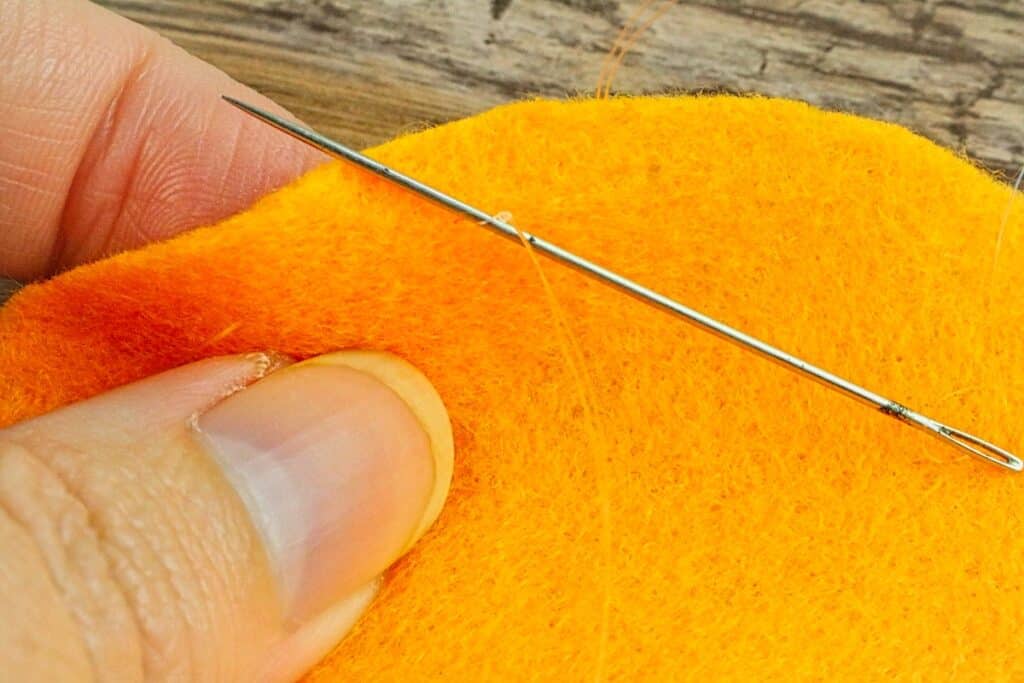 When you have made it all the way around and are back to the starting point, push the needle through the thread just at the knot you made.
Step 4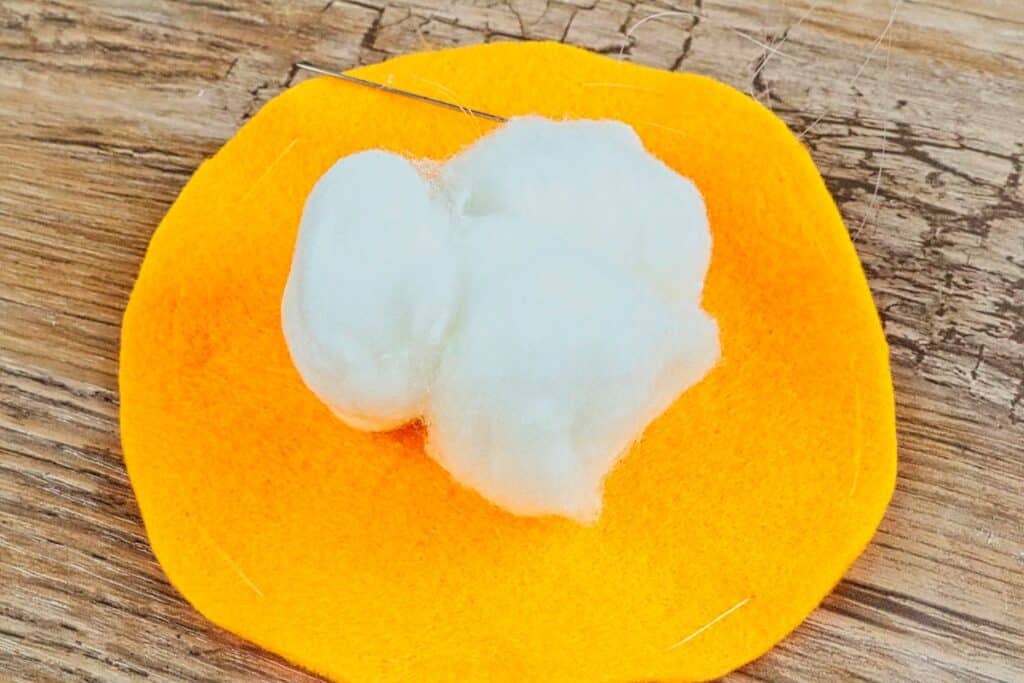 Place the cotton balls in the center of the orange felt. Then pull the needle and thread so that it starts to pull the fabric into the center. Be sure to pull it tight.
Step 5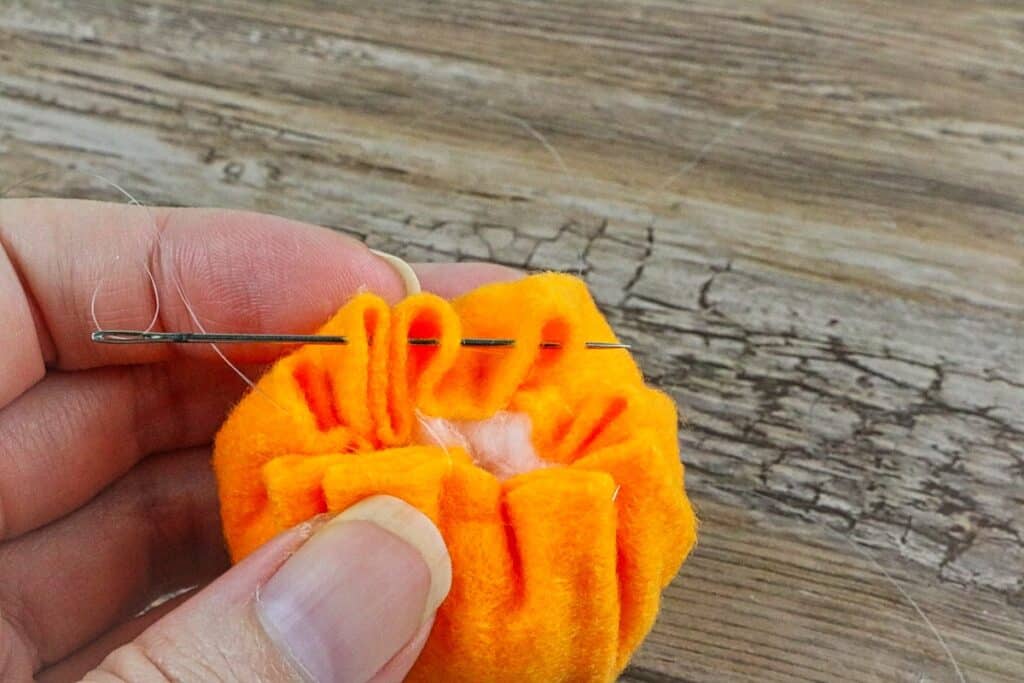 Run the needle through the tops of the little pleats made in the felt from where you just pulled them together.
Step 6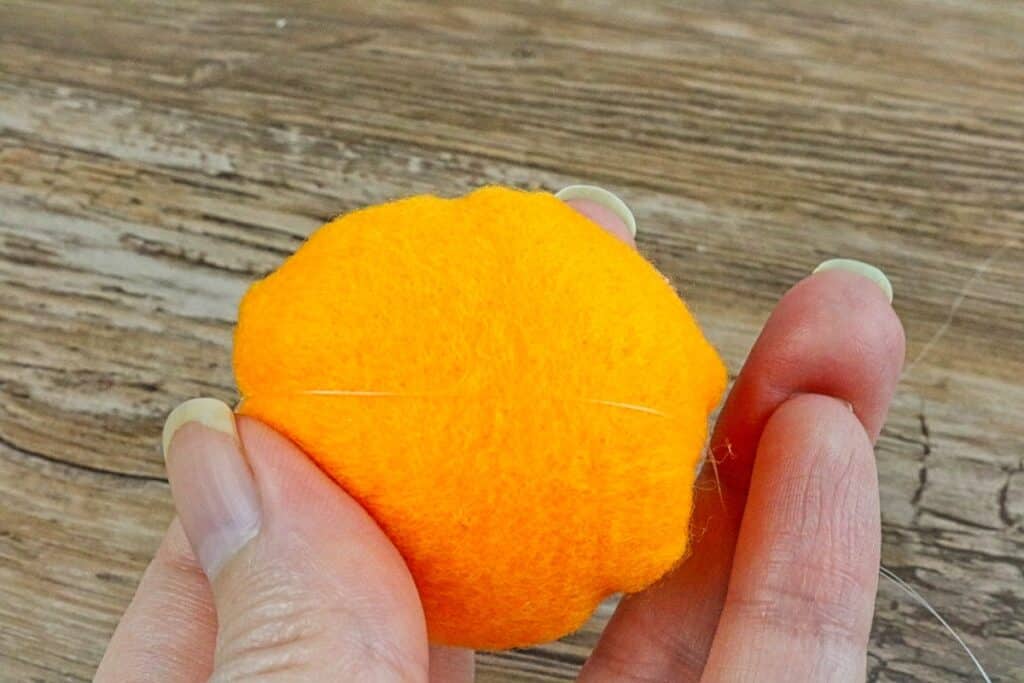 Run the thread down the side and under the felt then back up the other side. Push it through another top of the pleats making sure to keep it pulled tight. Then do it again going down another side. Repeat this step 3-4 times till you have the look of the pumpkin you want.
Step 7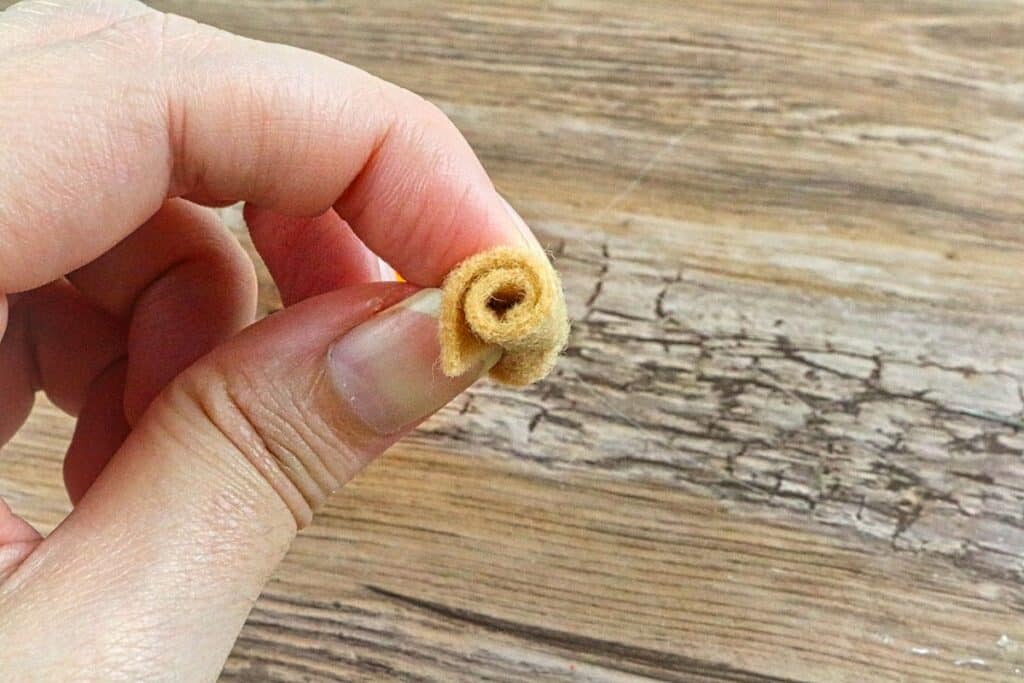 From the short end of the brown felt roll it up.
Step 8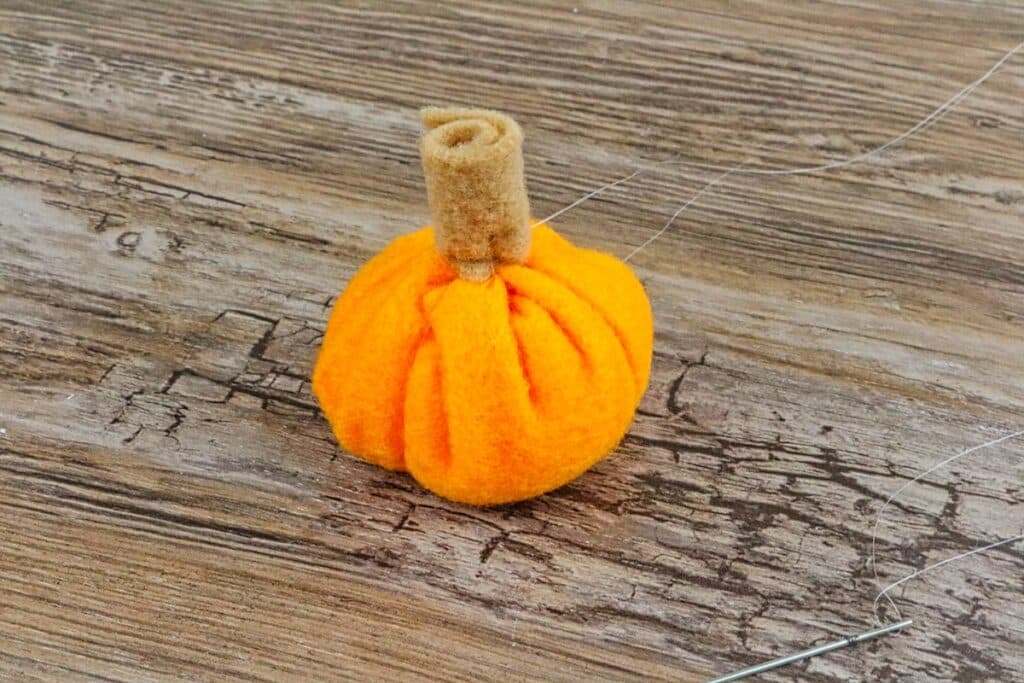 Run the needle and thread through the bottom of the brown felt to keep it rolled up. Sew the rolled brown felt to the center of the top of the orange. You will need to do a few stitches around the bottom of the brown to hold it in place.
Step 9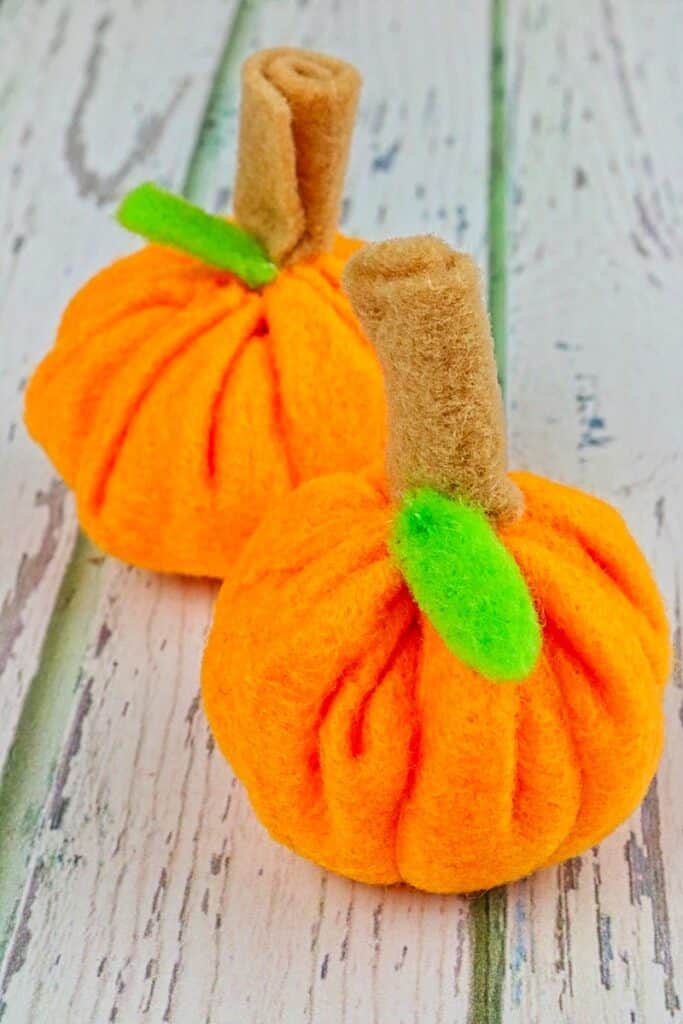 Cut the green felt into a teardrop or leaf shape. then sew from the pointed end right at the base of the rolled brown to make a leaf. Put a few stitches to hold it in place. Then tie off the thread and cut it off and you are done.
You might also like these Fall sewing projects: