If you have seen Universal's Despicable Me, you've probably fallen in love with the minions. They are cute, funny and oh, so colorful. Which is why it's fun to make these felt minion crafts that work as fun pen toppers.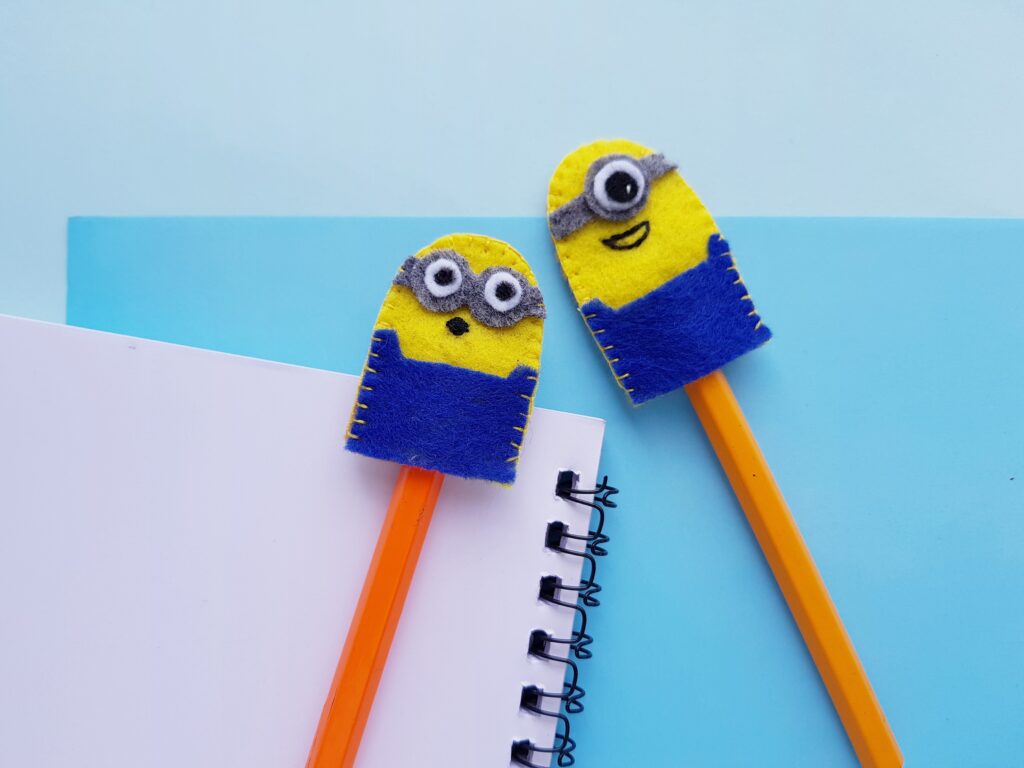 With this minion craft template, you can make tiny pen toppers which also work well as finger puppets.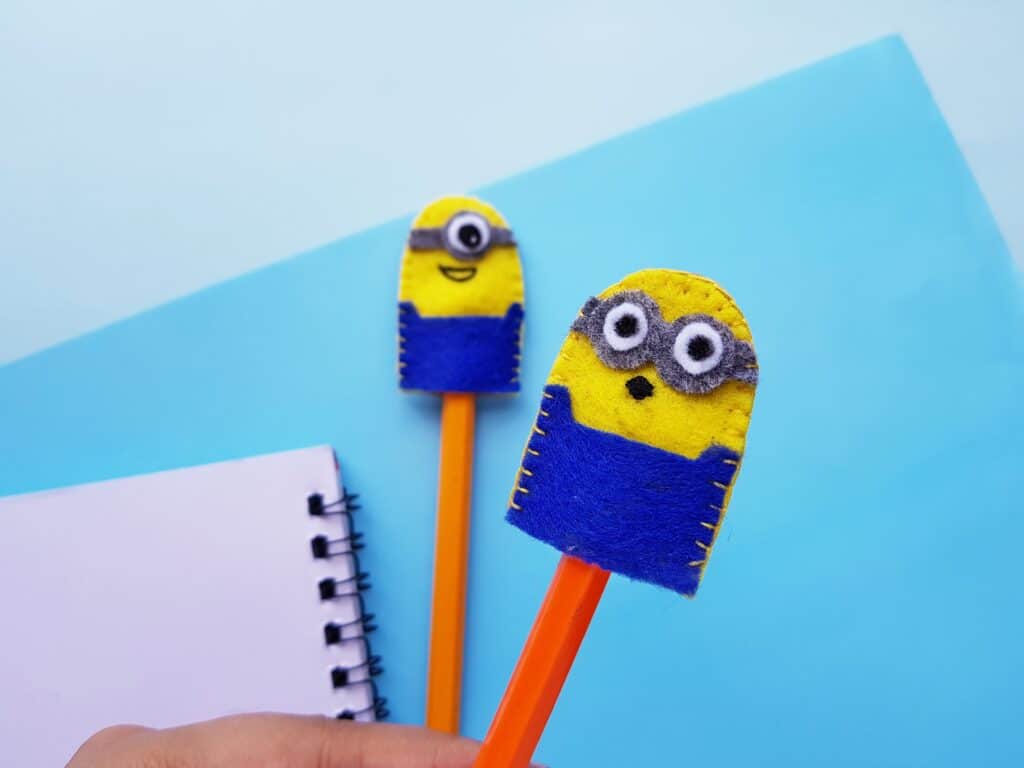 However, feel free to use the minion template to make other crafts, too.
Put a magnet behind the minion and they can be hung on your refrigerator or to-do board
Make several minion crafts and glue them to your luggage tags as you travel to Orlando
Scale the template up and make stuffed minion pillows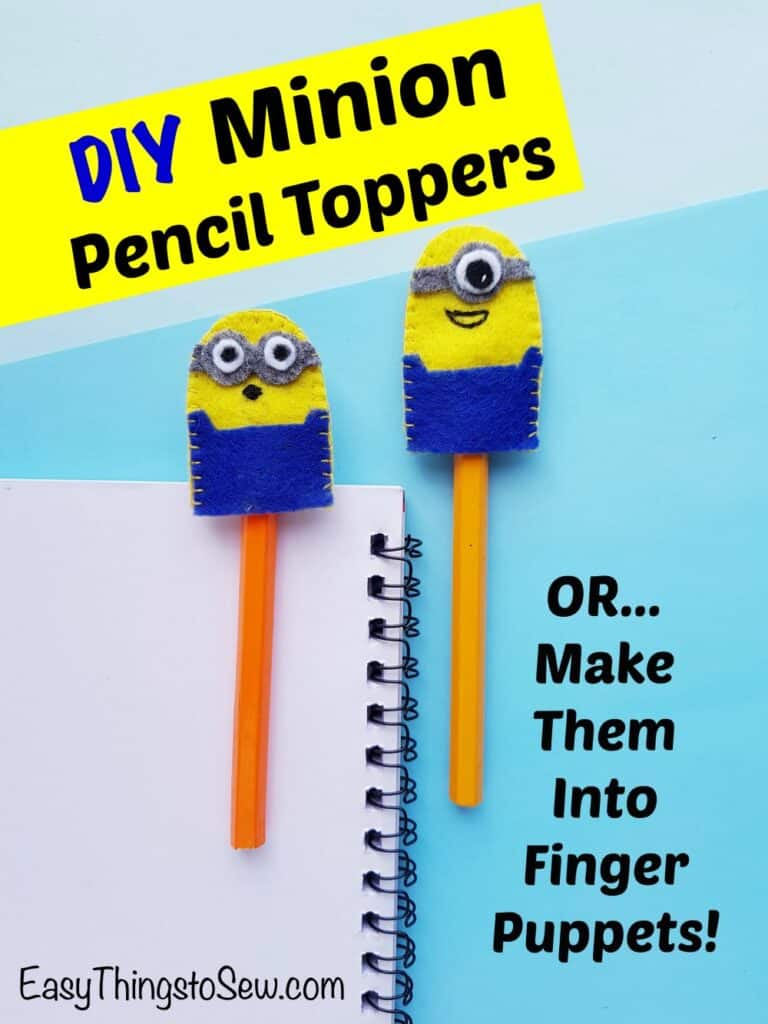 How to Make Felt Minions
Supplies
Pencil or fabric marker
Scissors
Needle and thread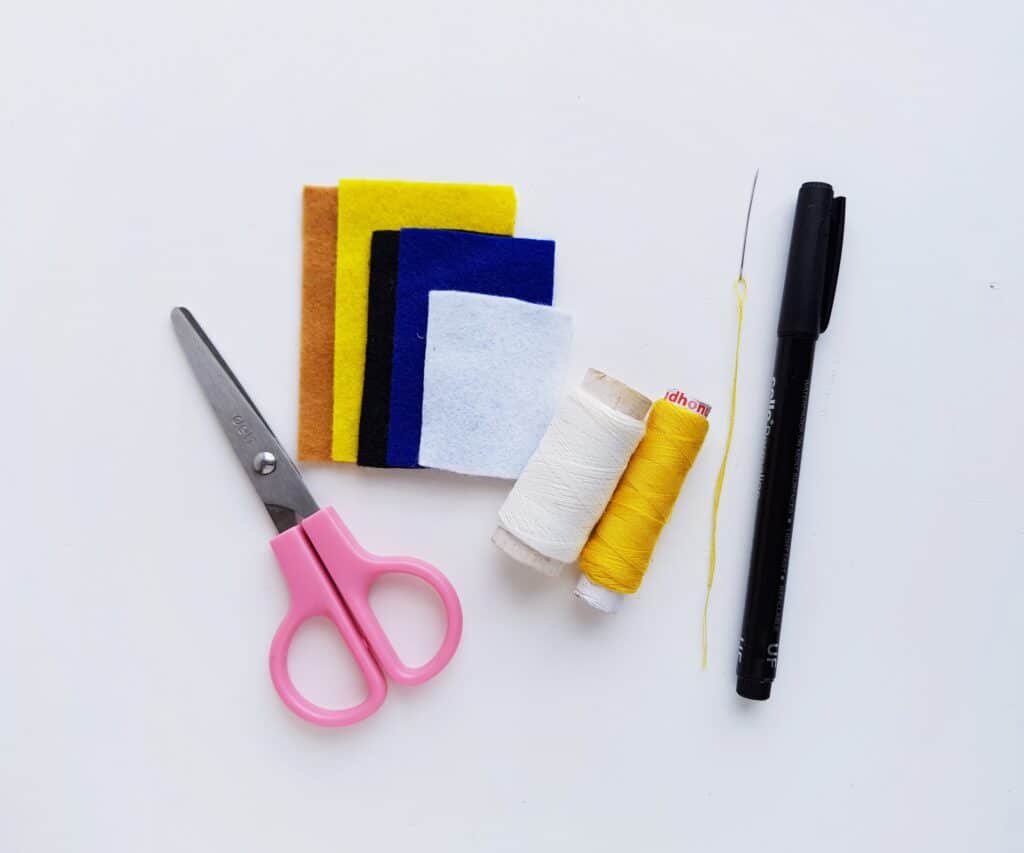 Instructions
Step 1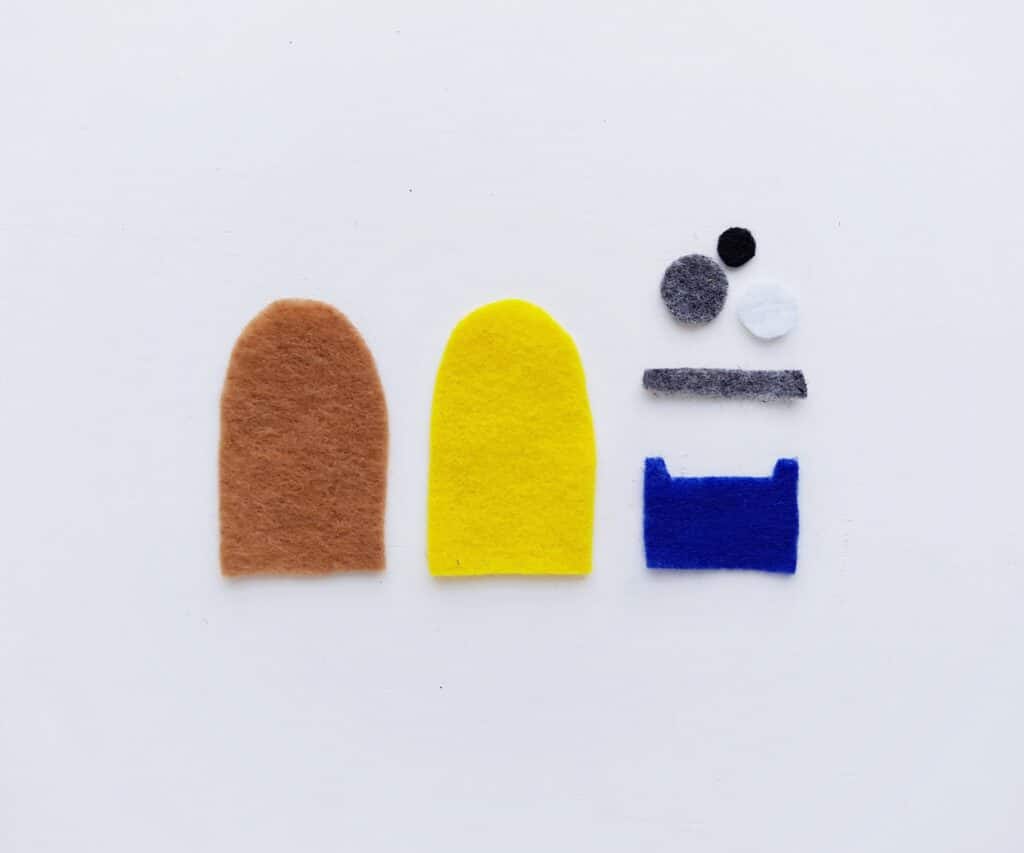 Select yellow, blue, black and white felt for this craft. Trace the template patterns on the selected felt.
Cut out the templates using scissors.
Step 2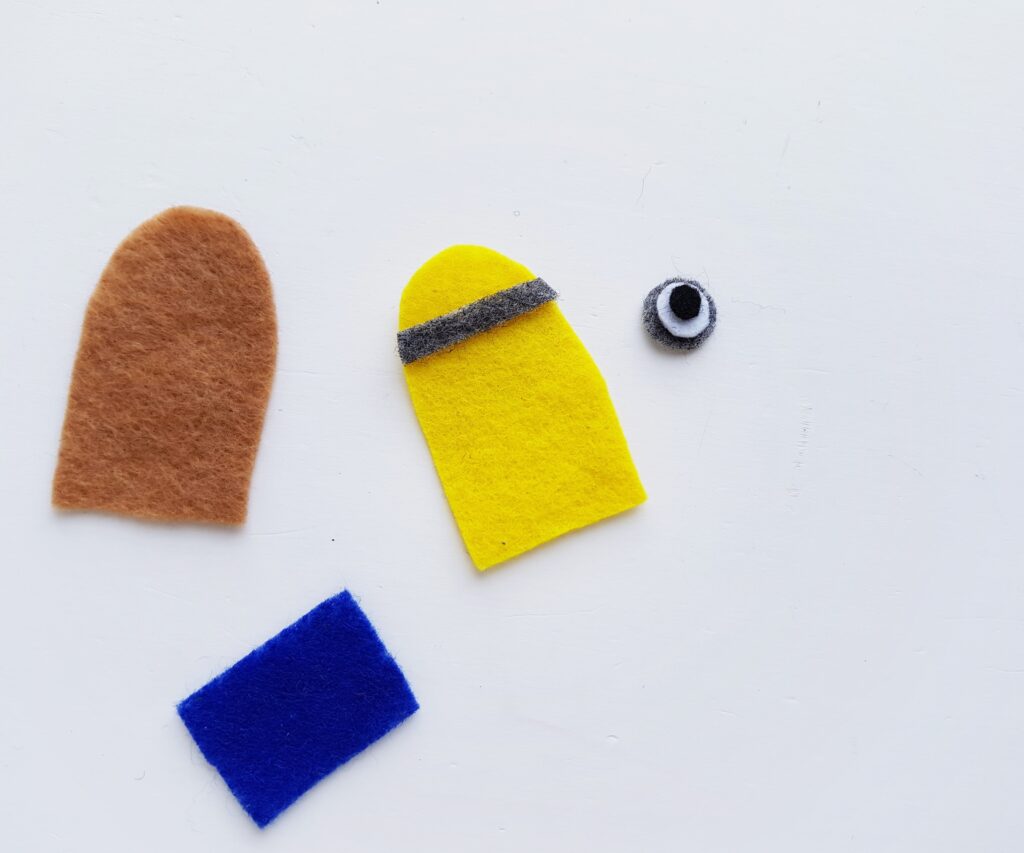 First, use the front body (yellow) cutout and the grey strip. Place the strip on the yellow base horizontally, towards the top.
Next, place the small circle (black) on the medium circle (white) and then place the medium one on the big grey circle.
Step 3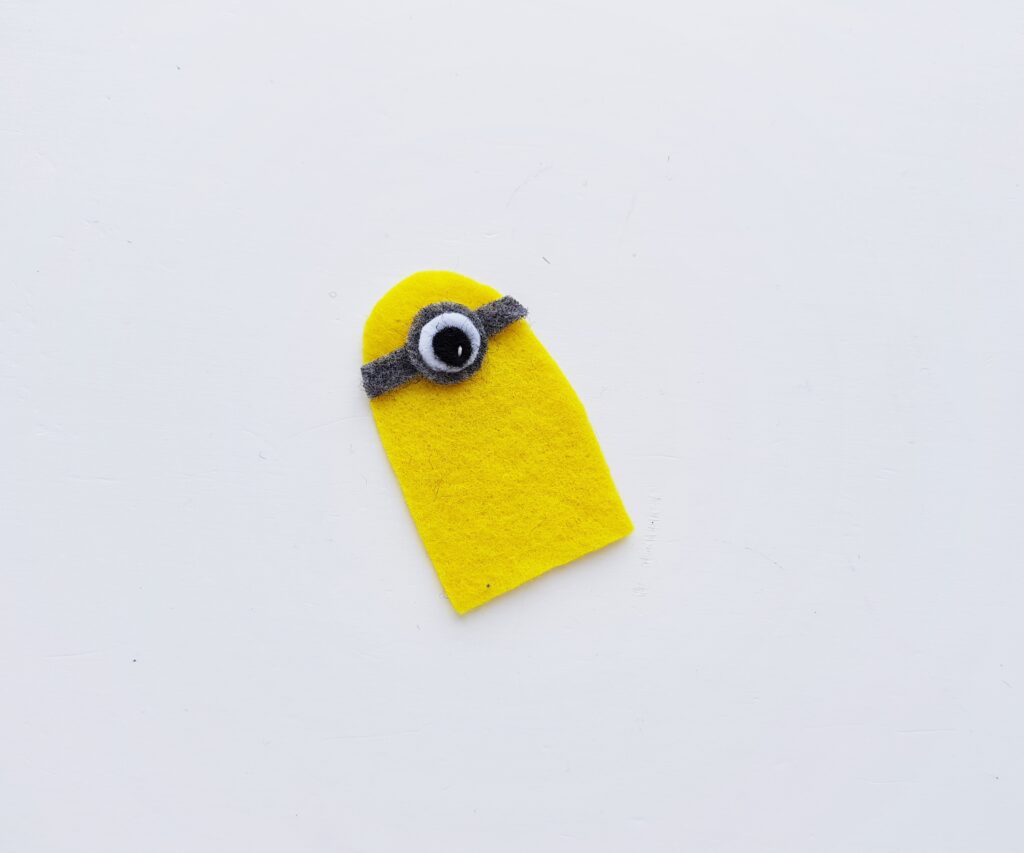 Place the 3 small circles together (on top of each other) and lay them in the middle of the grey strip.
Prepare needle and thread to stitch the spectacle and the eyes together.
Step 4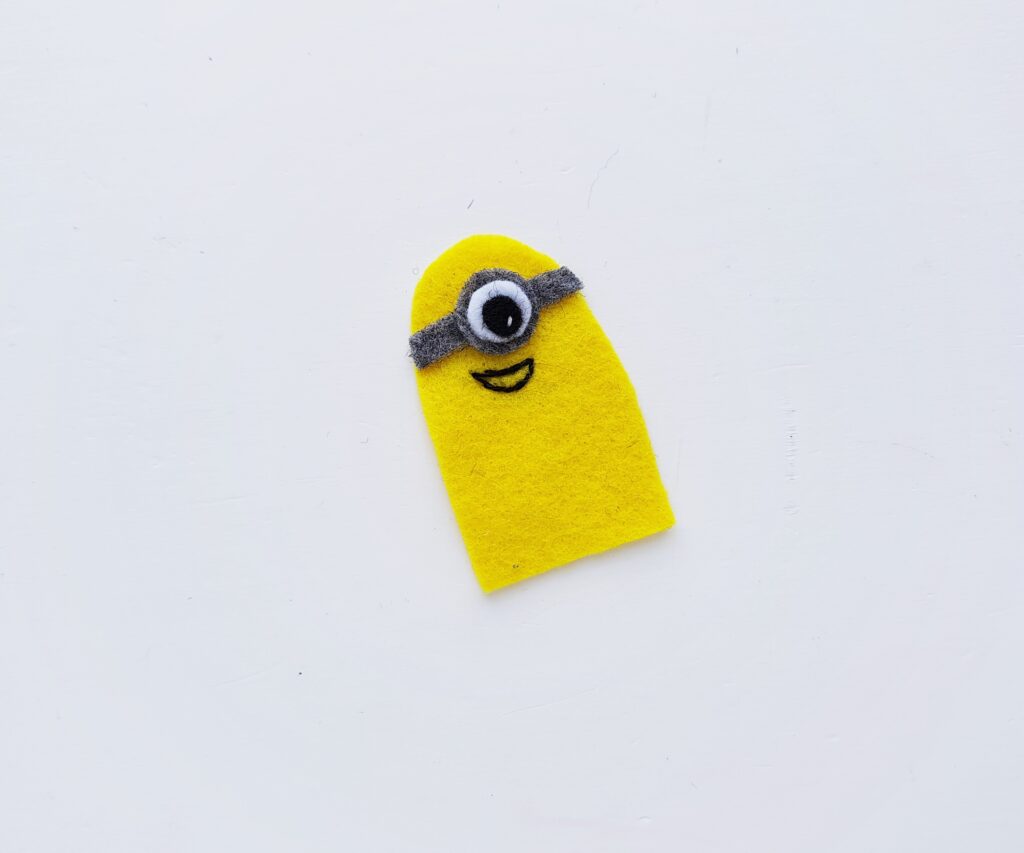 Use black thread to stitch a smiley face below the eye.
Step 5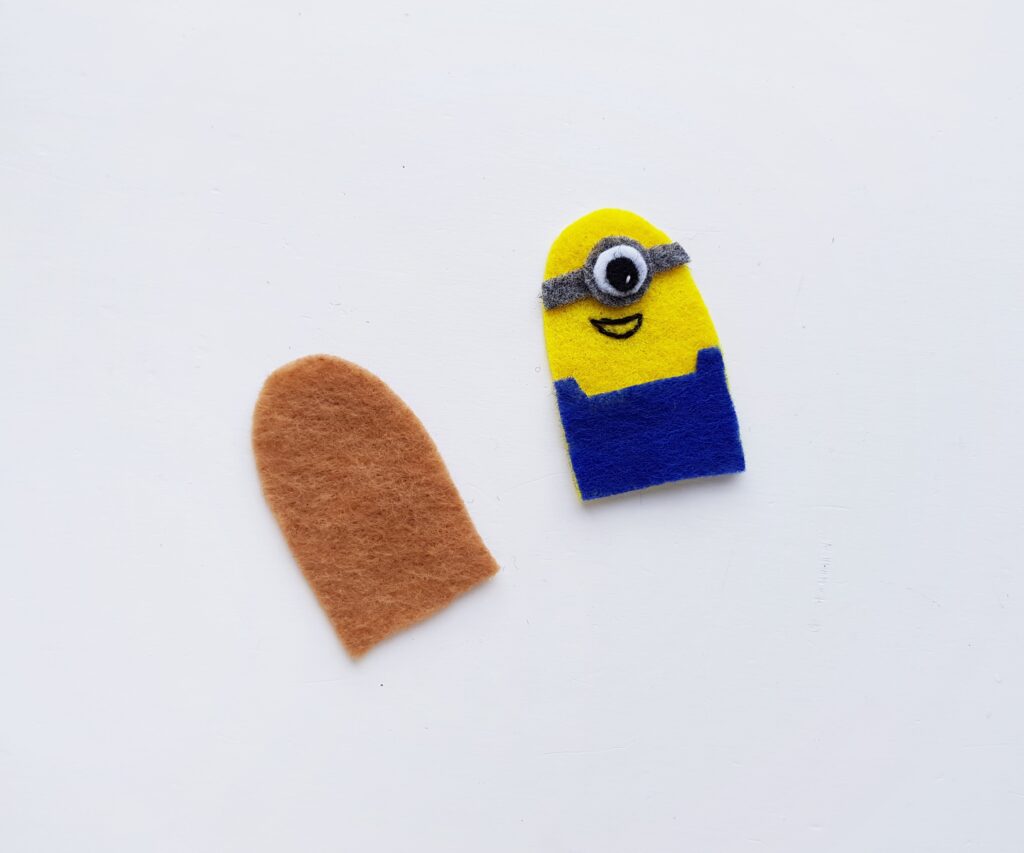 Place the blue square cutout on the yellow base. Match the edges along the bottom straight ends.
Step 6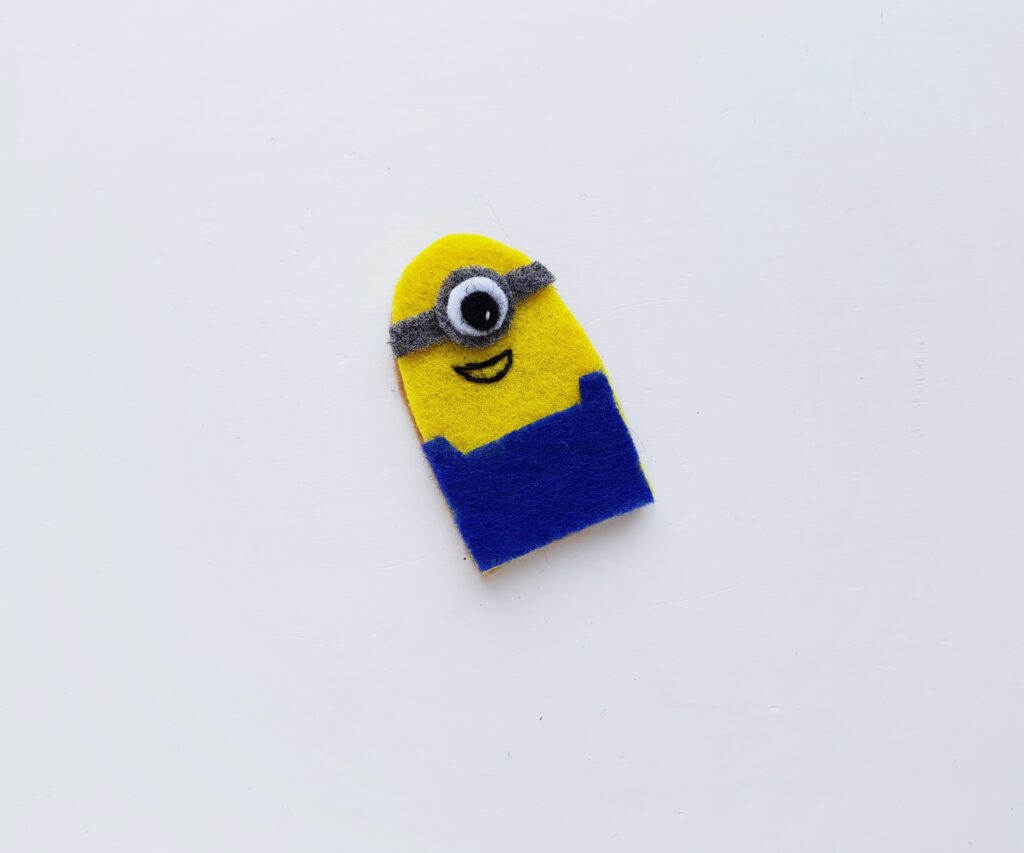 Place the yellow front minion template on the brown base.
Thread your needle.
Step 7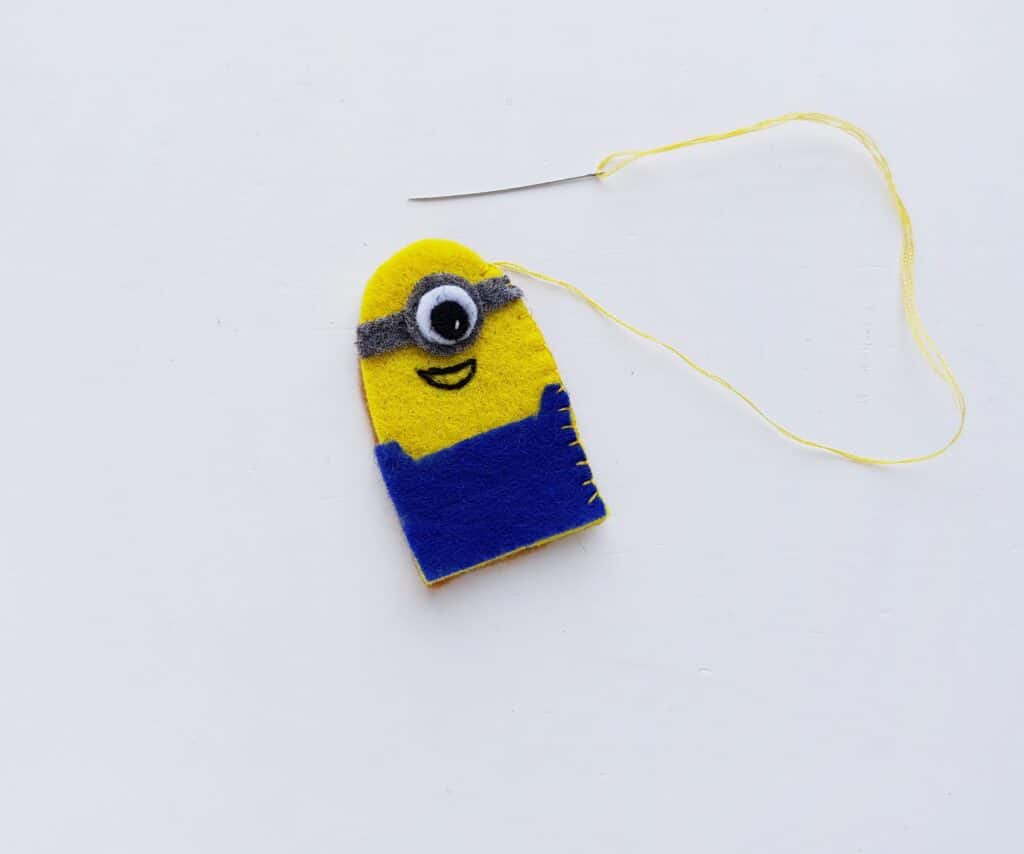 Keep the bottom end intact and start to stitch from one side. I used a simple flat blanket stitch.
Step 8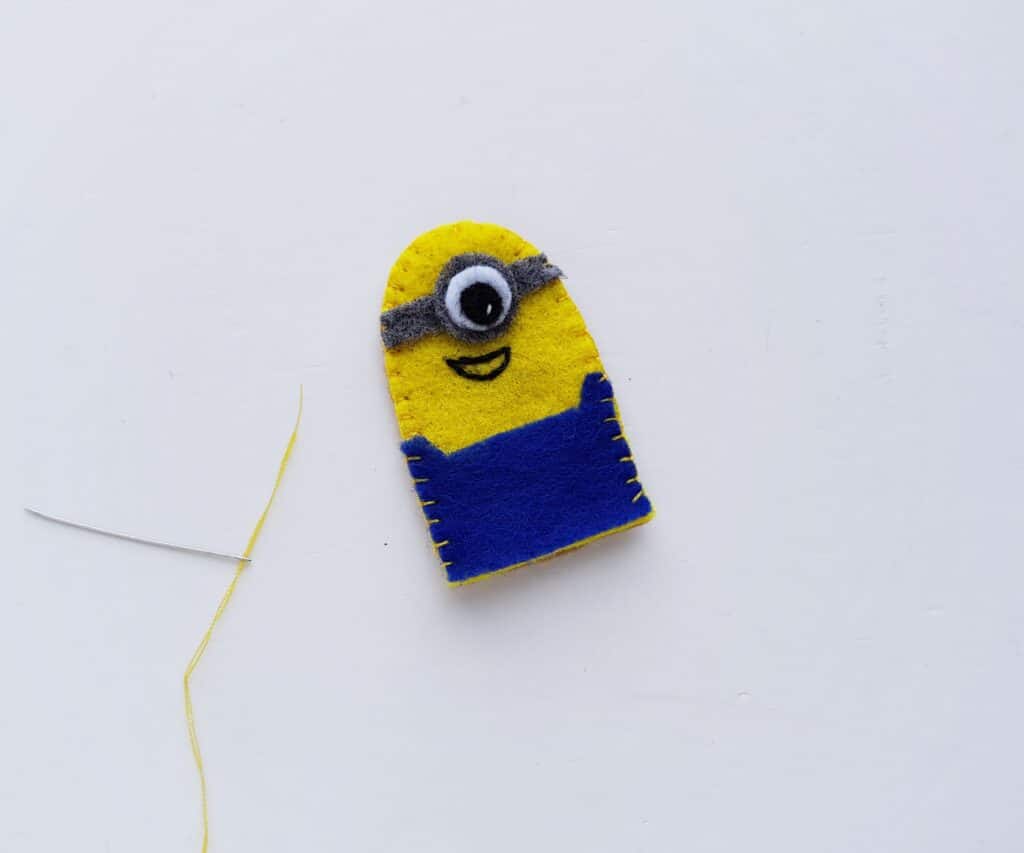 Stitch all the way to the other side. Tie a knot or two and then cut off extra thread.
To use: Place these adorable felt minions on top of a pen or pencil or thin marker. They might even work as finger puppets for small fingers, too!
See our other easy felt craft projects, such as a felt pony pattern (looks like My Little Pony) and a stuffed Turkey.