This cute little felt craft is so easy to sew! It's perfect for kids!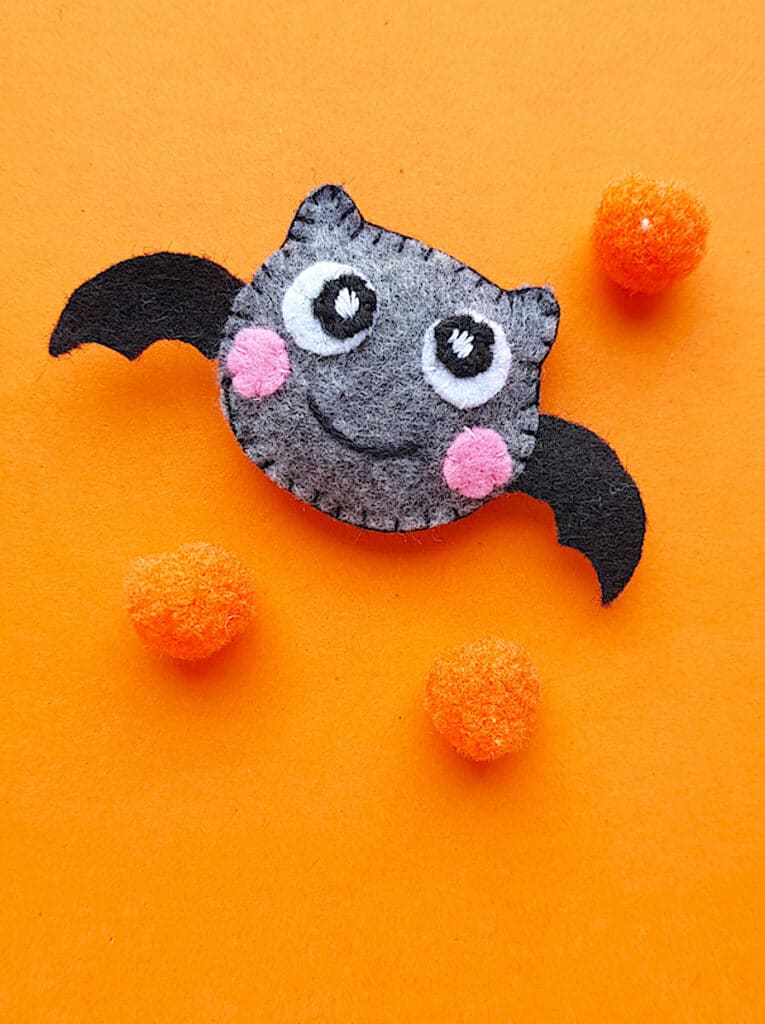 This tiny Halloween plush would look great with our cute mini ghost plush!
How To Make A Plush Bat
Supplies
Felt (grey, black, pink, white)
Thread in matching colors
Needle
Pencil
Cotton stuffing or cotton balls
Scissors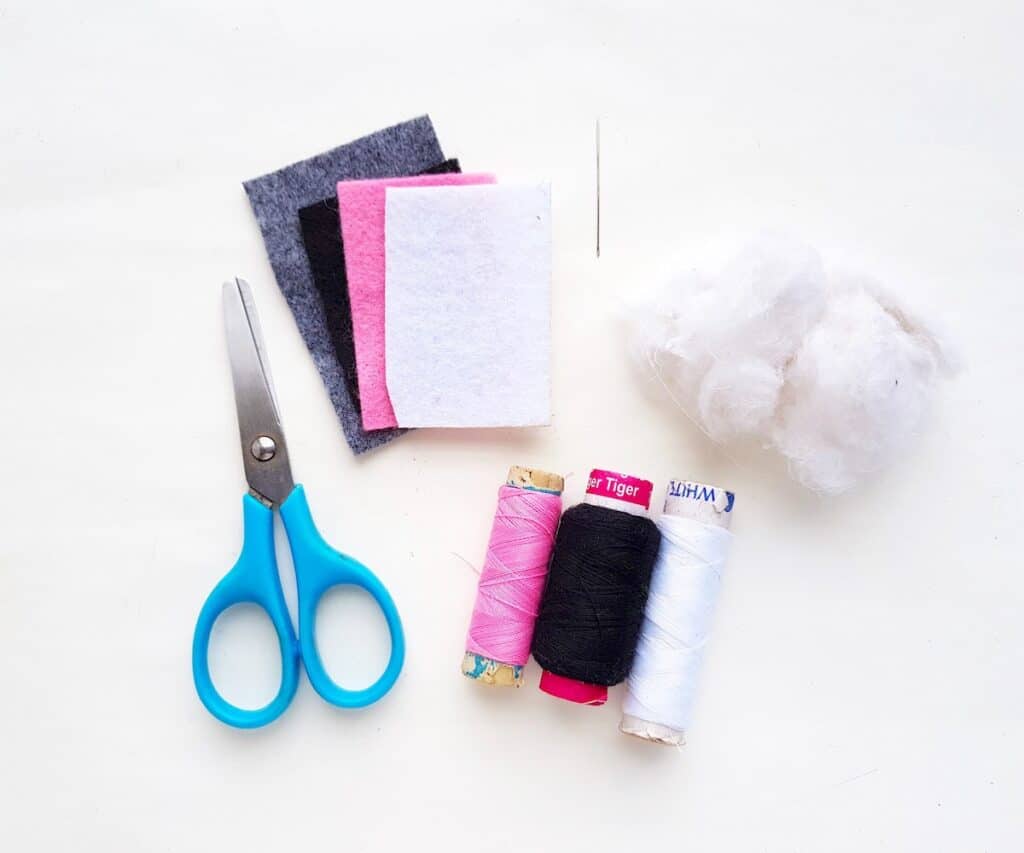 ✅ This is a great deal for getting lots of different colored felt for sewing projects.
Instructions
Step 1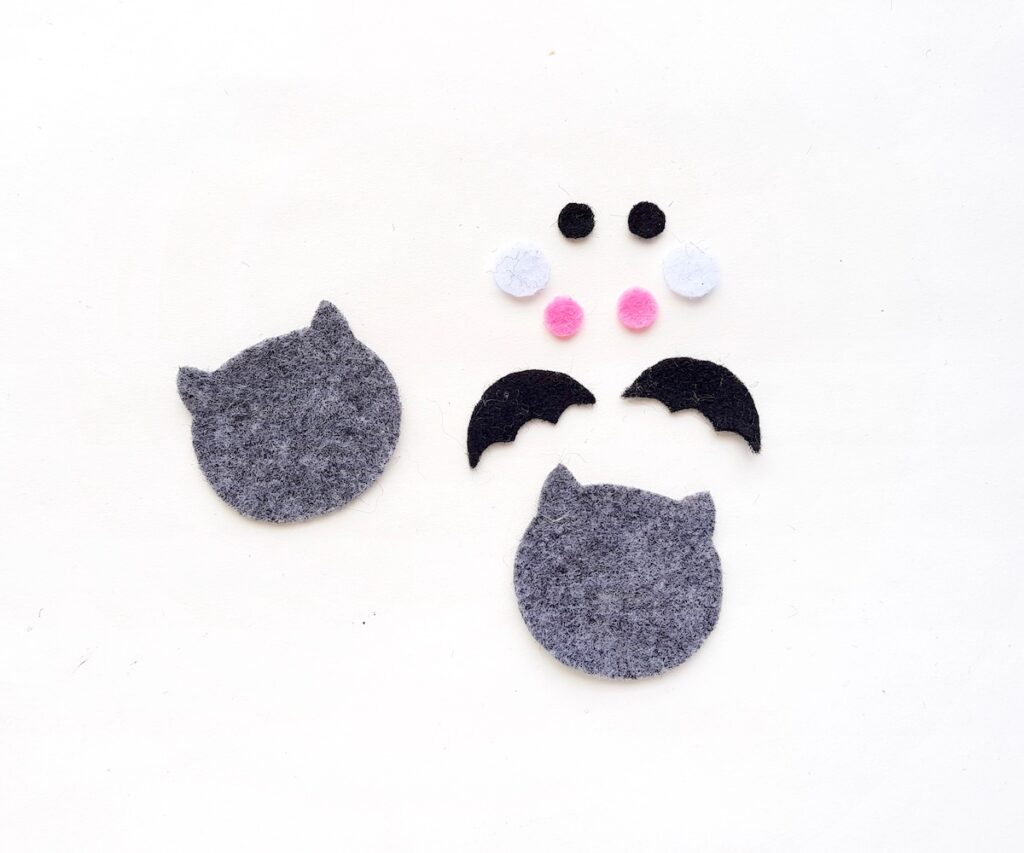 Trace the bat template patterns on the selected felt fabrics and cut them out.
Step 2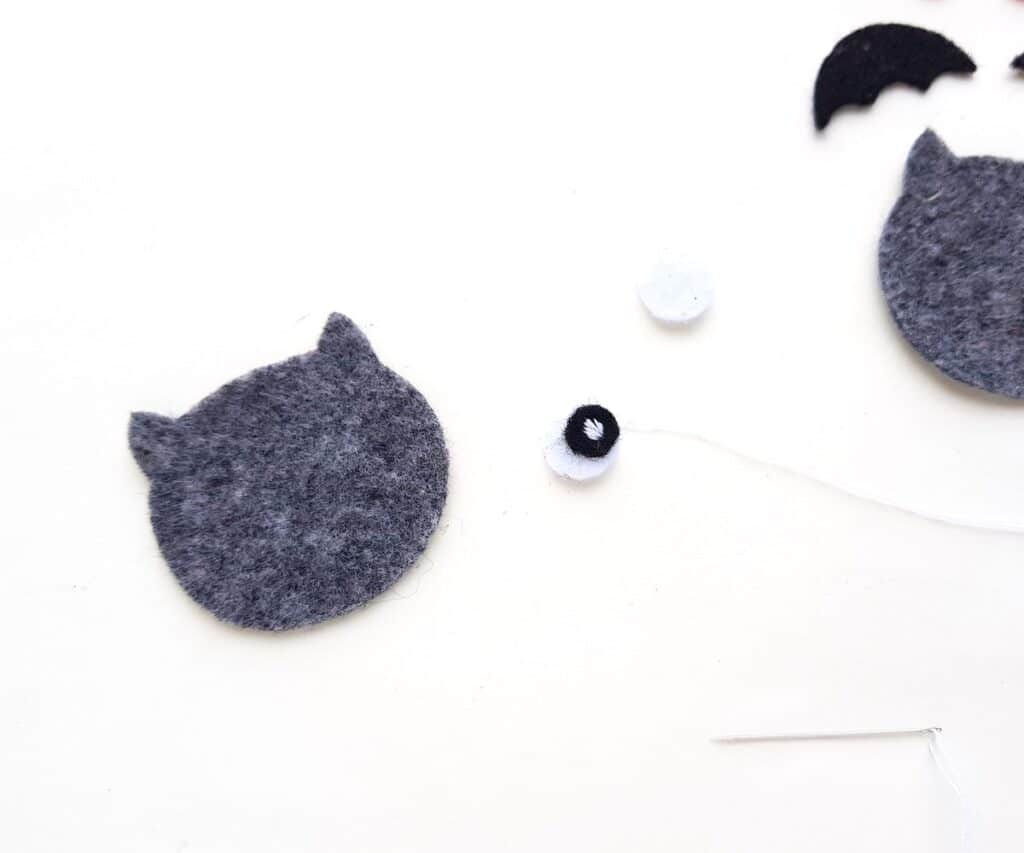 Place a black cutout (small circle) on the top of a white cutout. Thread a needle with white thread. Stitch a small dot on the black felt with white thread, making sure to also grab the white cutout along with it while stitching. Repeat for the other eye.
Step 3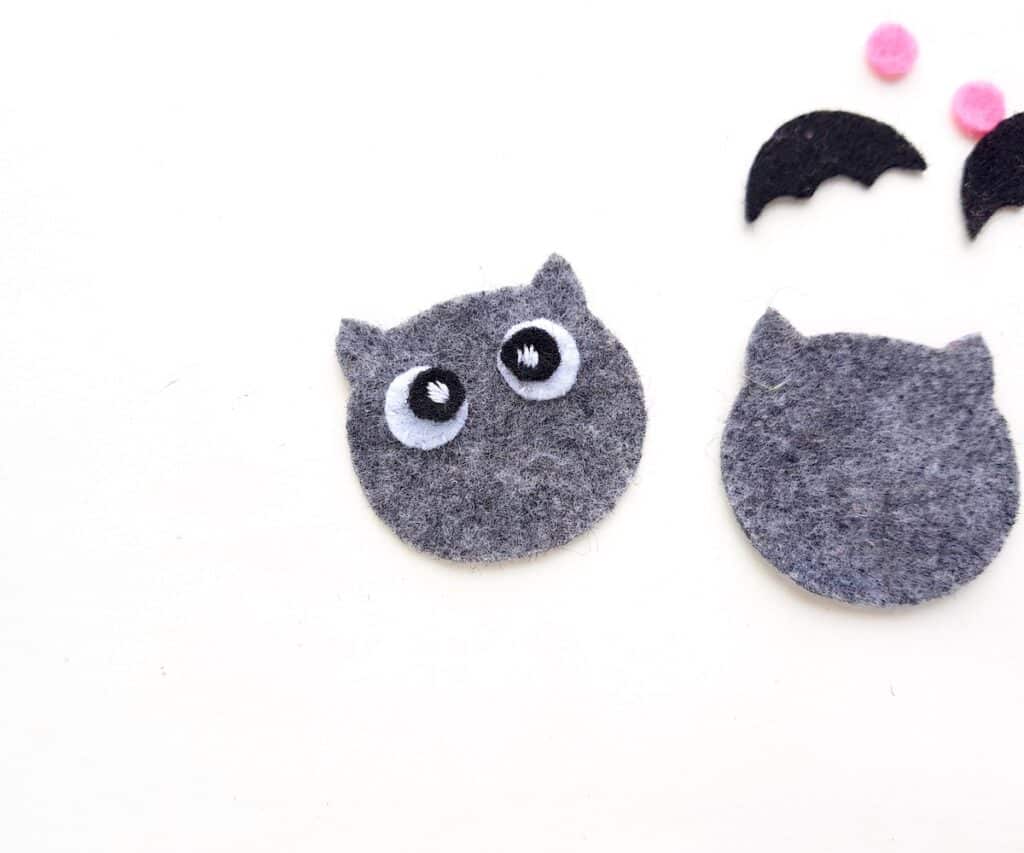 Stitch the felt eyes on the bat face.
Step 4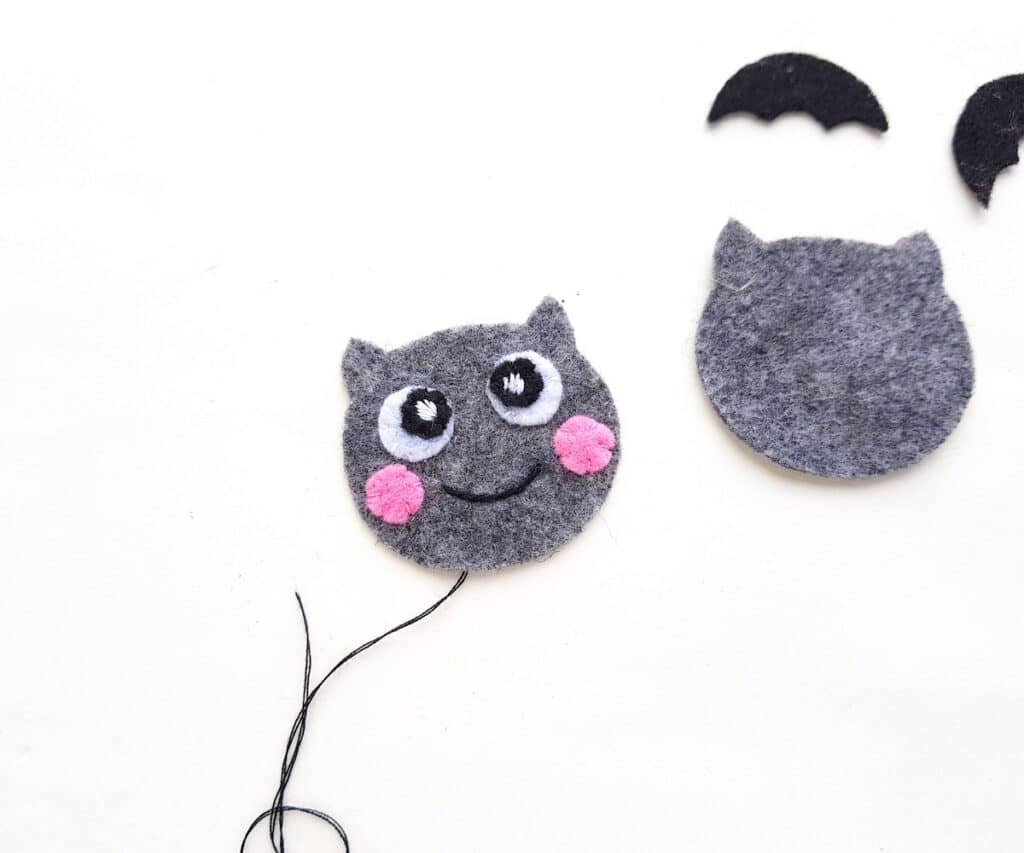 Stitch the pink round cutouts on both cheeks of the bat plush with a coordinating thread color. Stitch the mouth in a semi circle using a black thread.
Step 5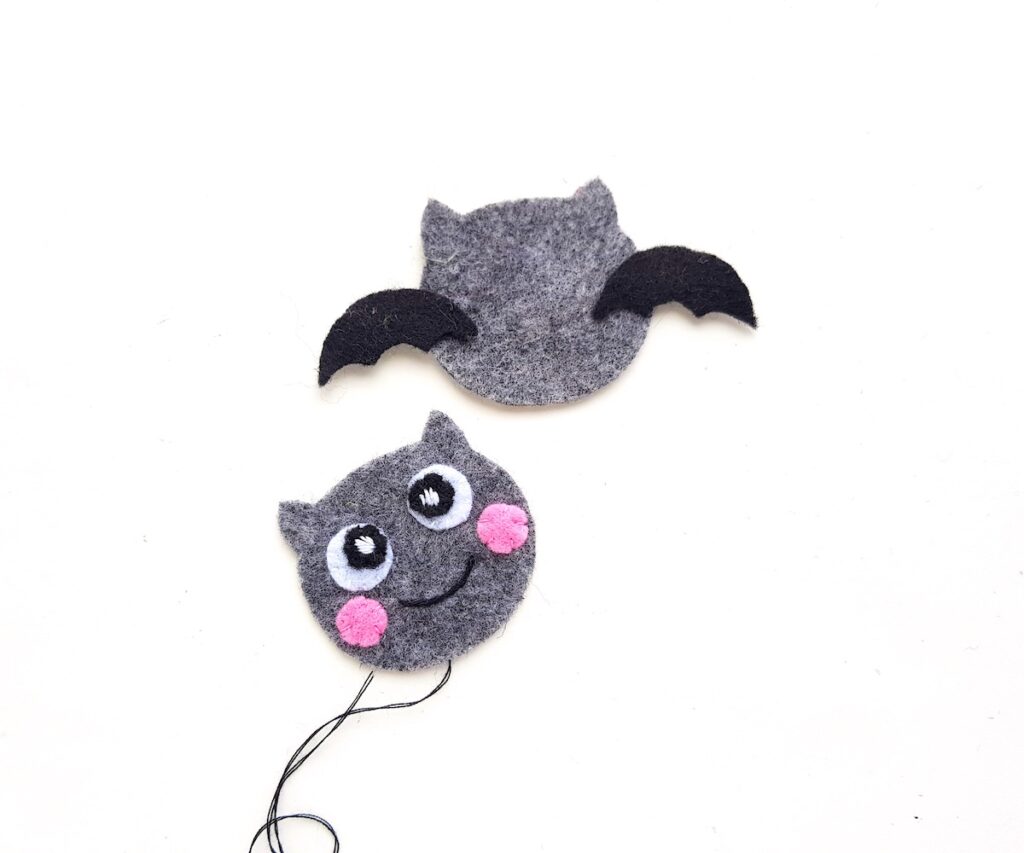 Place the other bat face cut out on a flat surface. Place the wings on both sides of the plain base, making sure to slightly overlap the wings with the base.
Step 6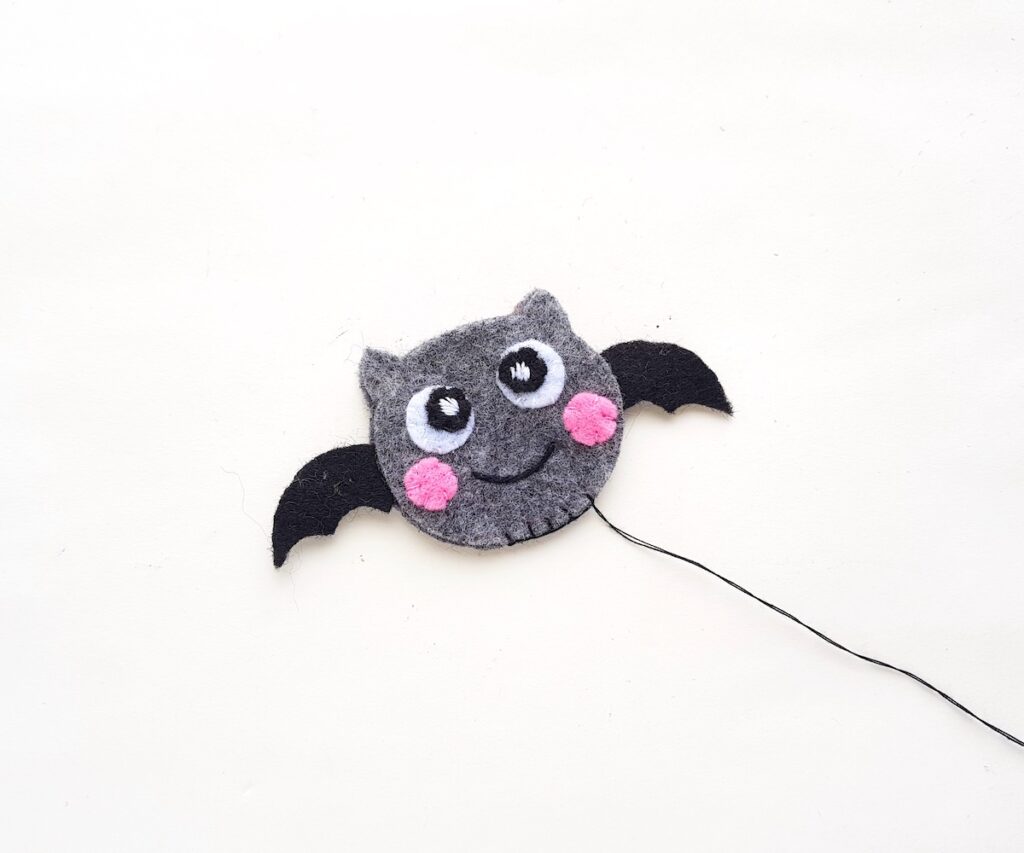 Place the bat face with the eyes and cheeks on the top of the plain one. Make sure that the wings are positioned in the middle of both bases, on both sides. Start stitching above one of the wings near the ear and then around the side of the bat. Stitch through the one bat wing to keep it in place. Stop before you get to the other bat wing because you will need a big enough opening to stuff the bat plush.
Step 7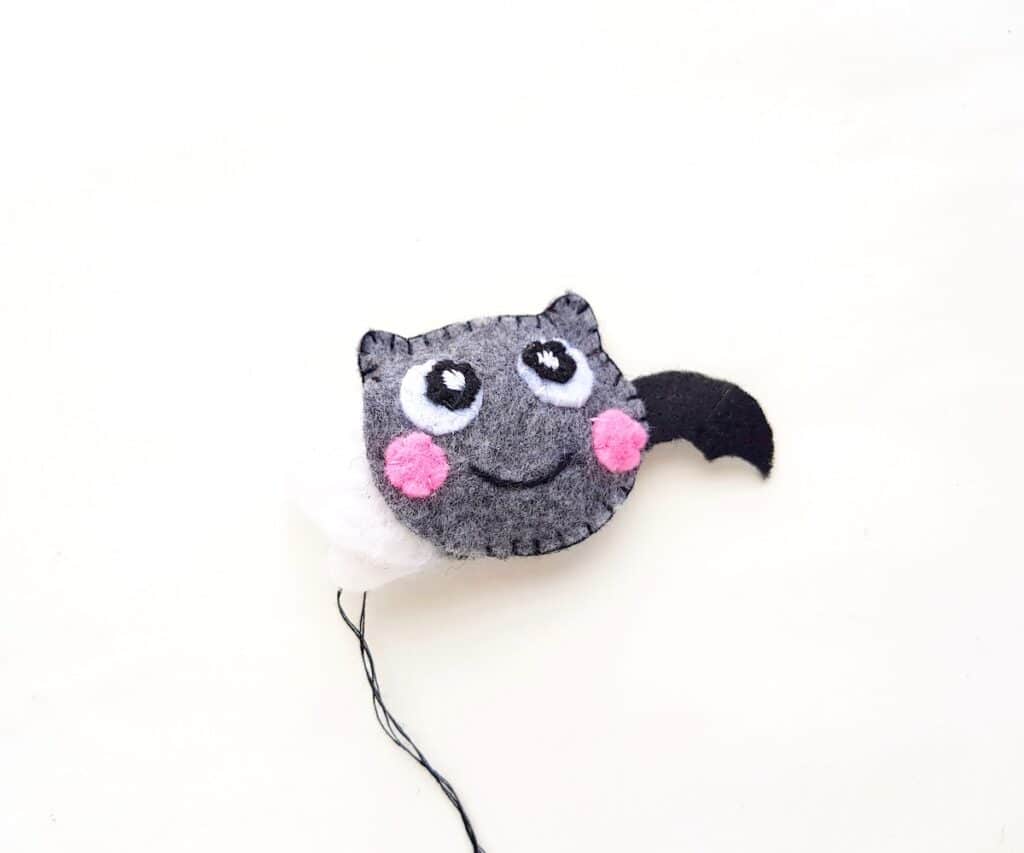 Keep a small opening to stuff the bat plush. I had to remove a wing to stuff the plush.
Step 8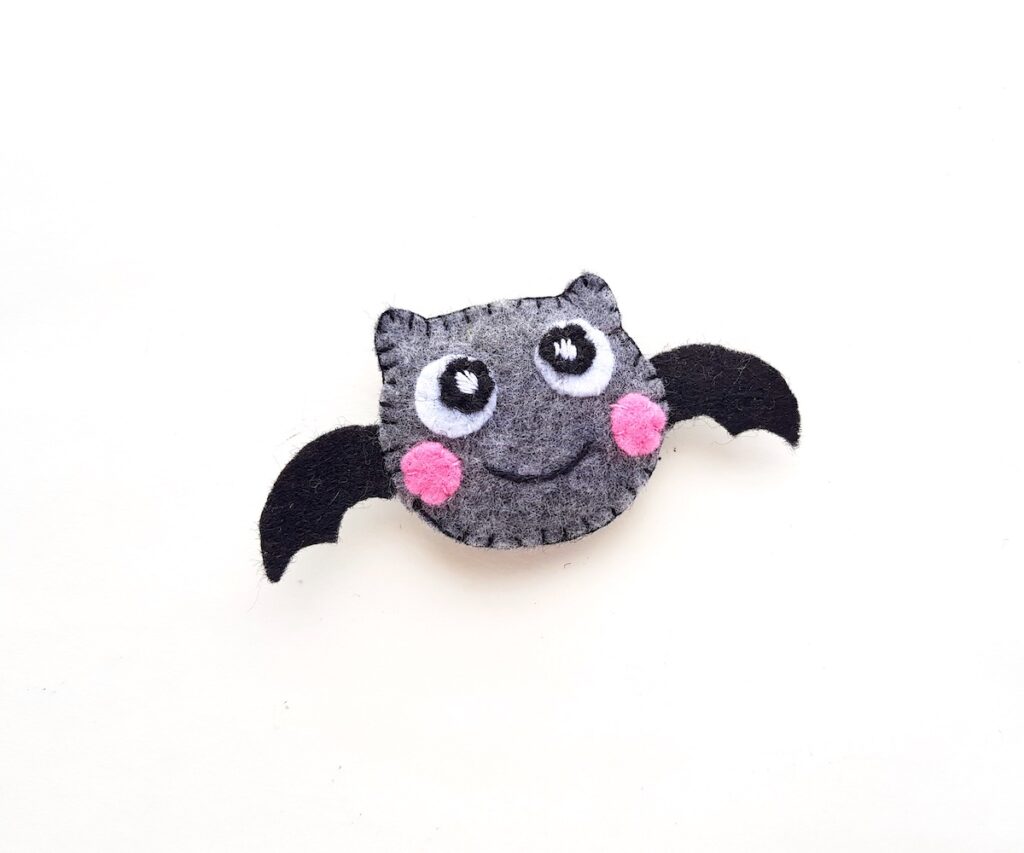 Place the wing back in between the 2 base pieces after the stuffing is complete. Stitch the open end to secure the stuffing, making sure to stitch through the wing to secure it. Tie a knot or 2 and then cut off the extra thread.
You might also like these Halloween sewing crafts: