Are you worried about your eyeglasses getting scratched? Then sew an eyeglass case to protect your glasses in your purse, backpack, office drawer or vehicle.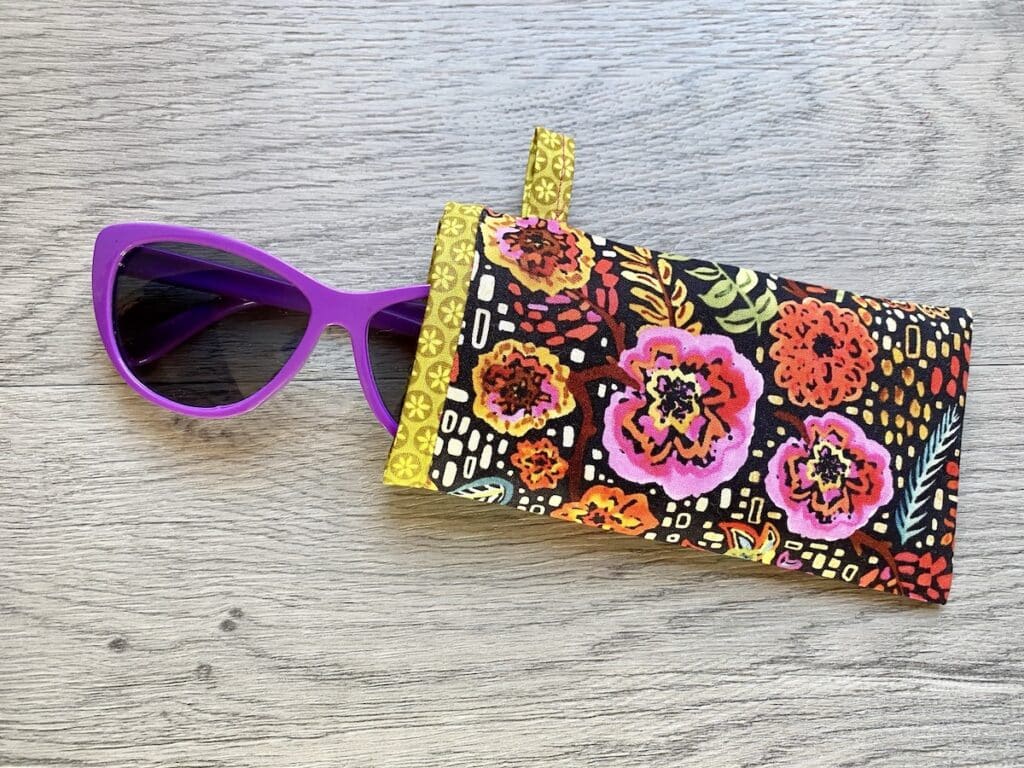 Here's how to make your own eyeglass case. Once you see how easy it is, you'll want to make a few in different colors or even to give as gifts!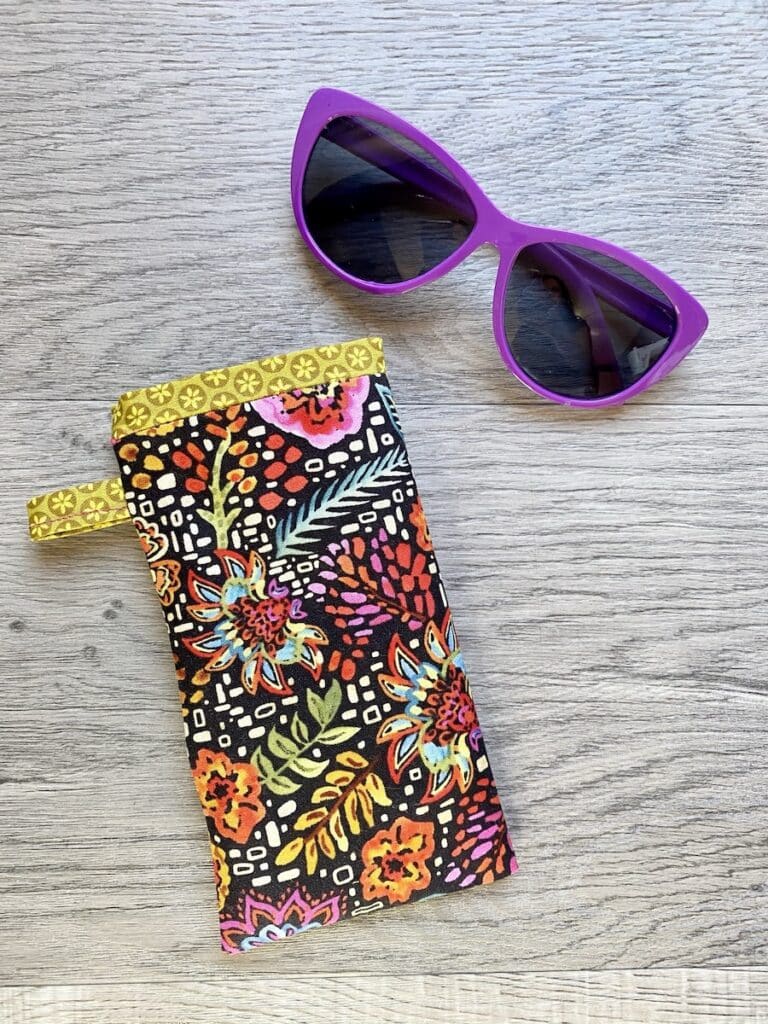 These are soft eyeglass cases. Which means they won't protect your frames from a brick falling on them! But they will be protected from getting scratched up from your keys or other objects that might leave scratches.
We made ours in contrasting fabrics. You could make yours all in one fabric color if you would like. Sewing an eyeglass case out of fleece fabric would be a great way for even more soft protection.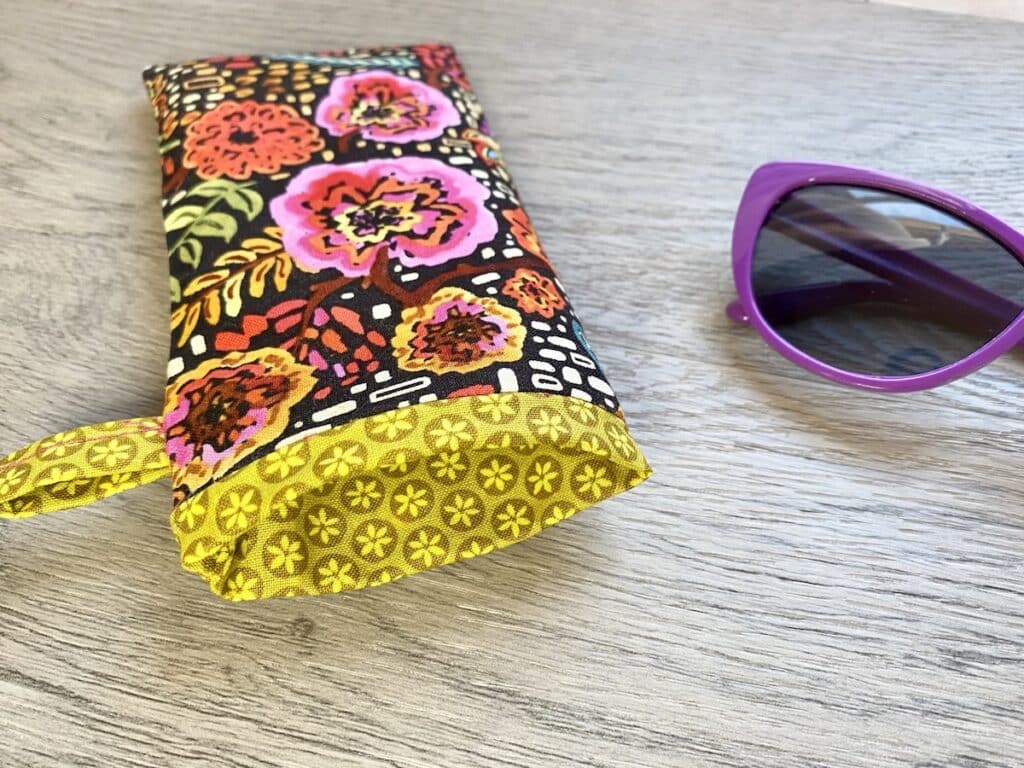 Put your eyeglass case in a pretty fabric tray in your entryway so that you always know where you've left your glasses!
You might also like these easy sewing projects: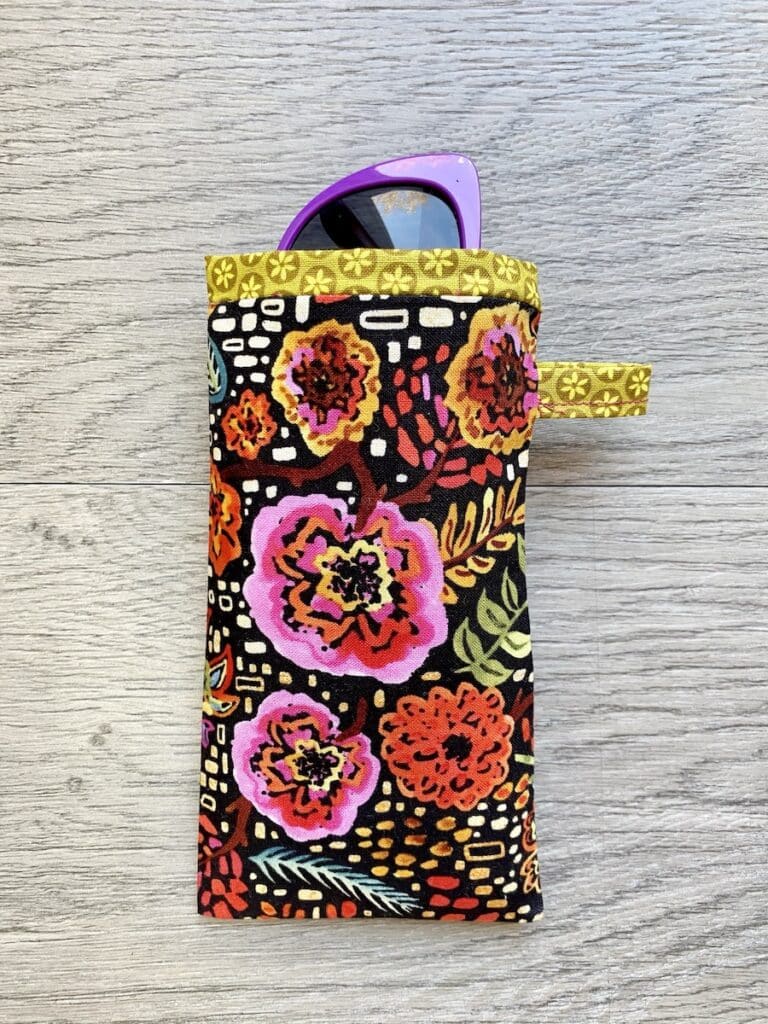 How to Sew An Eyeglasses Case
Supplies
Two Fabric Quarters or Fabric Scraps
Batting Scrap
Coordinating Thread
Rotary Cutter
Ruler
Cutting Mat
Fabric Scissors
Turning Tool or Chopstick
Iron and Ironing Board
Sewing Machine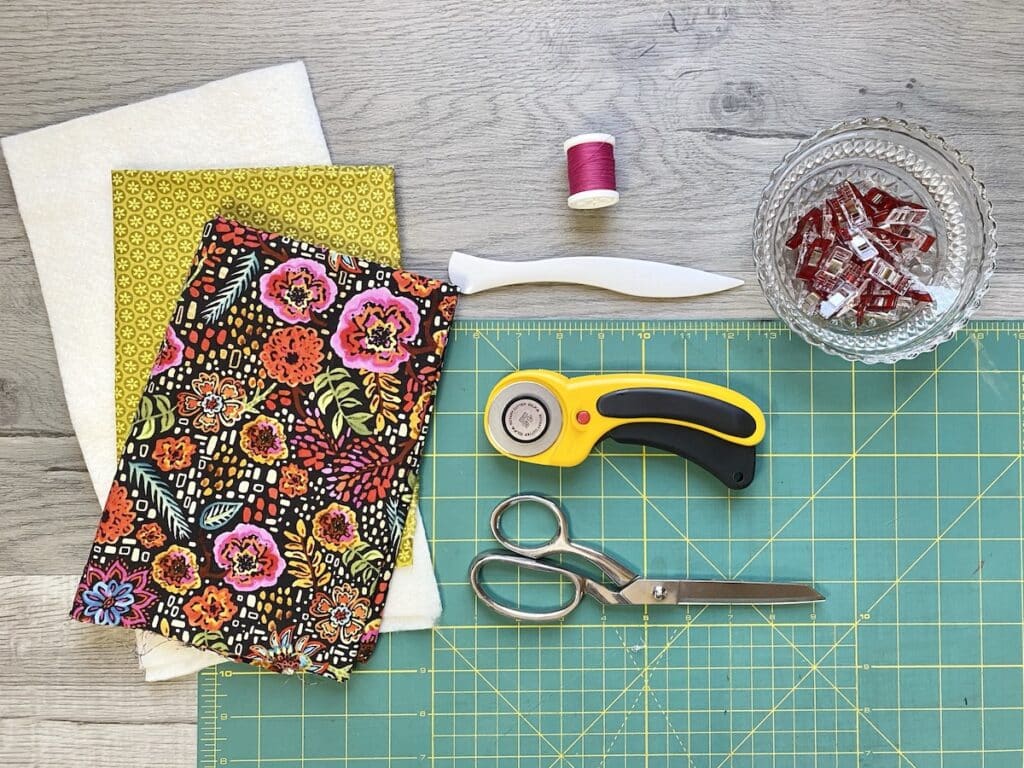 Instructions
Step 1
Cut fabric and batting to the following dimensions:
Outer – 7" x 8"
Lining – 8" x 8"
Loop – 2" x 3"
Batting – 7" x 7"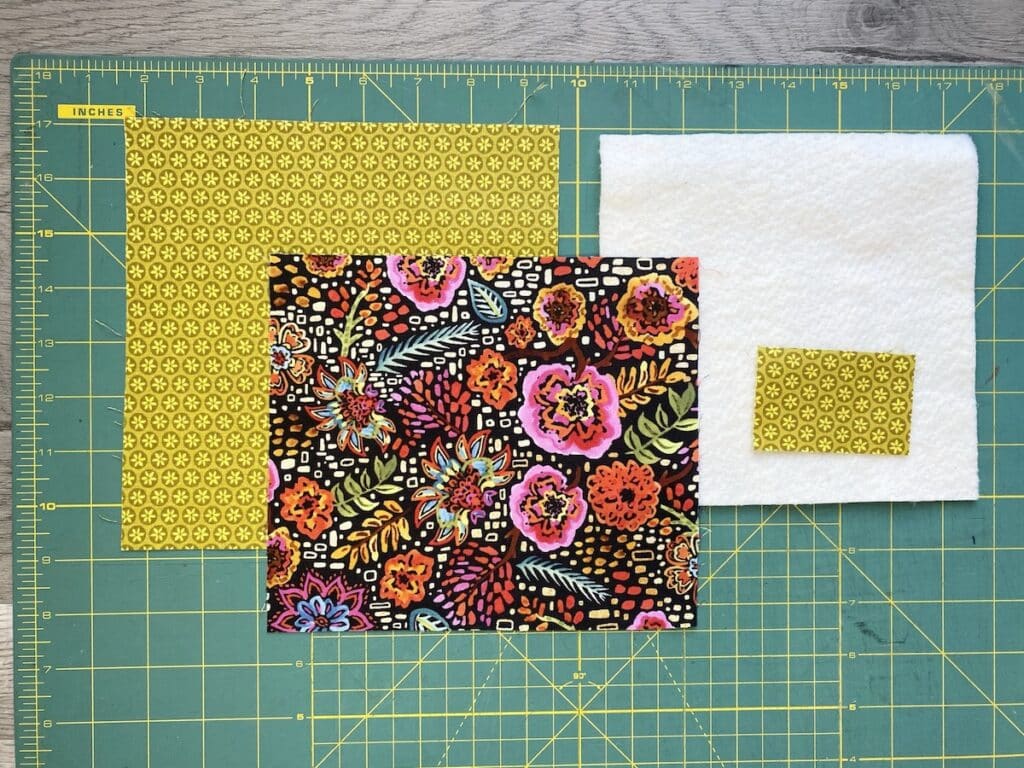 Step 2
Stack fabric and batting with 8" edge aligned at bottom as follows: Batting on bottom, then the lining, then the outer fabric.
Fabrics should have right sides facing each other. Clip to hold.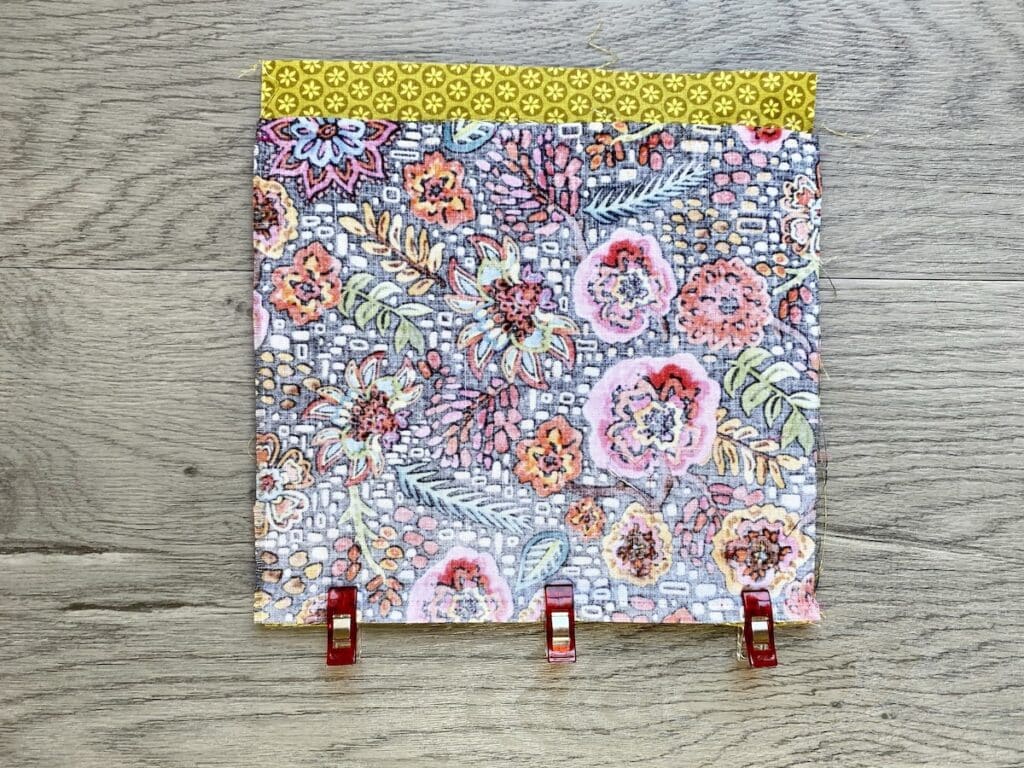 Step 3
Sew along the bottom of the 8" edge with a ¼" seam allowance.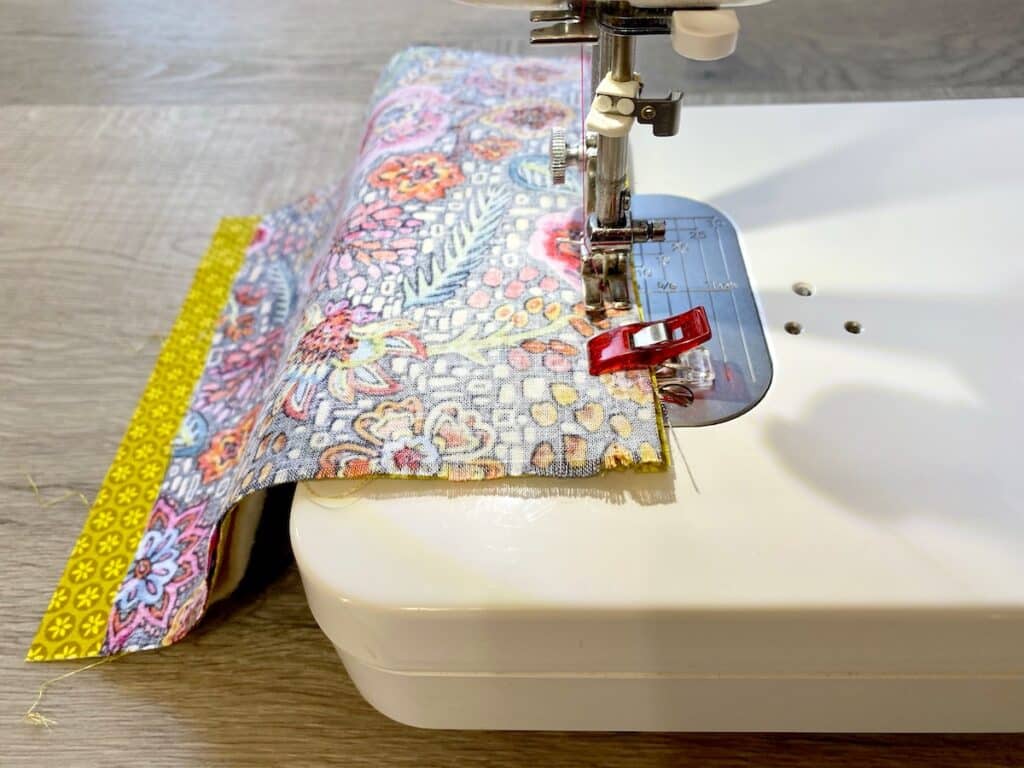 Step 4
Press the seam toward the lining.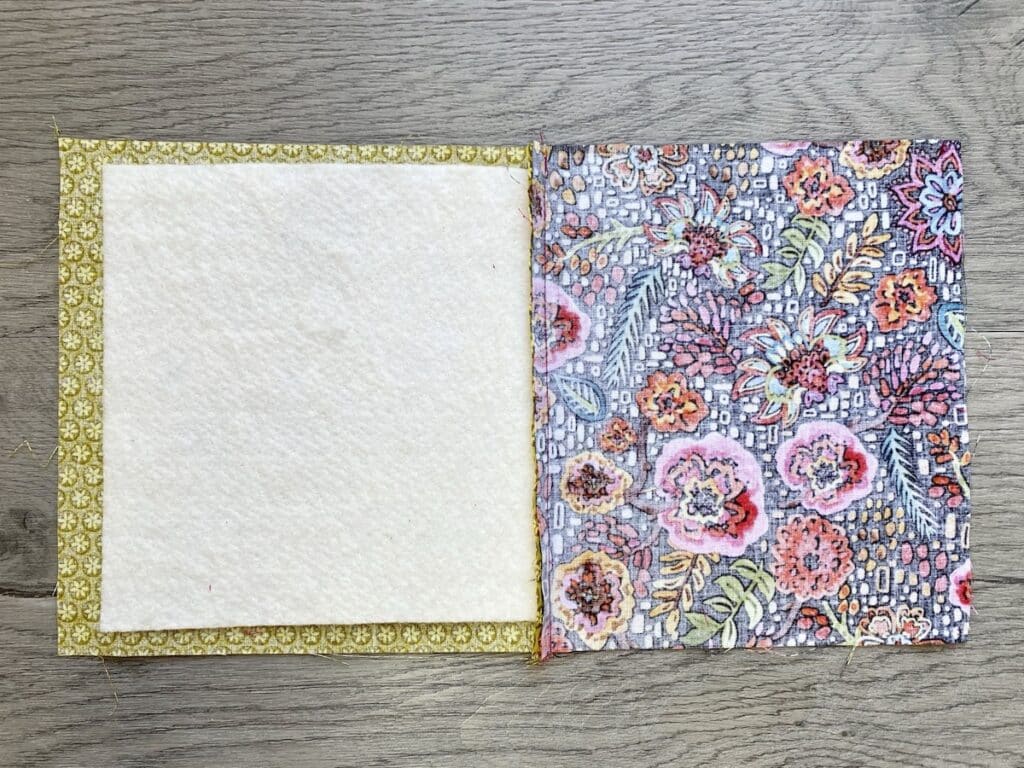 Step 5
To form the loop, fold the 2" x 3" fabric rectangle in half lengthwise and press.
Open, then fold 3" sides to center fold line. Press. Fold in half lengthwise once more and press.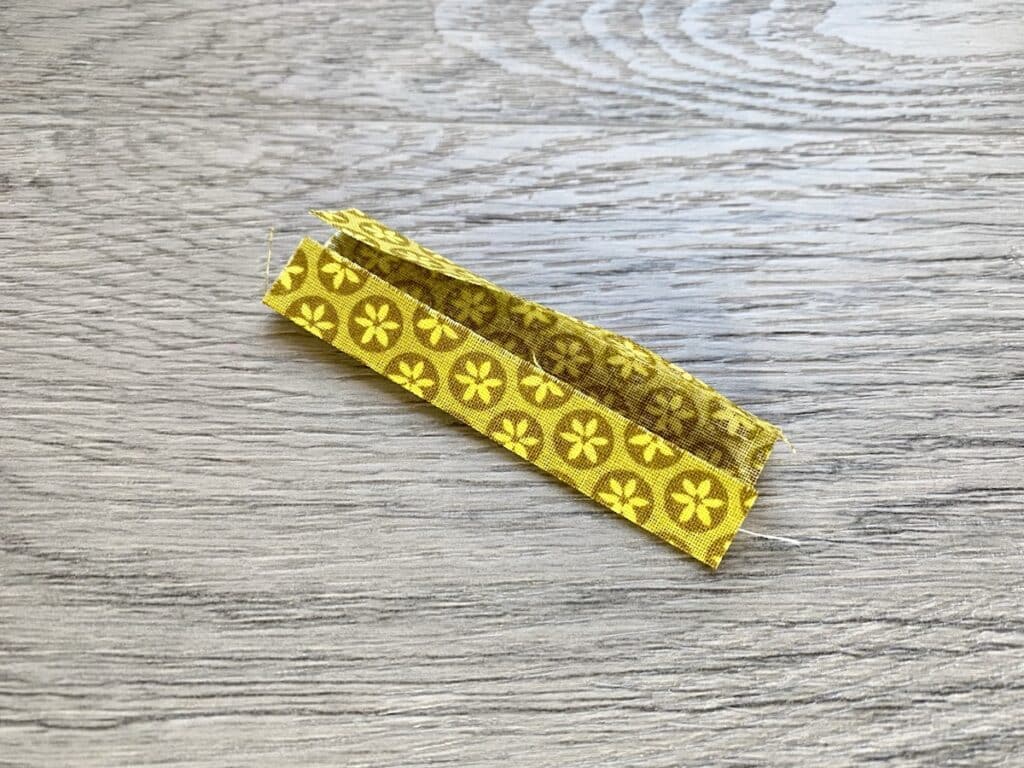 Step 6
Top stitch along open the 3" edge.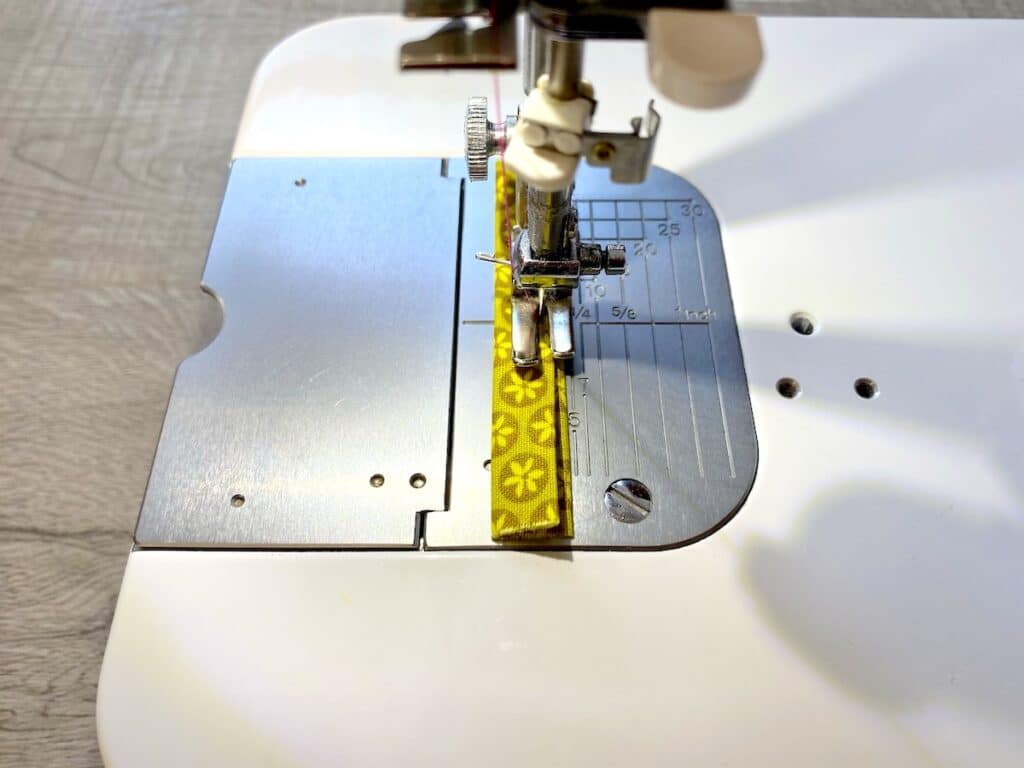 Step 7
Fold in half to form a loop where raw edges meet. Place at the top, right side of outer fabric close to the seam. Align the raw edges and clip to hold.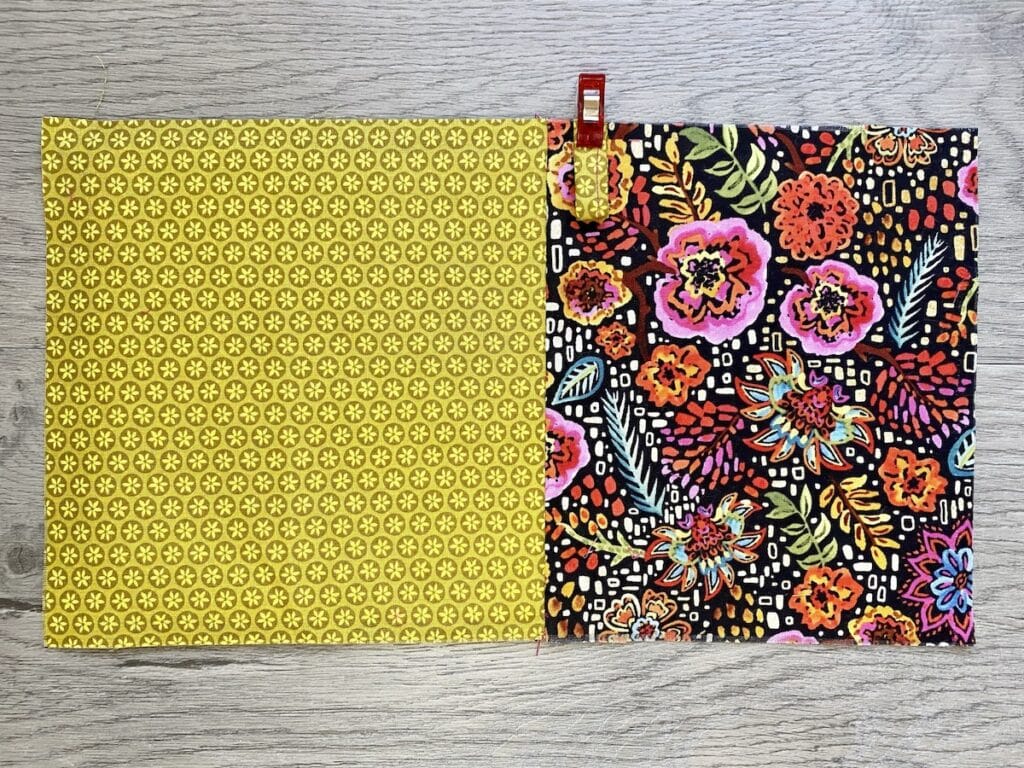 Step 8
Fold the seam in half to make edges meet with right sides together. Clip all the way around to hold.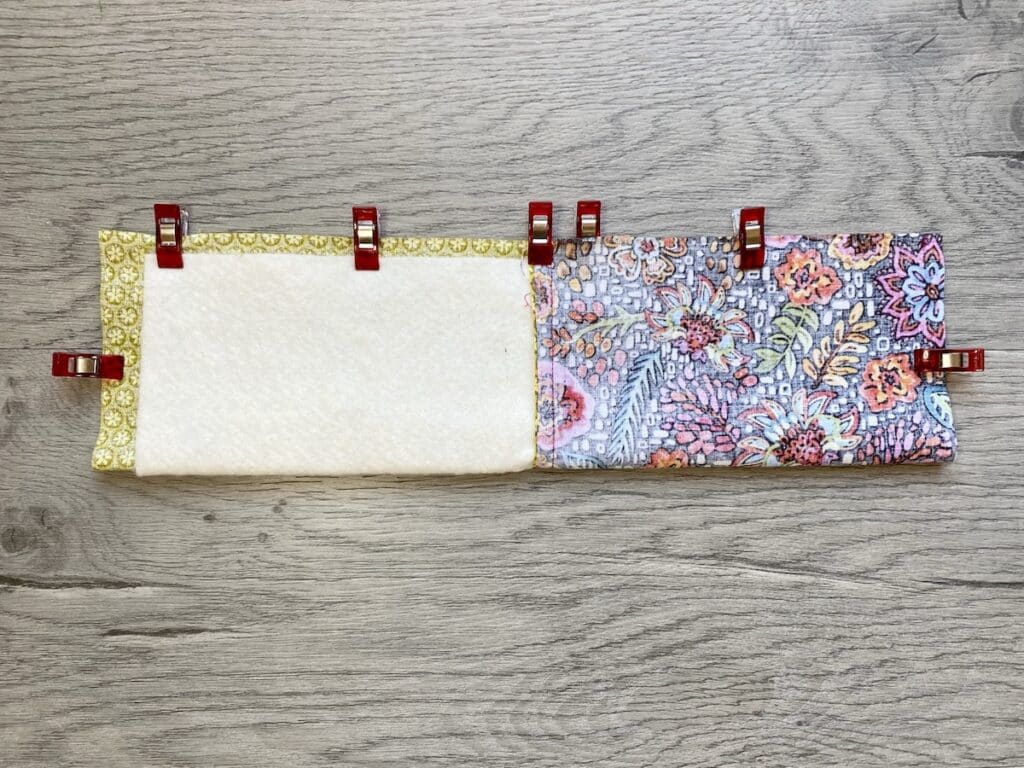 Step 9
Sew around the perimeter of the eyeglass case with a ¼" seam allowance, leaving a 2" opening in the short side of the lining for turning.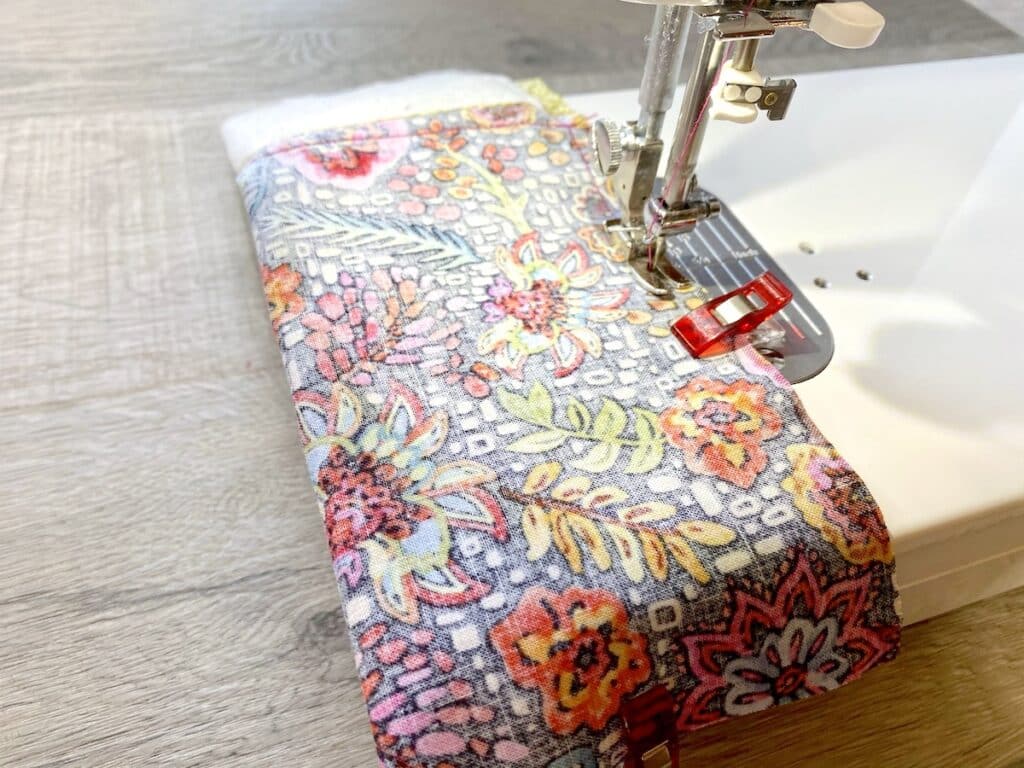 Step 10
Clip the corners to reduce bulk in the fabric before turning.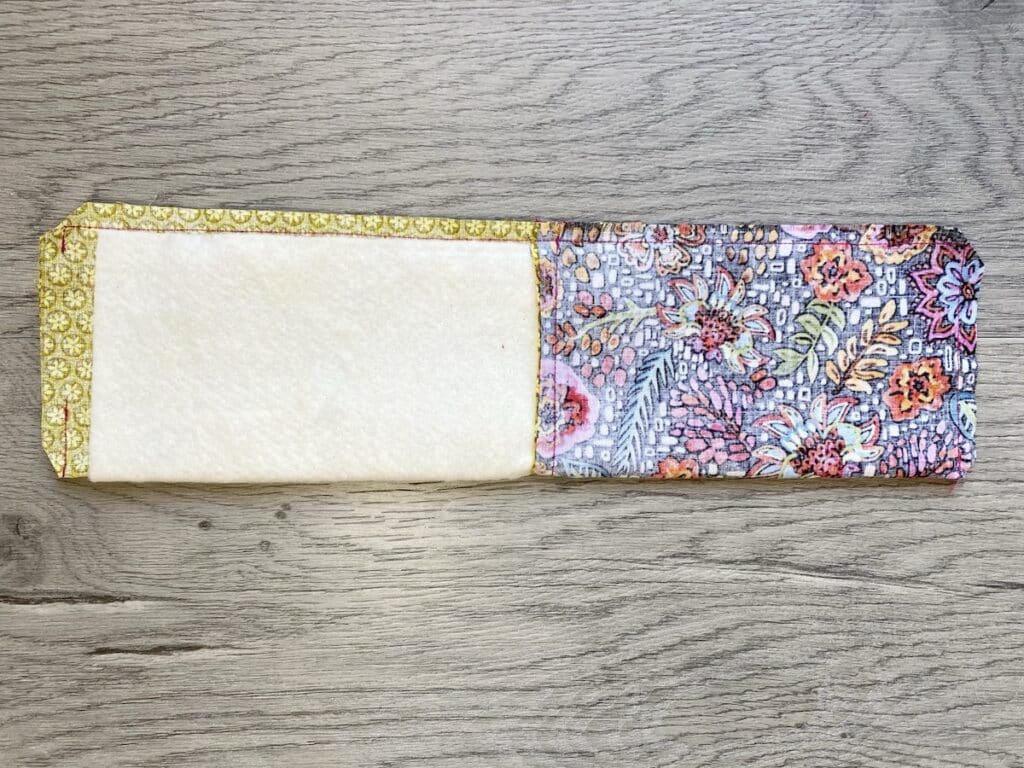 Step 11
Turn right side out. Use a turning tool or chopstick to gently press out corners.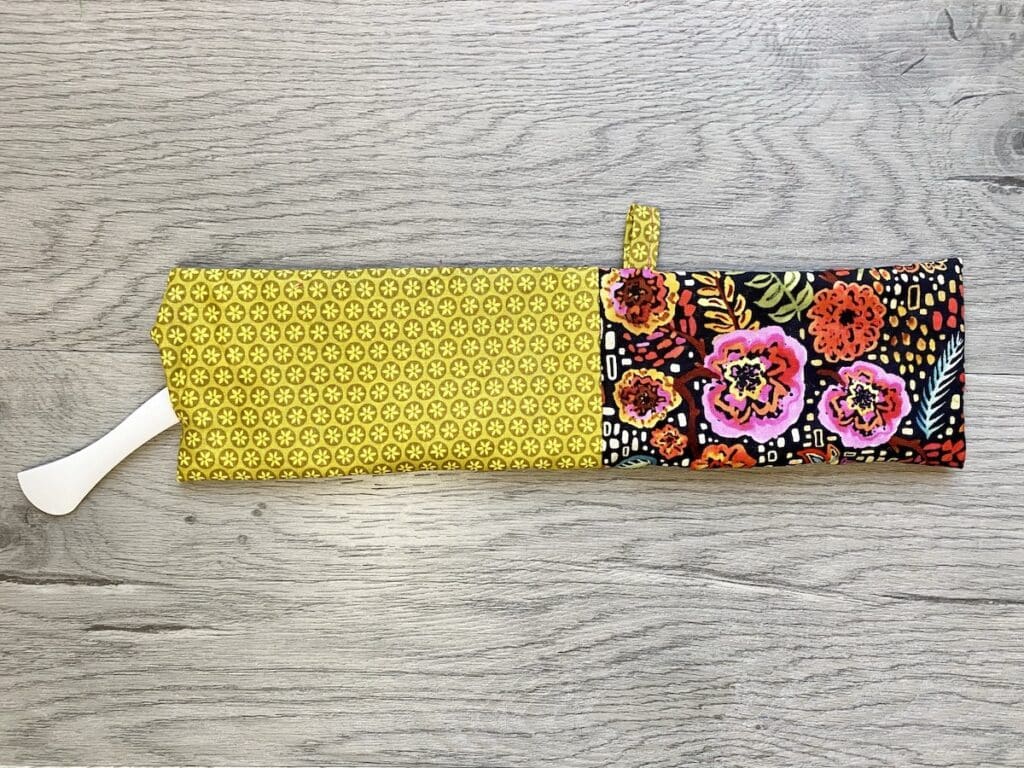 Step 12
Fold the opening under ¼". Press and clip.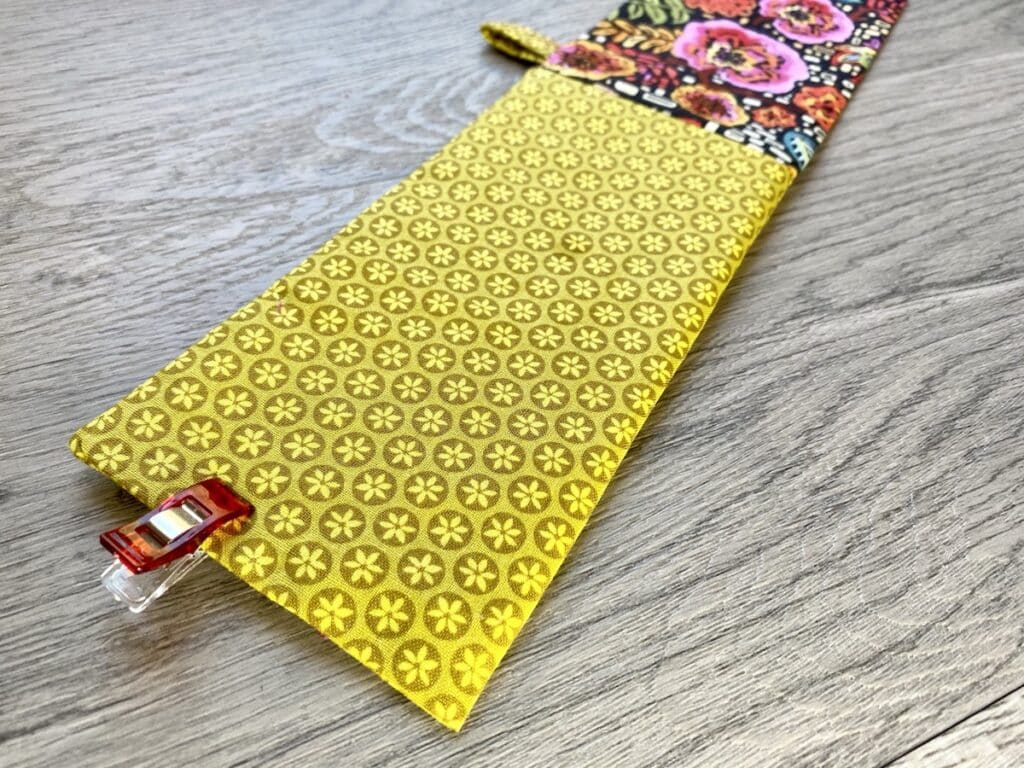 Step 13
Top stitch along the short side of the lining. Press well afterwards with an iron.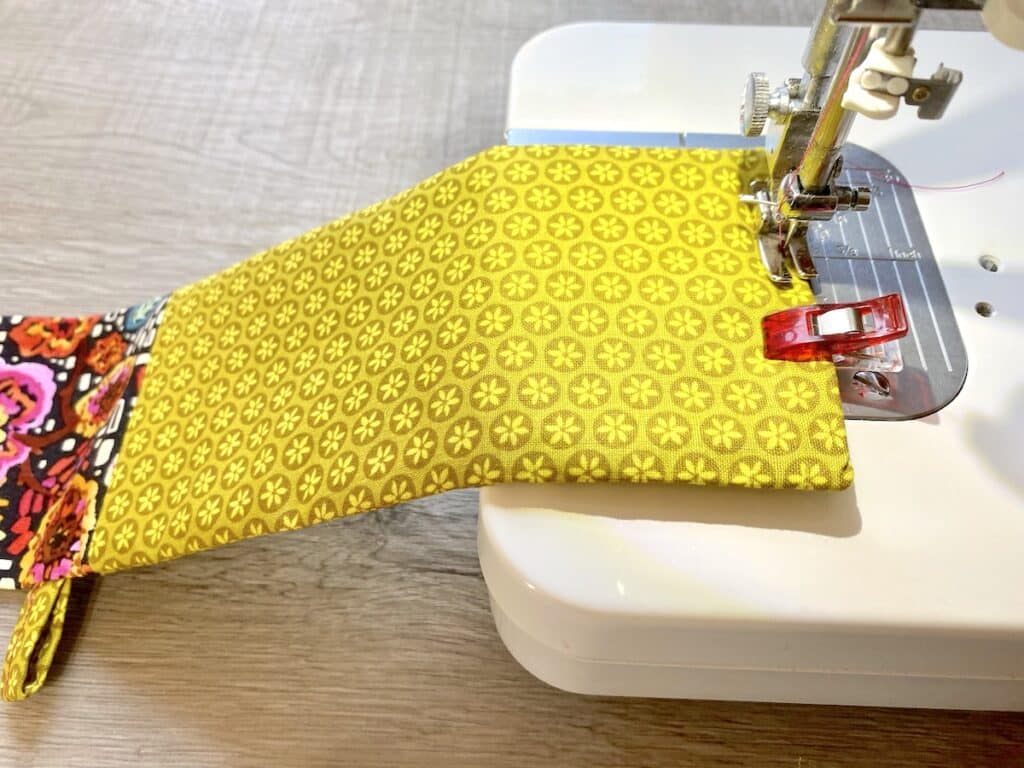 Step 14
Push lining (and batting) into outer fabric.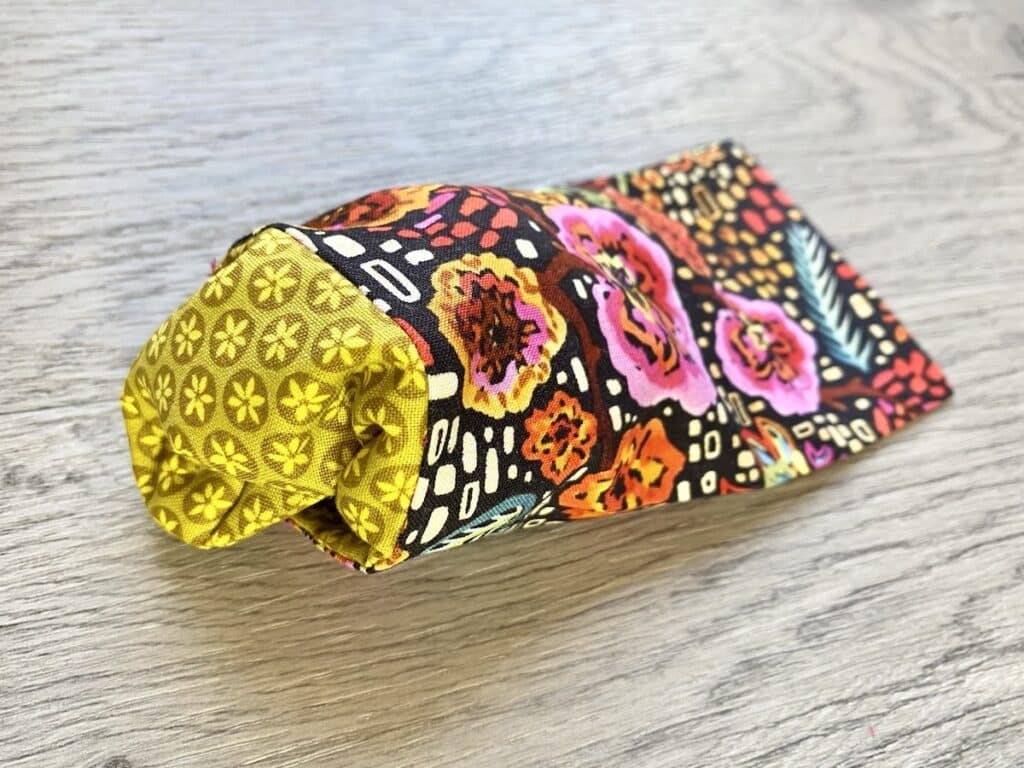 Step 15
Use the turning tool to press out the corners again. The lining should show above the outer fabric at opening. Press one more time with an iron.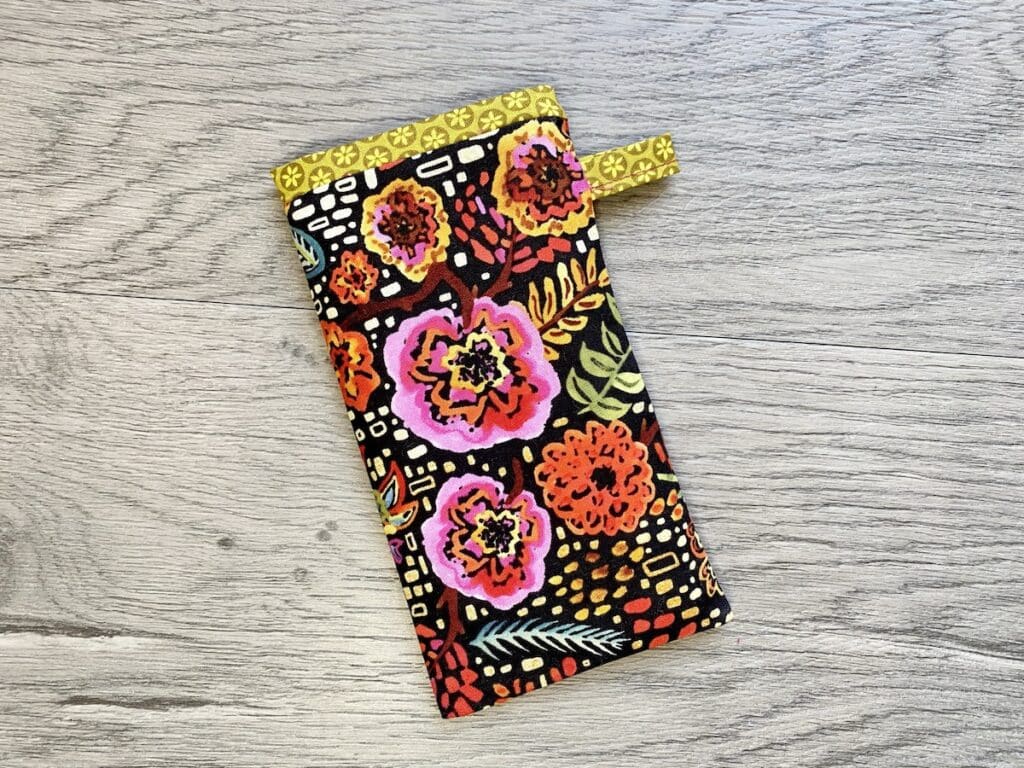 Save this project for later! Pin It to your sewing boards.