This easy to sew planner pen pocket is perfect if you always find yourself searching for something to write with as you jot down important notes.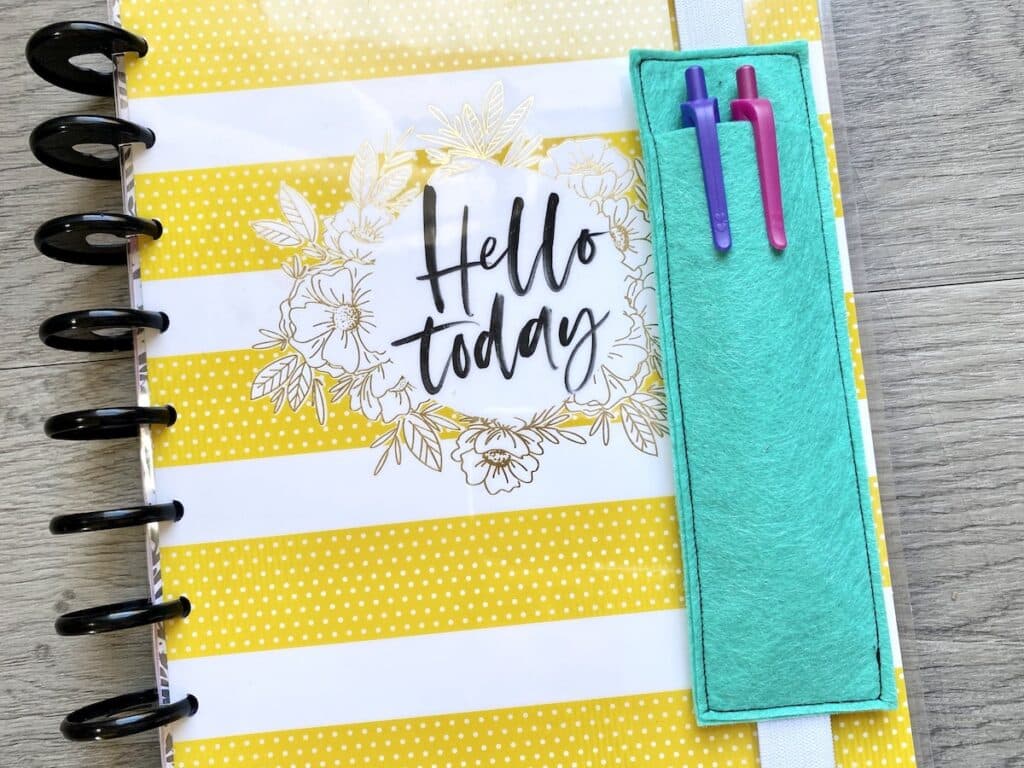 Our handy DIY project is also known as a notebook pen pouch or a pen holder for a notebook. Whether you use a pencil, a pen or a marker, it doesn't matter what you call it.
All that matters is that you have something handy to write with when jotting down appointments, sudden inspirations, to-do lists, etc.
This pouch is perfect for:
Students
Journaling
Homeschooling
Multi-tasking mothers
Office workers
If you would like more reading and journal-related DIY projects, check these out: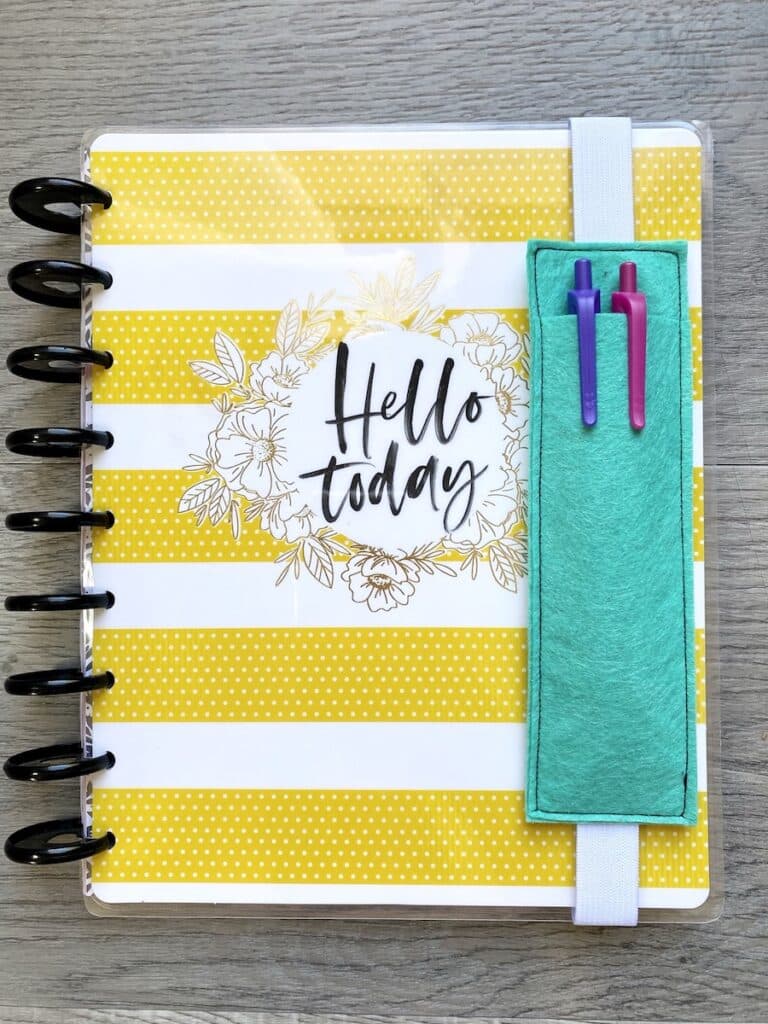 How to Sew a Pen Holder for Notebook
Supplies
1 Sheet of Felt
1/2 yard of 3/4″ Elastic
Coordinating Thread
Scissors
✅ This is a great deal for getting lots of different colored felt for sewing projects.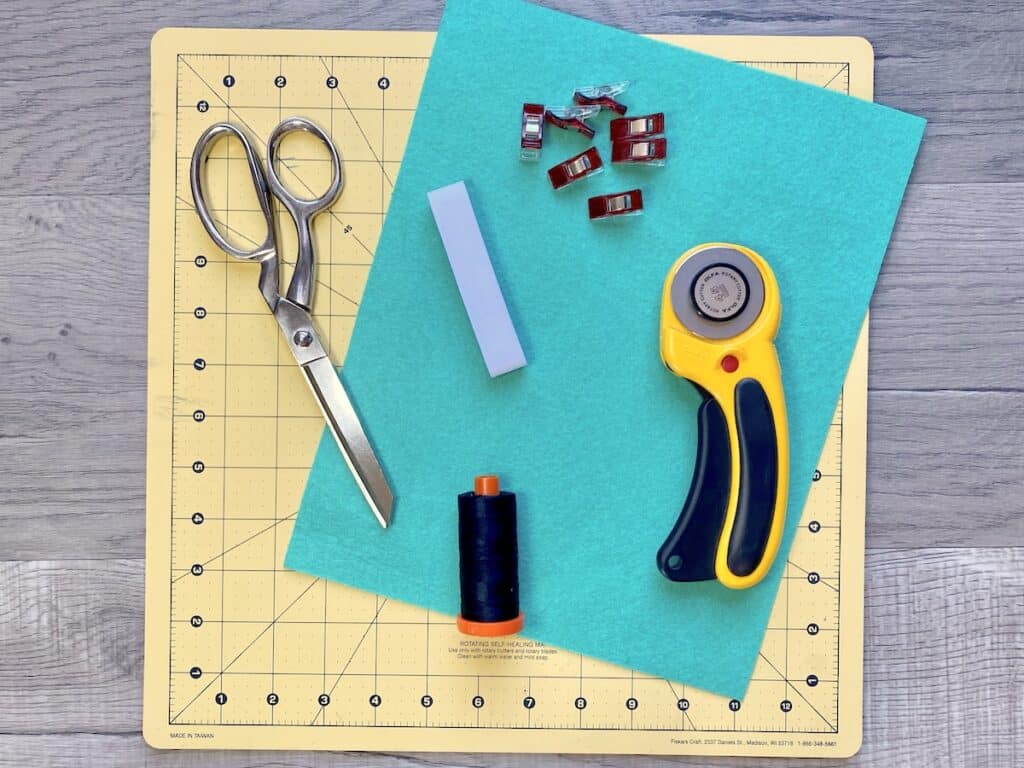 Instructions
Step 1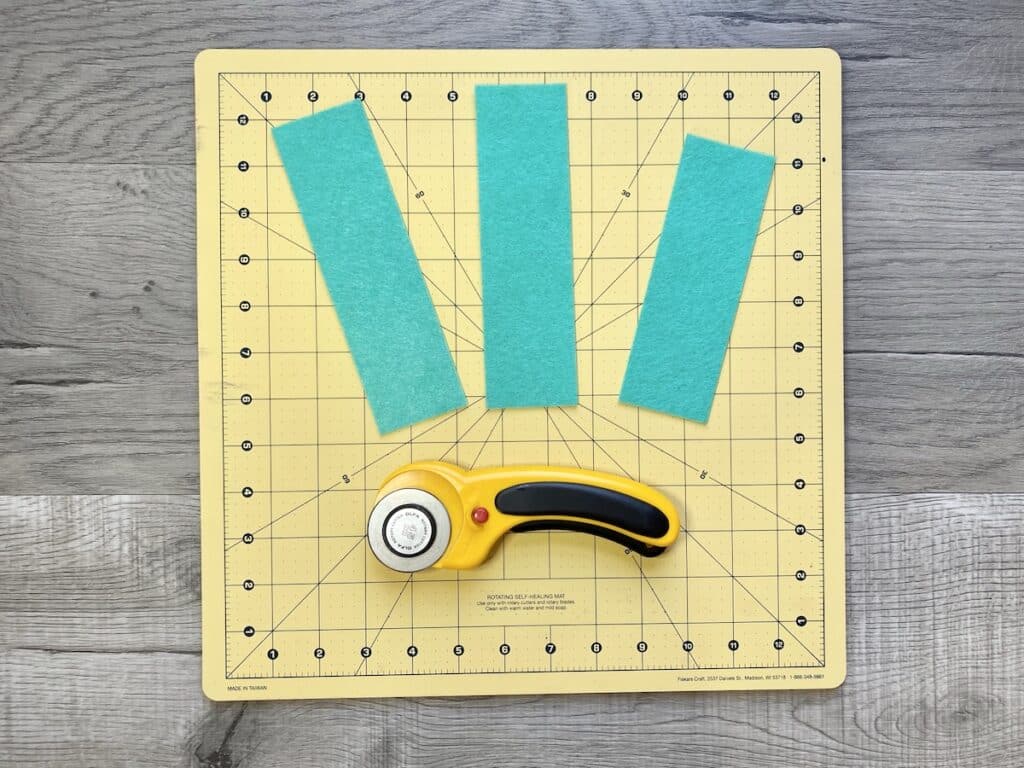 Cut three rectangles of felt in the following dimensions:
Two pieces of 7 inches x 2 inches
One piece of 6 inches x 2 inches
Step 2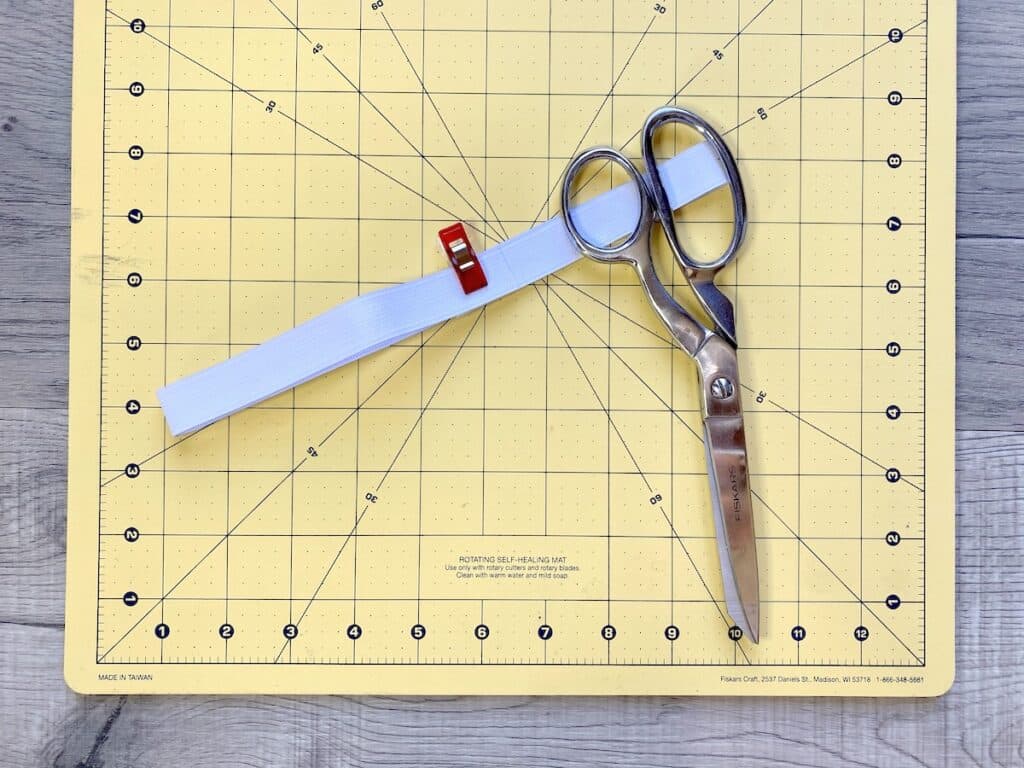 Place elastic around the cover of your planner. You want the elastic to be snug enough that it will stay on the notebook without being stretched too tight or being too loose. Add 1 inch to the measurement and cut.
Fold the elastic into a loop with ends overlapping by 1 inch. Clip to hold it together.
Step 3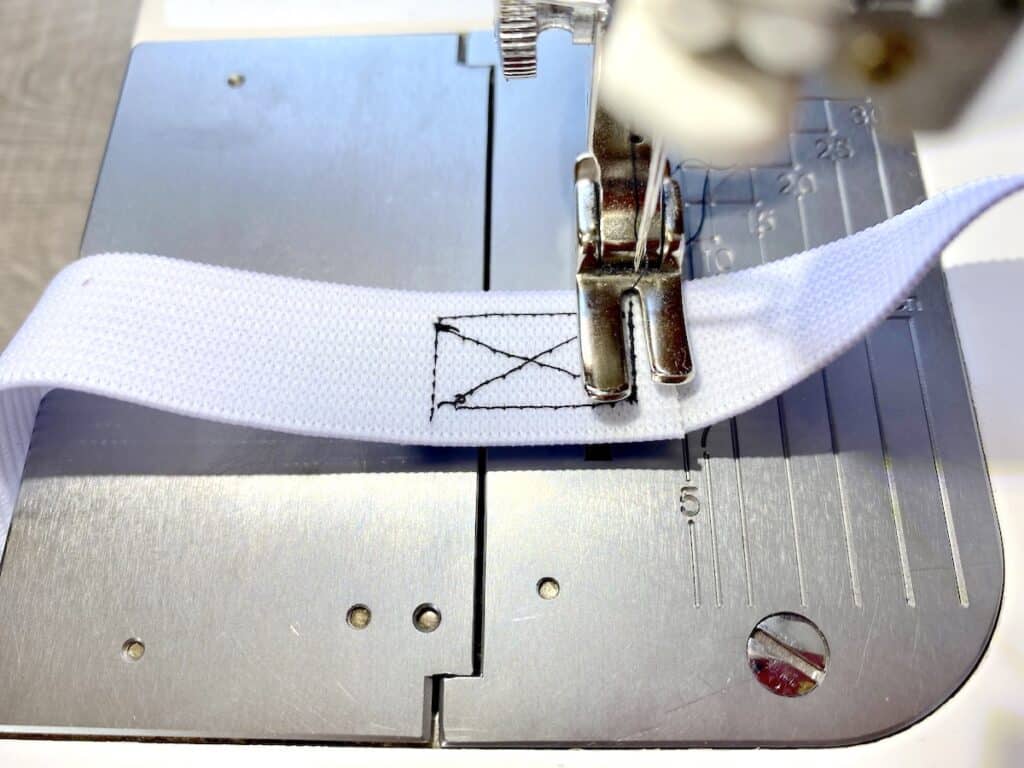 Sew the elastic band together. The best way to do this is with a rectangle pattern and an 'X' where the elastic overlaps.
Step 4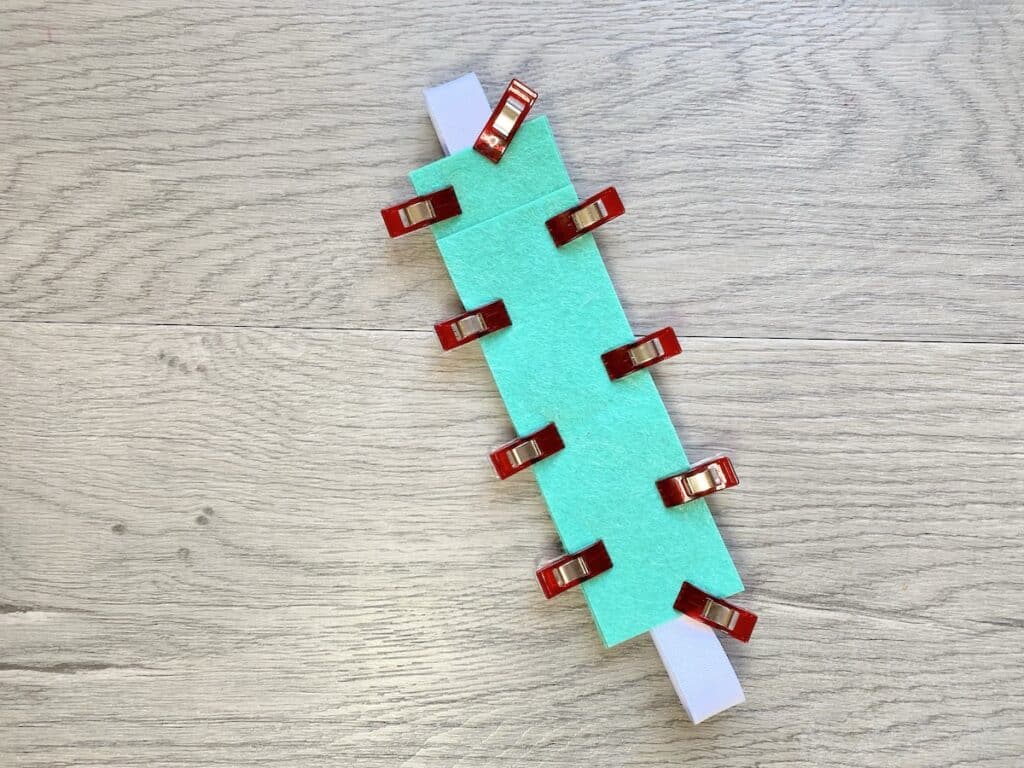 Put the elastic band in between the two 7" x 2" felt rectangles, with the stitched ends hidden in between the felt. Then add the 6" x 2" rectangle on top with all of the bottom edges aligned.
Make sure only one piece of elastic is between the felt pieces, not the whole elastic loop. Clip all the way around the felt pieces to hold.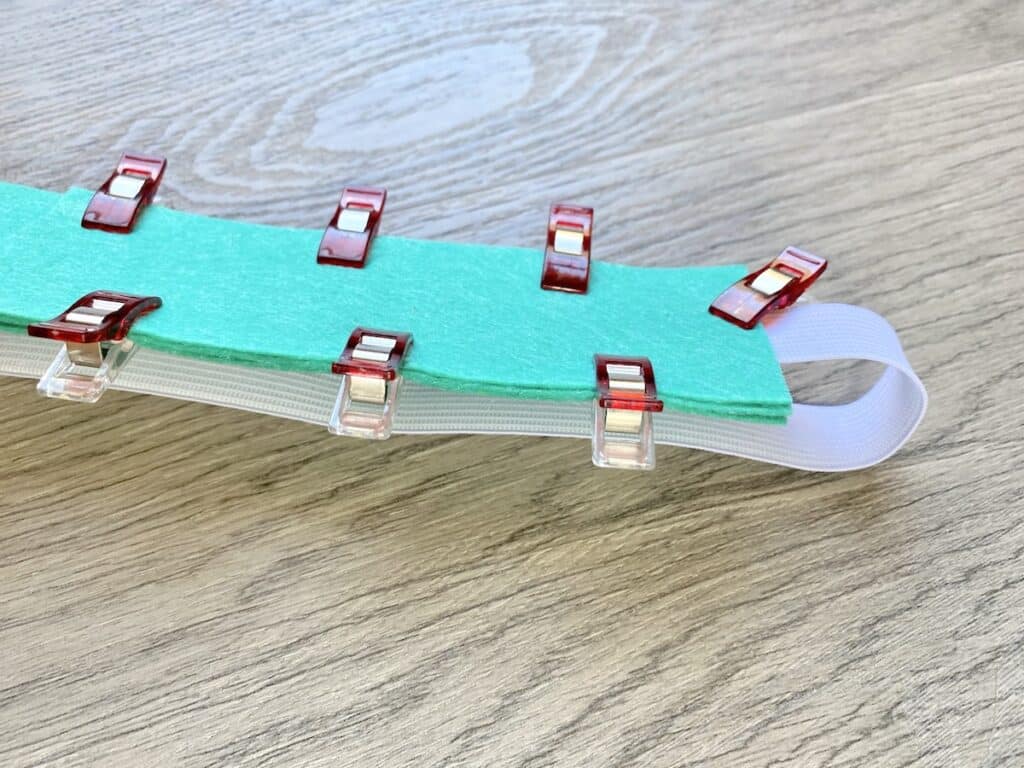 Step 5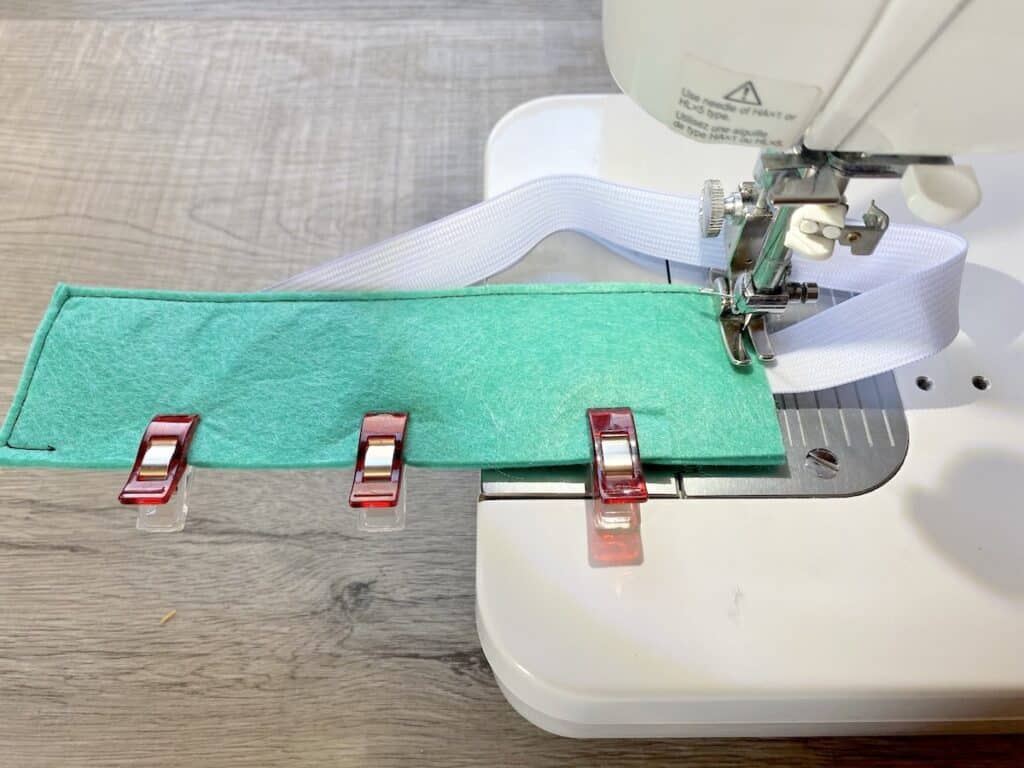 Sew around the entire perimeter of the felt rectangles with a ⅛" seam allowance. You want the sewn seam to be tight close to the edge of the felt.
Step 6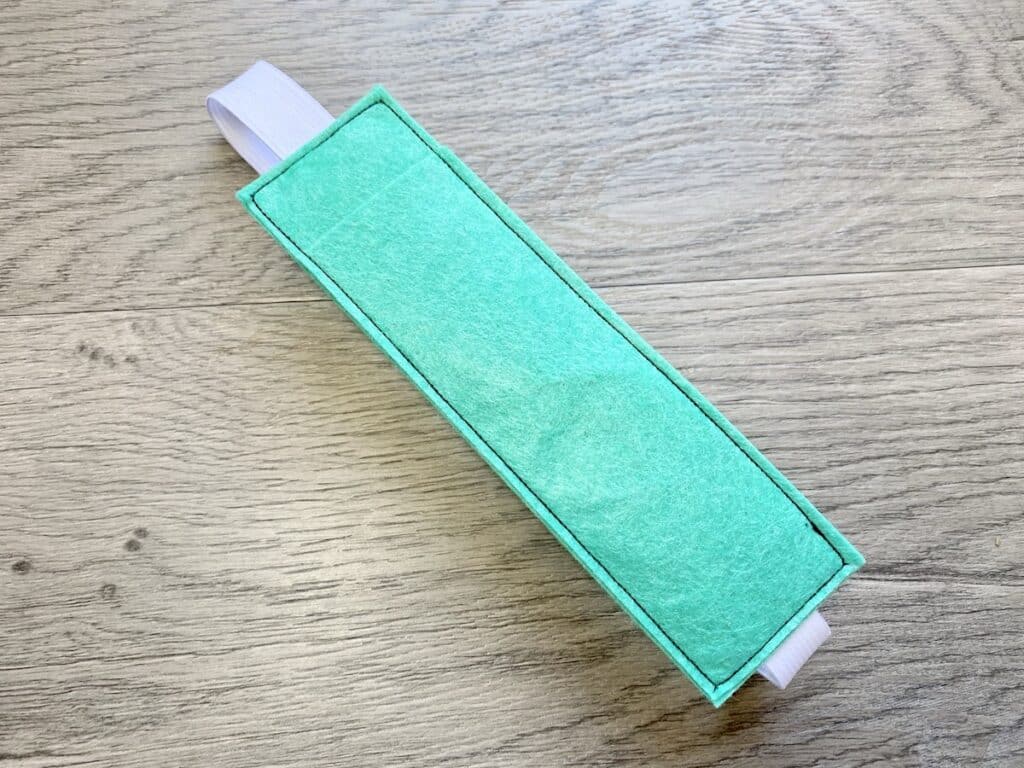 Slide the elastic pencil pocket over your planner, notebook, journal, etc. Insert pens, pencils or markers in the pocket.
Be sure to Pin This idea to your sewing boards to save for later!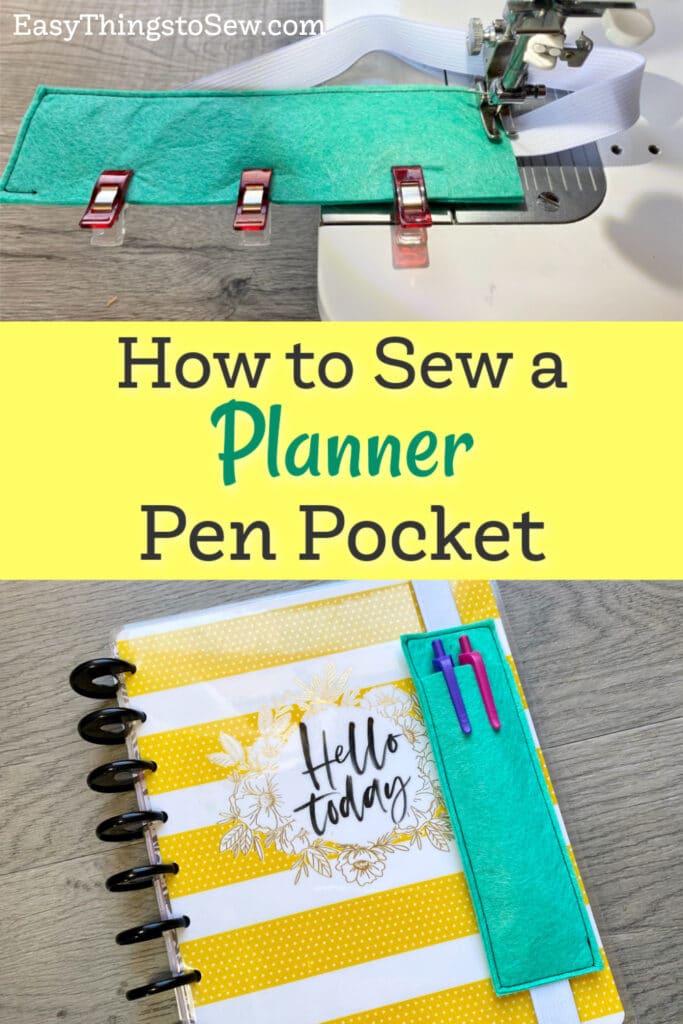 Want to keep your office organized? Then you'll want to see these pretty felt tray desk organizers, too!