Trying to go zero waste? Then you will love to learn how to sew a drawstring bag in minutes!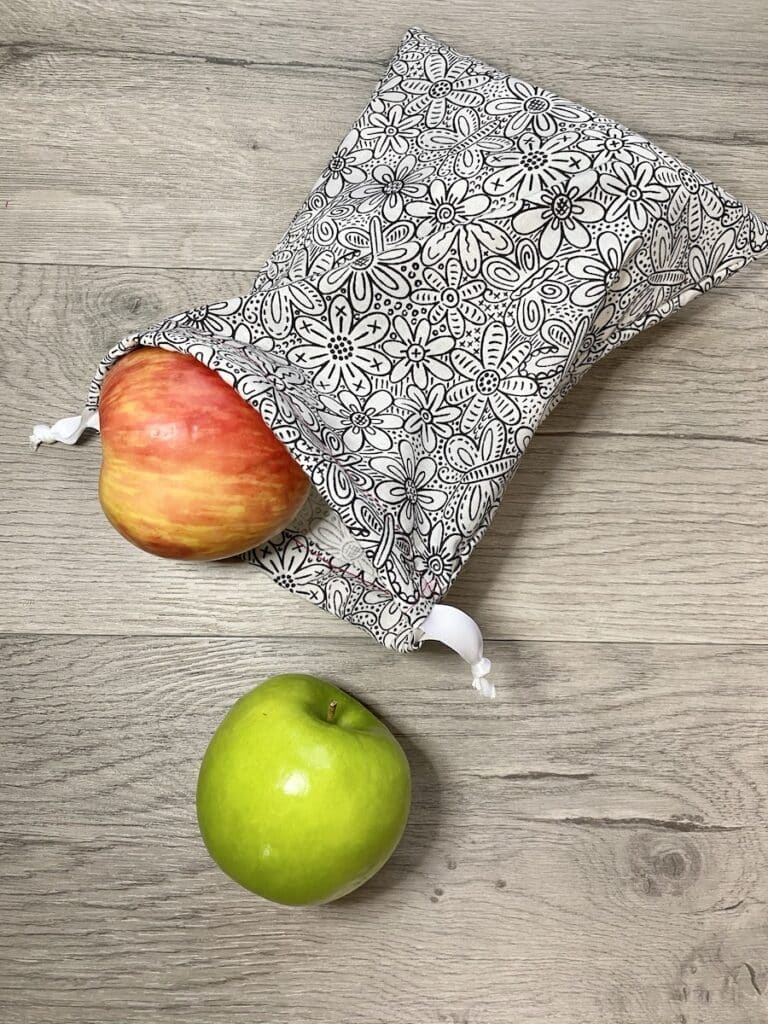 Seriously, this easy to sew craft is very simple. Once you read through the directions and get an idea of what you'll be doing, you can make these drawstring pouches while watching TV or on your lunch break!
Just don't get concerned with how many steps there are. They are really simple. I had to take a photo of each step, but you will see how they are not difficult.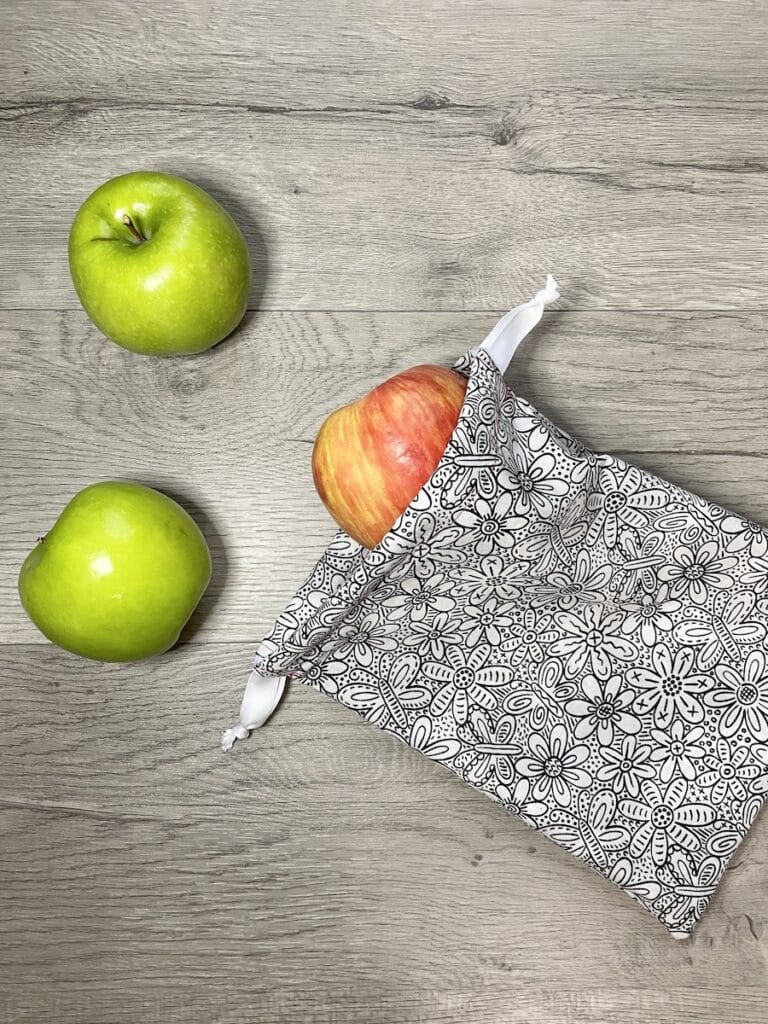 You can probably already think of a million ideas to use these drawstring bags, but here's a few more just in case:
Snack bags
Toy storage
Lingerie bags
Sandwich bags
Craft supplies
Keep cords tidy while traveling
Gift bags
Protect cameras or equipment
Be sure to Pin This idea to save for later!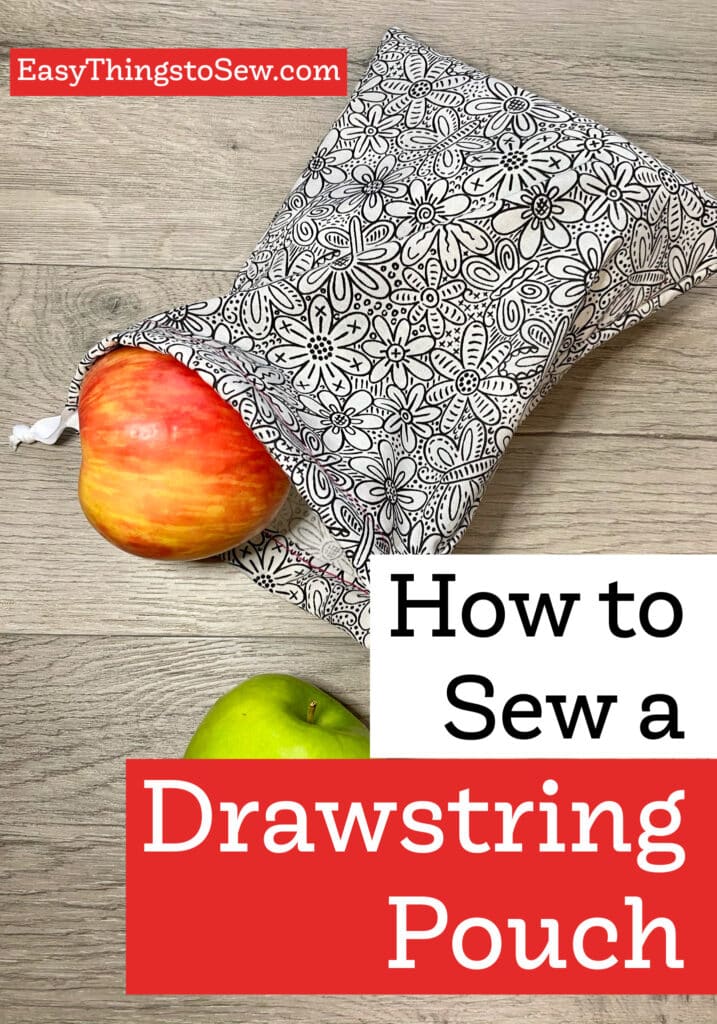 You might also like these zero waste sewing projects, too:
How to Sew a Drawstring Bag
Supplies
1/3 yard Fabric (or two fat quarters)
Coordinating Thread
1 yard Ribbon or Cording
Rotary Cutter
Ruler
Cutting Mat
Straight Pins
Safety Pin
Fabric Scissors
Iron and Ironing Board
Sewing Machine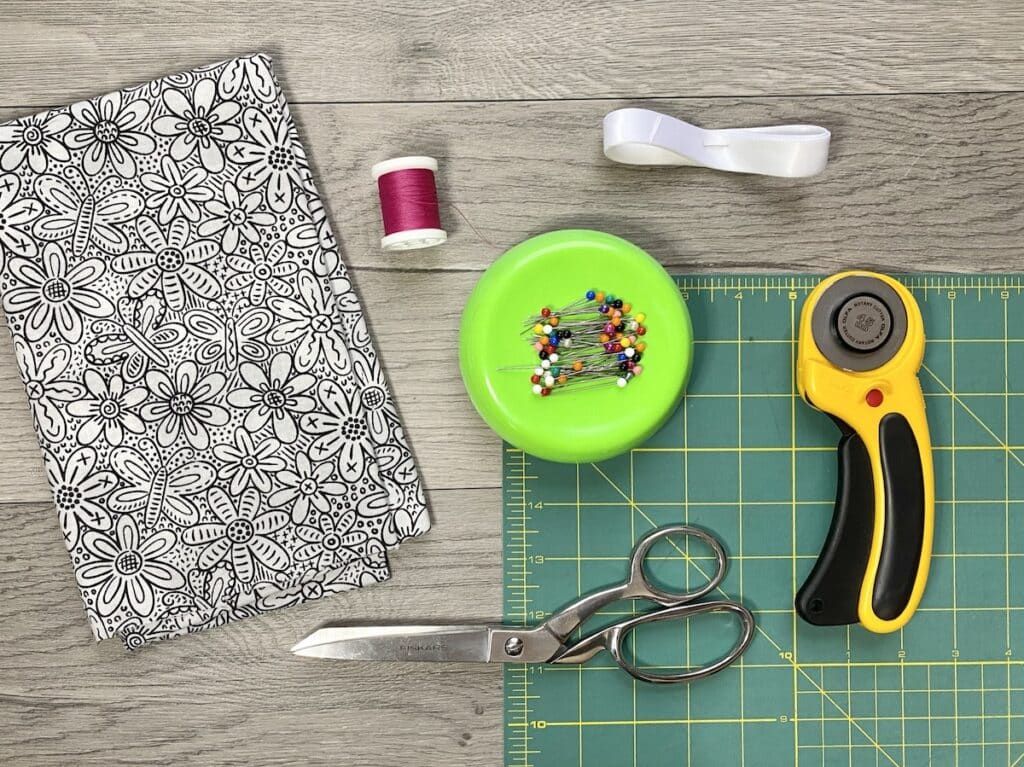 Instructions
Step 1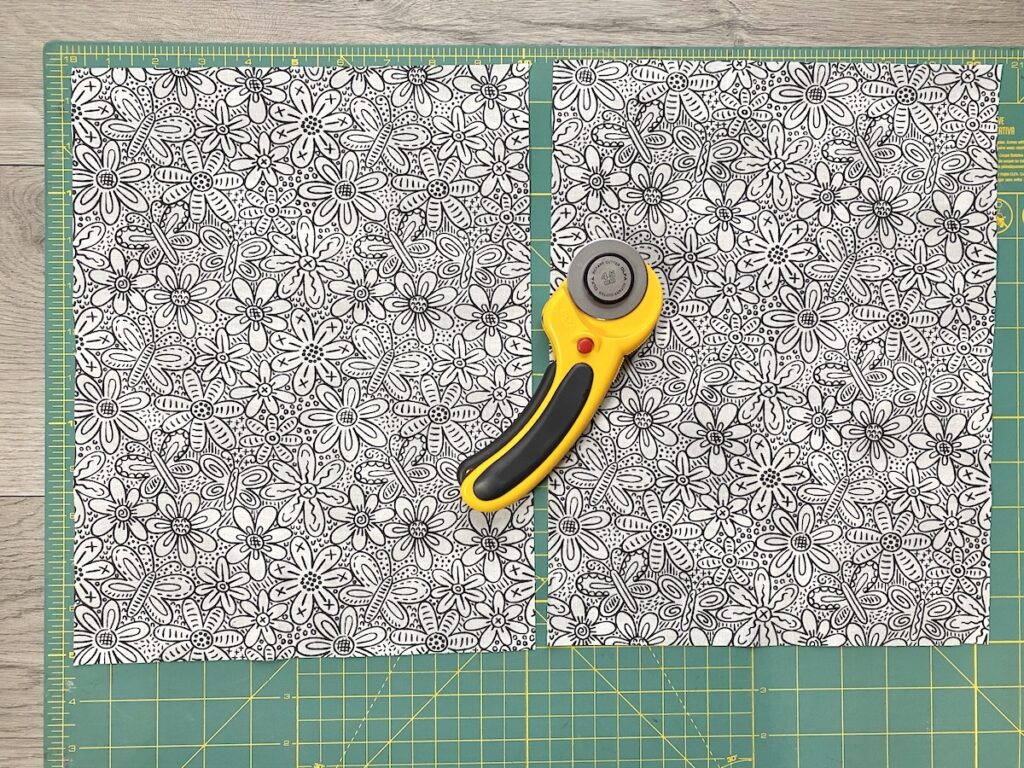 Cut fabric into two pieces measuring 10" x 13" each.
Step 2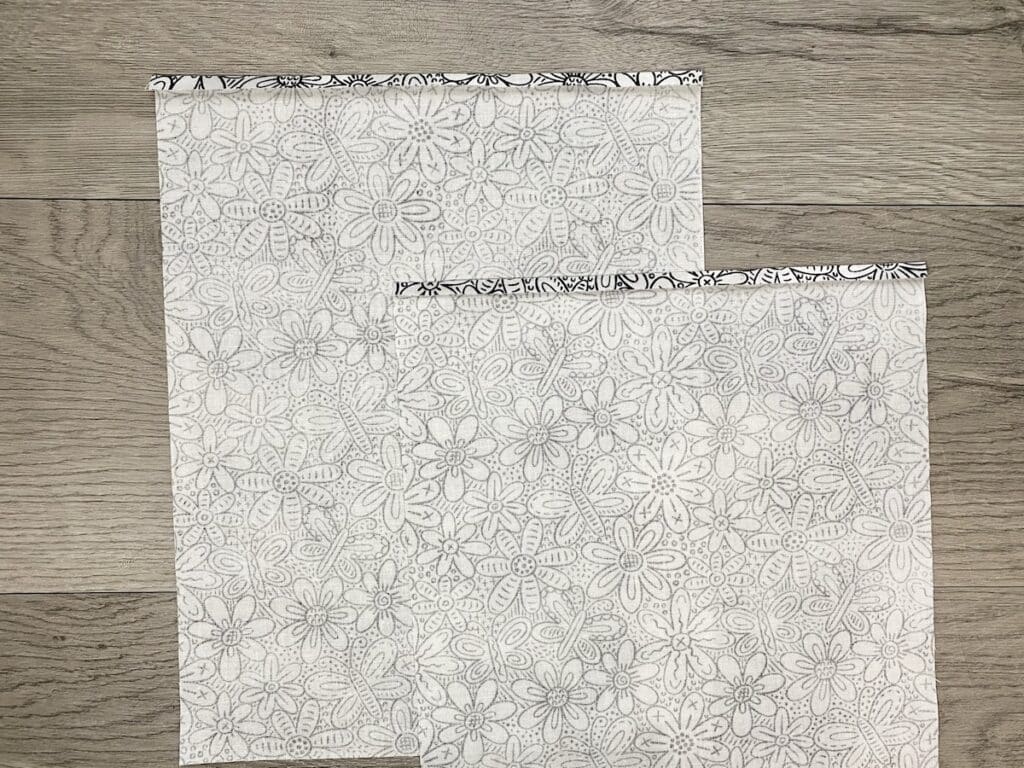 Fold one of the 10" edges under ¼" and press. Repeat for the other piece of fabric, too.
Step 3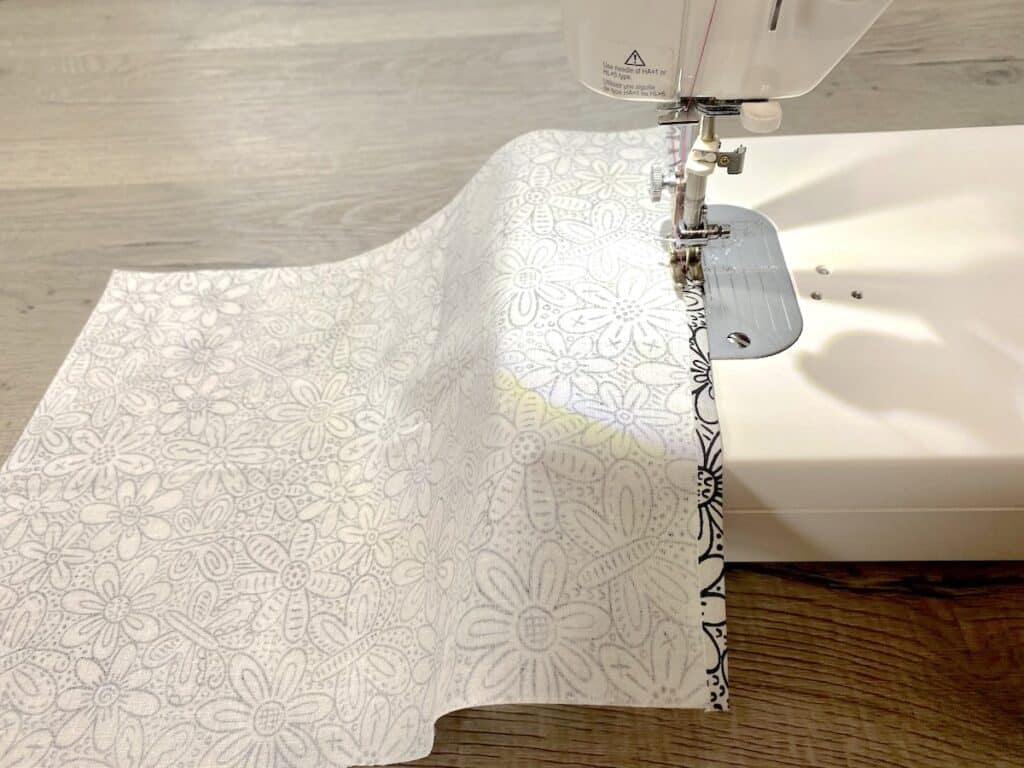 Sew the edge in place on both pieces.
Step 4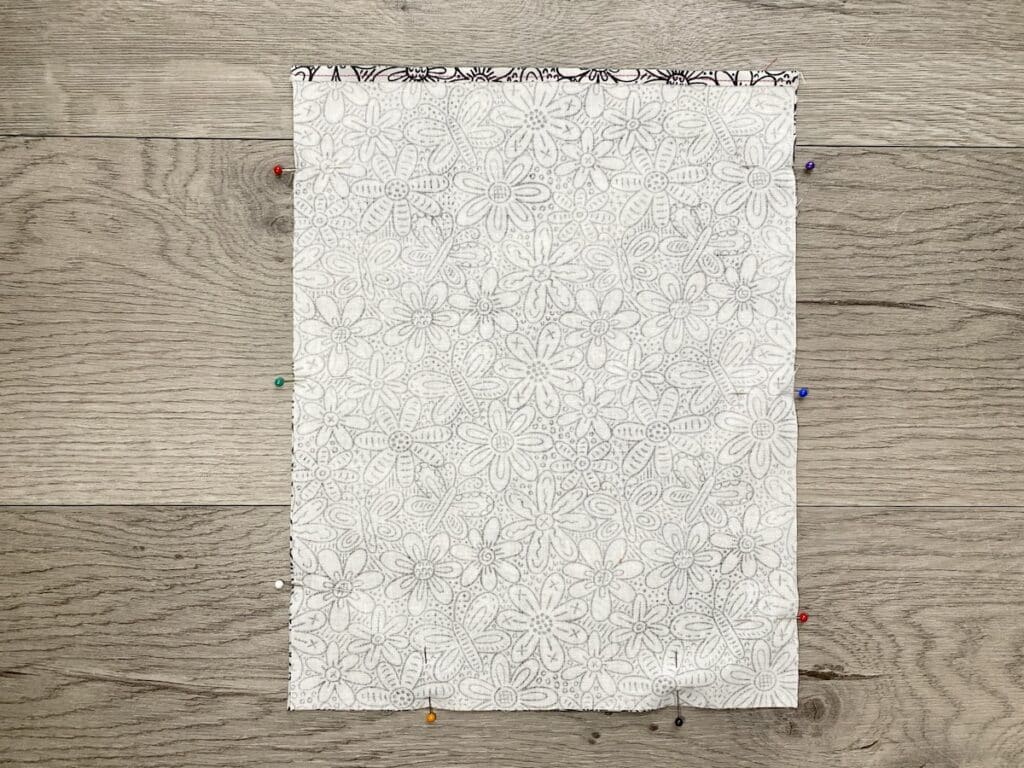 Place fabric pieces with right sides together. Use straight pins to hold in place and mark 2" below turned/hemmed edge.
Step 5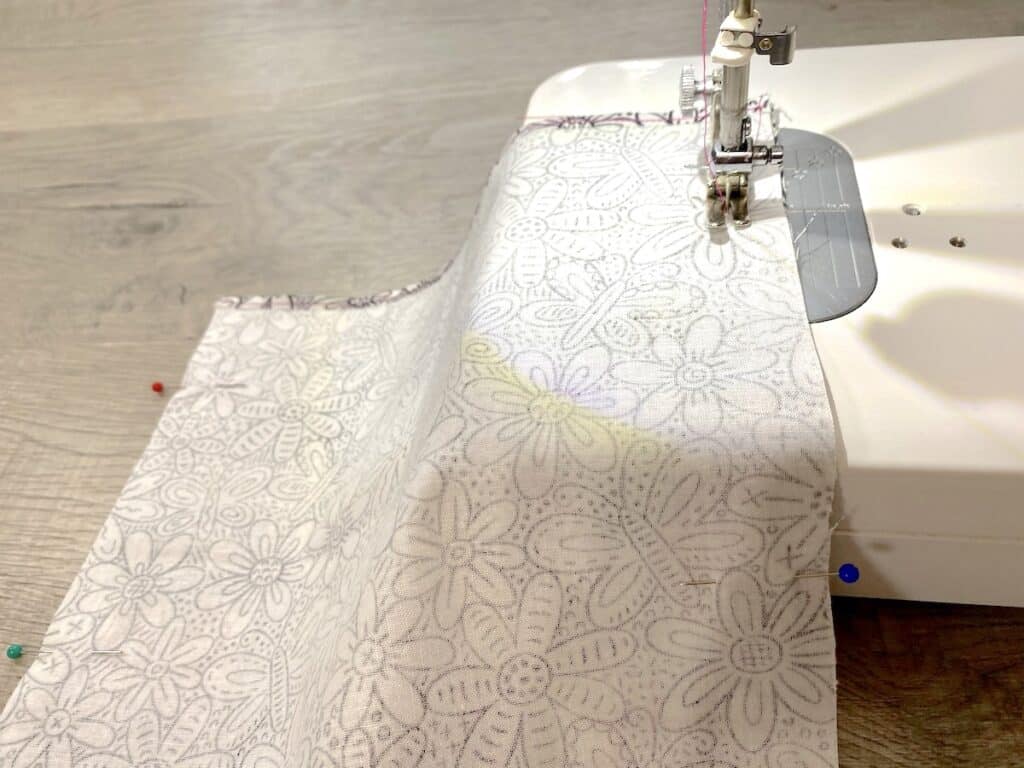 Beginning at one of the 13″ sides, make a mark 2 inches below the turned edge. Then start sewing down the side with a ⅝" seam allowance.
Step 6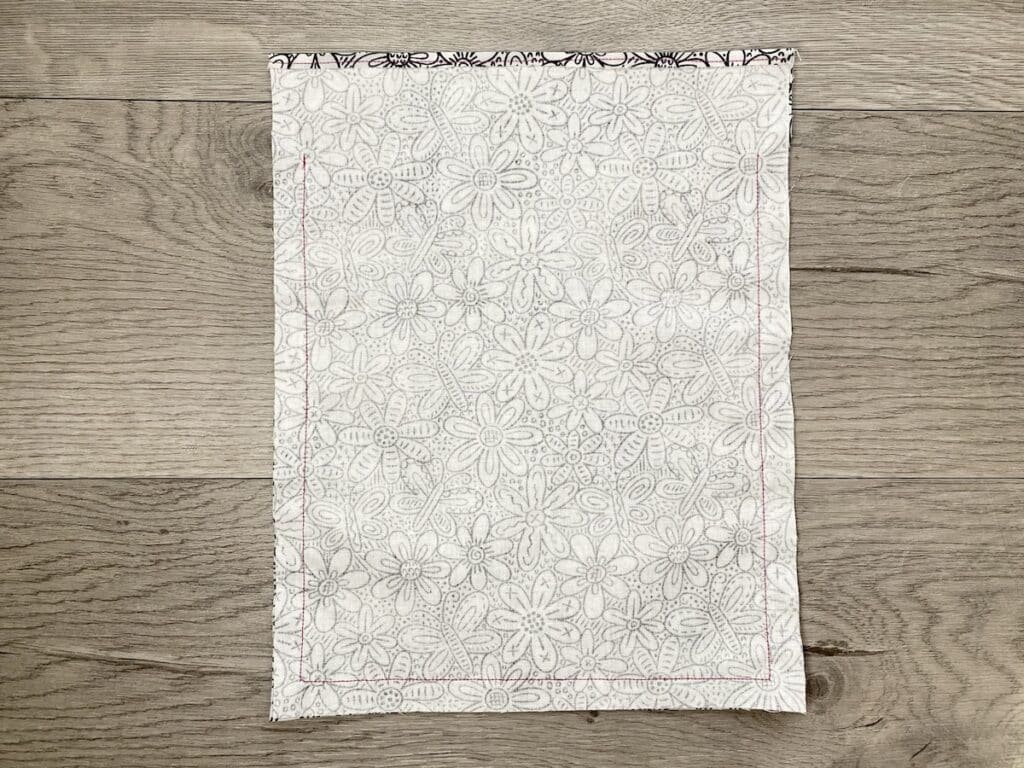 Turn with a 90 degree angle and sew across the bottom and then back up the other side, stopping 2" from the turned/hemmed edge.
Step 7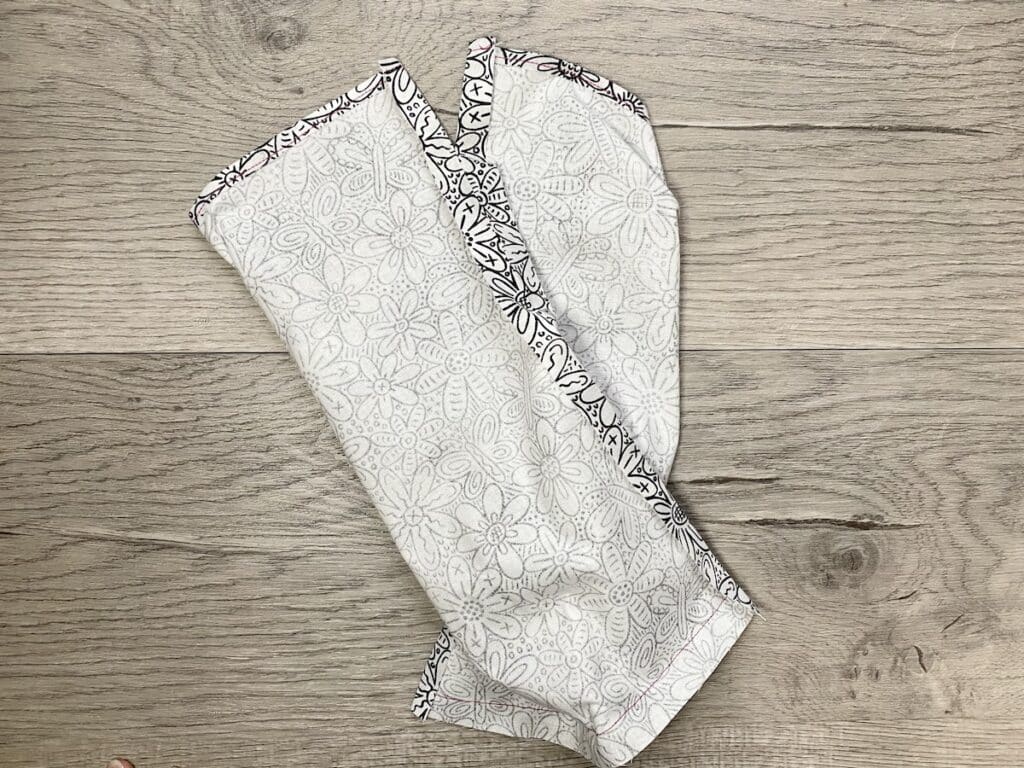 Turn the top 2" of the seam under 1/4" then press all of the side seams open, including the turned under edge.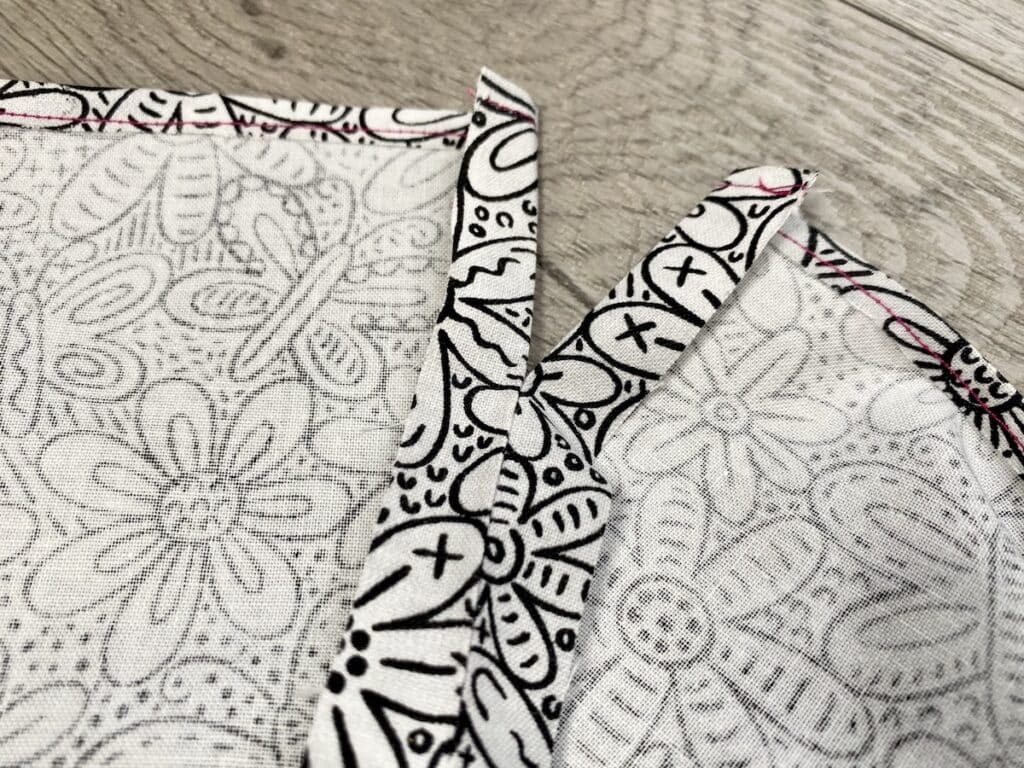 Step 8
Turn under another ¼" and press. Repeat on other side.
Step 9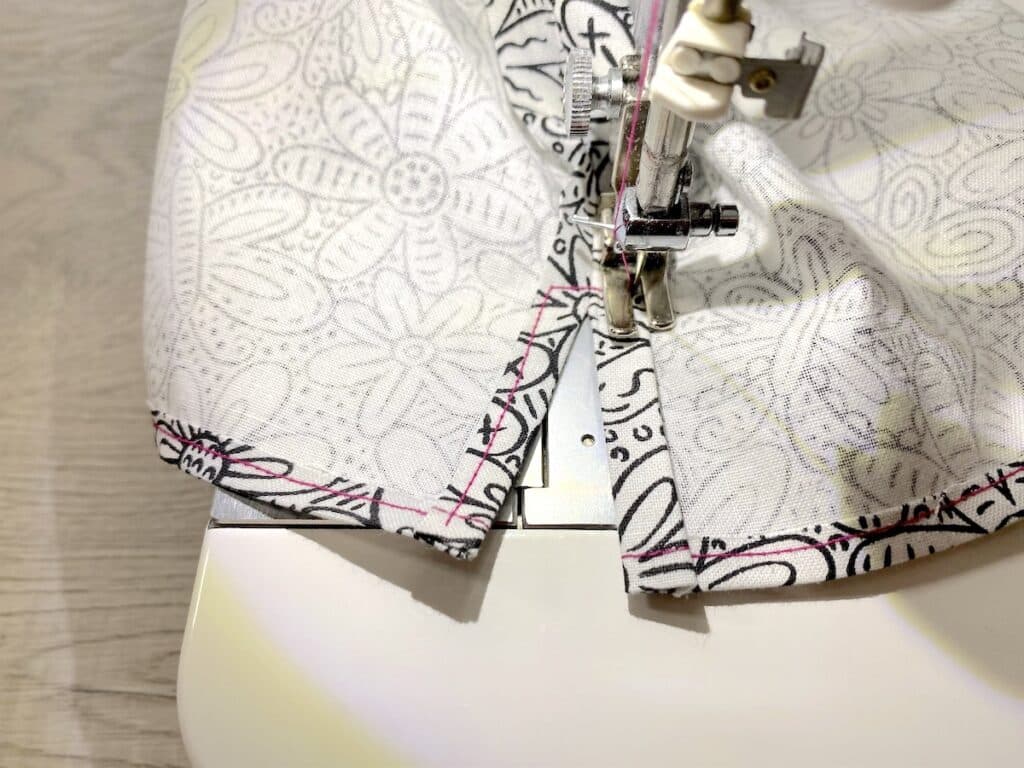 Beginning at top of side seam, sew down to the bottom of the split, across, and then up the other side. Repeat on both sides.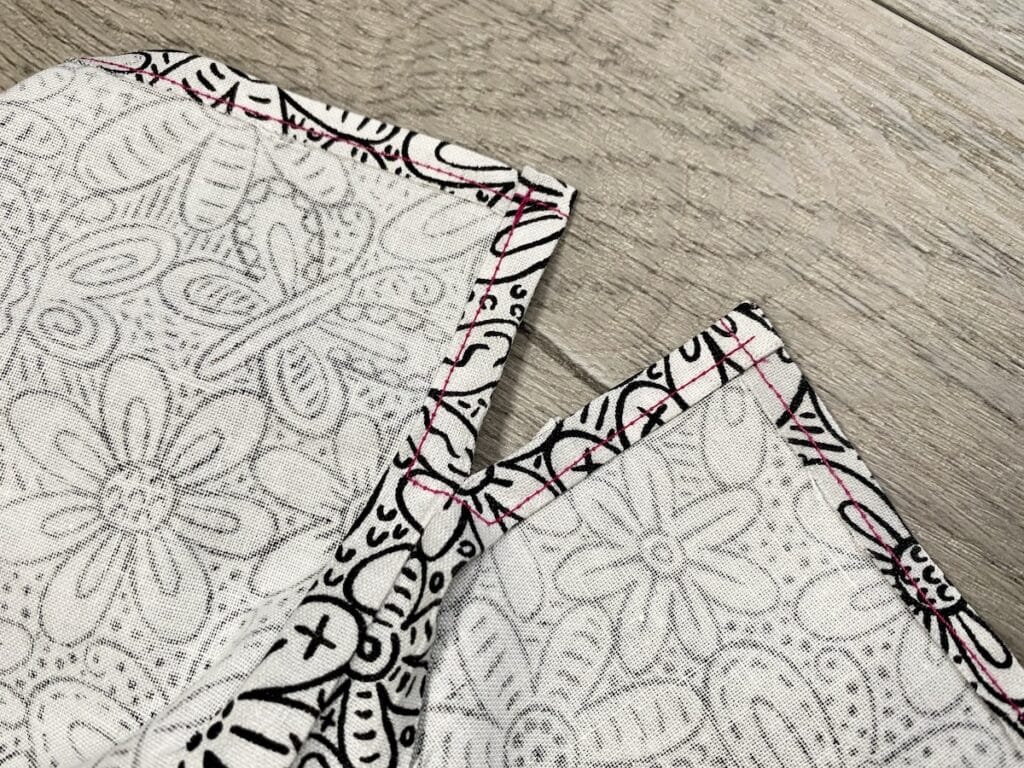 Repeat for other side.
Step 10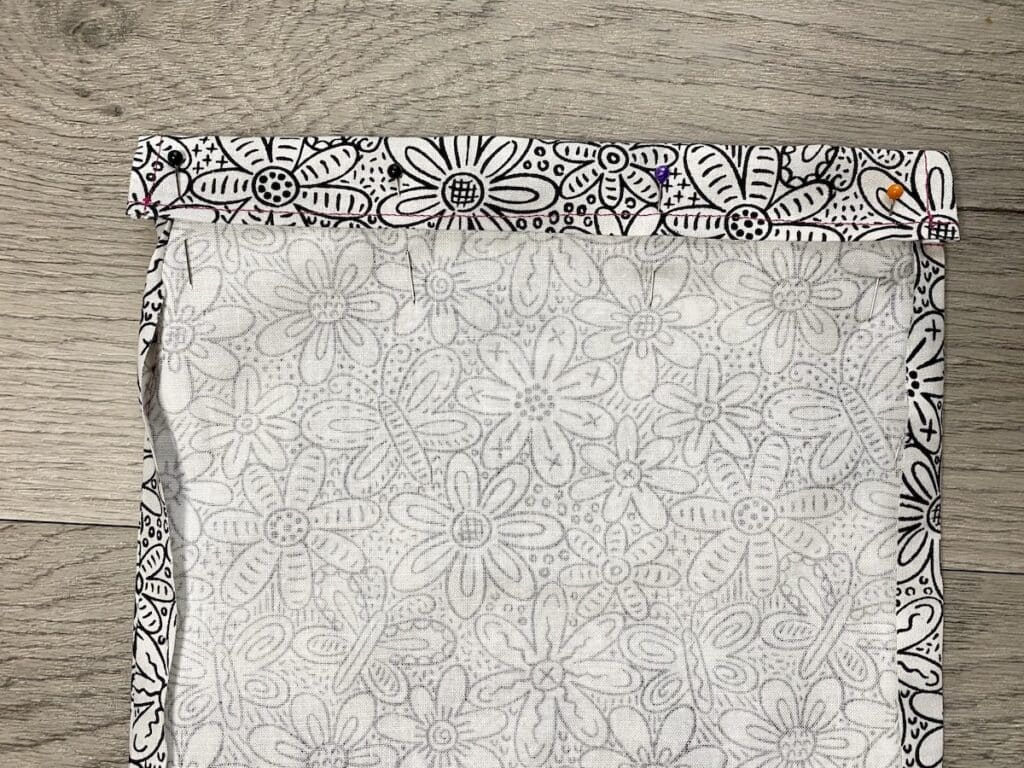 Turn the top down ⅞" and press.
Step 11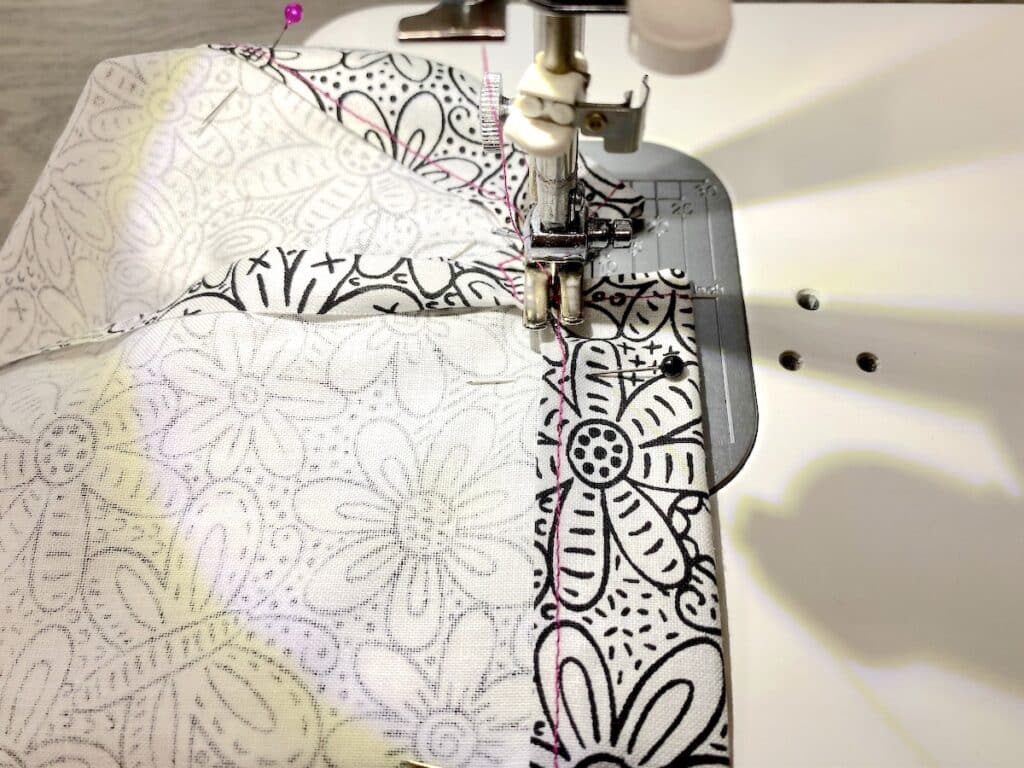 Sew the bottom of the turned edge. You can either stitch along the same line you stitched in Step 3, or make another line to the immediate top or bottom of that row of stitching to form a double stitch.
Step 12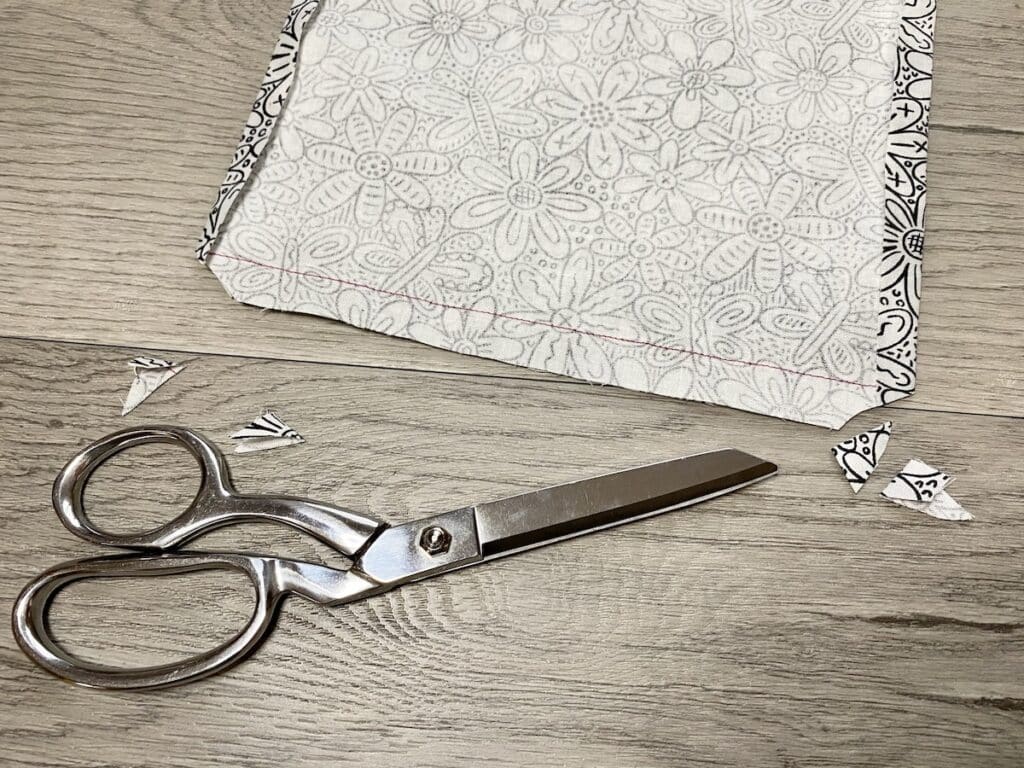 Cut extra fabric off the bottom corners in a diagonal cut. Be sure not to cut through the stitches! This is to remove some bulk from the fabric and make it easier to turn inside out and create corners.
Step 13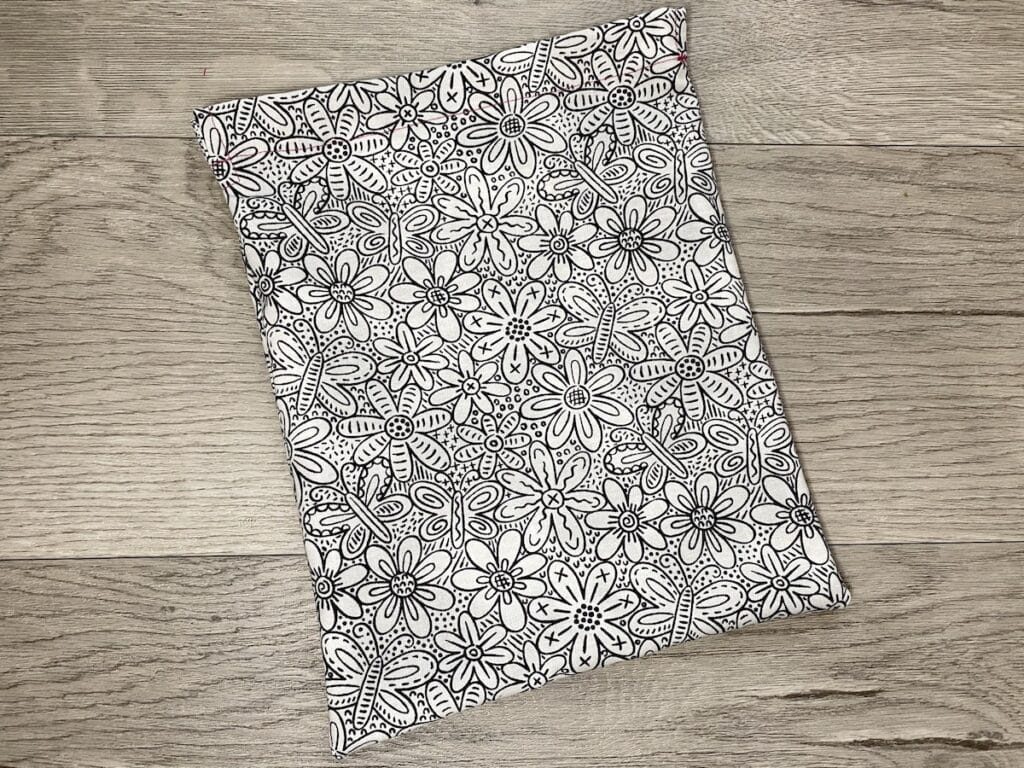 Turn the bag right side out.
Step 14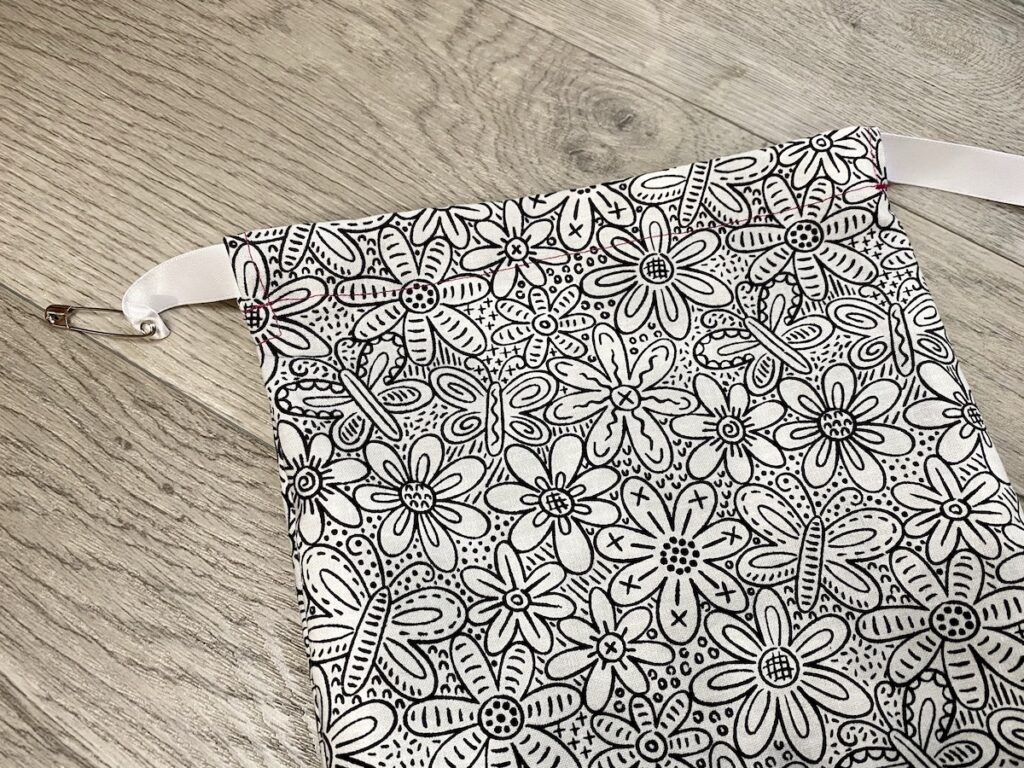 Cut two lengths of ribbon 25" each. Fold one end under ¼" twice. Then insert a safety pin into the folded end. Leading with the safety pin, thread one ribbon through the casing.
Step 15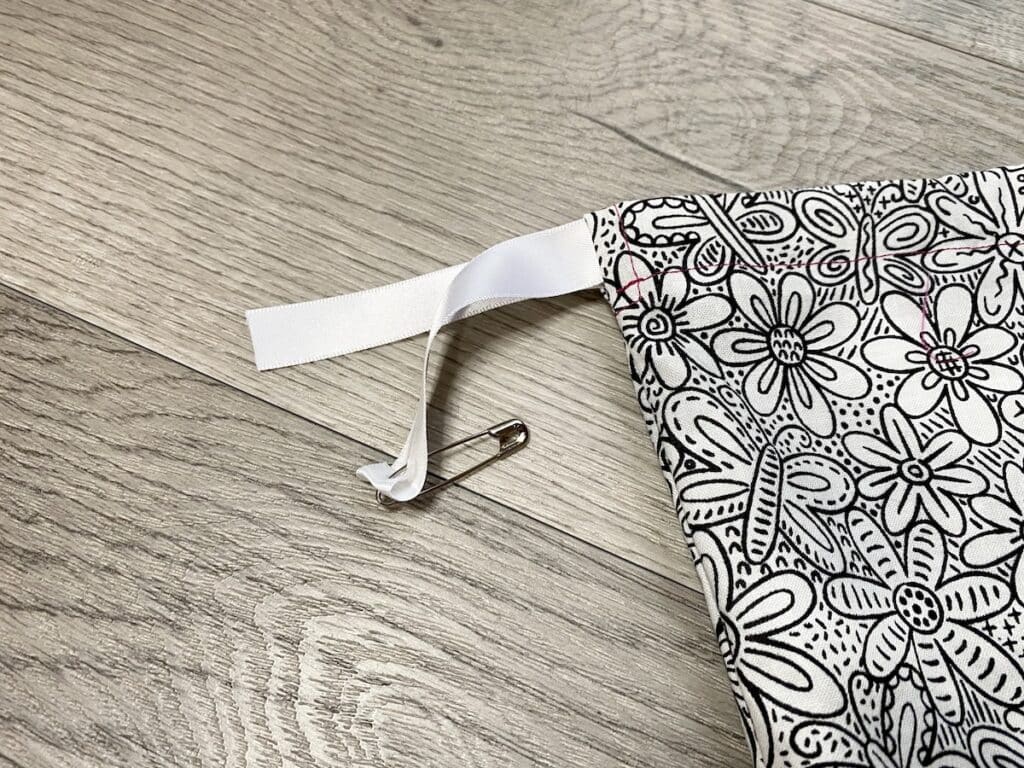 Flip the bag over and continue threading the ribbon through the other side. Both ends of the ribbon should extend out of the casings on the same side.
Step 16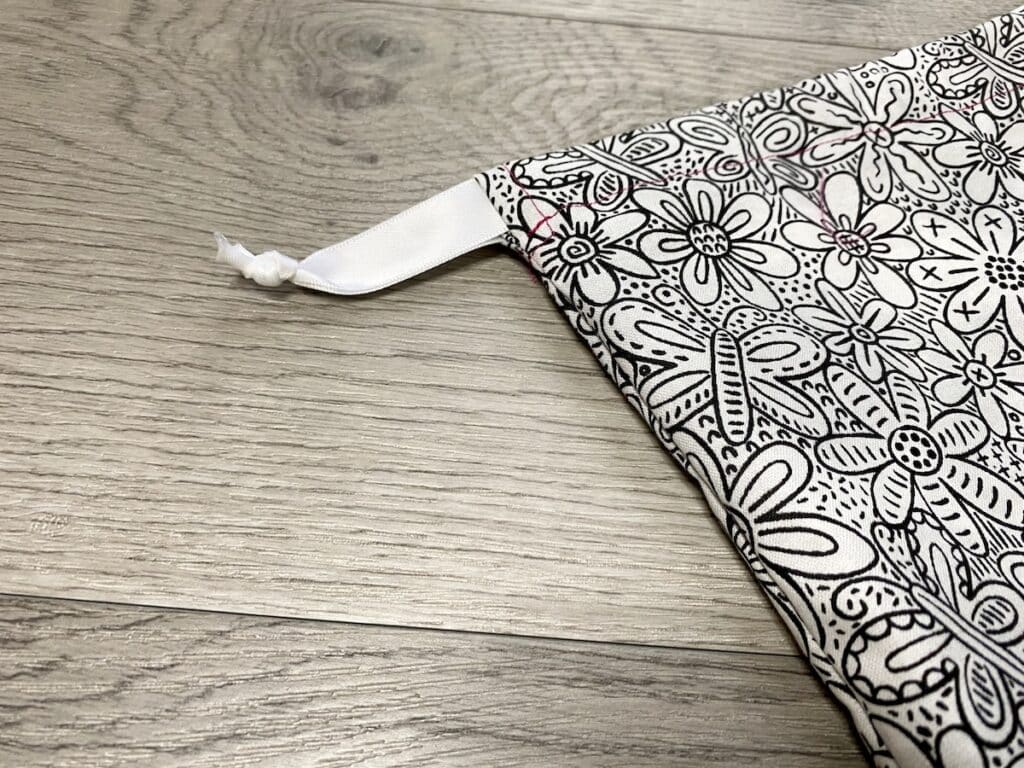 Remove the safety pin. Tie the ribbon ends into a knot. If you wanted, you could sew the ribbon ends together.
Step 17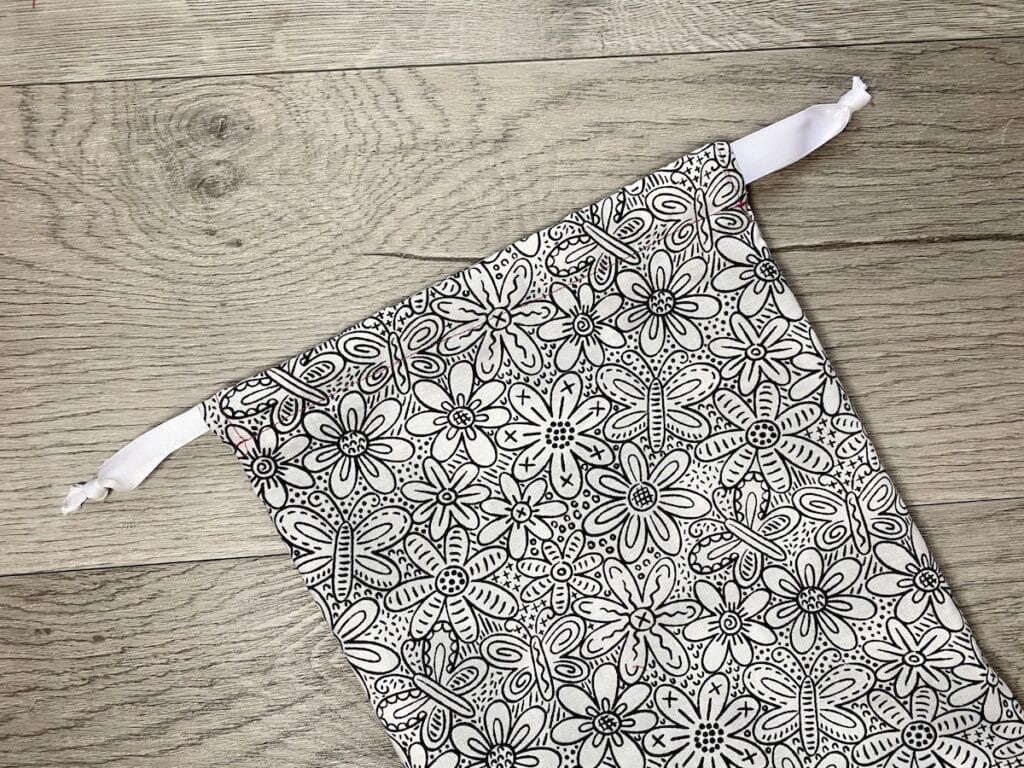 Insert the remaining ribbon by beginning at the opposite side of the knot. Flip and continue threading. Then finish with another knot.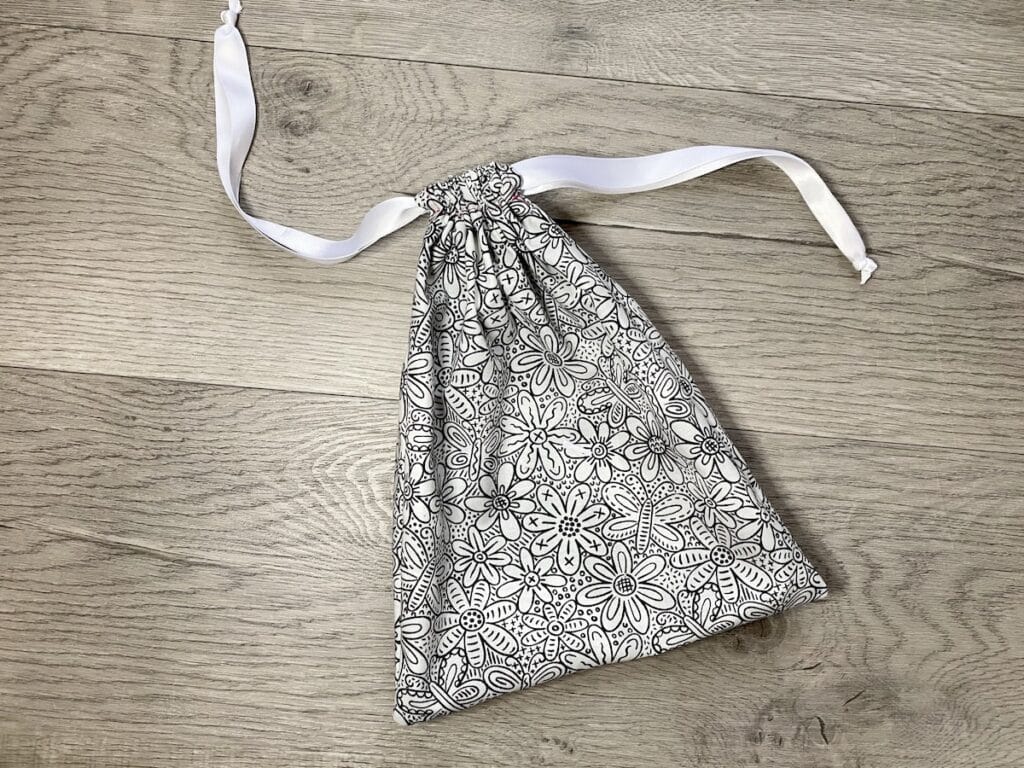 Pull both ribbon knots to cinch the drawstring closed.
You might also like these sewing projects: