These stuffed felt pumpkins are the perfect tiny little treasure to tuck into a small space around your home. Make a bunch of them to add to a basket for Fall decor. Or display on your bookshelves or mantle.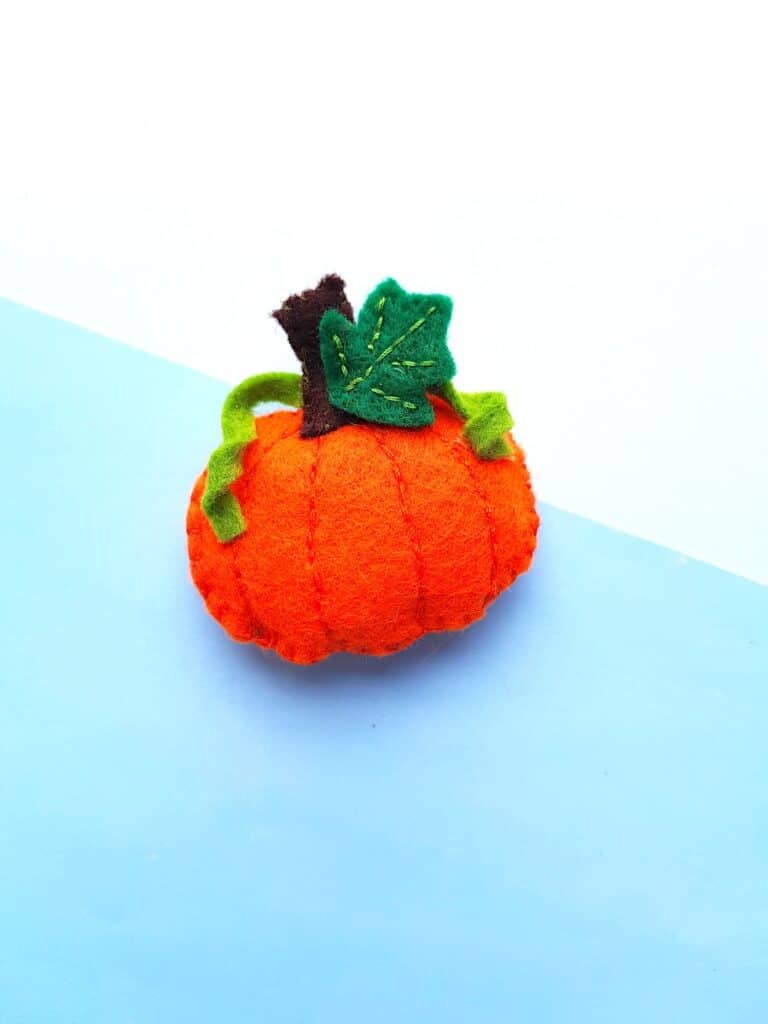 Or, consider making them into magnets for the fridge. They are also great to put at each place setting for Thanksgiving dinner.
Be sure to get your free pumpkin template to make these cute pumpkins. They look great with the ghost, bat and witch patterns that are linked below the instructions.
✅ This is a great deal for getting lots of different colored felt for sewing projects.
DIY Felt Pumpkin
Supplies
Felt Fabric (orange, brown and green)
Needle and thread (orange, brown and green)
Cotton filling or cotton balls
Pencil
Scissors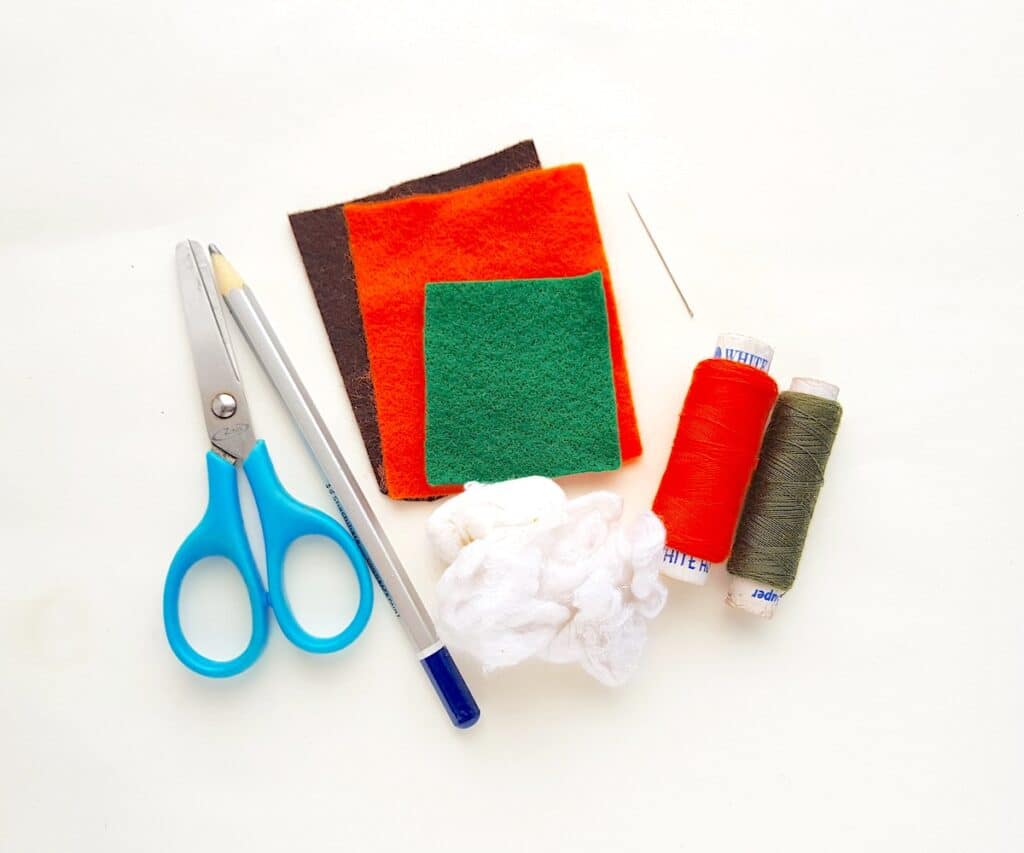 Instructions
Step 1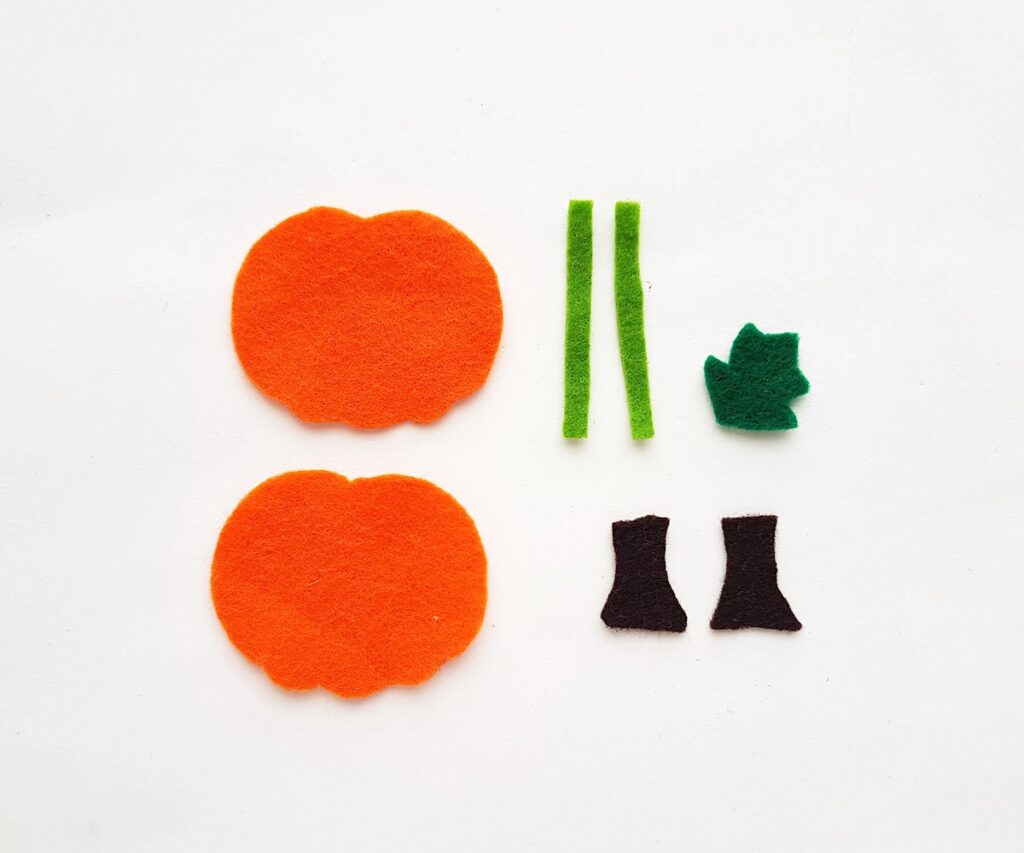 Trace the pumpkin pattern on the orange felt; trace the leaf and strips (vine) on green felt; and trace the stem pattern on brown felt. Cut out the patterns.
Step 2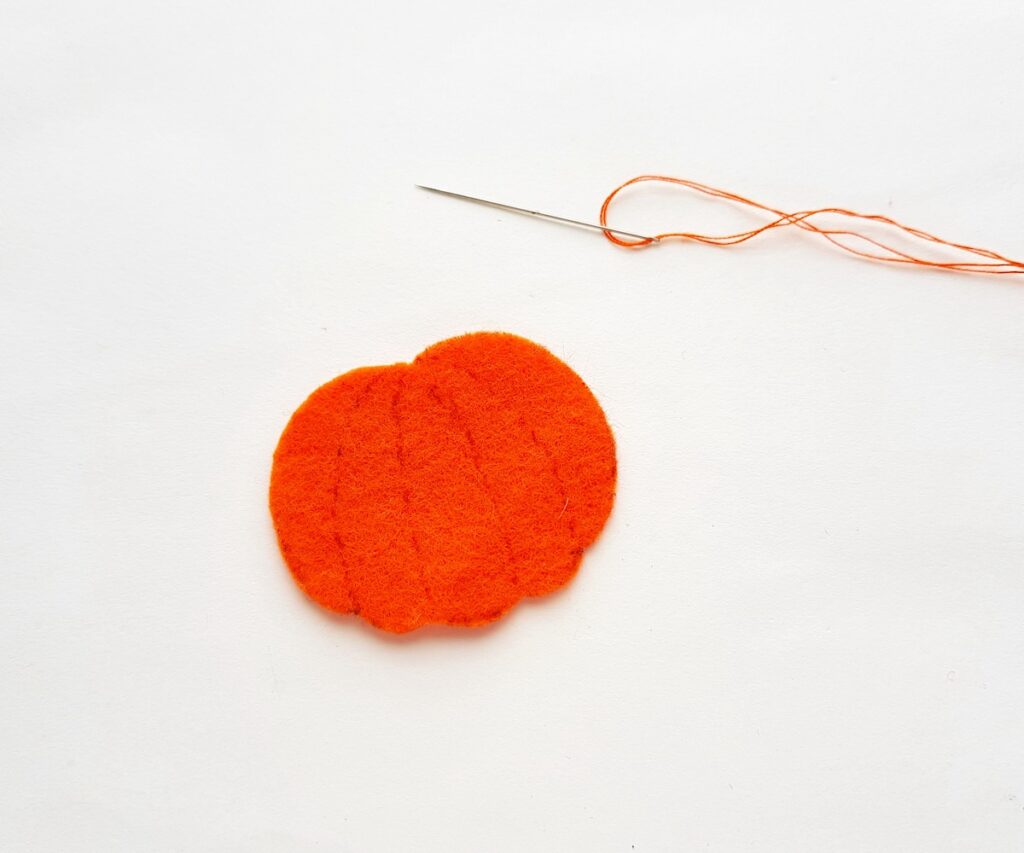 Use a pencil or fabric marker to trace vertical curve lines on a pumpkin cut out.
Step 3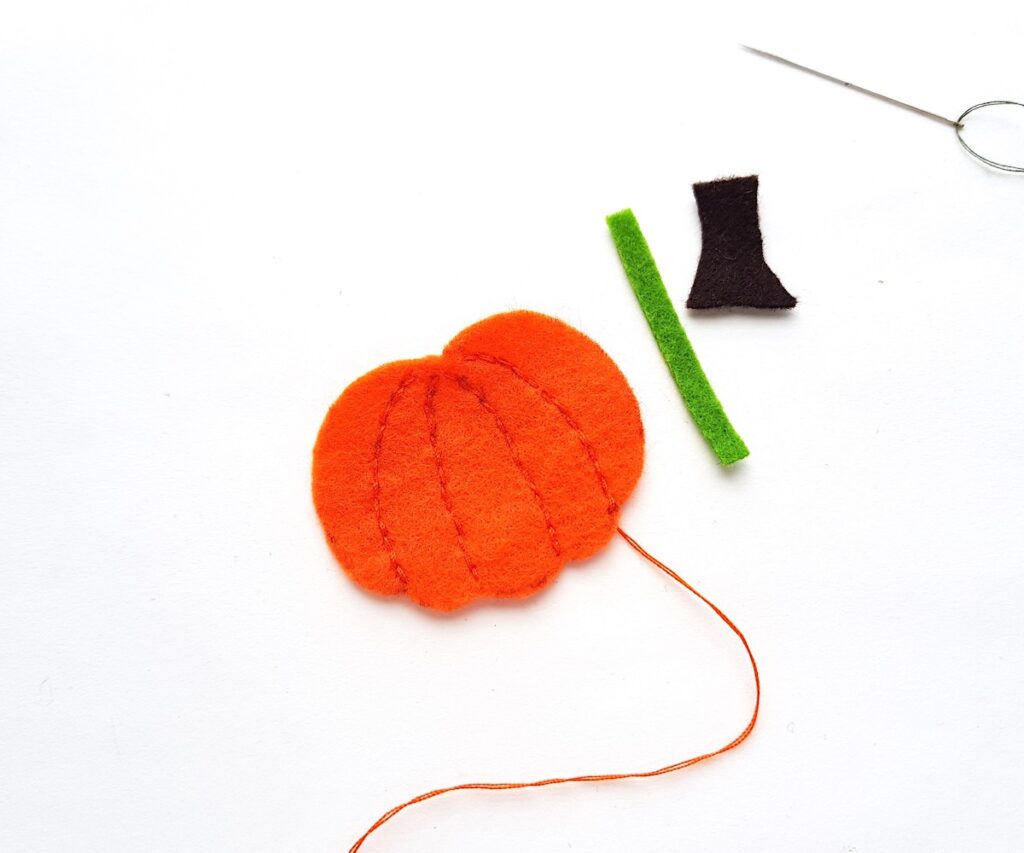 Use orange thread to stitch along the traced lines.
Step 4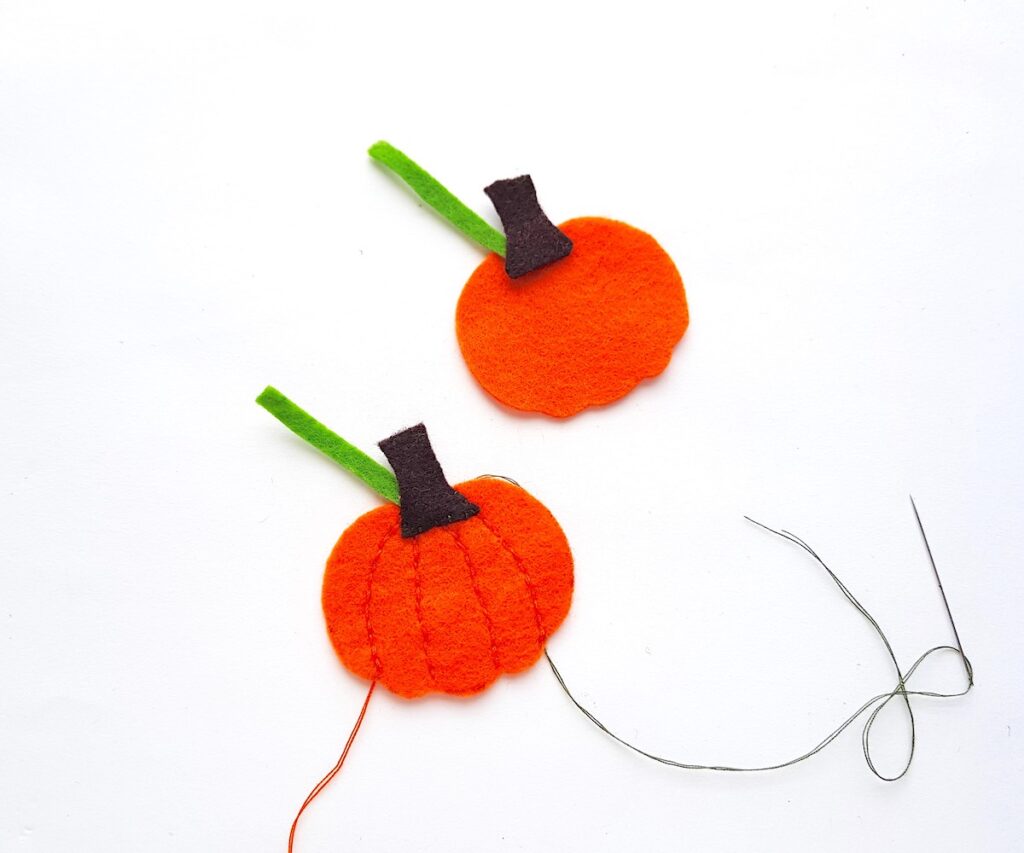 Place a brown stem and a green strip on the top middle part of the pumpkin base you just stitched. Then stitch the stem and strip to the pumpkin with brown thread. Do the same on the other pumpkin cut out, too.
Step 5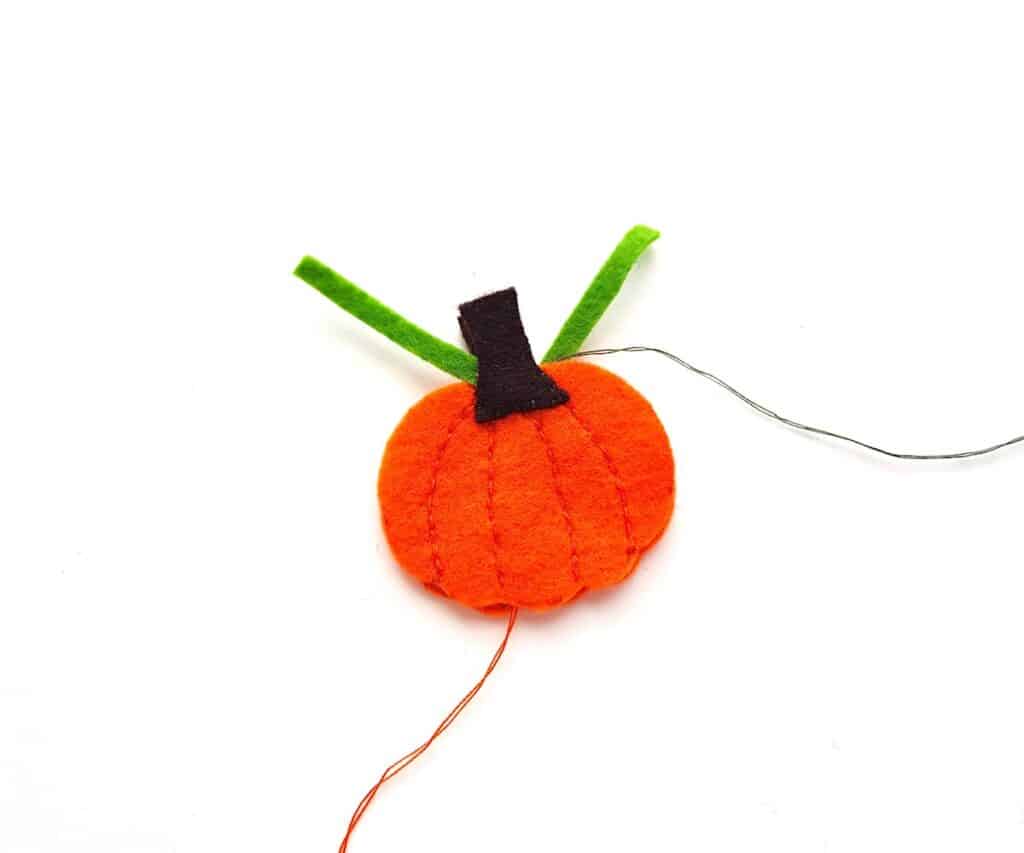 Place the 2 pumpkin cut outs together, matching the stems and pumpkin shapes together. Be sure to keep the stitched side in the front.
Step 6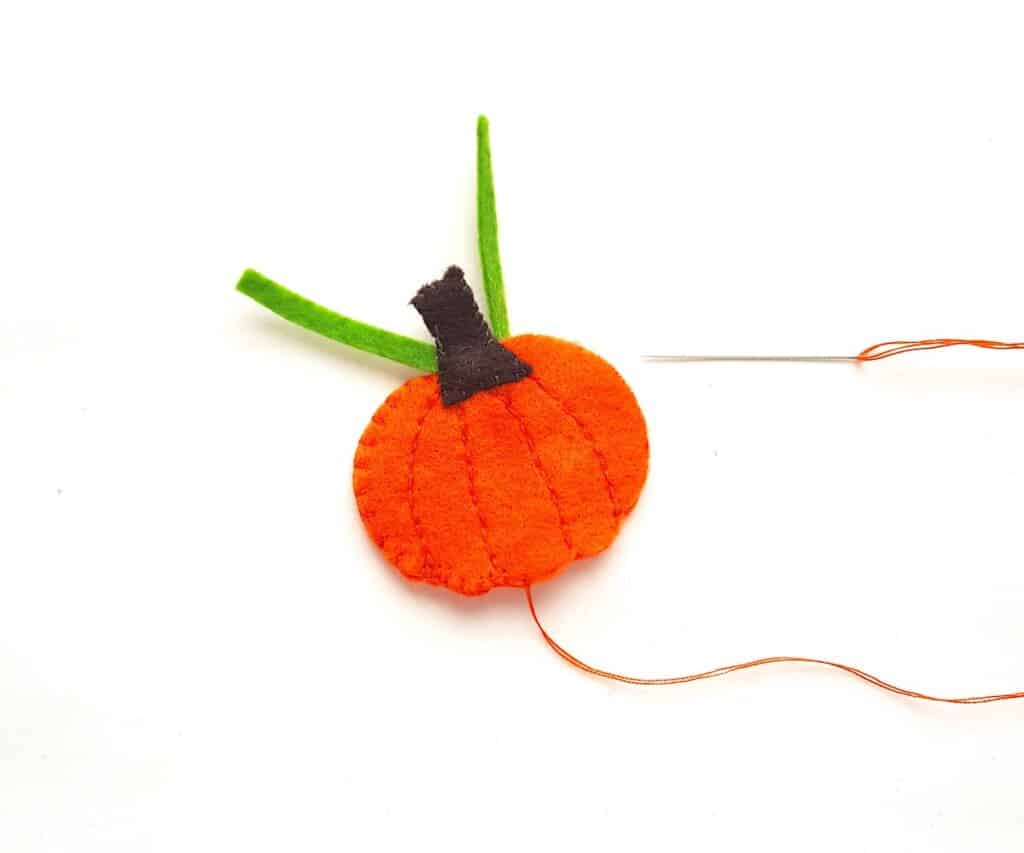 Using a blanket stitch, sew together the edges around the outside of the pumpkin cutouts. Keep a small part open for stuffing.
Step 7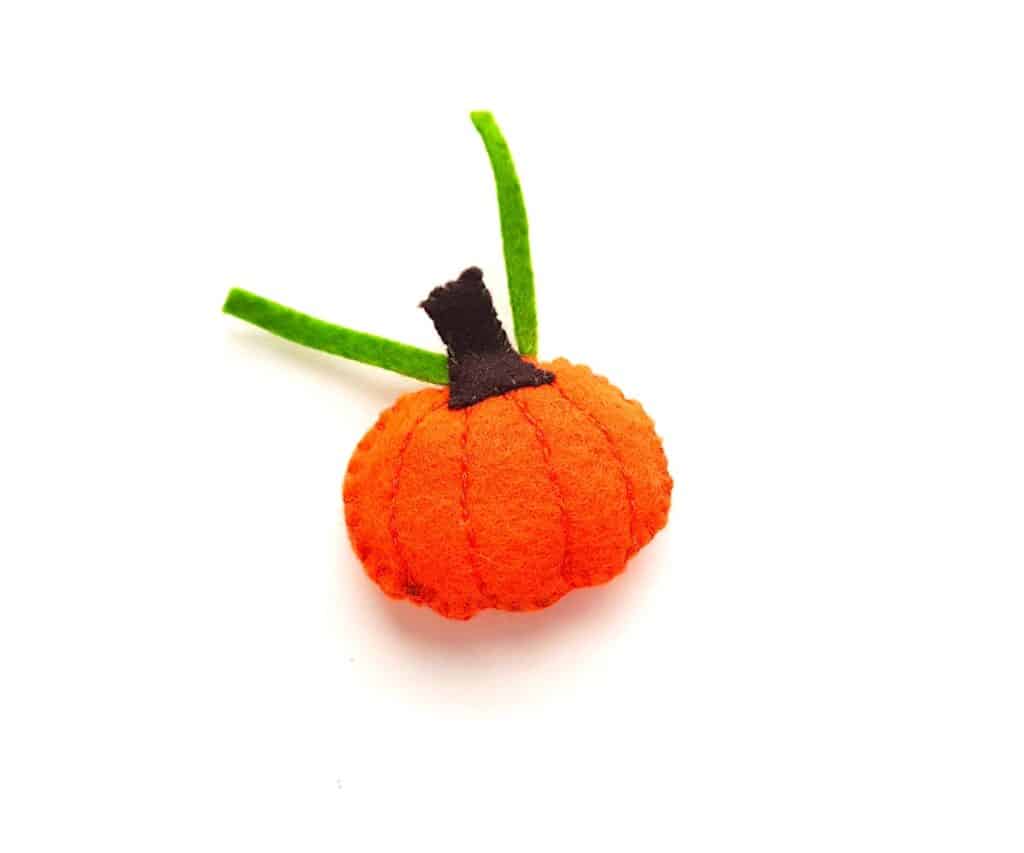 Fill the pumpkin with cotton balls or polyester filling through the small opening. Sew the opening closed once the pumpkin is stuffed.
Step 8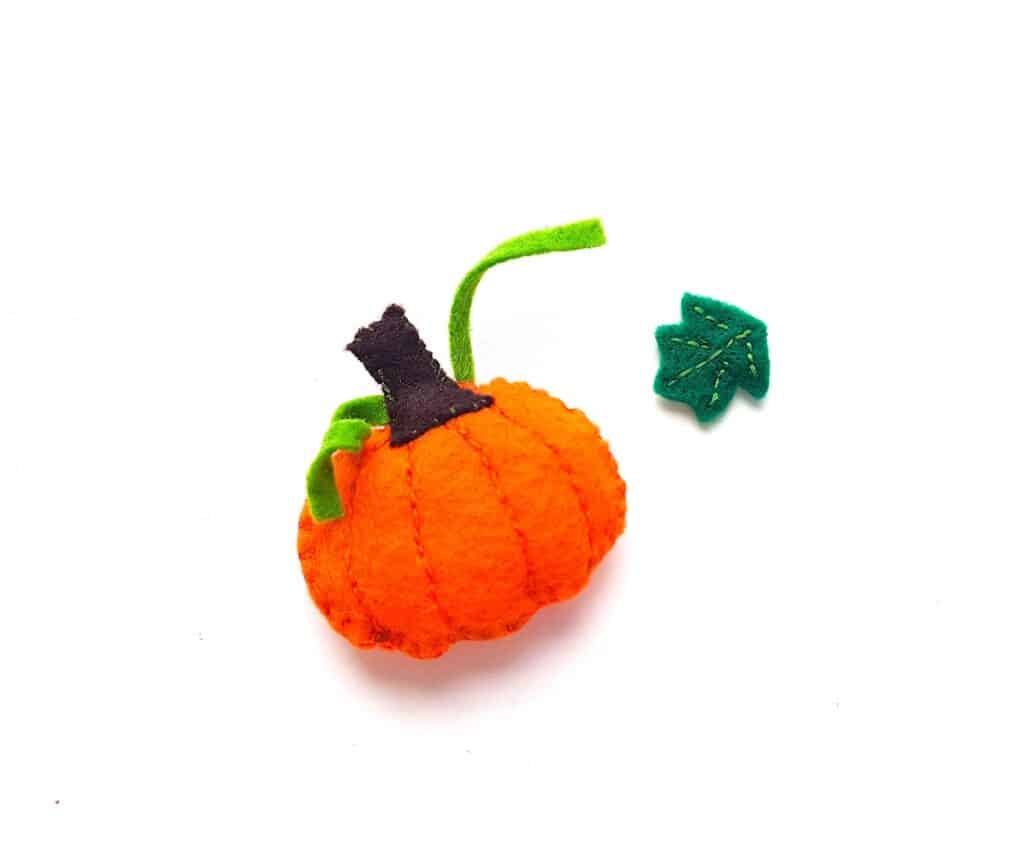 Wrap the felt vine strip around a pen, chopstick, etc. to coil the felt in a spiral. Repeat with the other vine. Then, tack down the vines to the pumpkin with a little bit of green thread if you'd like. Or, you could use a drop of glue to keep them in place.
With the green thread, add some veins to the green leaf cut out with simple stitching.
Step 9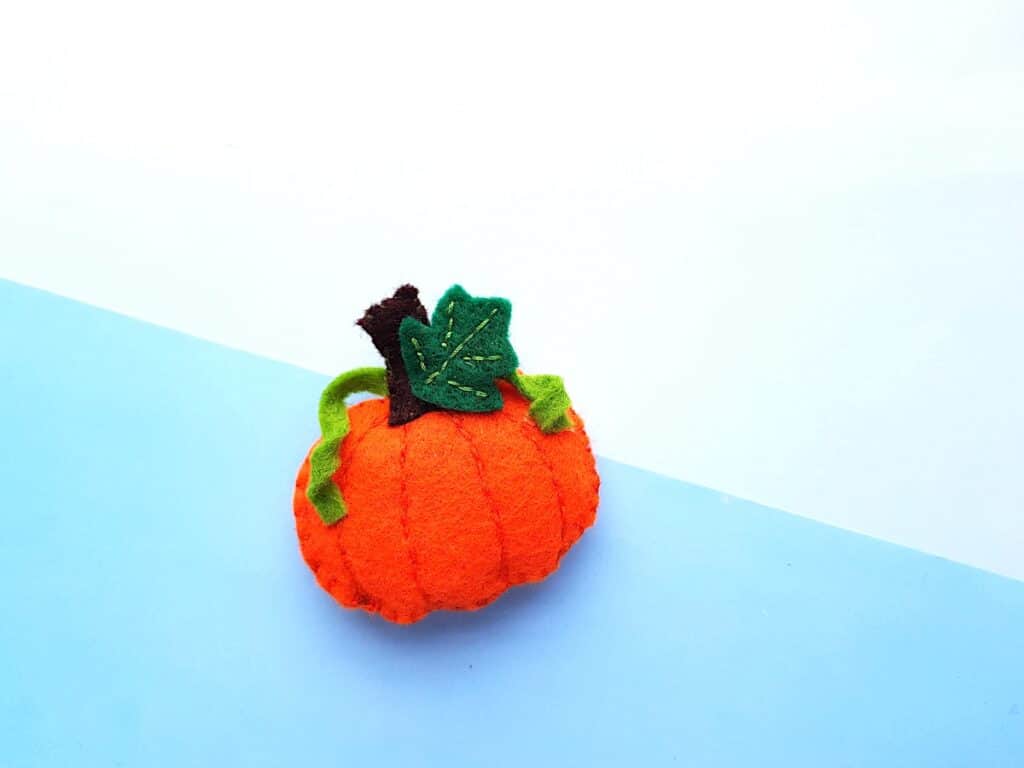 Stitch the leaf near the stem using green thread.
---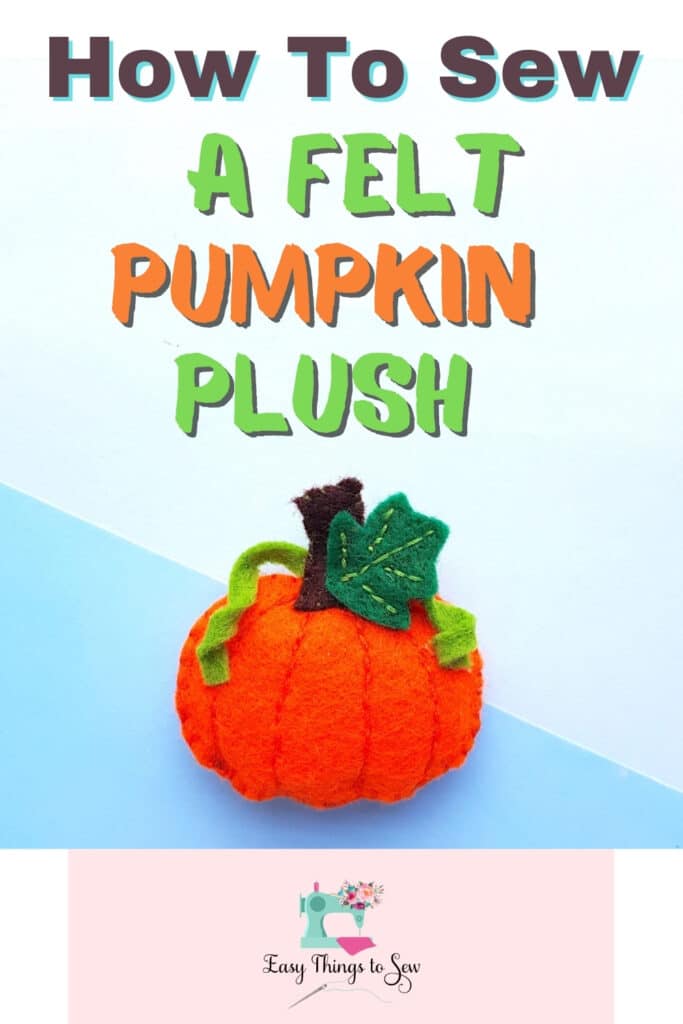 You'll also want to see these Halloween and Fall sewing crafts: