Know a book lover? Or someone who loves to journal? Then you'll love learning how to sew a felt flower elastic book band to give as a perfect gift!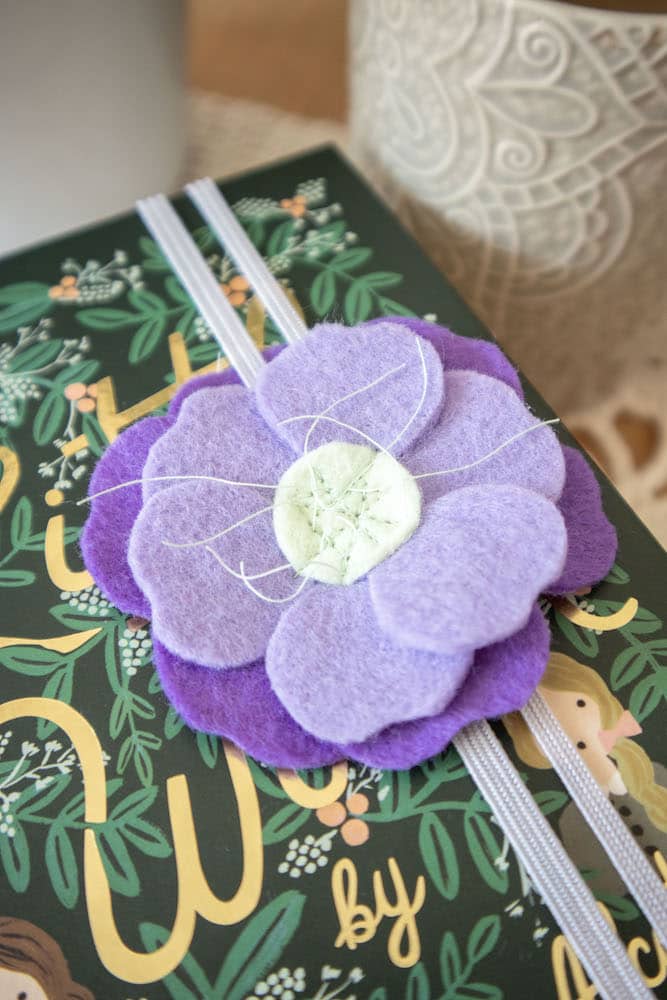 This beautiful felt craft helps to keep the book pages from moving as you are reading or writing. It also looks great wrapped around a favorite book when not reading. Just wrap the elastic around the place where you left off to work as a bookmark.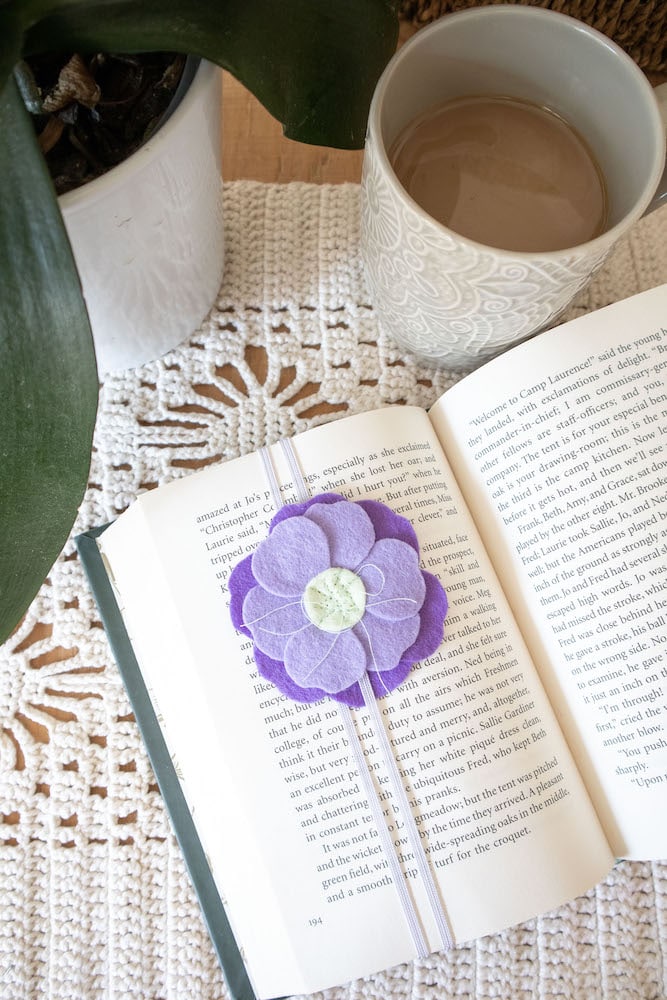 Choose your favorite coordinating colors to create a handmade craft that they'll love and treasure.
You might also want to see our pen pocket for a planner, which is a similar concept only it is functional because it holds something to write or sketch with.
How to Sew a Felt Flower Book Band
Supplies:
Felt sheets in 3 coordinating colors (We used Lilac, Lavender and Laurel from Benzie Designs)
Sewing machine with matching thread color
Fabric scissors
Measuring tape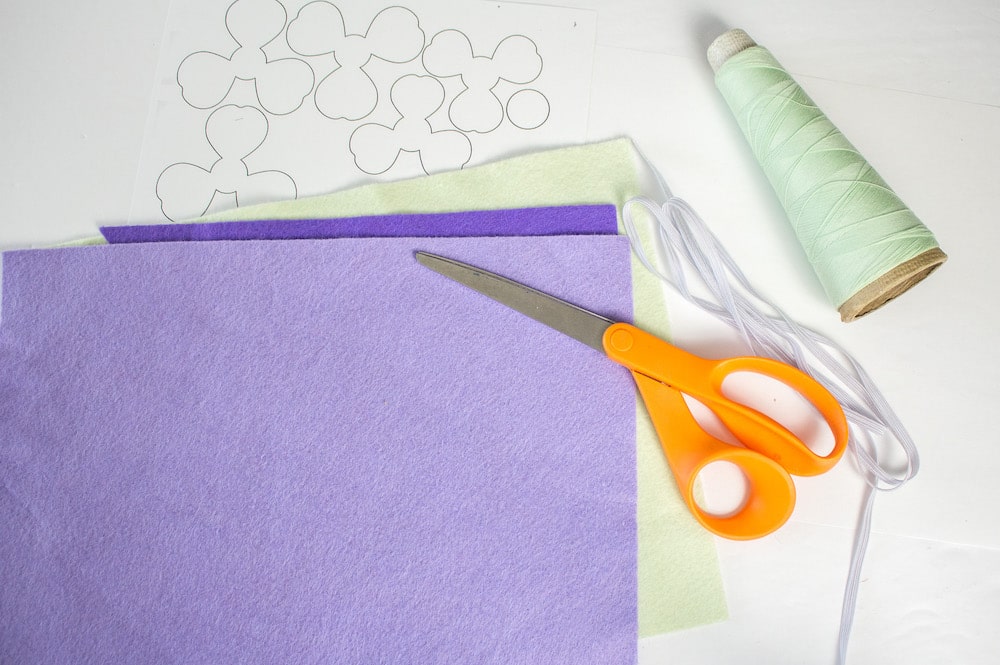 Instructions
Step 1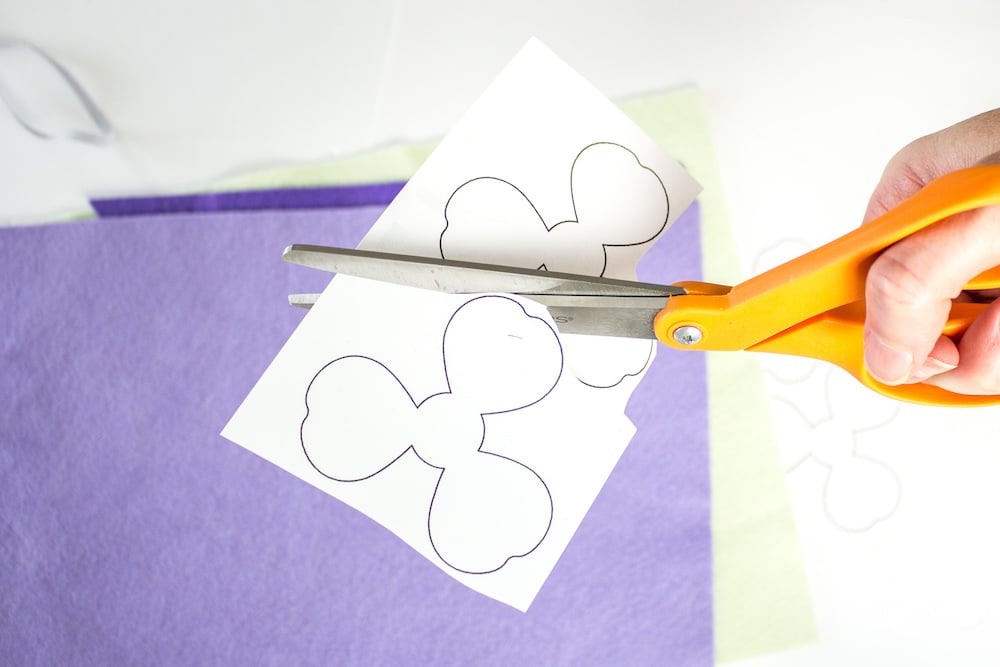 Print off the flower pattern on an 8.5×11 sheet of paper. Each sheet consists of pattern pieces for making two felt flowers. Cut out the patterns.
Step 2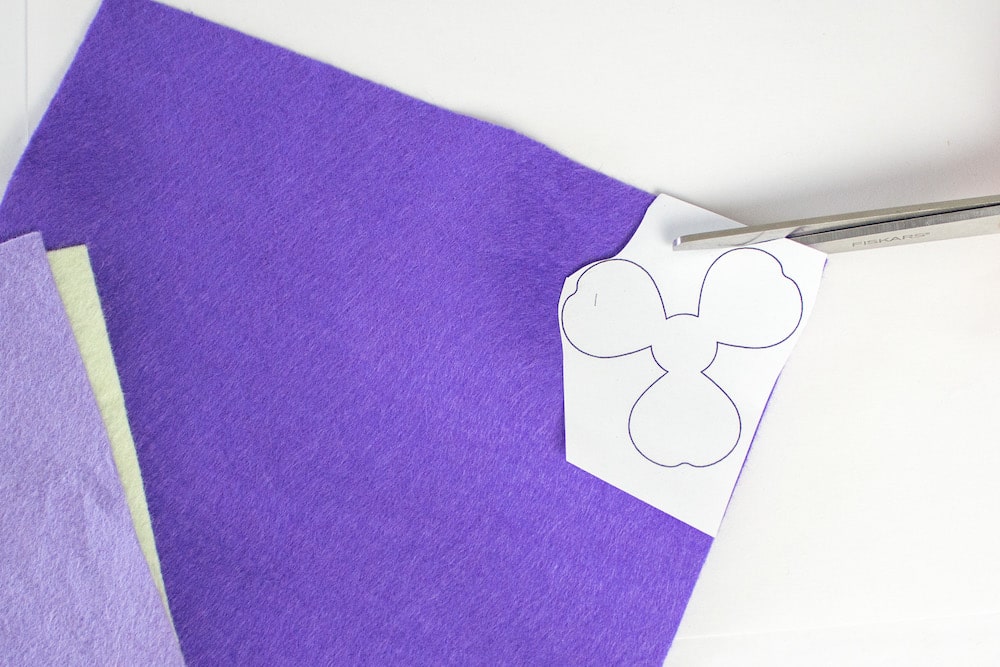 Working on one flower at a time, cut around each of the pattern pieces on the felt. Use a pin to keep the pattern attached to the felt if needed.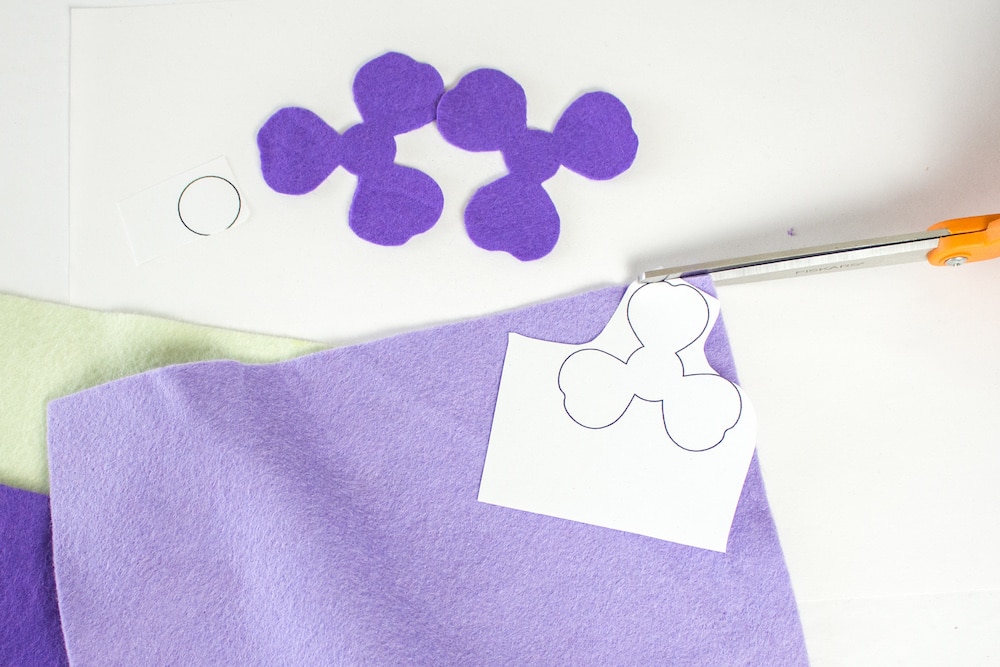 Step 3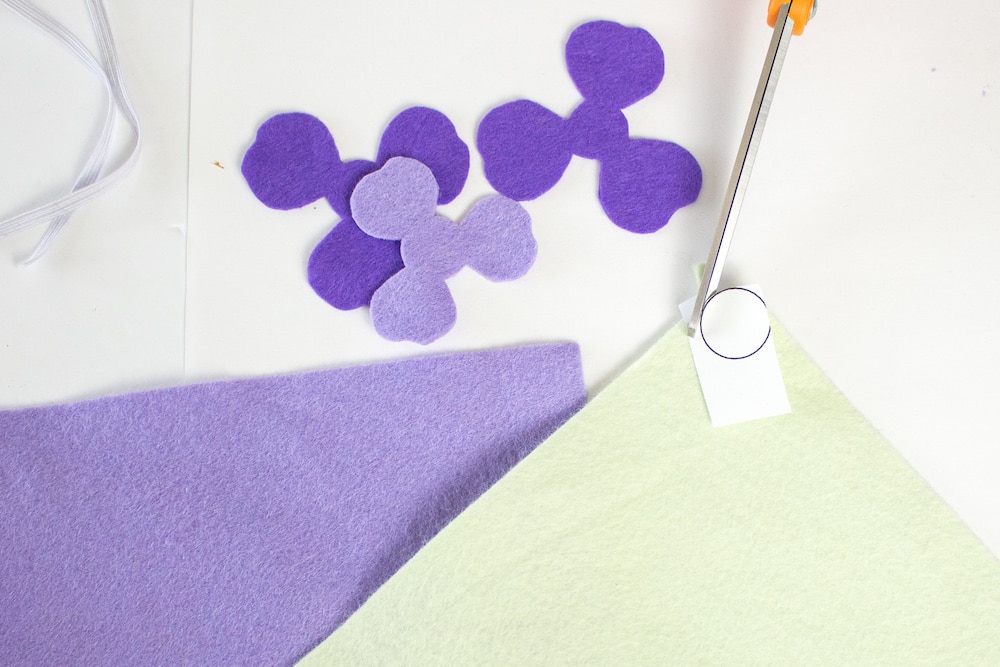 Cut out the circles on a coordinating felt fabric.
Step 4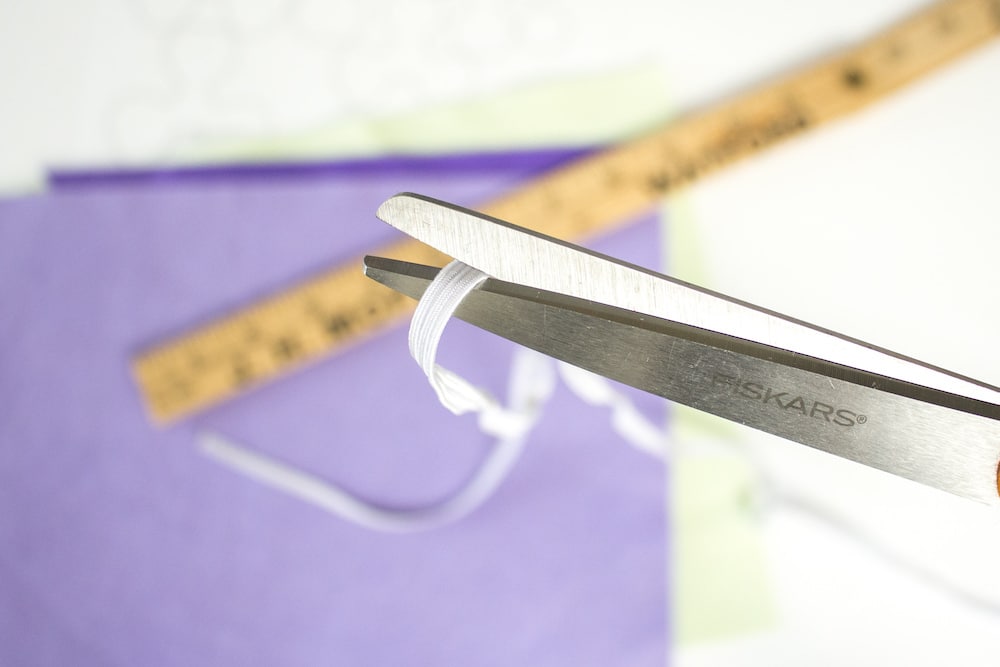 Cut a piece of elastic 18" long.
Step 5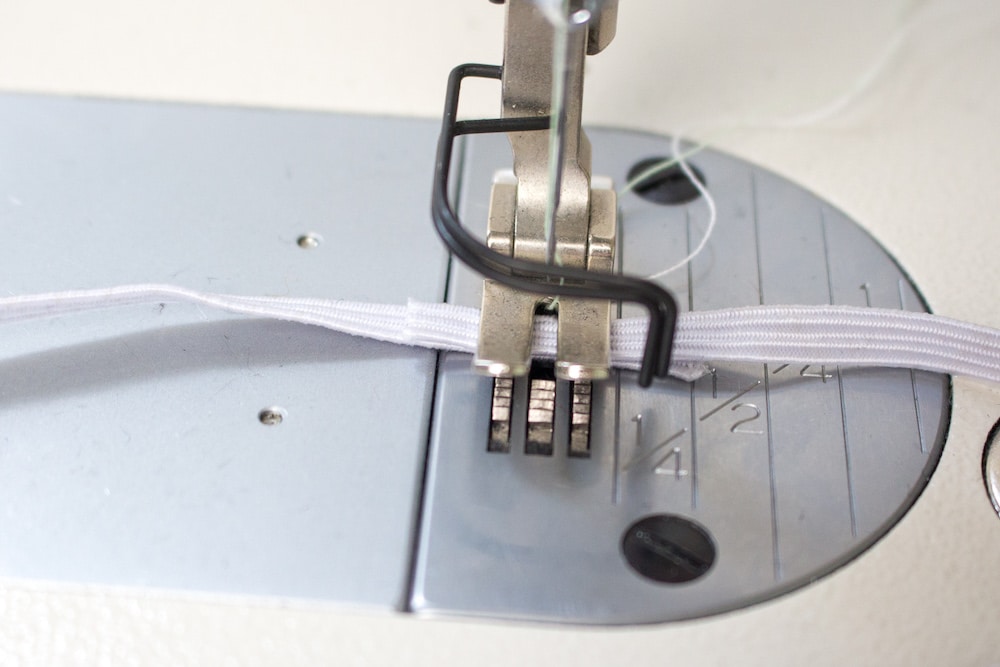 Overlap the ends of the elastic and stitch the ends together to form a large loop. Avoid twisting the elastic.
Step 6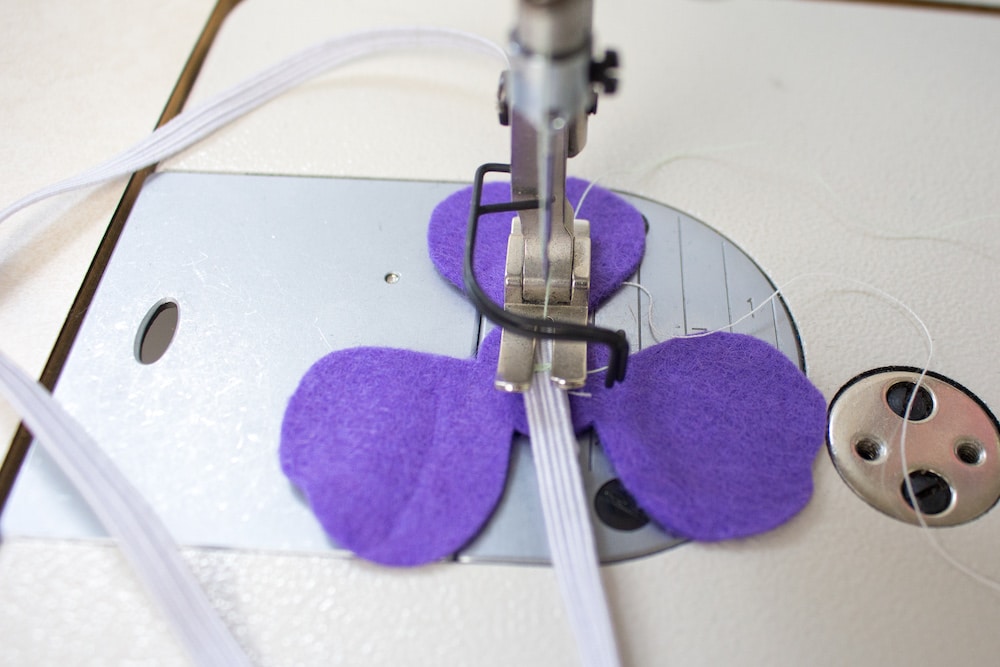 Place the joined elastic ends on top of the largest felt petal piece and stitch them together.
Step 7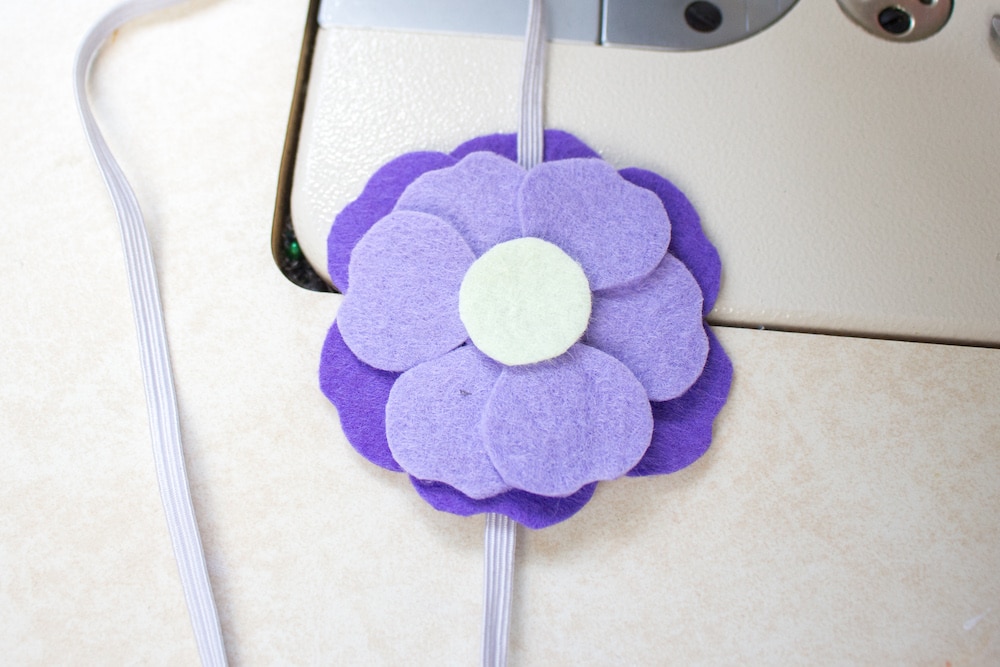 Stack the remaining felt petal pieces so that the largest with the elastic sewn on top of it is on the bottom. Rotate the direction for each layer of the felt so that the petals are displayed. Place the circle piece in the center.
Step 8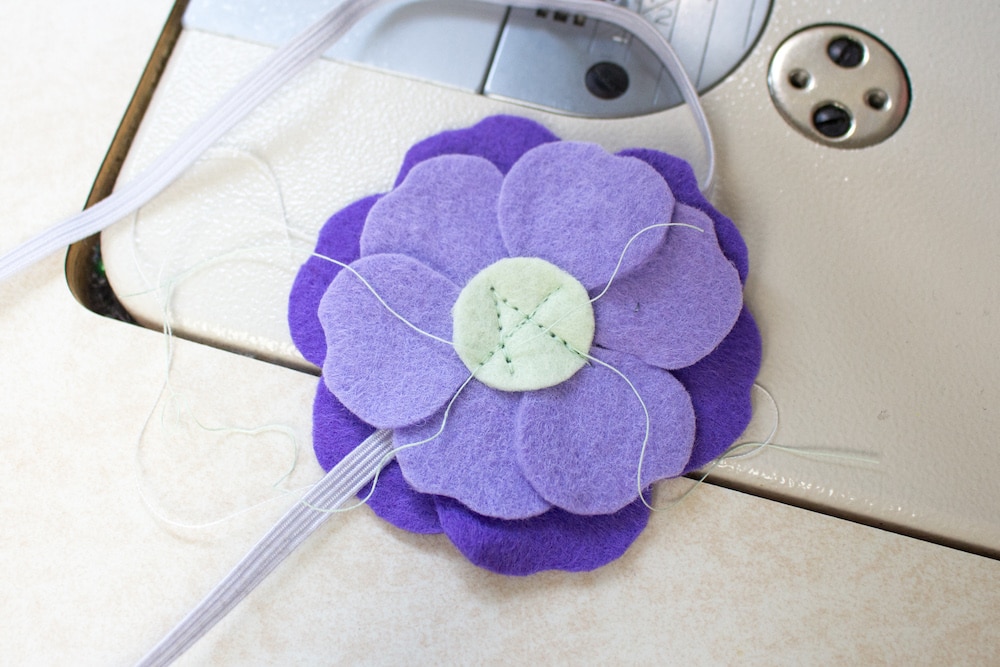 Holding the felt flower petals in place, sew straight stitch lines across the circle. When pulling out the fabric from under the needle, leave the thread long before cutting. Continue sewing random vertical stitches across the circle leaving long unclipped threads attached.
Step 9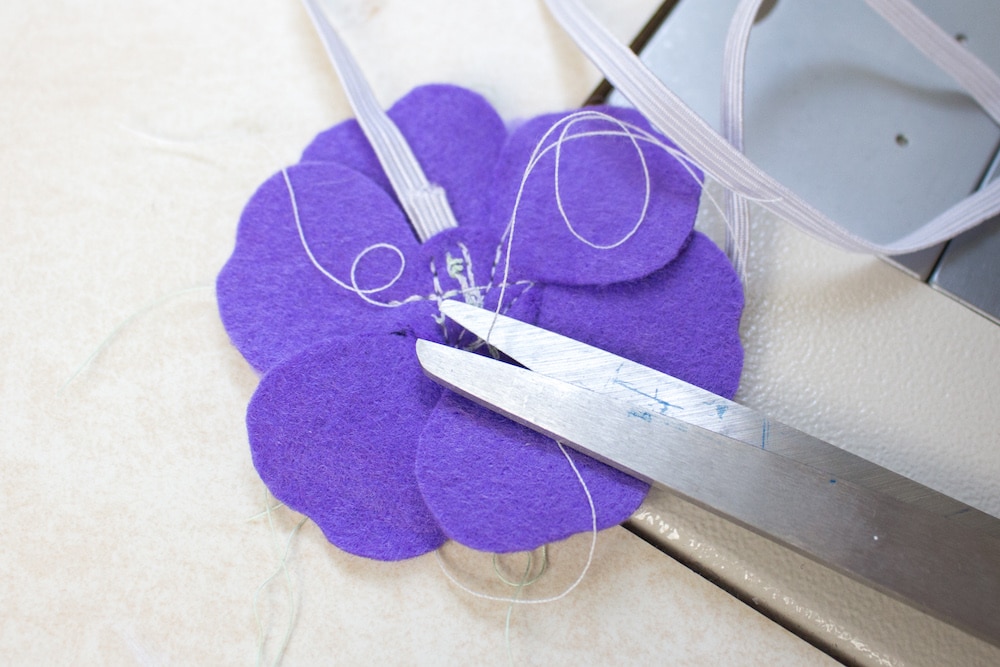 Clip the threads on the underside of the flower. Trim the top long threads so they are about 1" long.
Step 10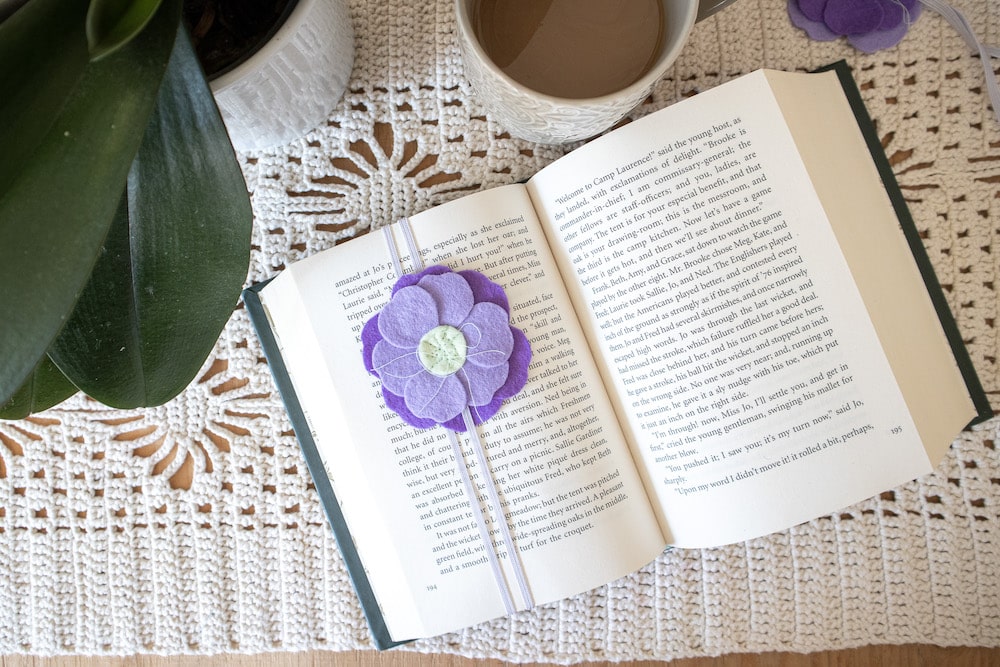 Now you're ready to wrap the elastic around a book page to hold your place. (We wrapped the elastic band twice around the book page.) The book band works especially well on a journal when you're writing, or if you're reading a book in bed.
You might also like to make this easy fabric bookmark.