These hand-stitched satin flowers are perfect embellishments for clothing, hair accessories and pillows. Our easy step-by-step tutorial with photos shows you how to sew satin flowers with a free pattern.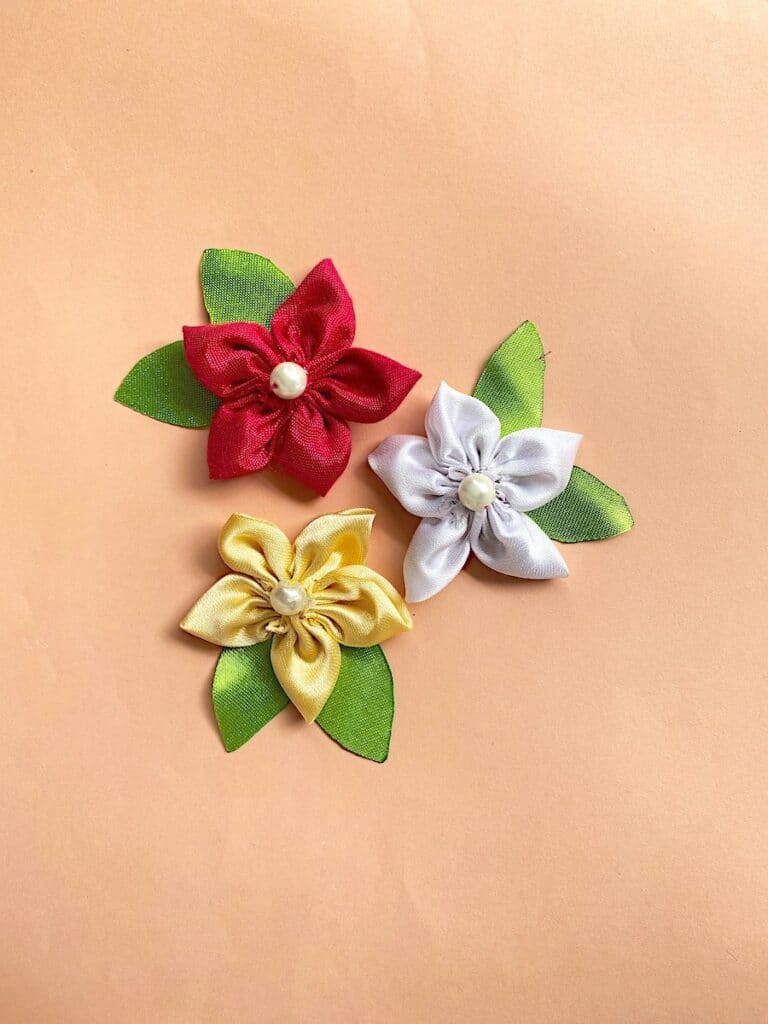 These small fabric flowers can be used as embellishments for a variety of items, including:
Hair Ties
Barettes
Pins
Brooches
Clothing (jean jackets, sweaters, t-shirts)
Shoes
Pillows
Our free pattern template comes in three sizes. Each size is sewn with the same process.
How to Sew Satin Flowers
Supplies
Satin fabrics
Matching Threads
Beads (with a hole in the center unless you will be gluing them)
Scissors
Needle
Hot Glue Gun or Craft Glue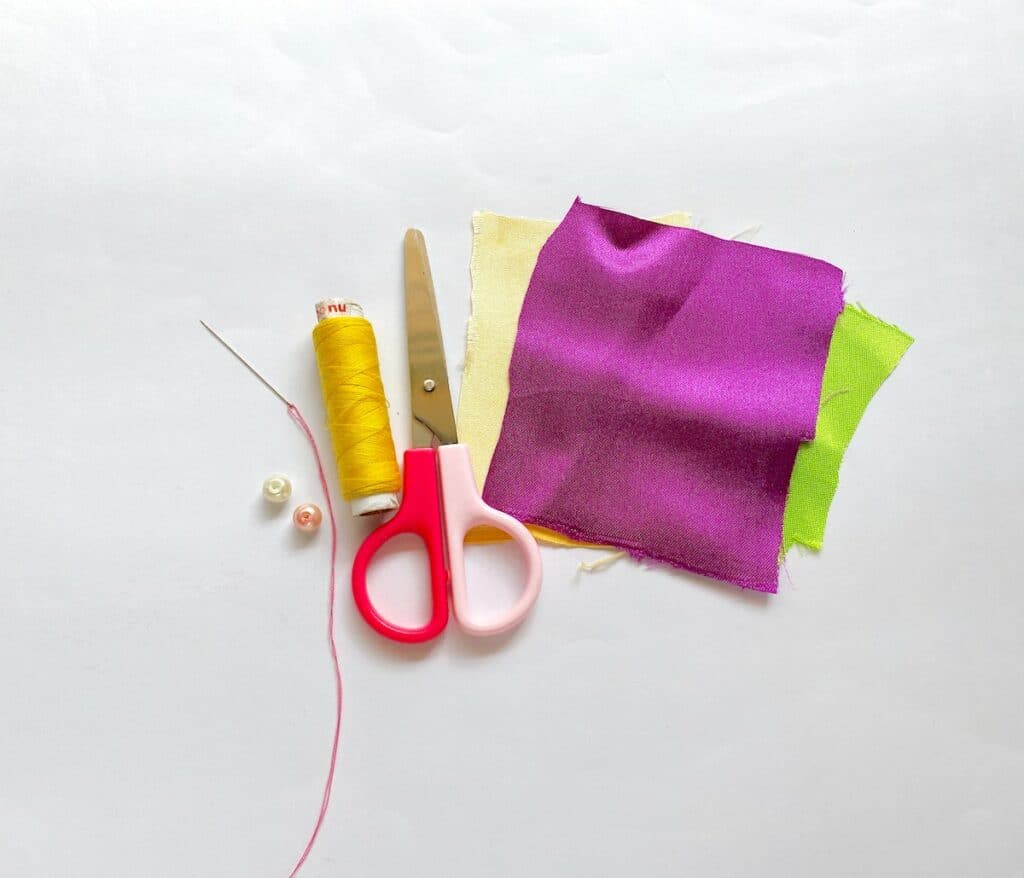 Instructions
Step 1
Download, print and cut out the free flower pattern.
Use the patterns on the template to cut out circular pieces from the fabric. Cut all of the circles from one piece of fabric for each flower.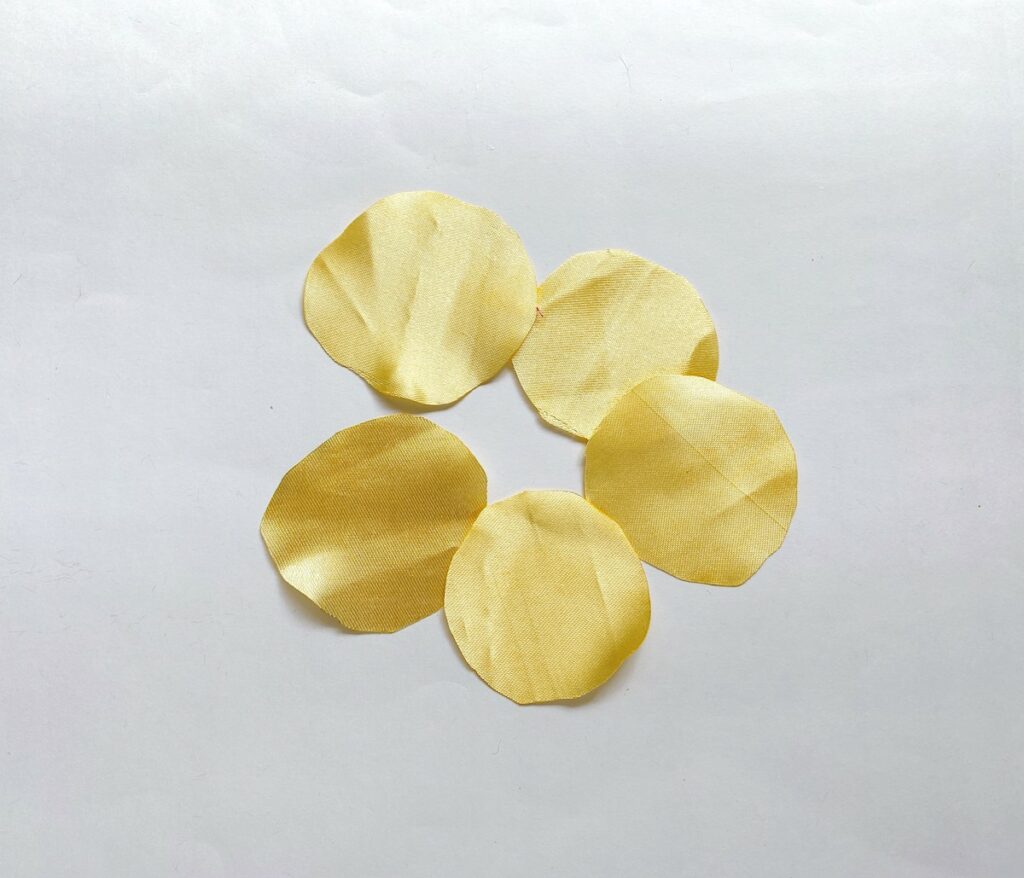 Step 2
Thread the needle with a thread that matches the same color of your fabric. Be sure to cut a long piece of thread, at least two feet long.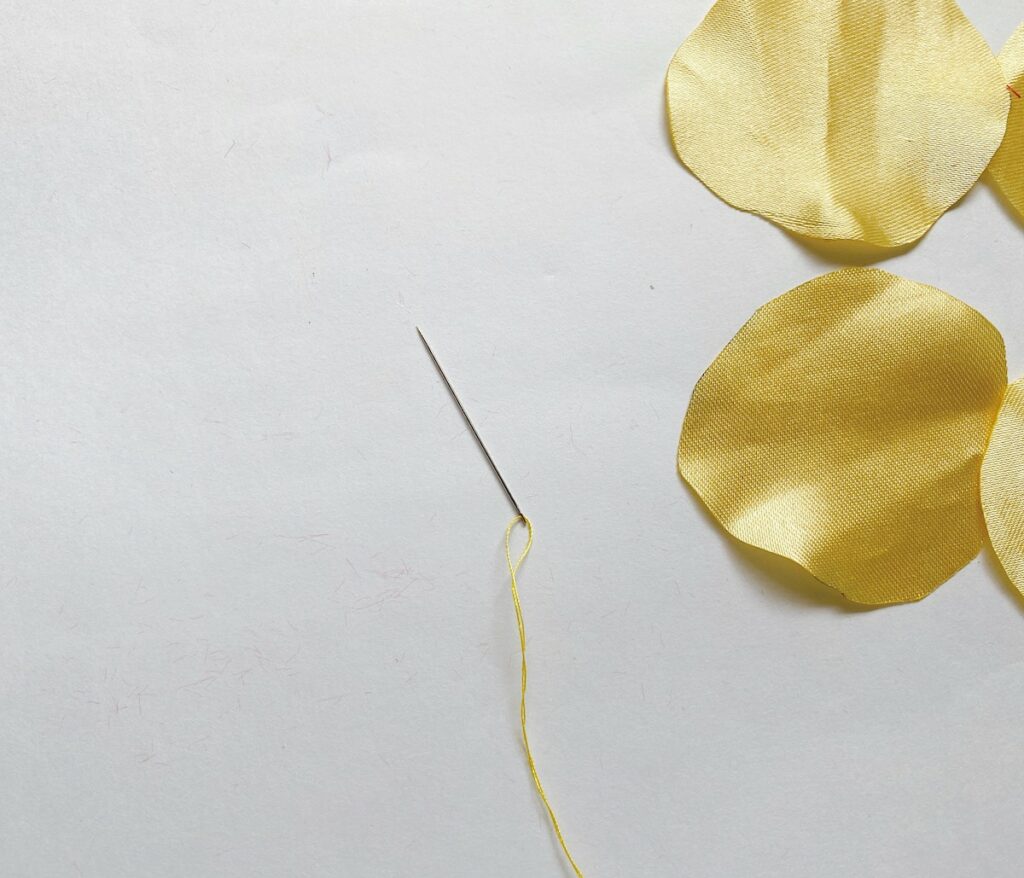 Step 3
Fold a fabric circle in half and then fold that half circle in half again.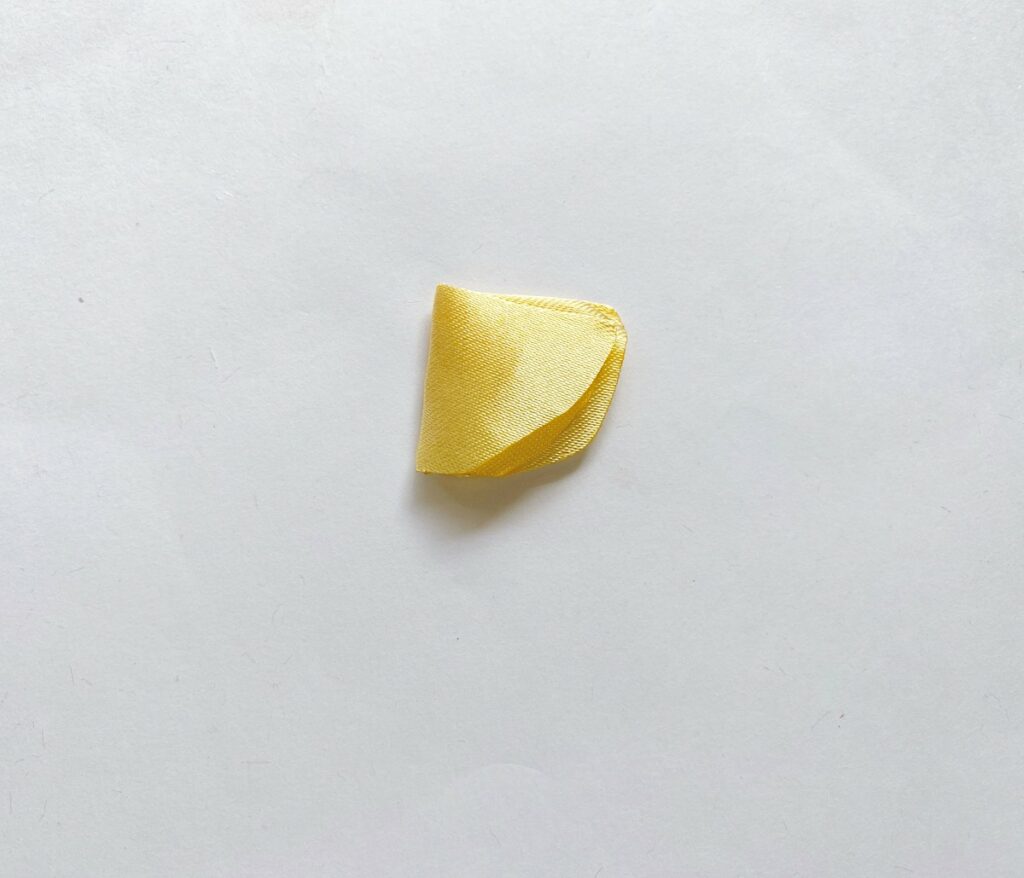 Step 4
Insert the needle and thread and make a knot on the edge to secure the stitching.
Then, using the needle, make some large running stitches along the curved open end of the folded piece. Stitch through all layers of the fabric.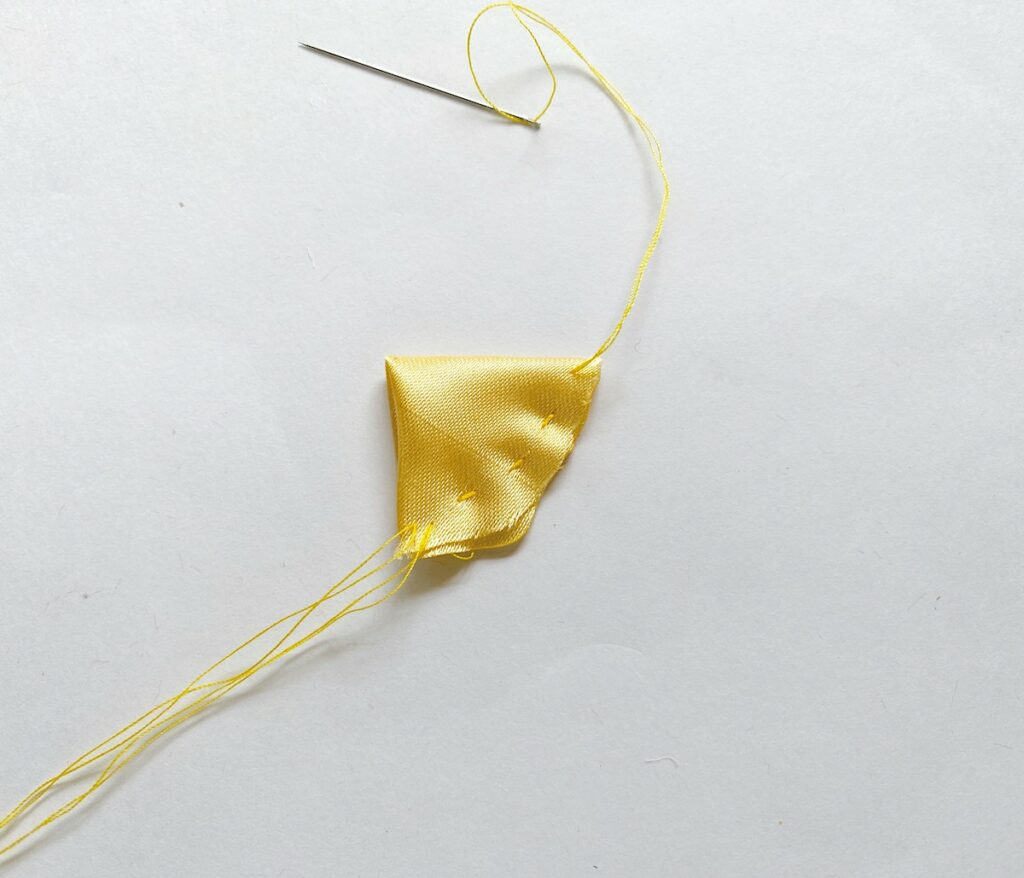 Do not cut your thread.
Step 5
Continue this pattern with the other fabric circles that you have folded in half and then half again. You will use the same piece of thread to do the running stitch along the outer edge, keeping all of the pieces together on one strand of thread.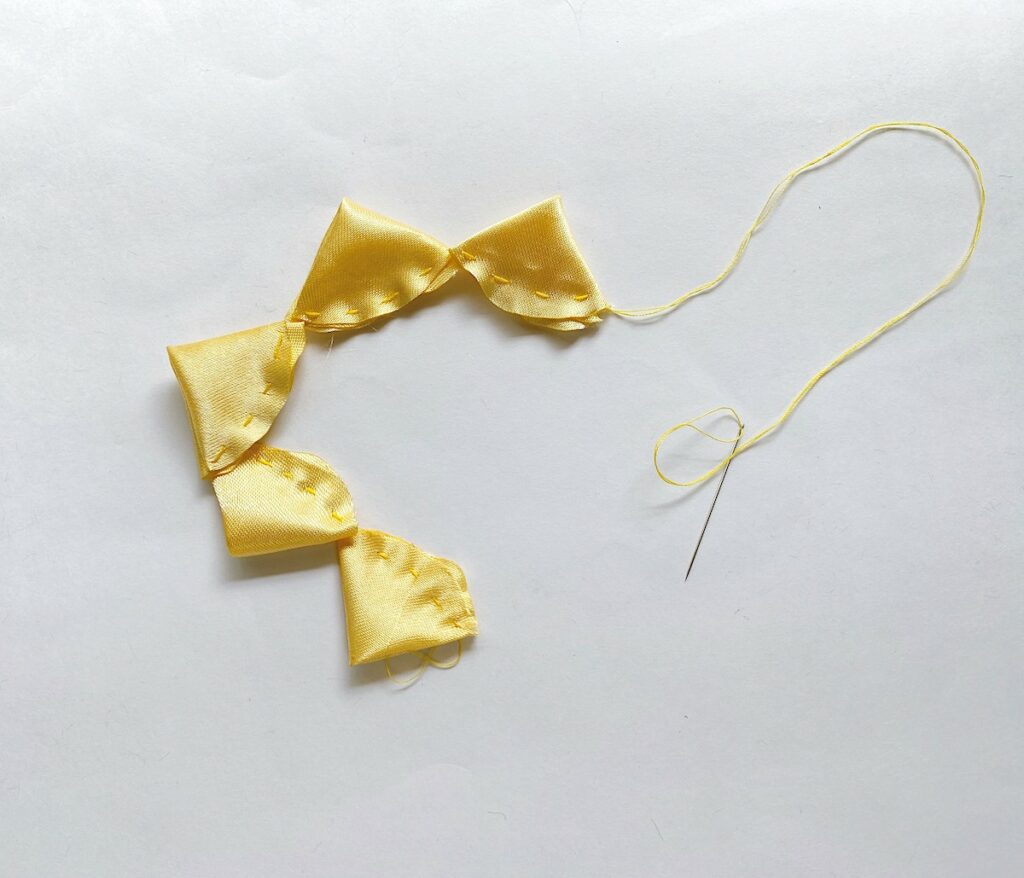 Step 6
Once all of the petal patterns have been sewn onto the thread, gently pull the thread and gather the pieces tighter. Push the petal pieces together if necessary to arrange the petals in a pretty pattern.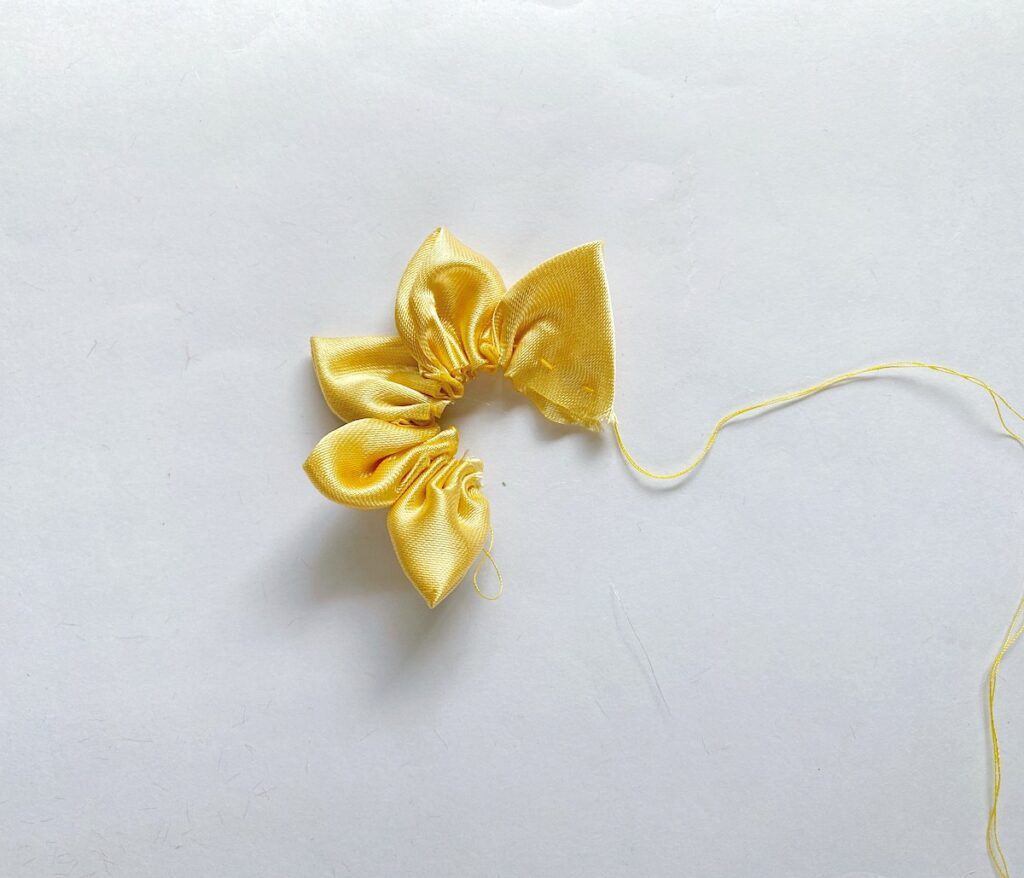 Step 7
Sew the first and last petal tightly together at the base of the petals.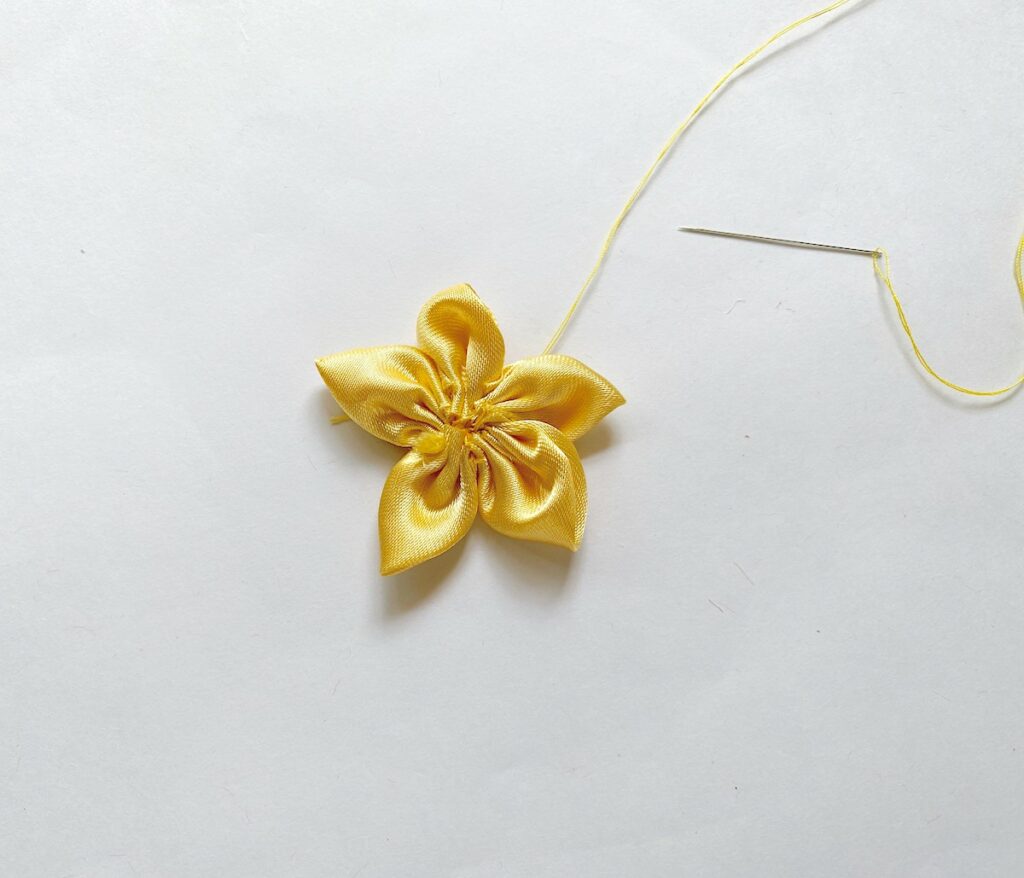 Do not cut off the thread yet if you will be sewing on a bead.
Step 8
Sew a bead on the middle of the flower using the same thread.
Then knot the thread in the back of the flower and cut off the excess.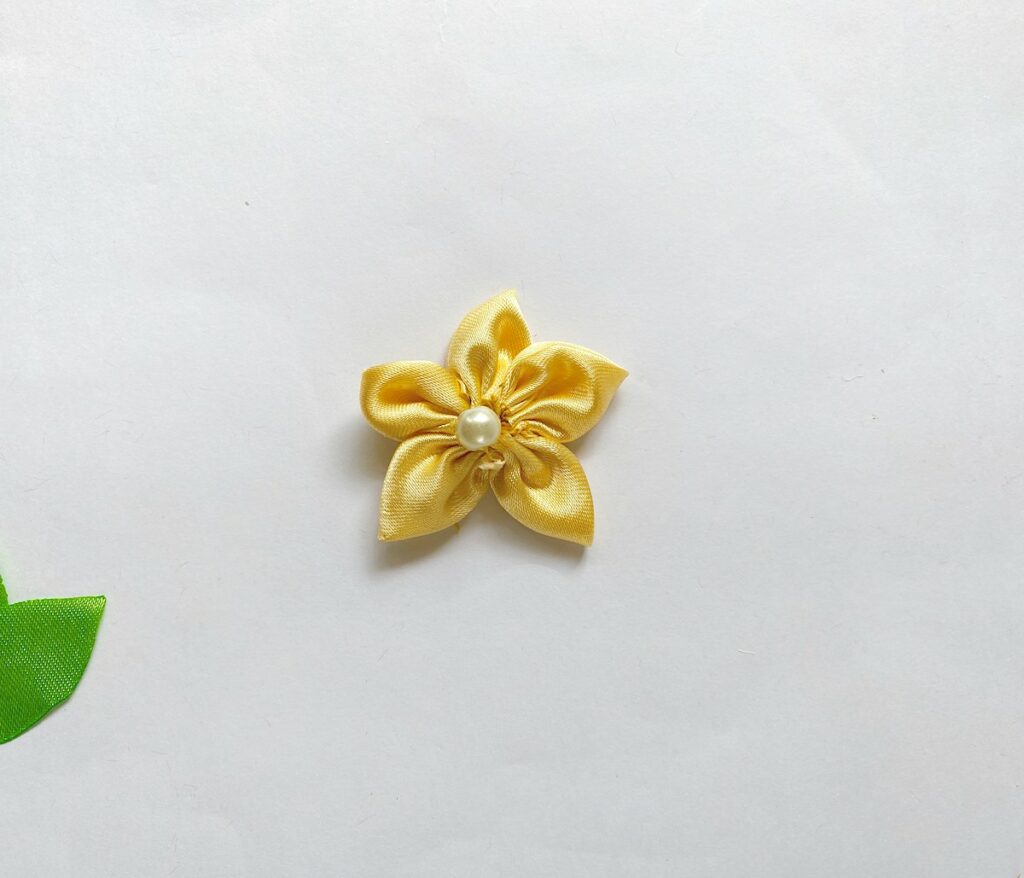 If you would prefer to glue a bead in the center, you can skip this step.
Step 9
Cut out the leaves from the template and trace on green satin fabric. Cut out two leaves for each flower.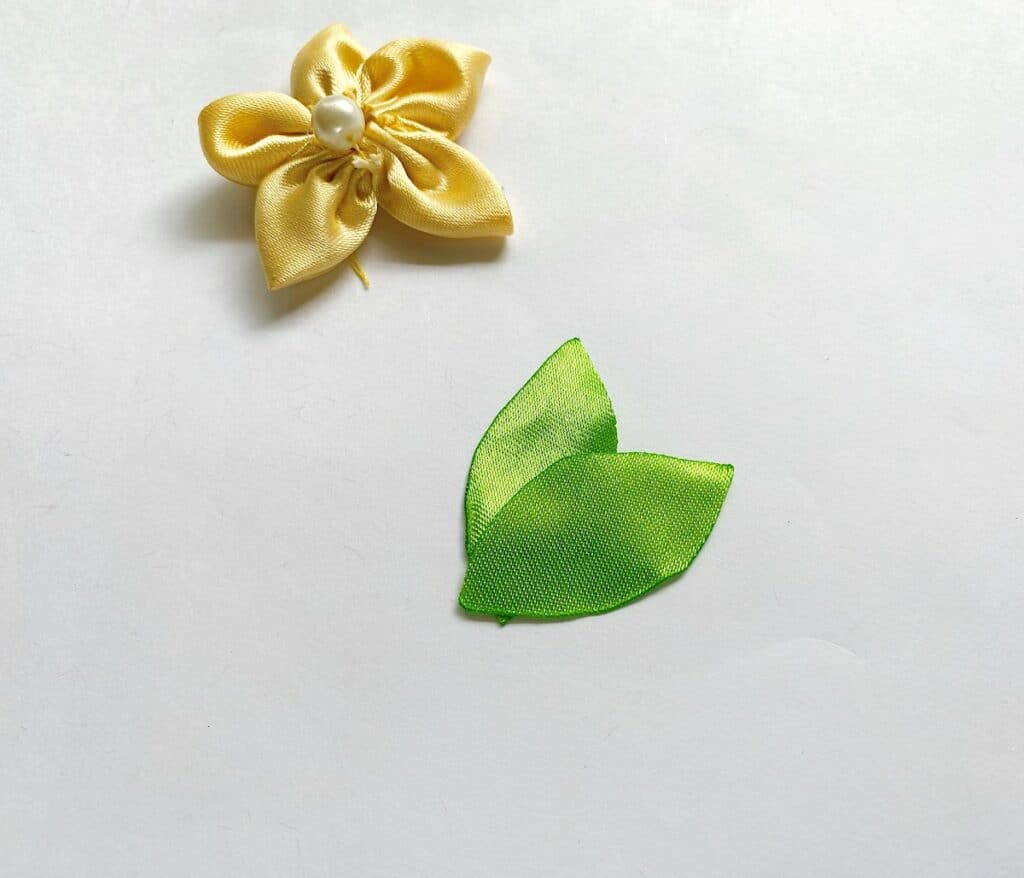 Step 10
Glue the leaves on the back of the flower.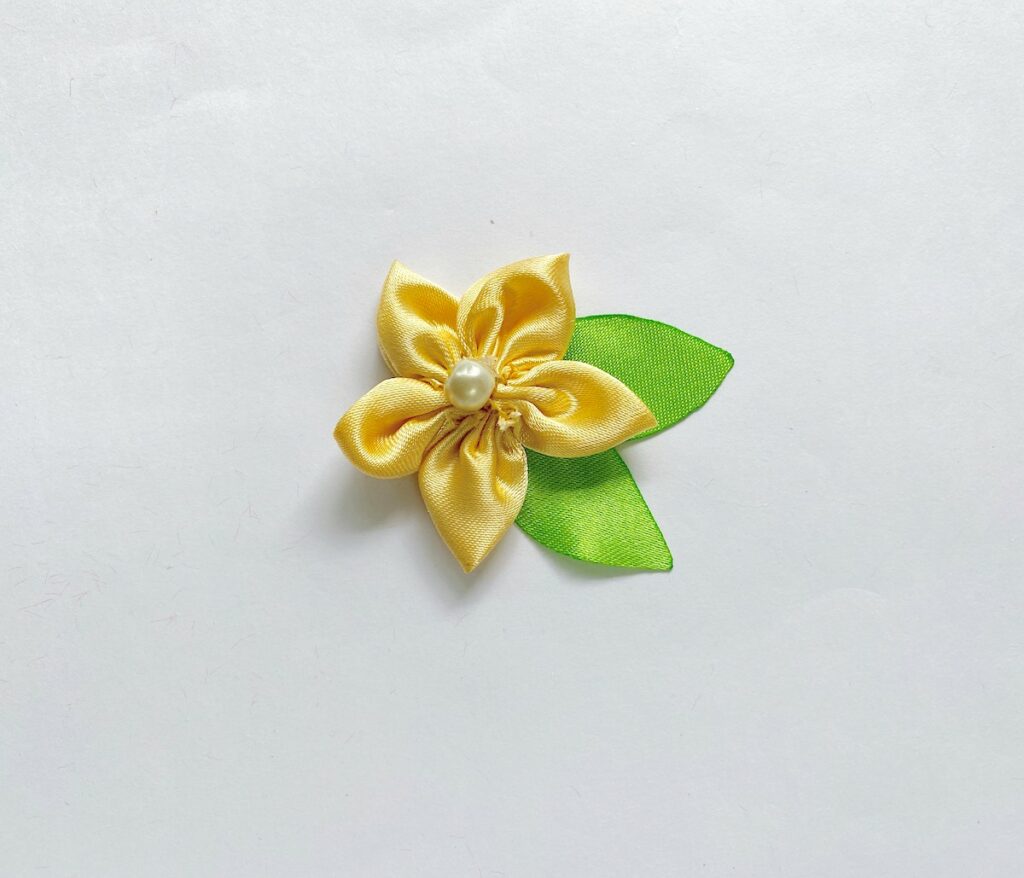 If you like this easy tutorial for how to sew satin flowers, be sure to see these crafts: