These tiny hand stitched felt plush hearts are perfect to sew for Valentine's Day or Galentine's Day! They are cute heartfelt (excuse the pun!) reminders that you love someone.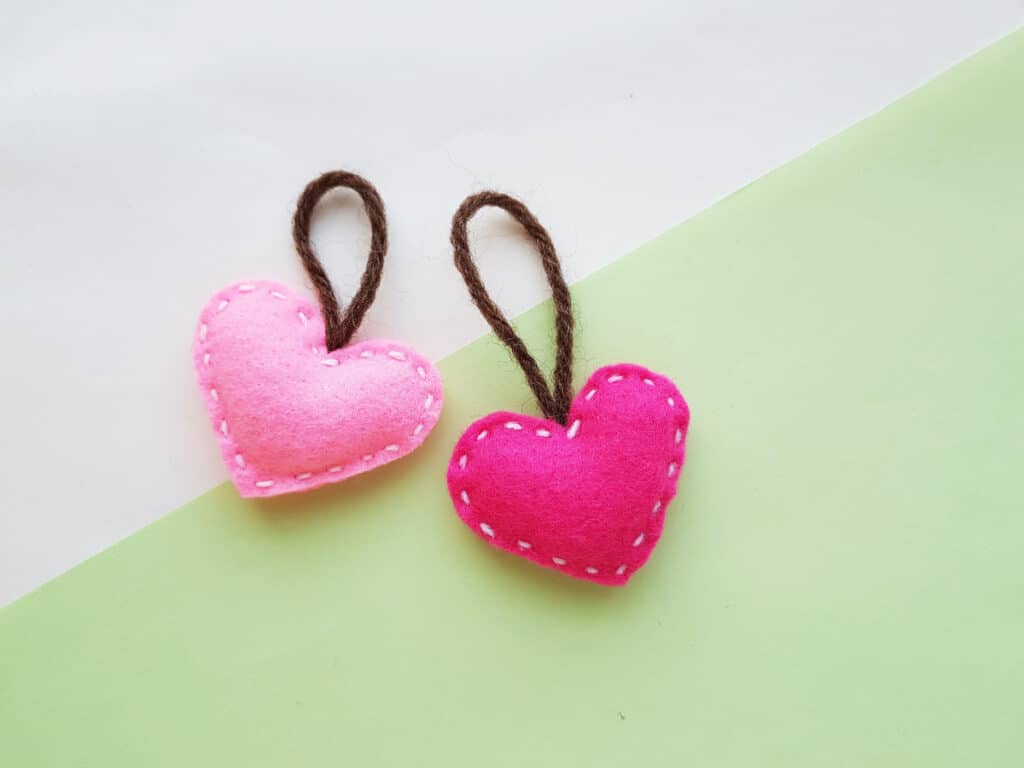 Or, make these heart ornaments any time of the year. They are great to hang from a rearview mirror, hang on door knobs, or even hang from a window or on a cork board.
Whoever you give one of these felt heart plushies to, they will remember how you feel about them and cherish your homemade gift!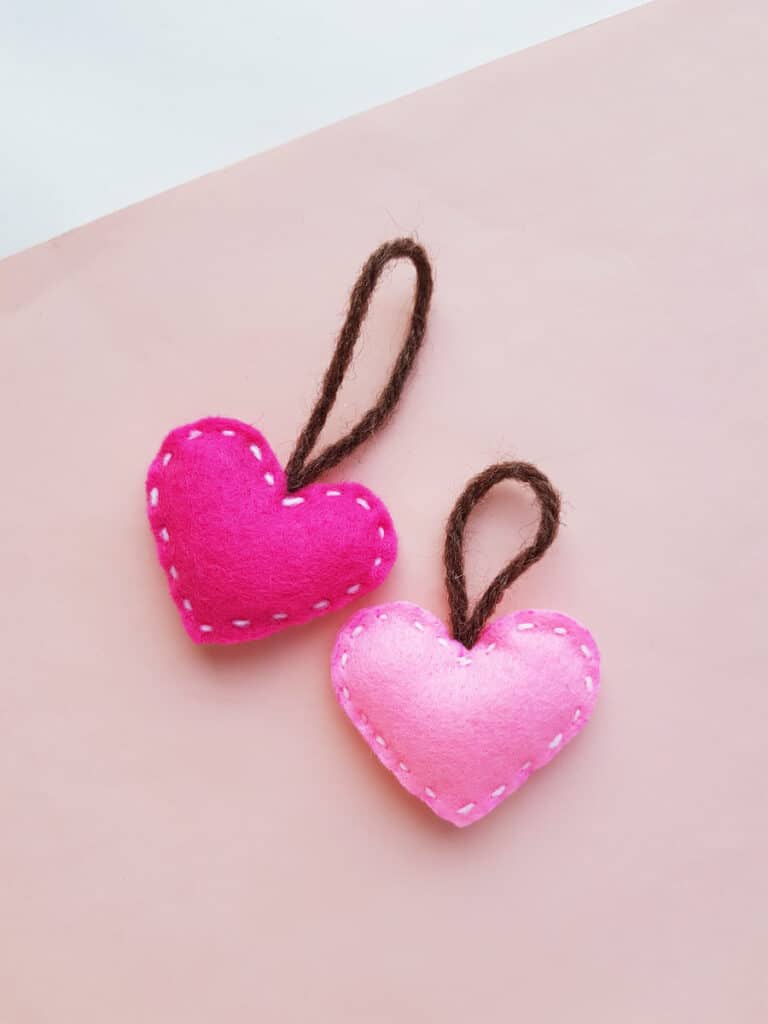 Helpful Tips
There are 3 different size hearts in the free download pattern.
Use the same color thread as your felt, or choose a different color for a coordinating look.
Ribbon would also make a great hanger for the loop. Or twine or baker's twine.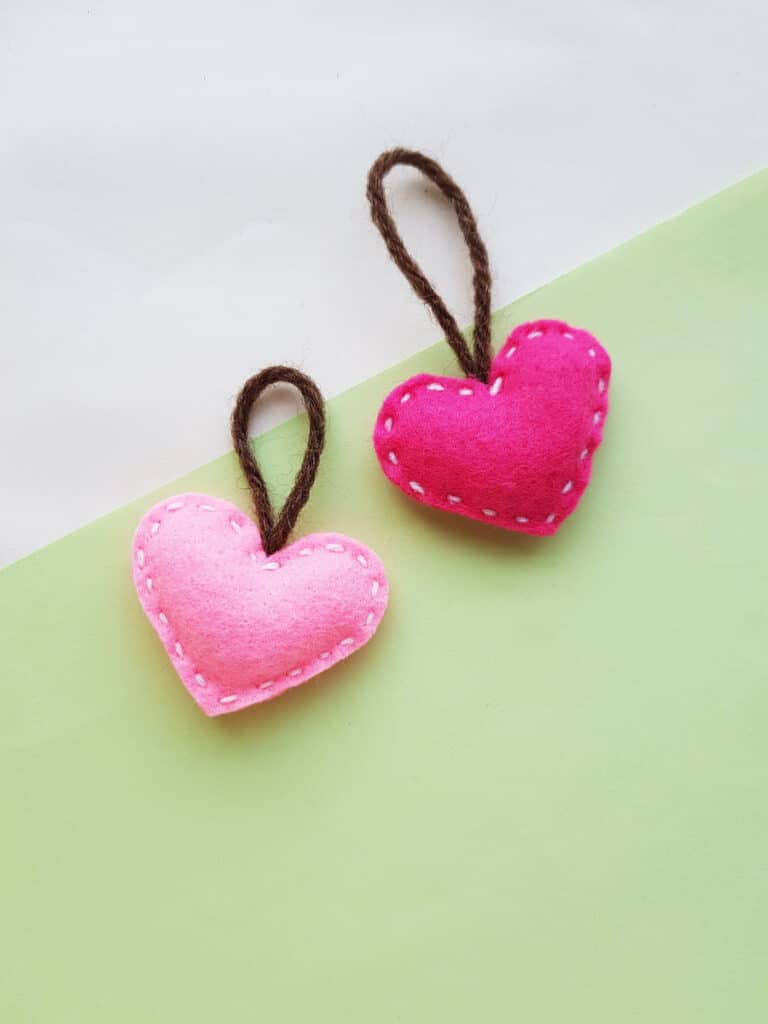 Be sure to check out my easy hand stitching holiday crafts! There's something easy to make for all holidays.
How to Sew a Felt Heart Plush Ornament
Supplies
Felt
Pencil
Scissors
Needle
Thread
String or yarn
✅ This is a great deal for getting lots of different colored felt for sewing projects.
Instructions
Step 1
Trace 2 heart shape patterns on the felt. Cut out the heart shapes.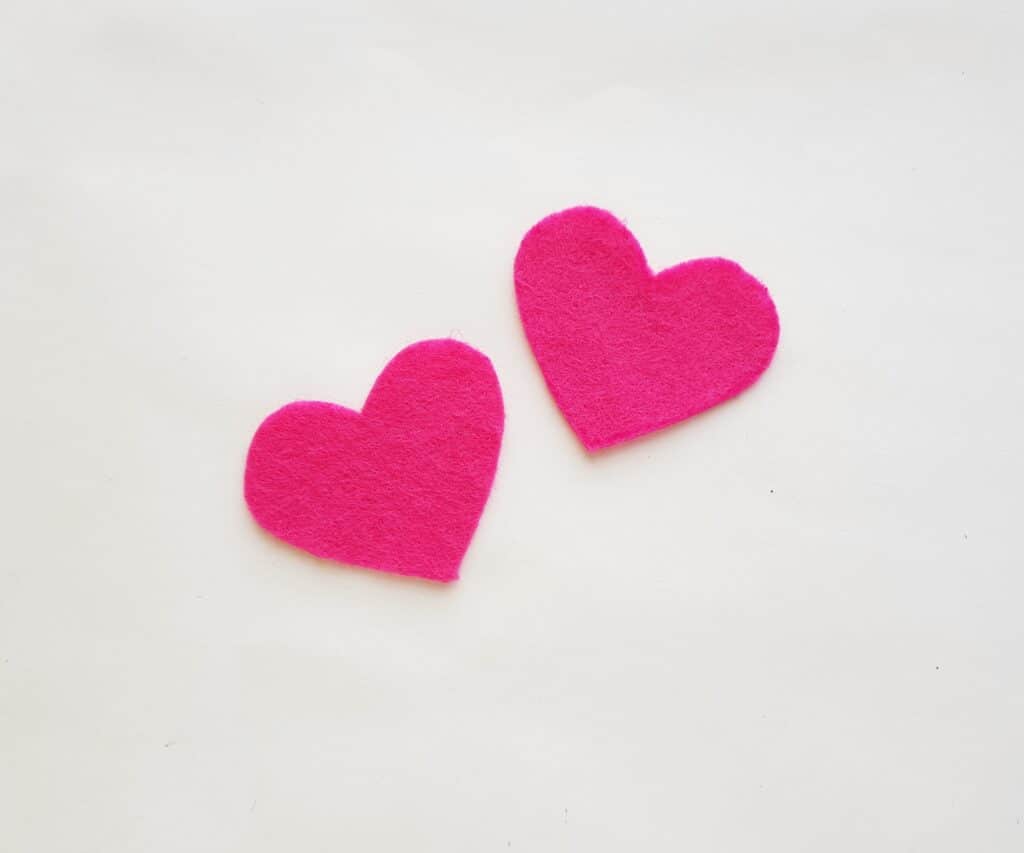 Step 2
Cut a piece of string or yarn double the length of the loop size that you would like. Fold the strand in half and tie a knot at the bottom to form a loop.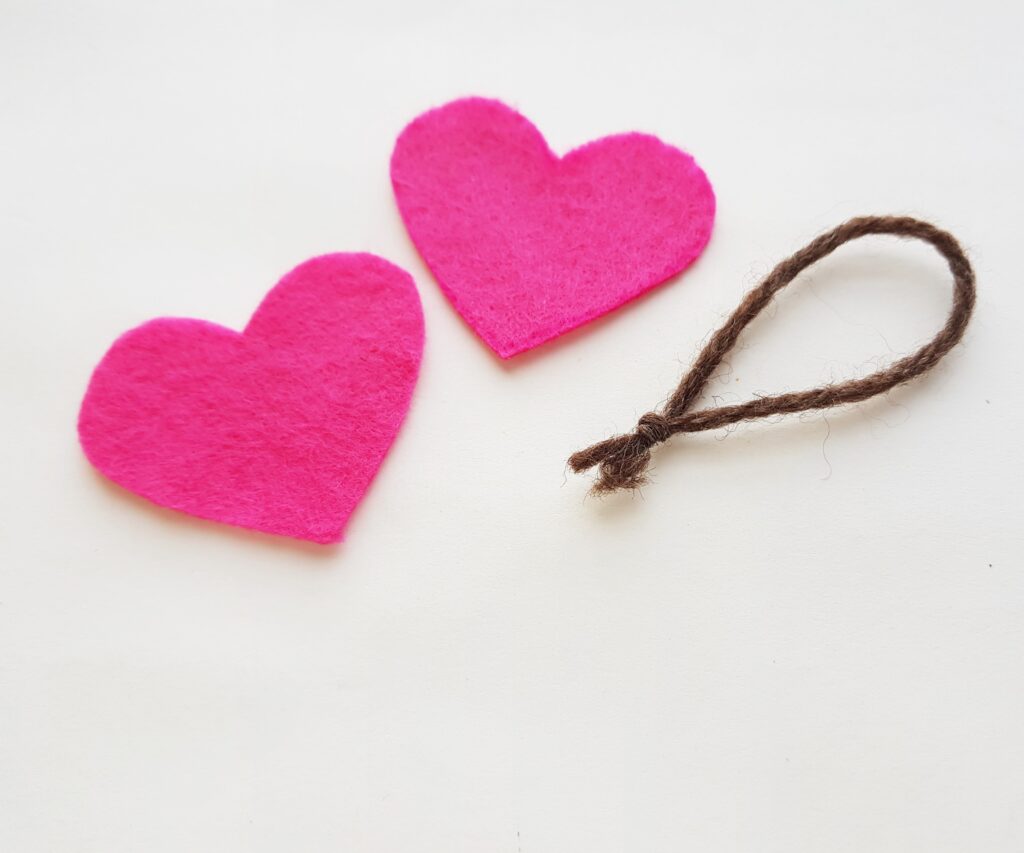 Step 3
Place the loop on the top-middle part of the heart. The knotted side should be placed inside the heart shape. Thread a needle with enough thread that will sew around the heart (keep in mind you'll need more than you think because the stitches use up more thread than if you just measured the thread around the heart and cut the exact same size).
Tie a knot at the ends of the thread. Now, start stitching by bringing the needle through the knot towards the back side of the heart.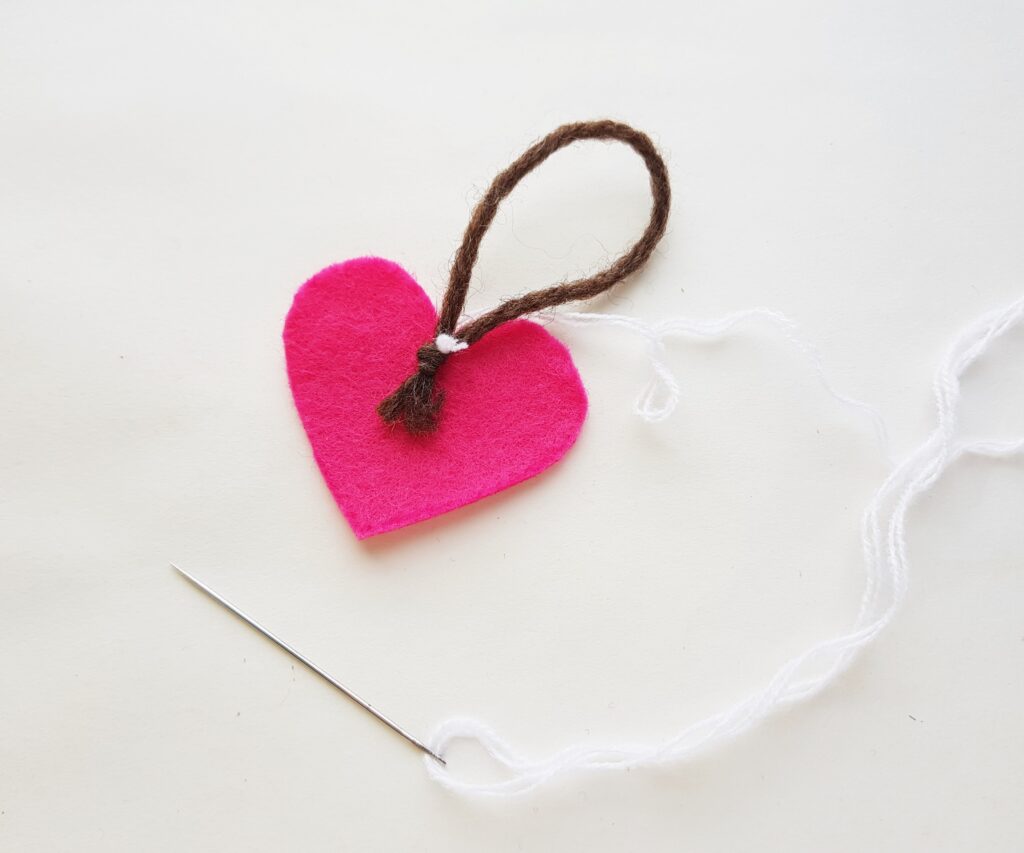 Step 4
Place the other heart cutout on the top of the other felt heart, with the knot in between the two layers. Stitch around the sides.
You can work with any stitch you like; I'm working running stitch around the side.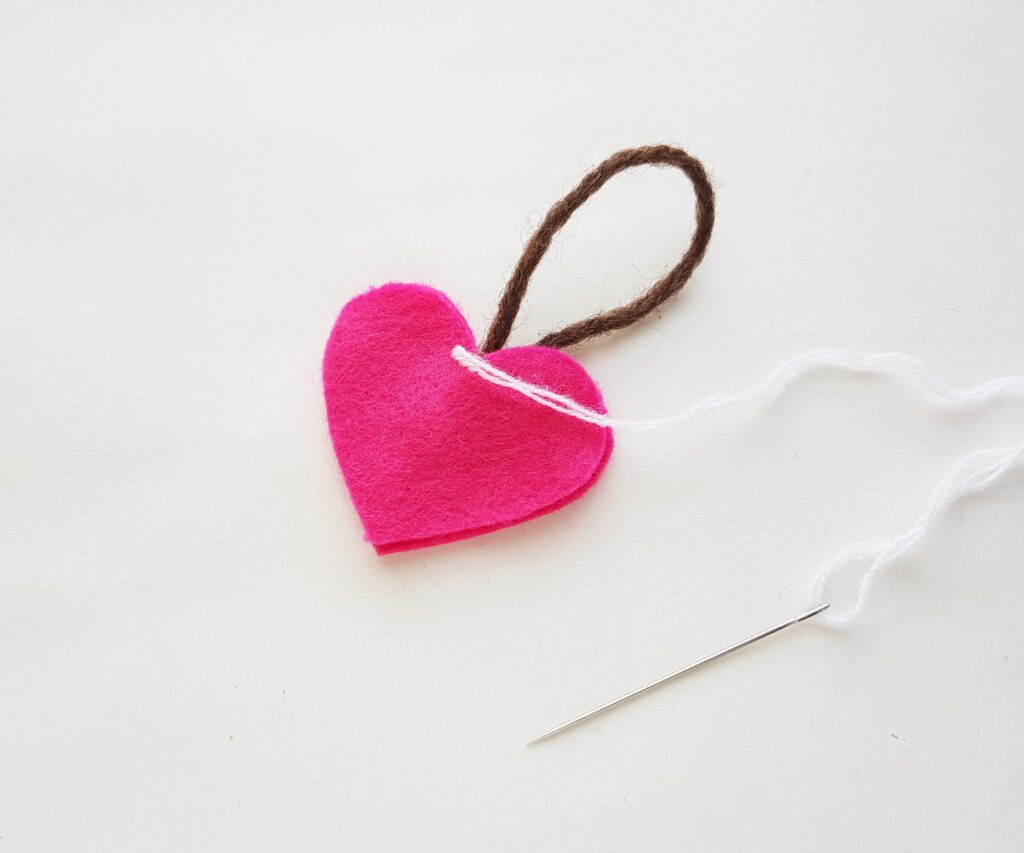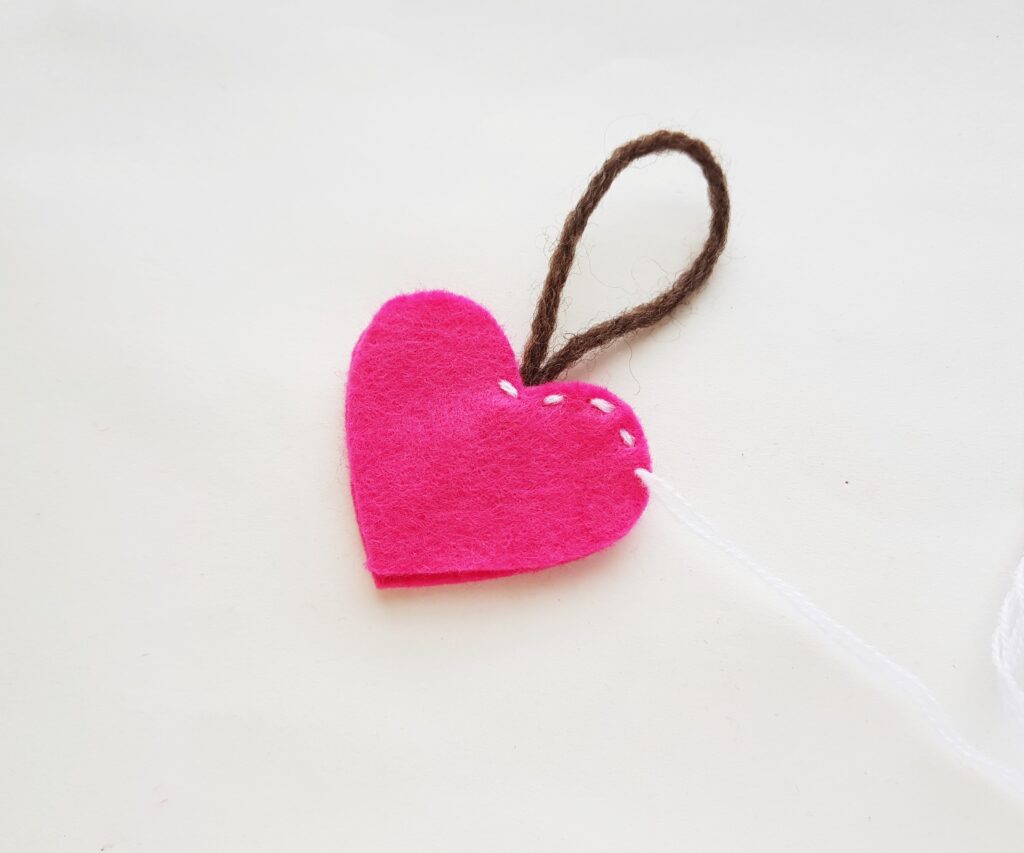 Step 5
Make sure to leave a small opening to stuff the felt heart plushie. Use cotton to stuff the felt heart through the opening. Make it as thin or thick as you would like.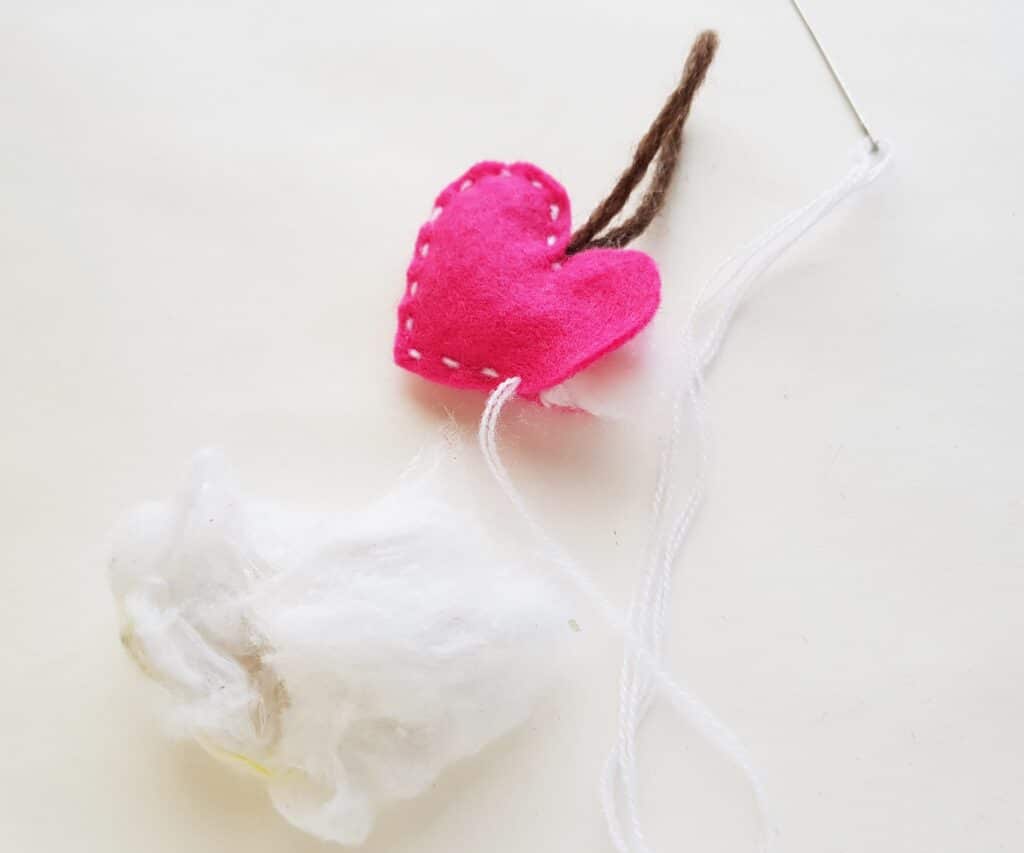 Step 6
Stitch the opening closed after stuffing. Tie a knot in the thread at the end of your stitching and cut off the extra thread.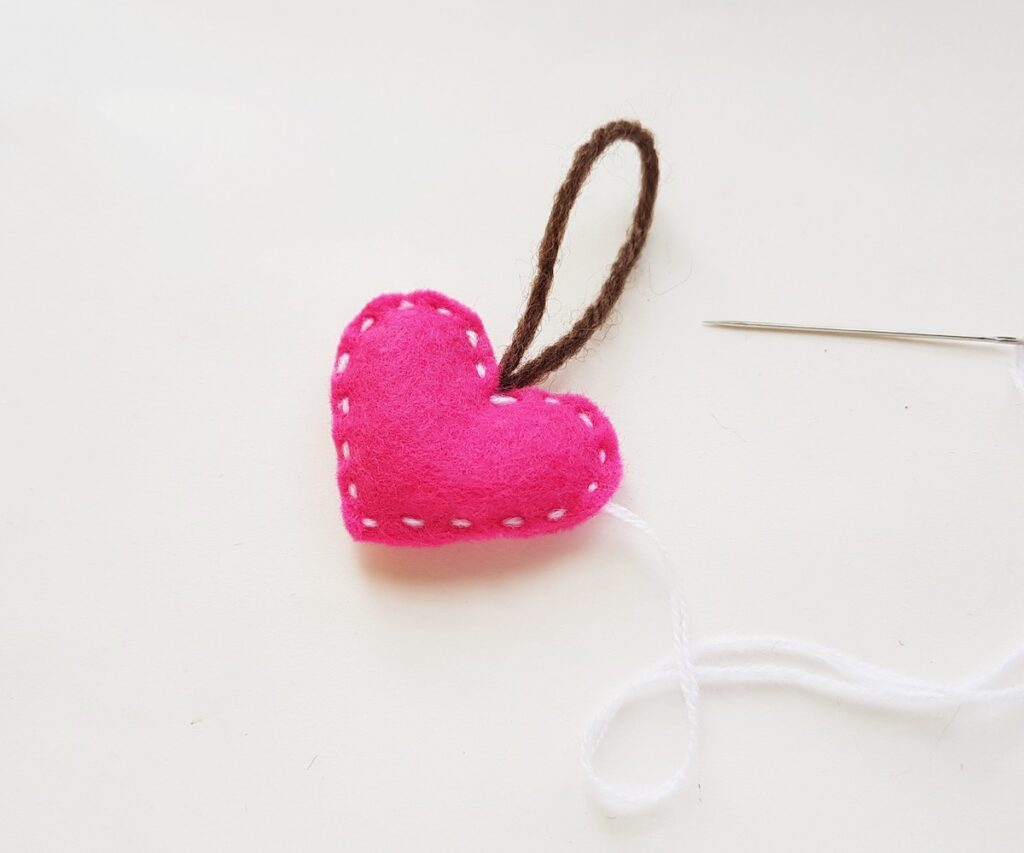 Be sure to Pin This craft to your sewing or Valentines Day boards so that you don't lose it!