How cute is this dog bandana? Don't you think it makes Camo look very stylish? If you want to let your dog's personality shine, too, here are six steps for how to sew a dog bandana.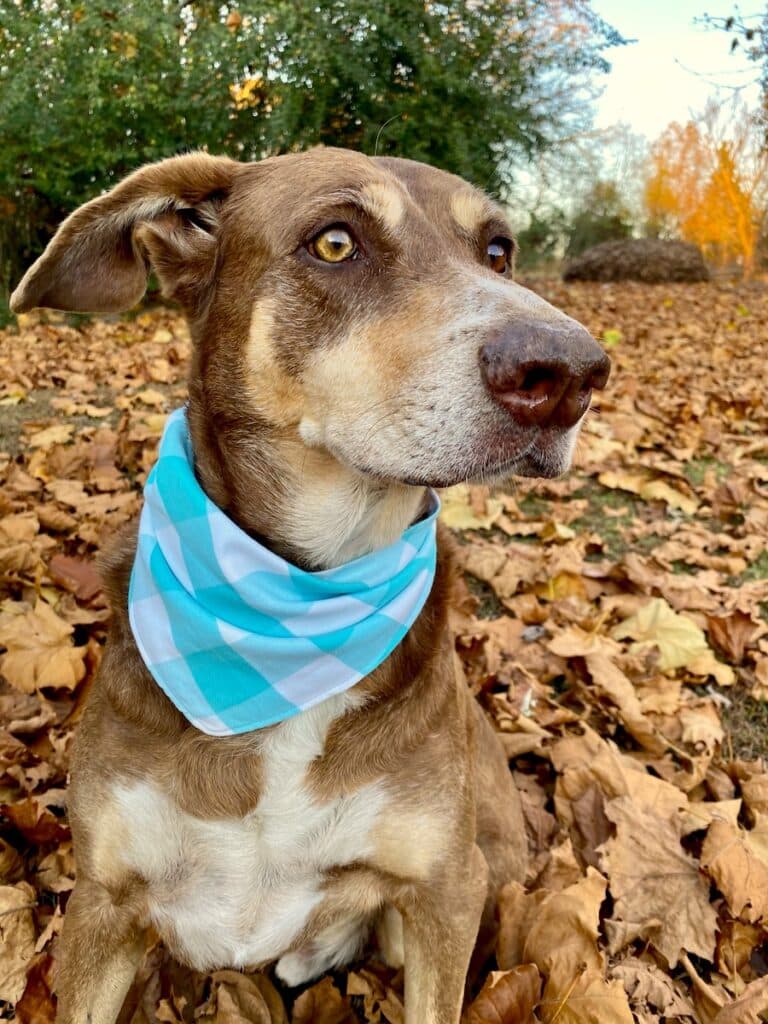 A working farm dog, Camp is a 7-year old Australian Kelpie and Blackmouth Curries mix. He protects chickens and guinea fowl.
And, yes, his eyes are two different colors!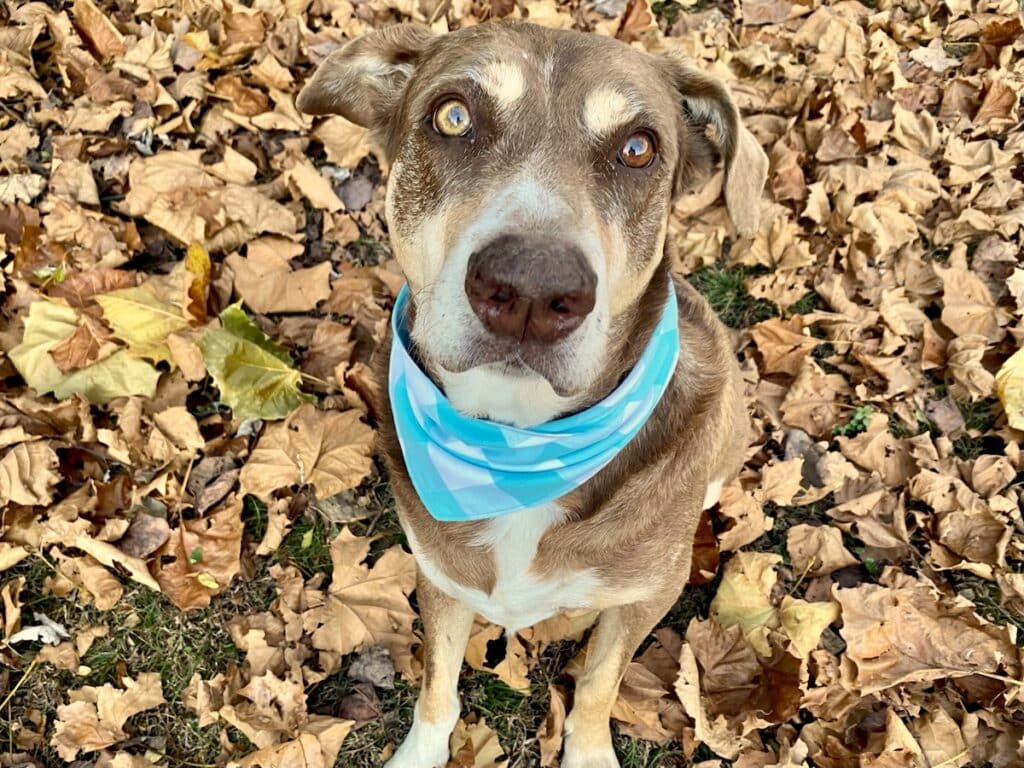 He loved posing with his new bandana. I think some dogs instinctively know when they are being stylish! LOL.
If your dog has that personality, doesn't he or she deserve a fashionable bandana to wear?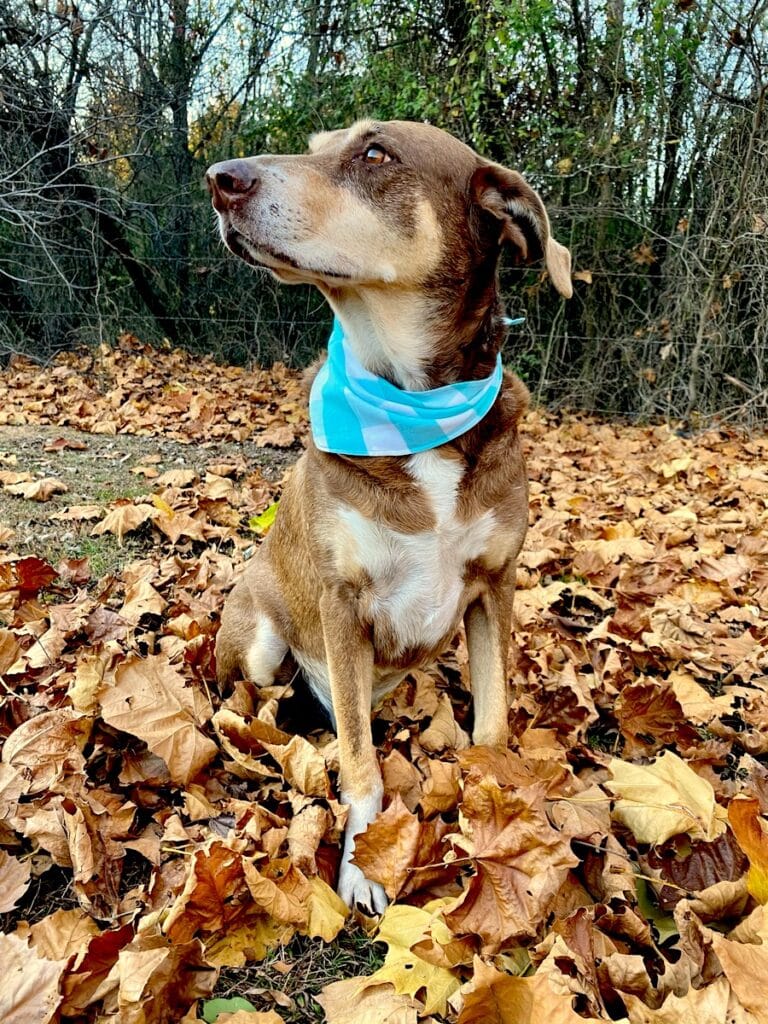 The great thing is that if you have some fabric, you can make a bandana for your dog's neck right now! There's no fancy pattern needed. Just start measuring and cutting!
You might also be interested in how to engrave a dog tag with your pet's name.
How to Sew a Dog Bandana
Supplies
½ yd Cotton Fabric
Coordinating Thread
Rotary Cutter (or scissors)
Ruler
Measuring Tape
Fabric Shears
Turning Tool
Iron and Ironing Board
Sewing Machine
Cut a square of fabric according to the size you'll need. Some examples are below. We used a Size Small piece of fabric for this tutorial.
| | |
| --- | --- |
| XS | 17″ X 17″ |
| S | 23″ X 23″ |
| M | 28″ X 28″ |
| L | 34″ X 34″ |
| XL | 40″ X 40″ |
Directions
Step 1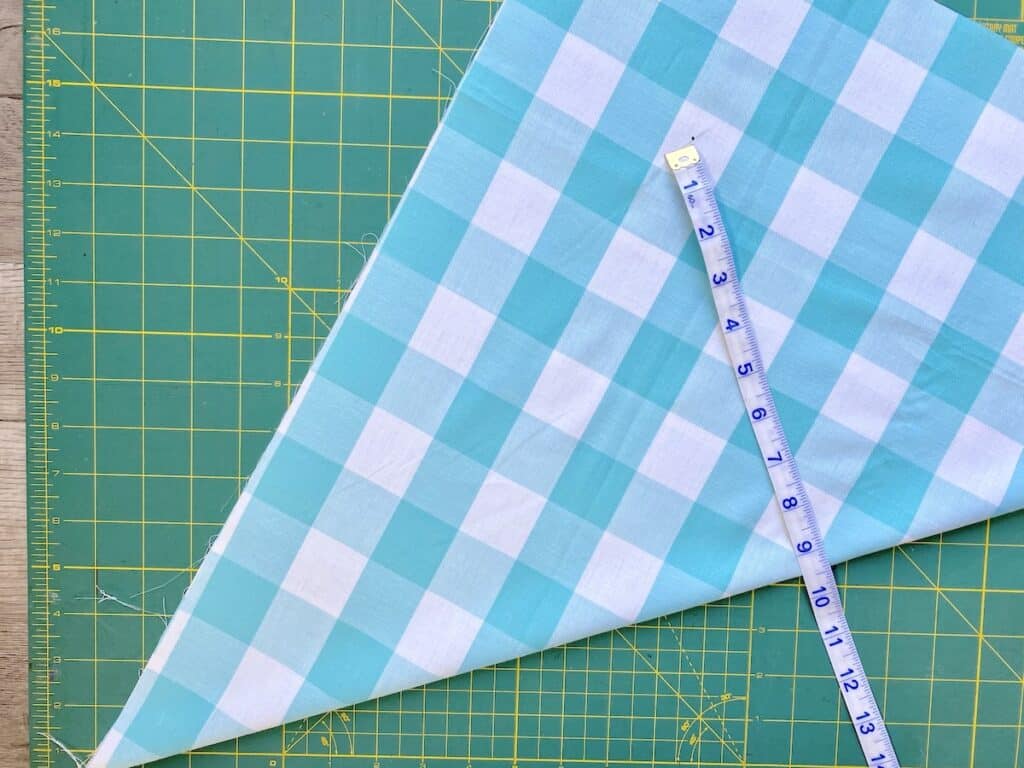 Fold the square in half to create a triangle. Measure from the center of the fold toward the point of the triangle. Make a mark at the appropriate point according to the table below. Then, draw a straight line from the mark to each corner on the left and right. Cut along the lines. This will have you cutting off some of the top of the triangle to create a shape that works as a bandana.
| | |
| --- | --- |
| XS | 7″ |
| S | 9.5″ |
| M | 12.5″ |
| L | 14″ |
| XL | 17.5″ |
Step 2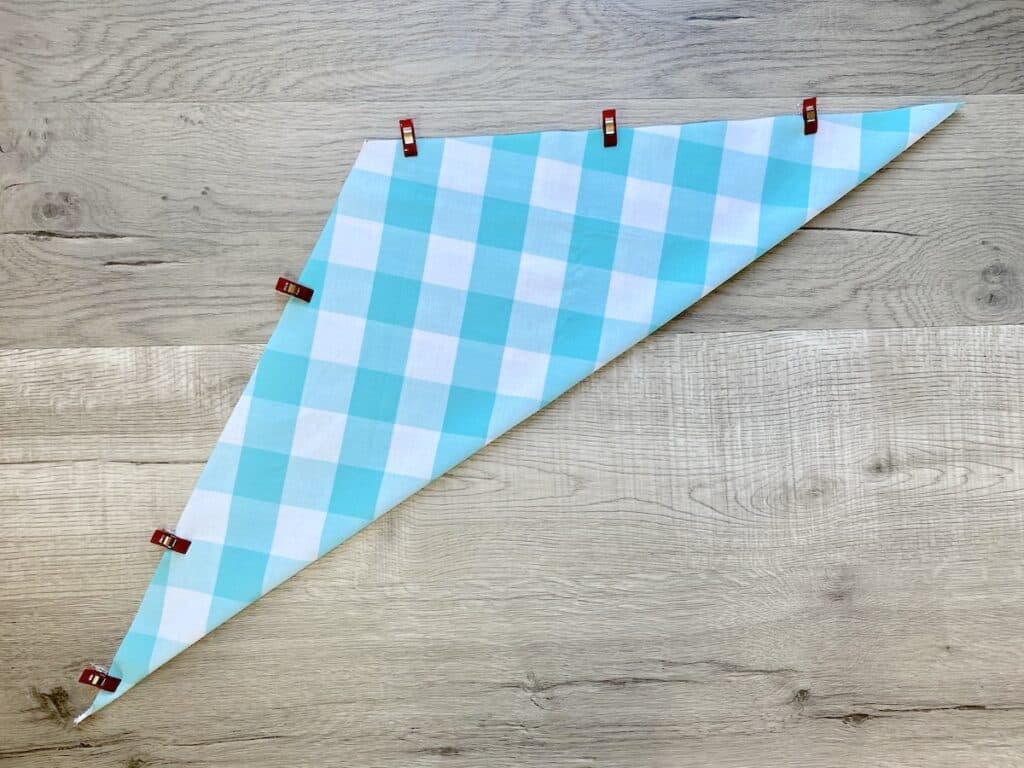 If your fabric has a wrong and right side, cut on the fold. Then place right sides together and clip all the way around. Otherwise, you wouldn't have to worry about cutting the fold and flipping the fabric if both sides look the same. You'd actually have a side that wouldn't necessarily need to be sewn in the next step if you kept the fold.
Step 3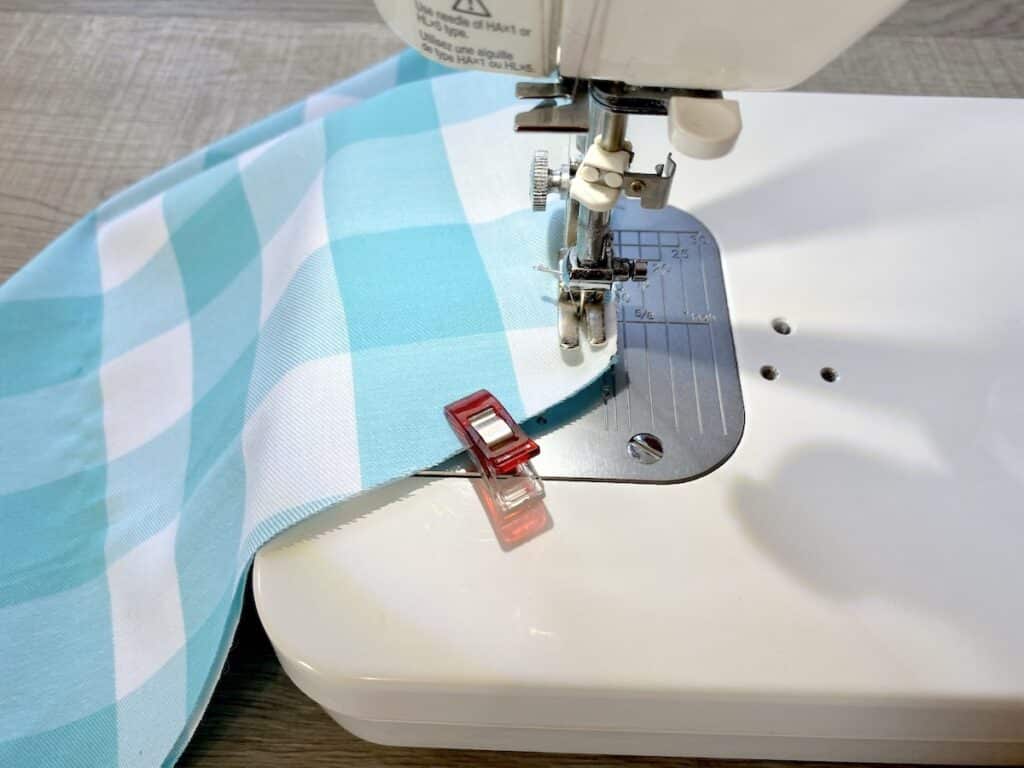 Sew around the perimeter with a ¼" seam allowance, leaving a 2" opening for turning inside out.
Step 4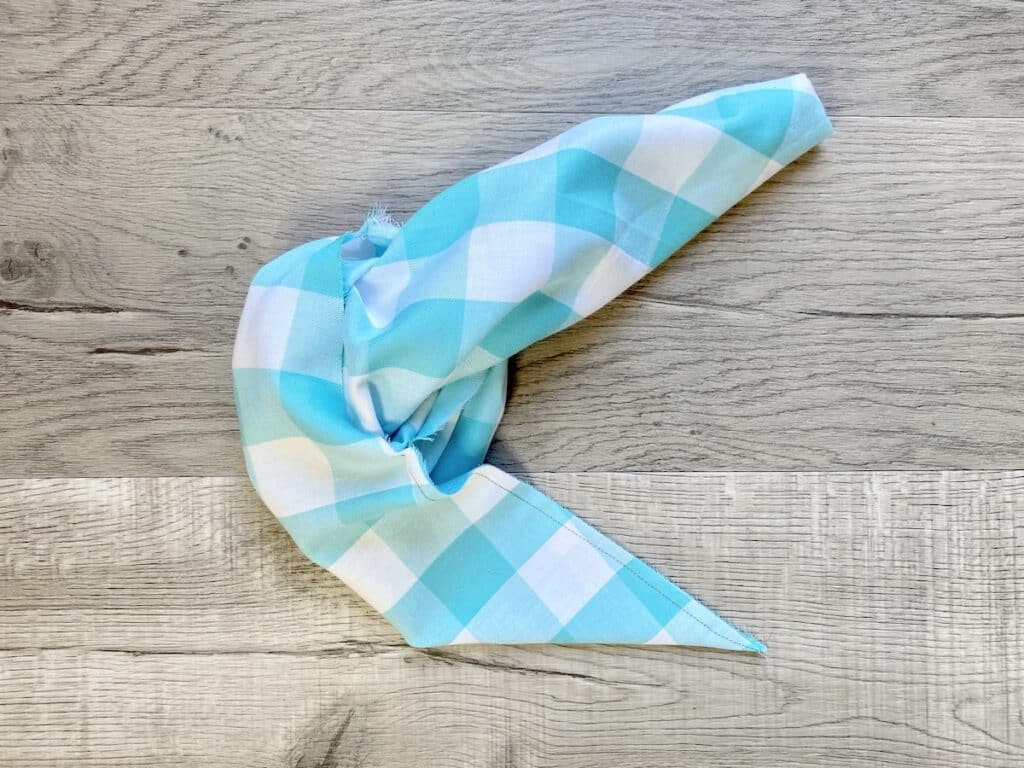 Pull the fabric through the opening to turn it right side out. Use a turning tool or chopstick to gently press out the points.
Step 5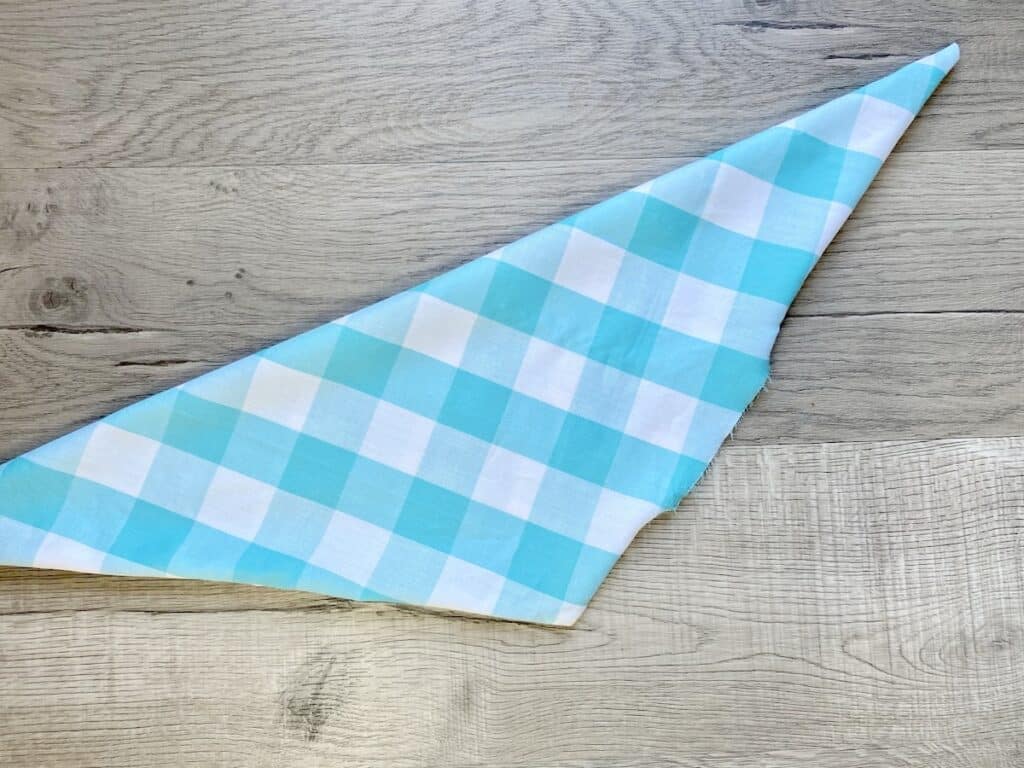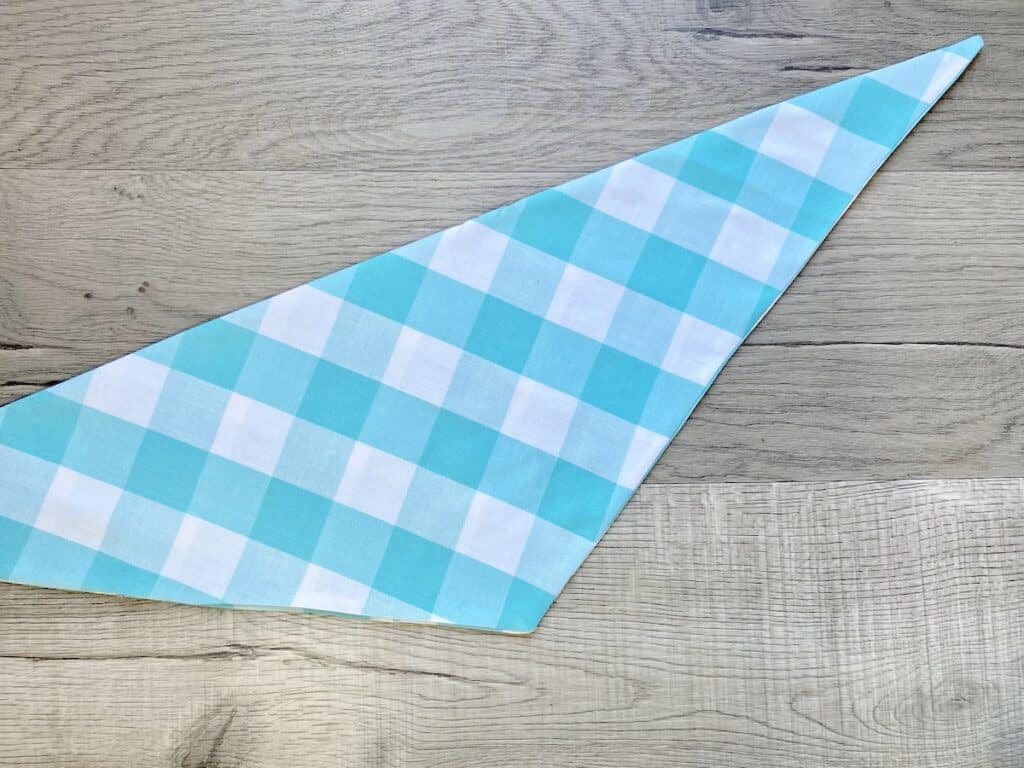 Turn the opening under 1/"4 inch. Press flat with an iron.
Step 6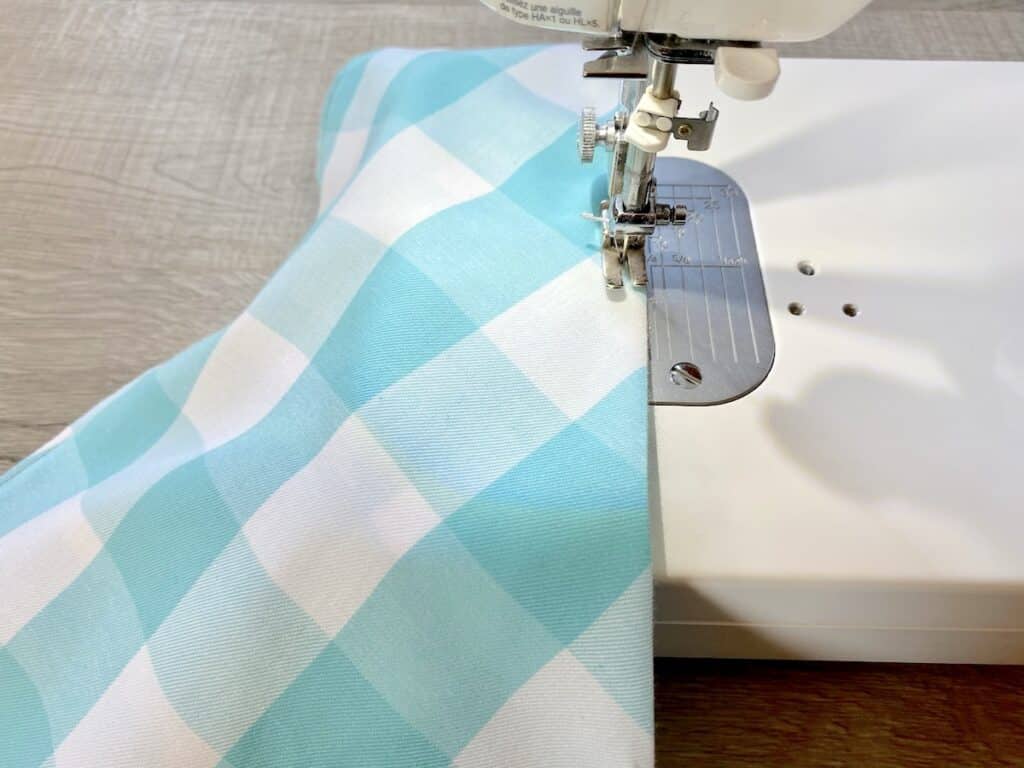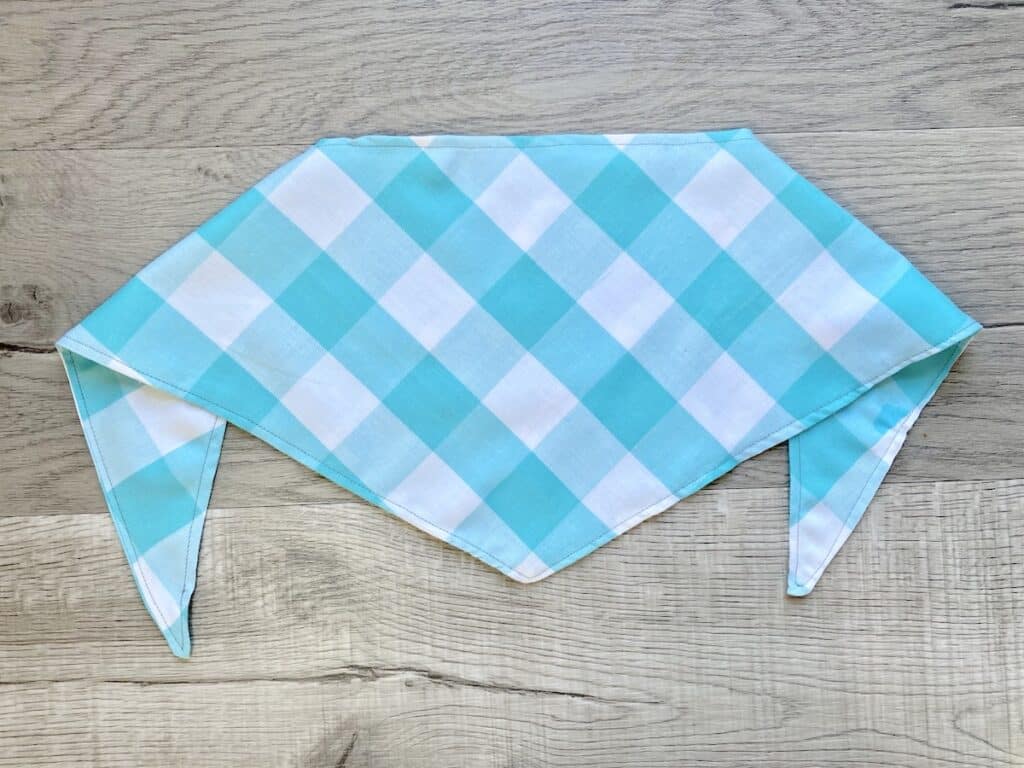 Top stitch all the way around the bandana, including the opening that you just pressed. And you're done!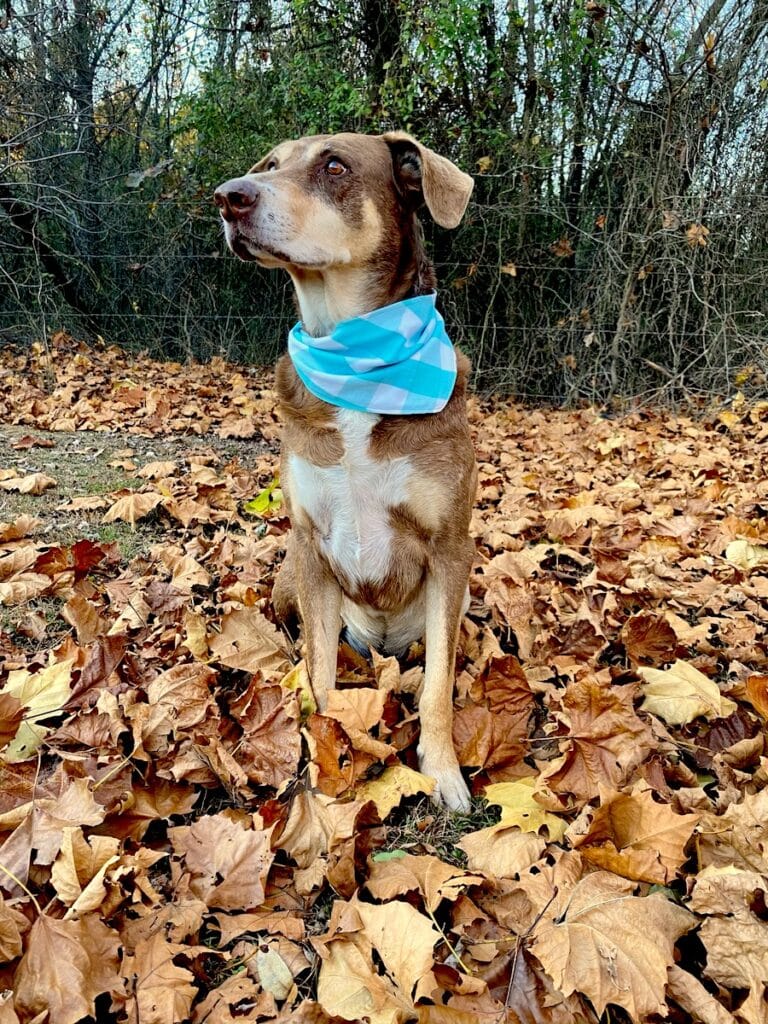 You'll want to check out some of our other easy sewing crafts, too, including: