These tiny little stuffed plush mushrooms make me think of fairy gardens and woodland animals. Can't you just see these added to a terrarium to make the most adorable wooded display?
Whatever you decide to do with these tiny mushrooms (maybe glue them to the end of a wooden skewer for a cute plant stick), I hope you appreciate their whimsy as much as I do!
How to Make Plush Mini Mushrooms
Supplies
Felt fabric
Needle and thread
Cotton
Pencil
Scissors
✅ This is a great deal for getting lots of different colored felt for sewing projects.
Instructions
Step 1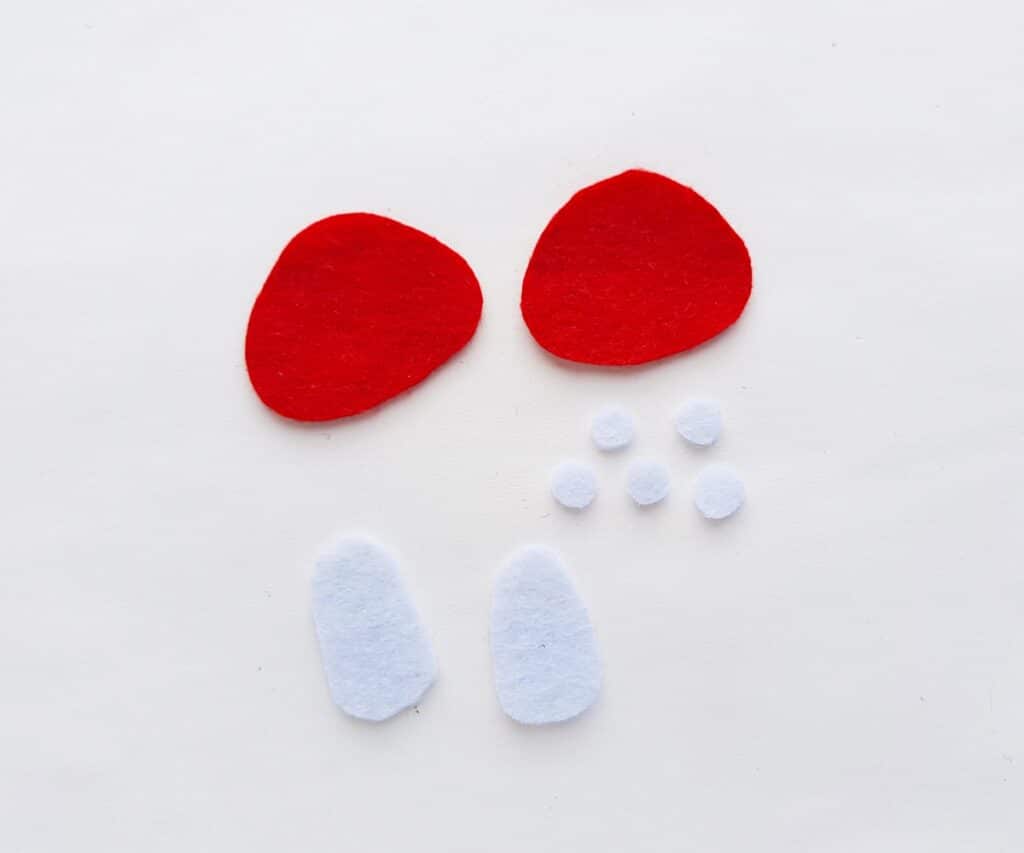 Select white (or any light colored felt) for the dots and the stem of the mushroom. Choose any colored felt for the top part (known as the cap) of the mushroom. (I used red felt.) Trace the template patterns on the felt and cut them out.
Step 2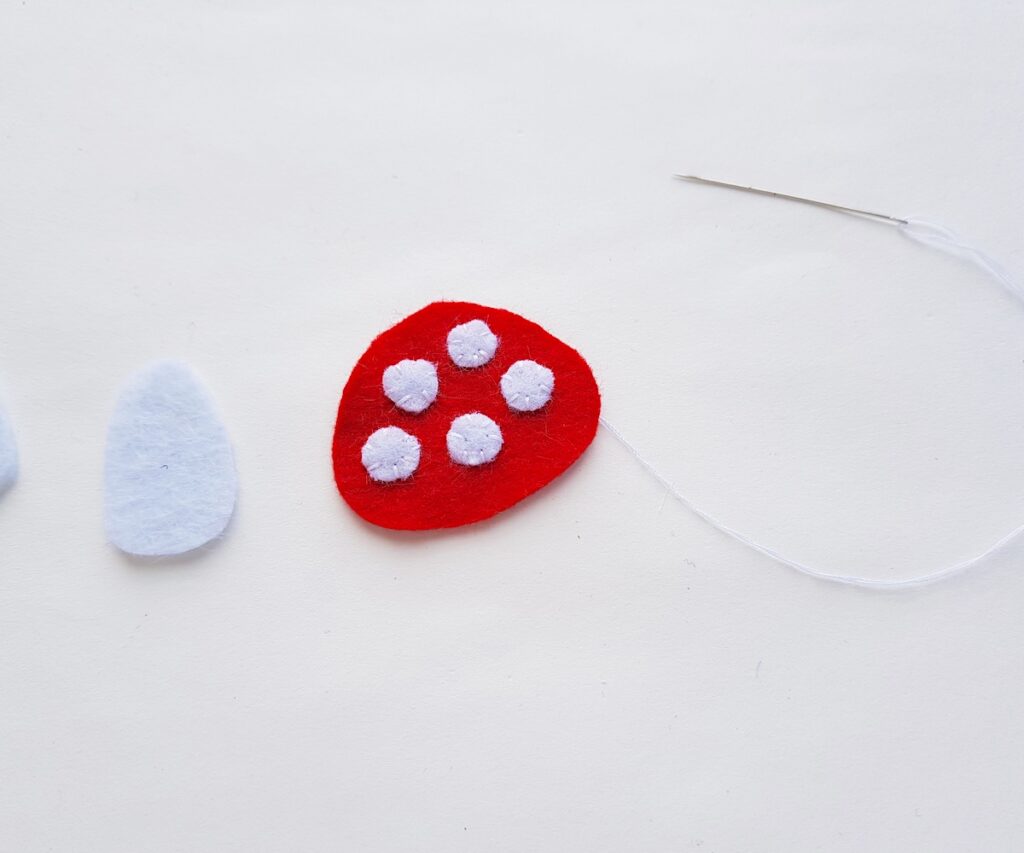 Stitch the small circle cutouts on the cap using a matching thread and needle.
Step 3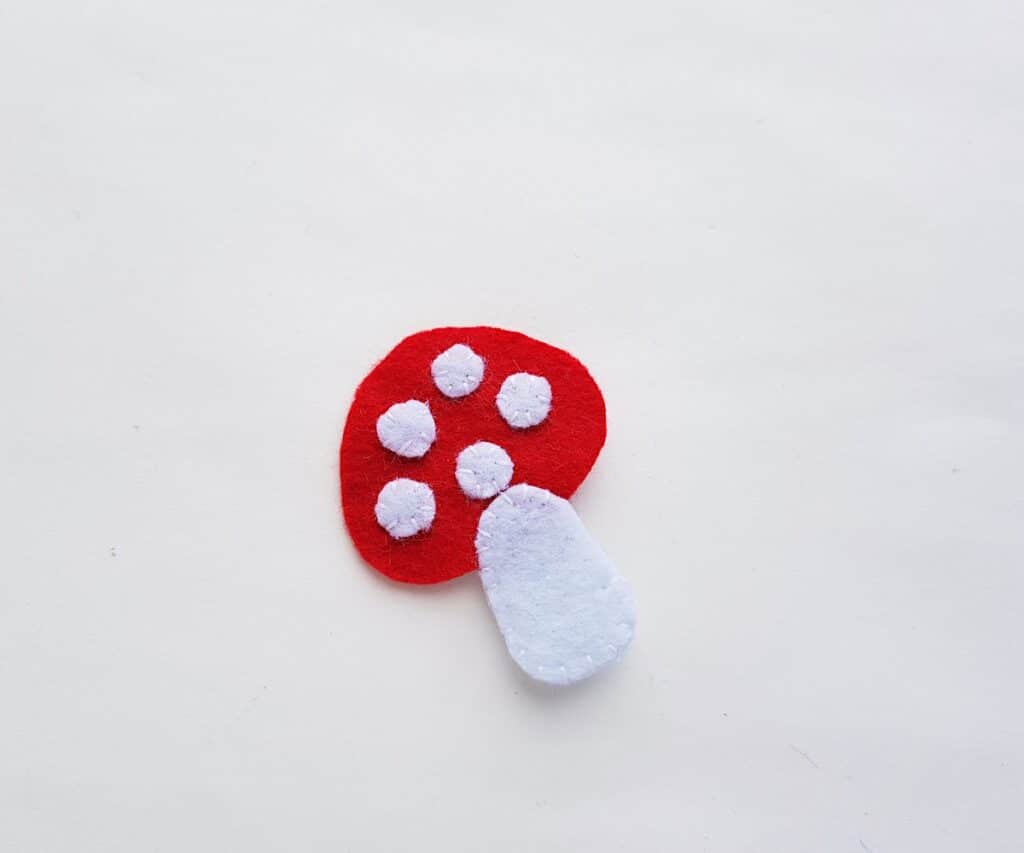 Place a stem pattern near the bottom side of the cap. Overlap about one centimeter. Stitch the overlapped parts together with coordinating thread and a needle.
Step 4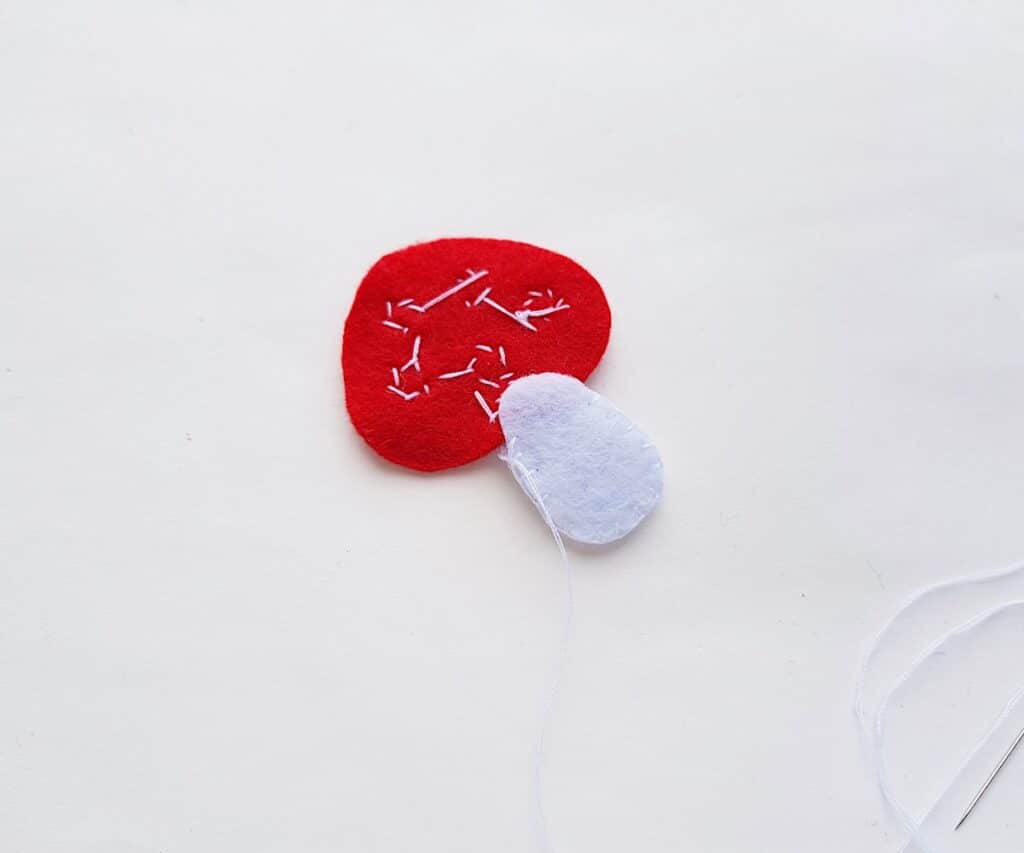 Now place the other stem part on the top of the stitched stem. Stitch around the side and the bottom of both the stems to join them together. Leave the top side of the 2nd stem unstitched for now.
Step 5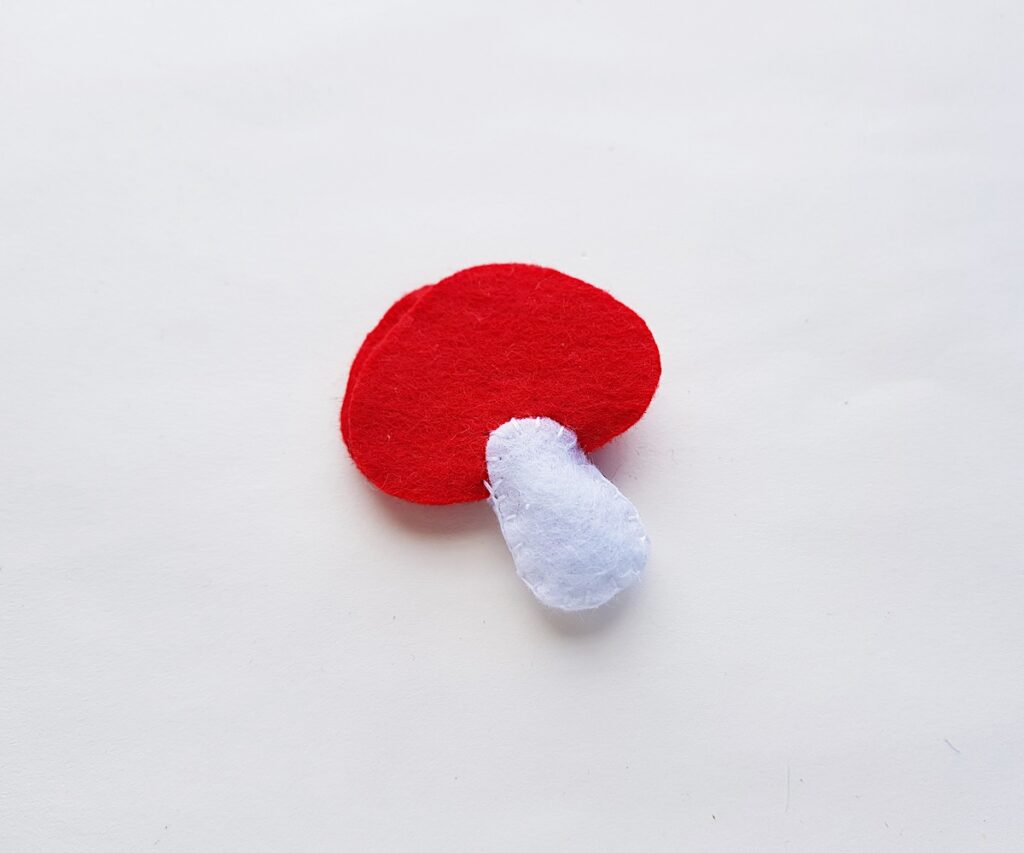 Place the other cap pattern on top of the stitched cap. Tuck the bottom of the second cap under the top part of the second stem that you left unstitched previously. Now stitch them together at the top of the stem.
Step 6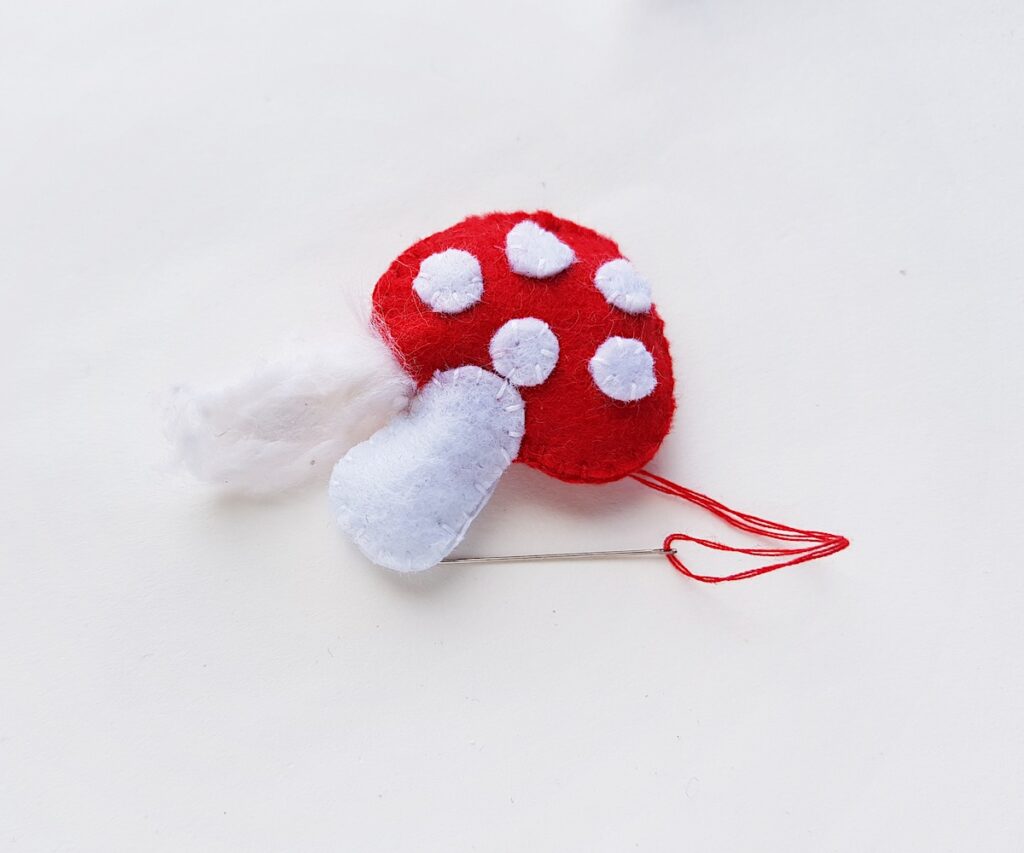 Hand stitch around the outer side of the caps to join them with a matching thread and needle. Keep a small opening to stuff the mushroom. Stuff the plush mushroom with cotton through the opening, making it look puffy with plenty of stuffing.
Step 7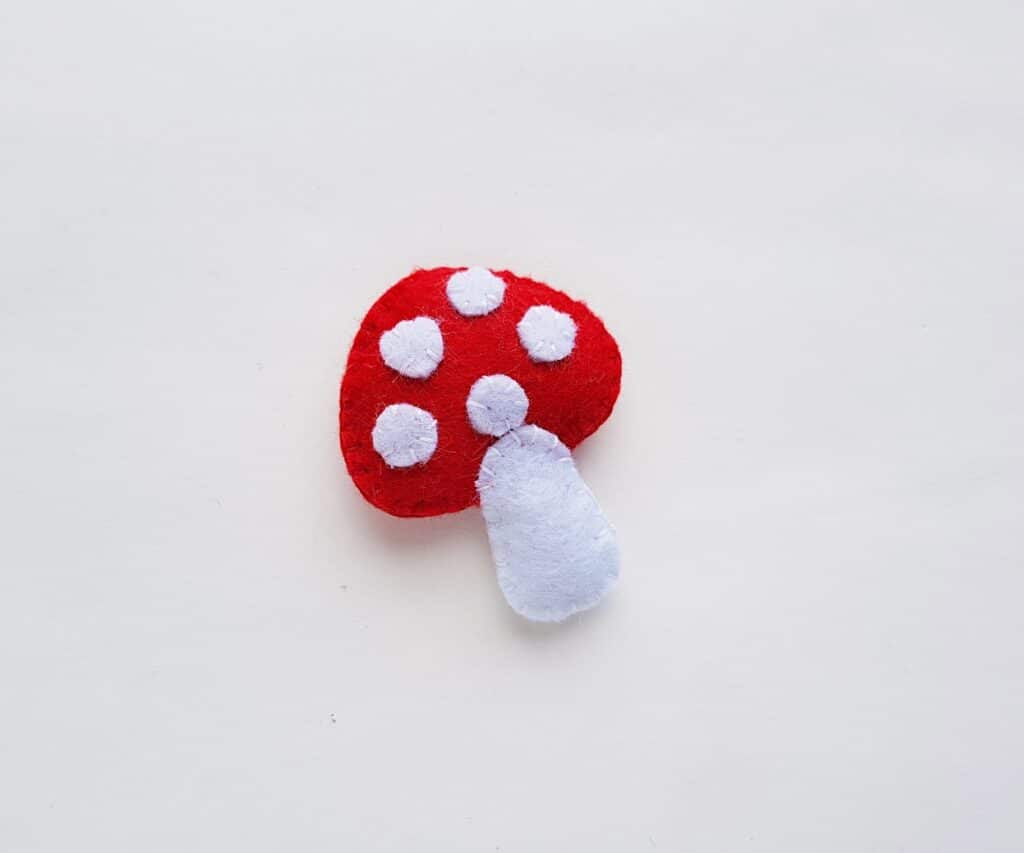 Stitch the small opening closed. Knot the thread close to the stitching and cut off the remaining thread.
Check out these fun sewing projects: