Use our free pattern to sew an old-fashioned candle Christmas ornament. Using small pieces of felt, you can easily hand-stitch a vintage ornament with our step-by-step tutorial with photos.
Candlelight is important in the celebration of many holiday celebrations. This DIY felt candle ornament honors the meaning of the candle for you.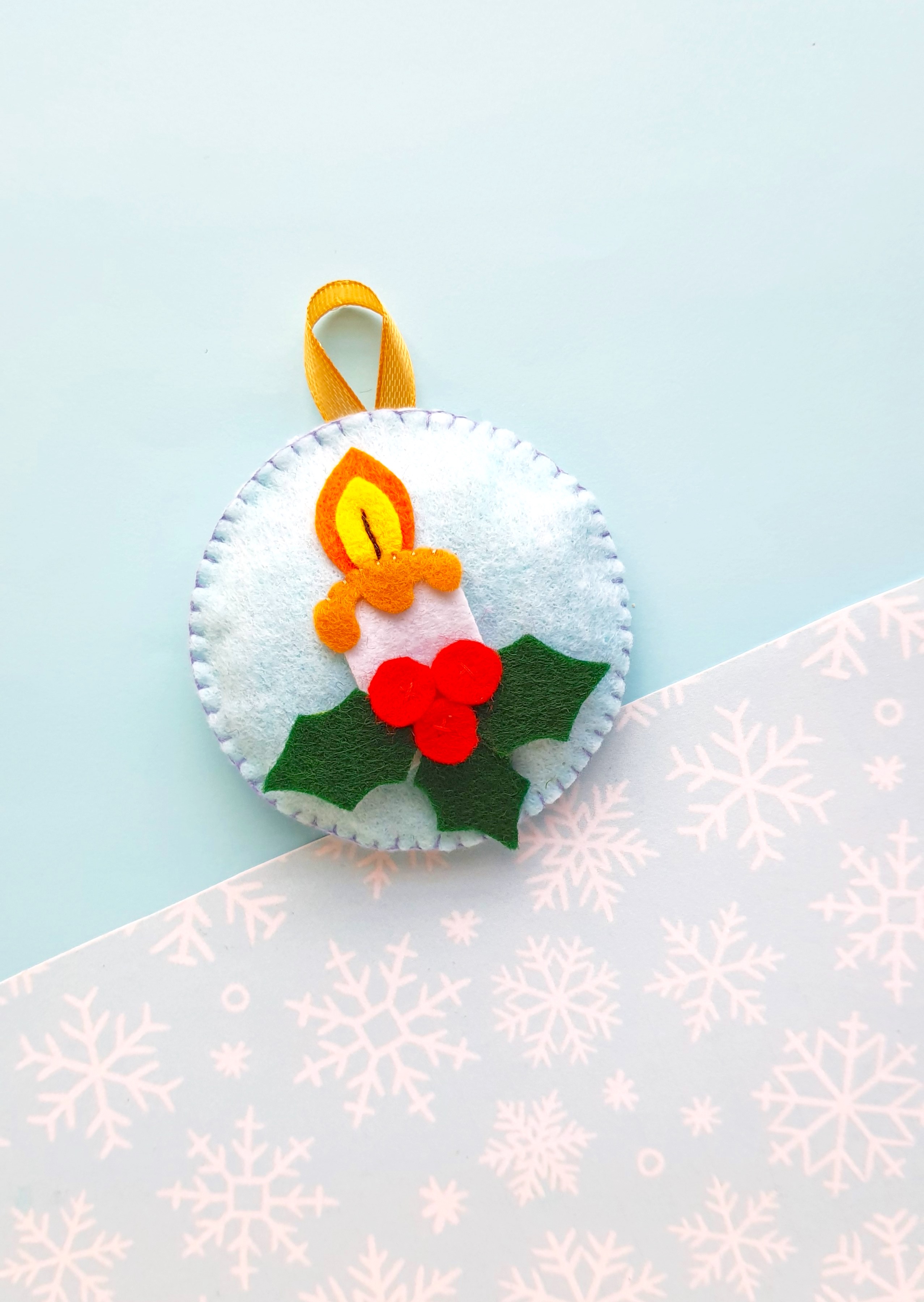 If you have some small pieces of felt and basic sewing skills, you can easily make these felt ornaments. This ornament pattern uses hand-stitching rather than a sewing machine, so you only need a needle and thread!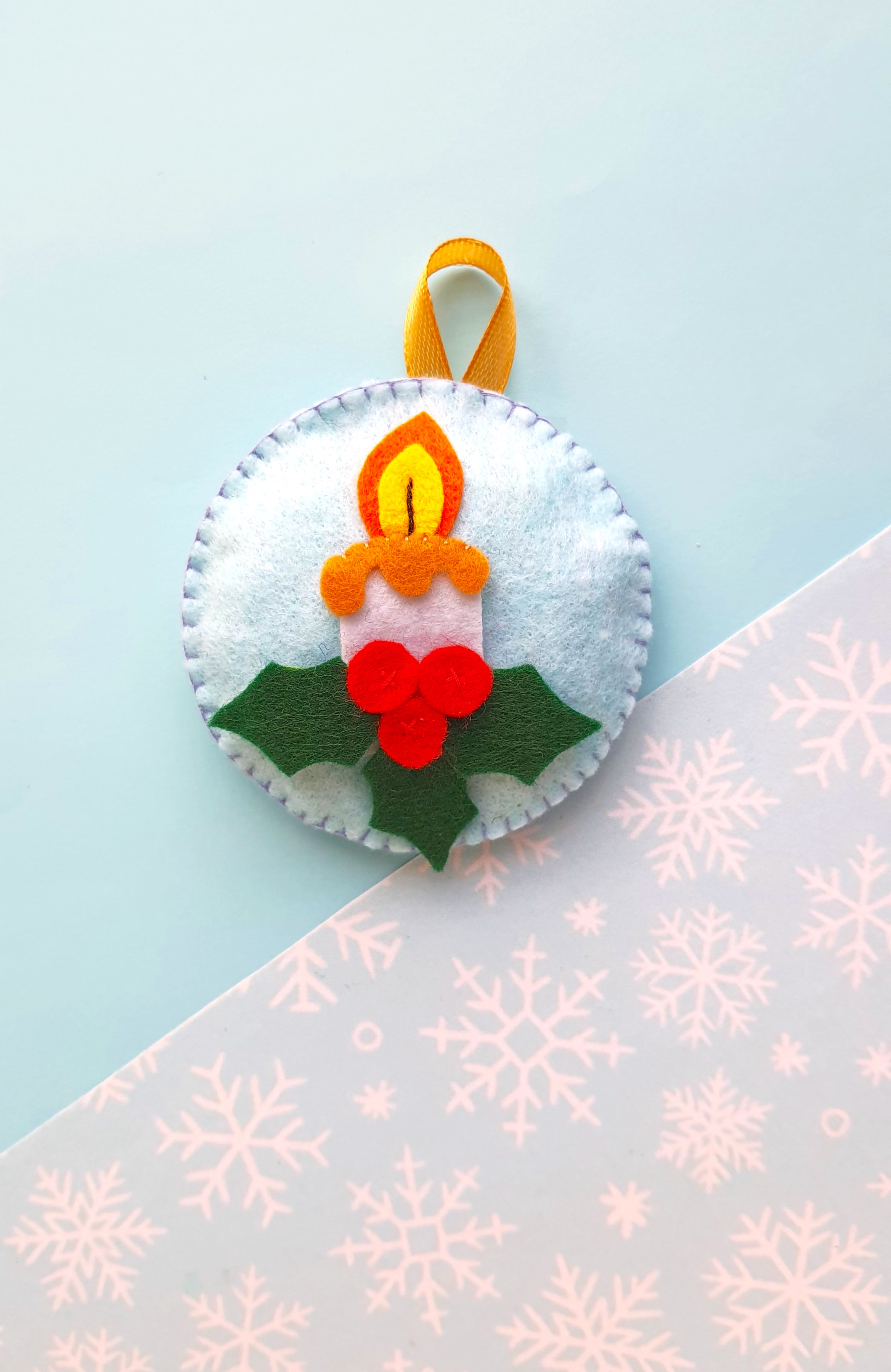 How to Sew a Felt Christmas Candle Ornament
Supplies
Felt in a variety of colors
Needle
Thread
Polyfill stuffing or scrap felt pieces
Pencil
Ribbon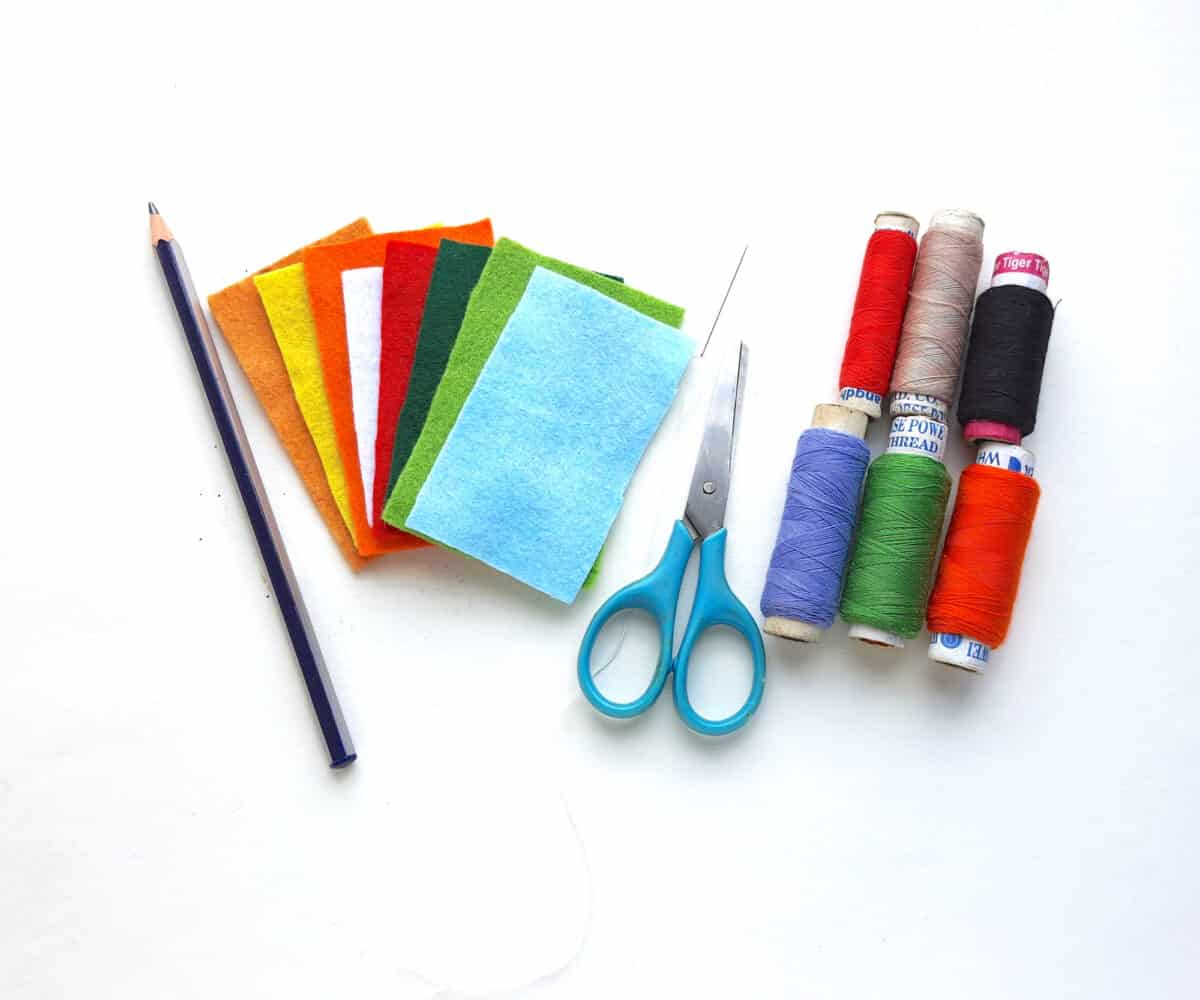 Directions
Step 1
Trace the Christmas candle patterns on different colors of felt. These are the colors that I used:
Flame – yellow
Large flame – orange
Leaves – green
Berries – red
Candle – white
Wax – brown
Base and Background – blue
When tracing the patterns, cut out two pieces for the base.
Step 2
Place the small flame cutout on the large flame cutout. Place towards the top of the base and stitch all three patterns together with a brown or black stitch in the middle of the flames. Use a simple straight stitch to secure.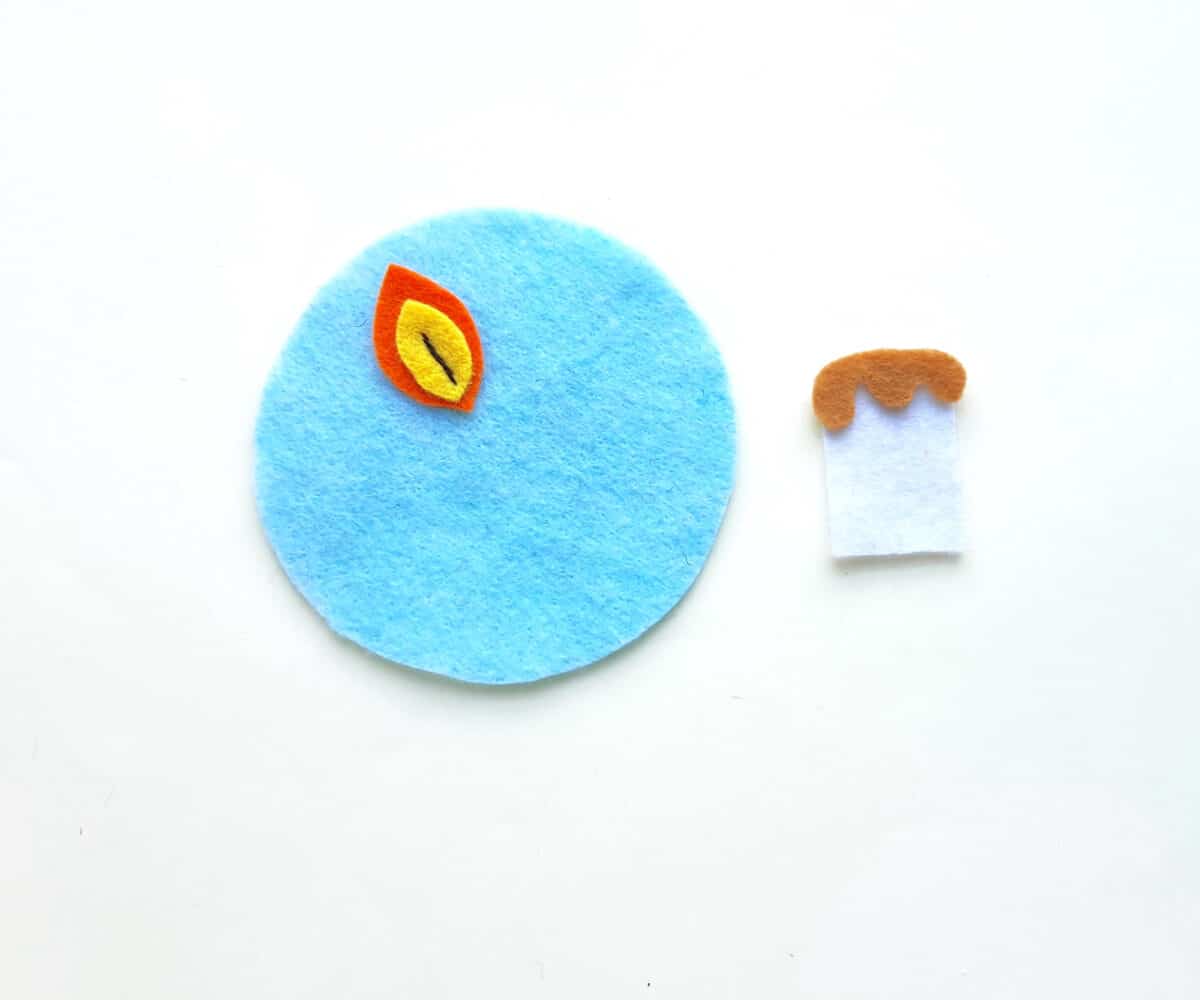 Next, place the melting wax pattern on the top side of the candle.
Step 3
Lay the candle and wax patterns on the base, underneath the flame pattern.
Stitch the candle and the melting wax onto the base with simple stitching along the top of the wax.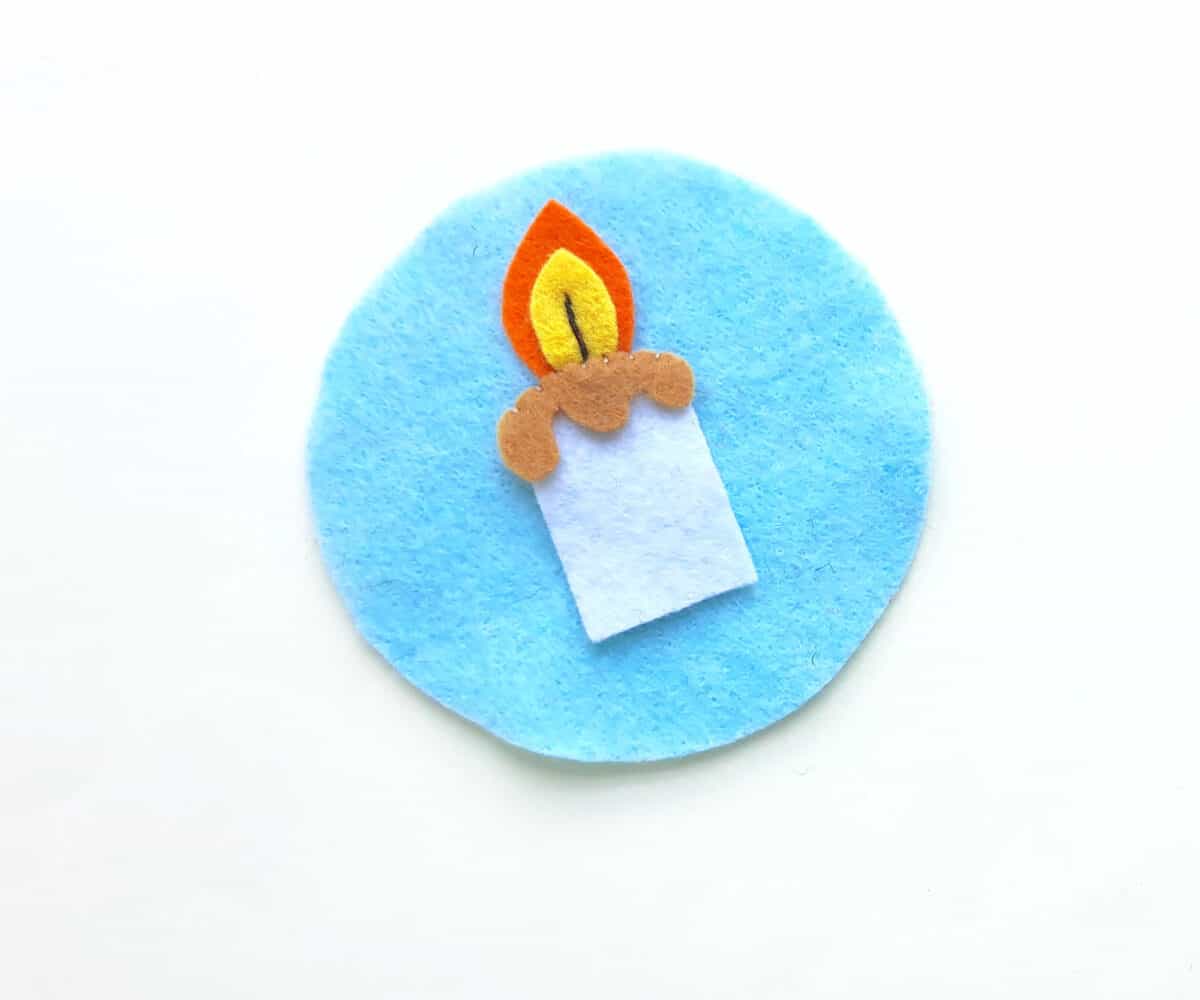 Step 4
Put the leaf cutouts on the bottom side of the base, overlapping the candle pattern.
Stitch the leaves through the candle and base with a simple straight stitch using green thread.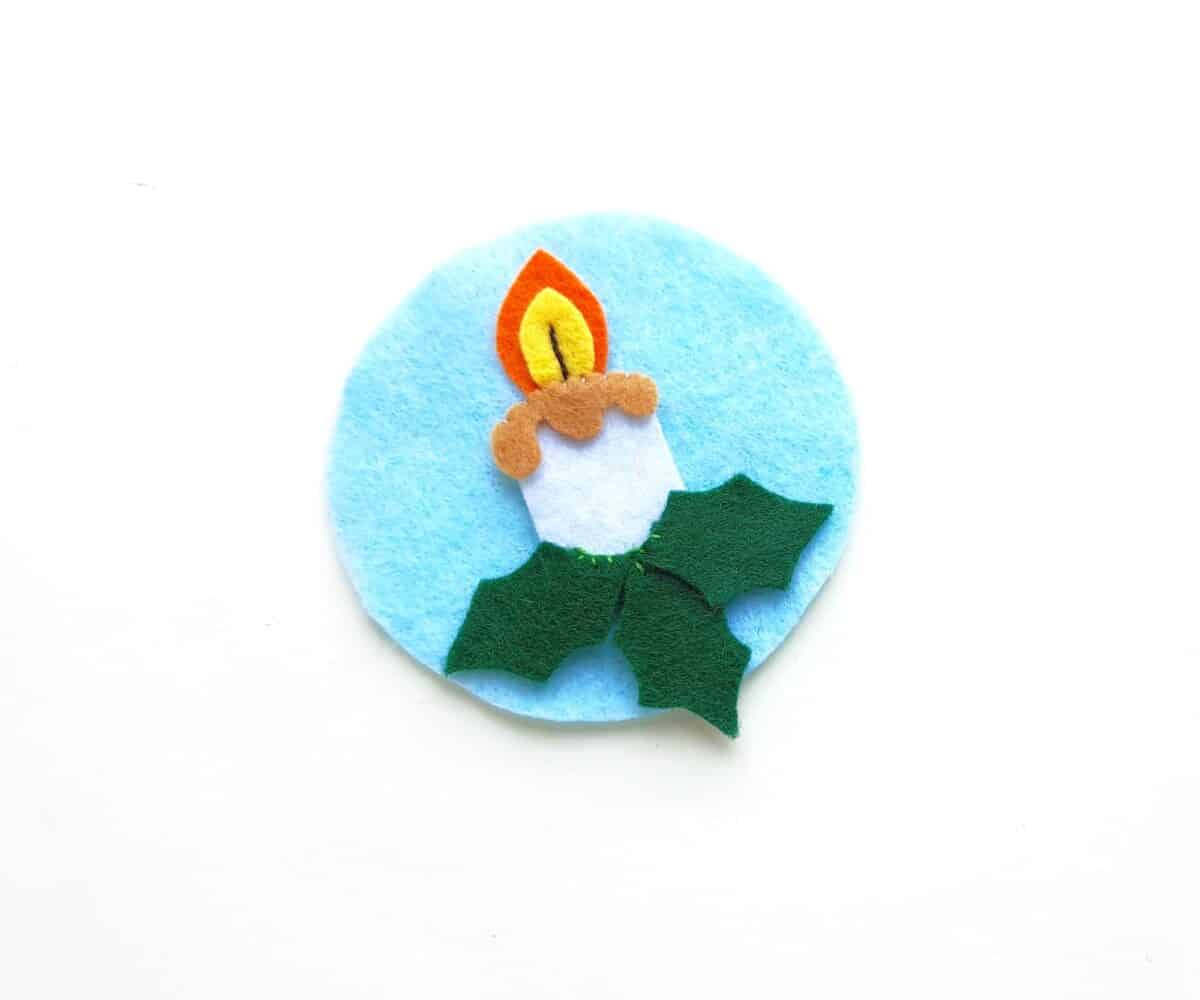 Step 5
Put the berry cutouts on top side of the leaves.
Sew each berry onto the base by using a cross-stitch in the middle of each berry using red thread. Be sure to go through the berry, leaves, candle and base to secure all layers together.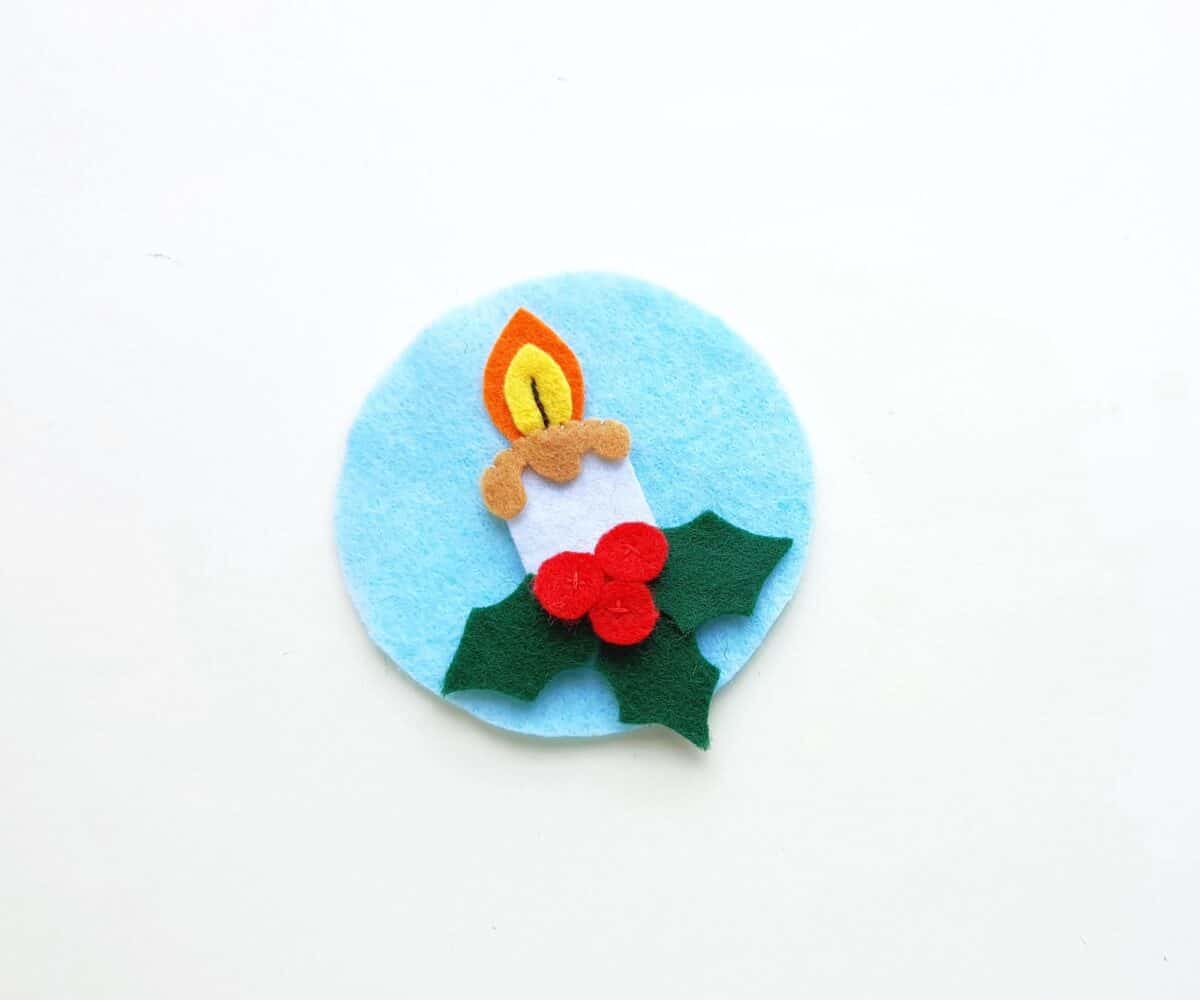 Step 6
Place the second base pattern underneath the base with the candle stitched on top.
Combine the two circles by stitching around the edges with similar colored thread. Leave a small opening on top to stuff the ornament.
Using scrap felt bits or Polyfill, stuff the ornament until it is as large as you want.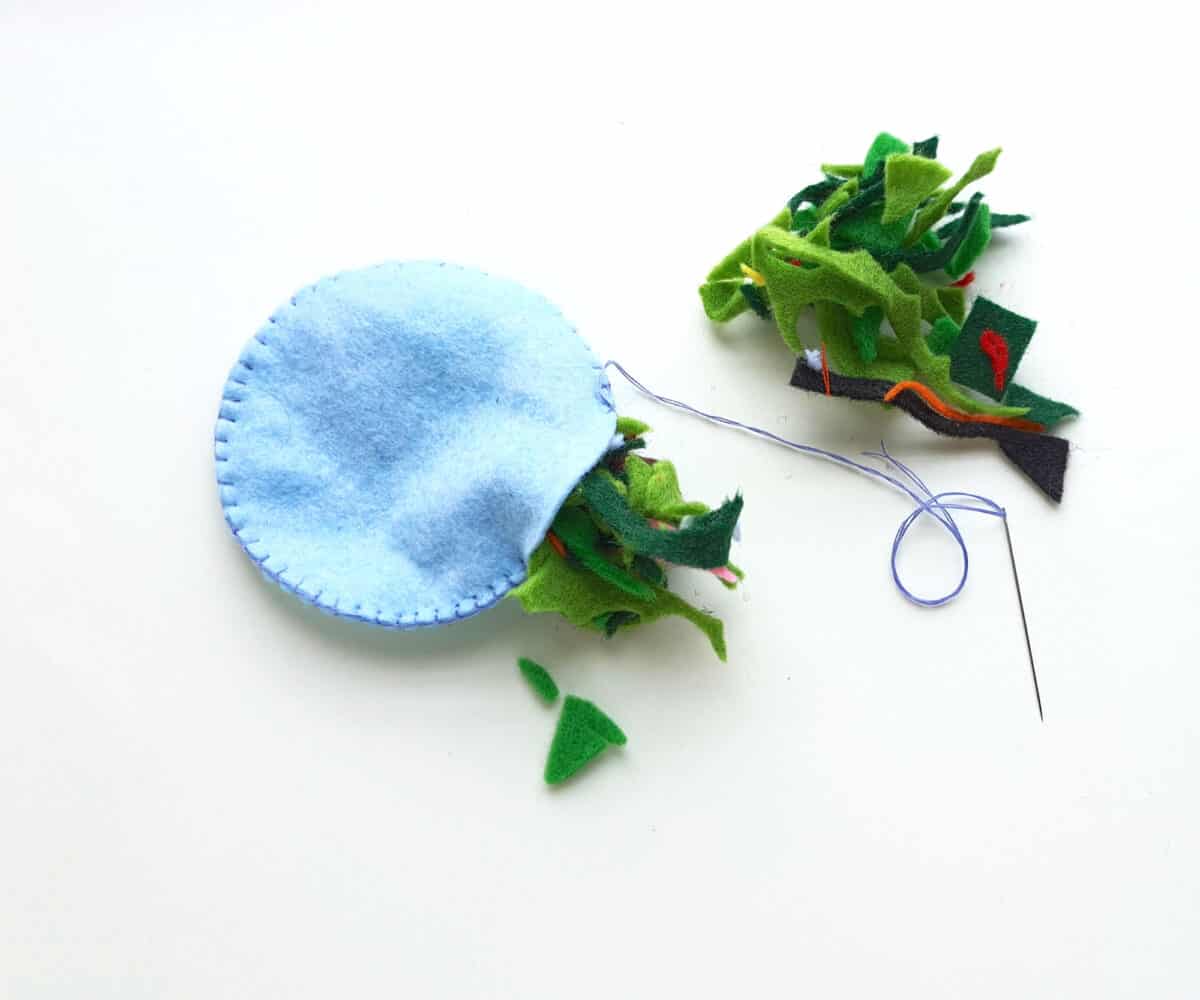 Step 7
Stitch the opening closed. Then, attach a ribbon loop on the backside of the ornament to use as a hanger.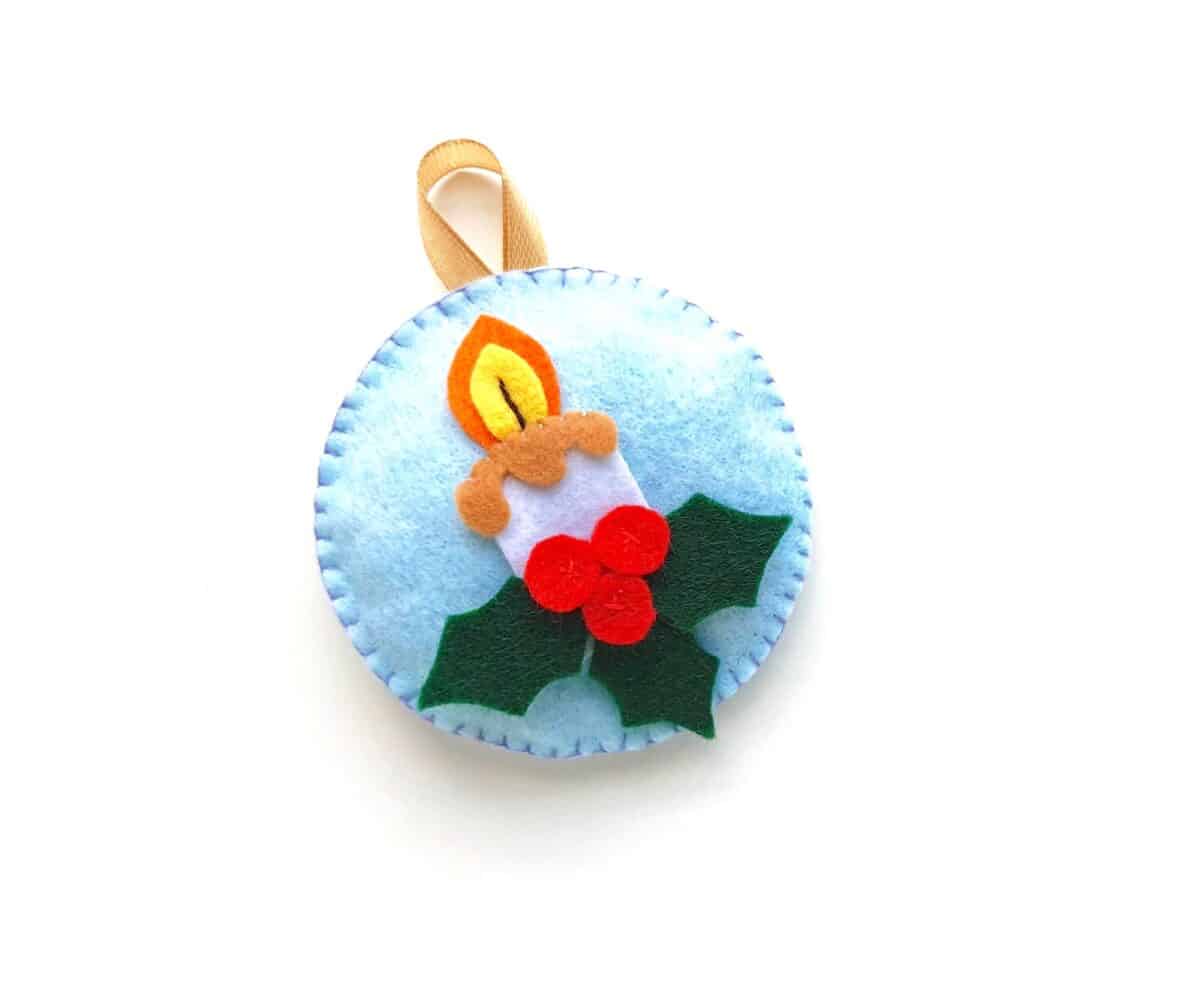 If you like this felt Christmas candle ornament pattern, be sure to see our other felt ornament patterns: