This super easy craft just requires a little hand stitching to make a tea cup pin cushion.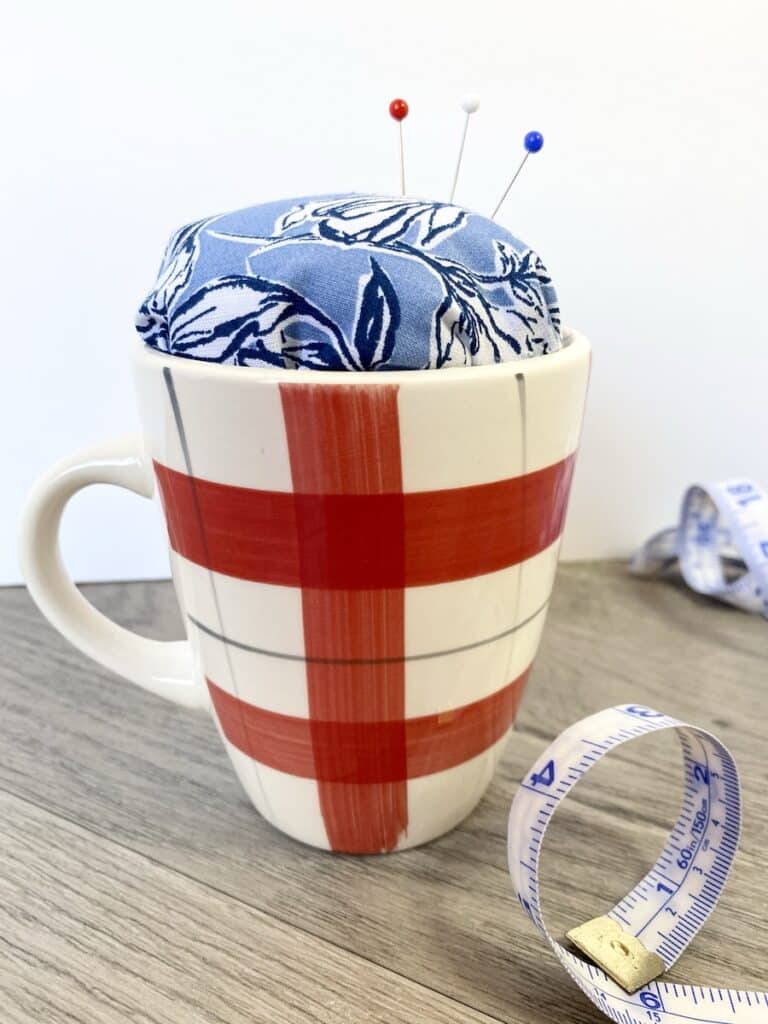 Seriously, it's so simple! Every beginner sewist can do this! Plus, it's very inexpensive to make.
This is such an easy DIY project because you can use craft scraps to make it.
Most people have tea cups they are not using, so repurpose one into a pin cushion. This is especially nice if you have a souvenir tea cup that you'd like to keep for the memories, but you don't use it to drink tea or coffee anymore.
If you don't have a tea cup, they are easy to find at a dollar store. I like finding them at thrift stores. In fact, I can find them for just .25-.50 cents!
You just need a little bit of fabric for the cushion. Use a scrap piece or even repurpose an old flannel shirt.
Little bits of stuffing can be found in your craft supplies, or just use a lot of cotton balls or other soft fill.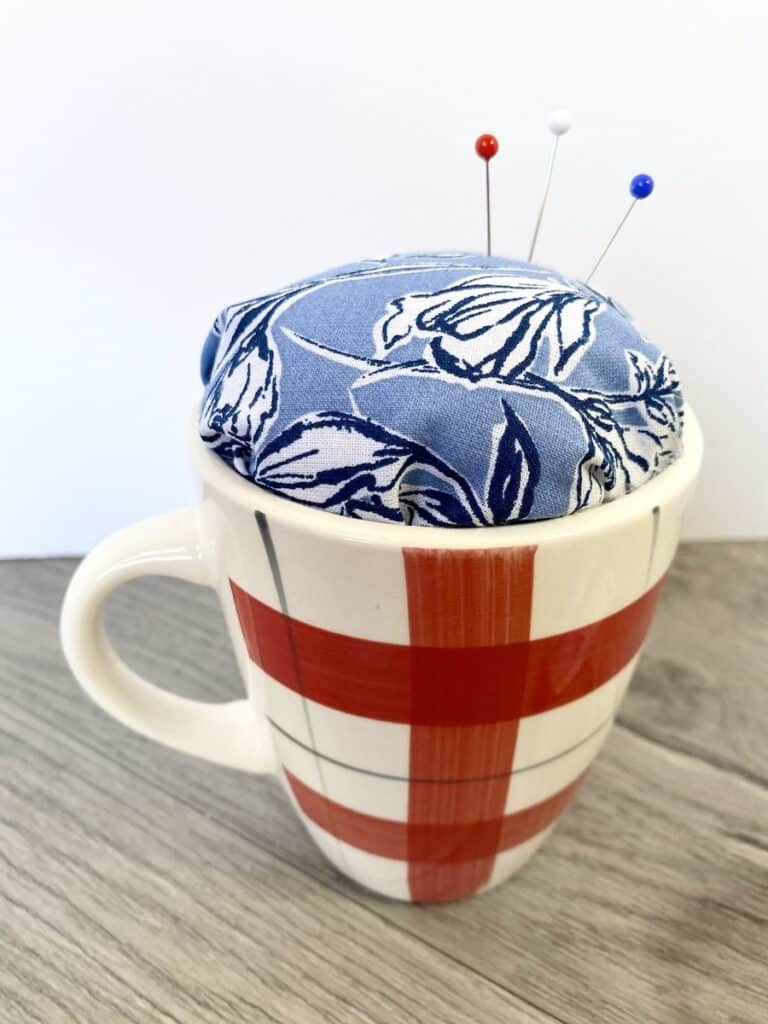 How to Make a Tea Cup Pin Cushion
Supplies
Fabric scrap or fat quarter
Tea cup
Fiber fill or batting
Needle and thread
Fabric scissors
Glue gun and glue sticks
Instructions
Step 1
Cut fabric to roughly 12" x 12". This does not have to be precise, and you can keep the selvage edge.
Step 2
Place a handful of fiber fill (Poly-fil) in the center of the wrong side of the fabric.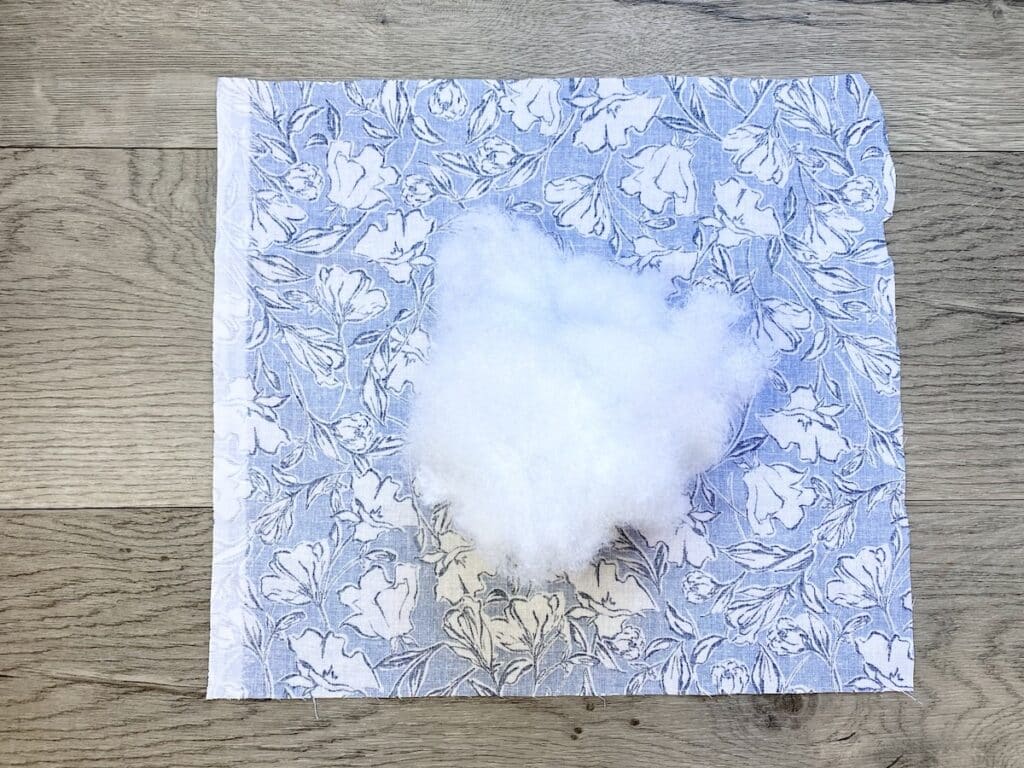 Hand sew a basting stitch all the way around the fabric. Then pull the thread taught to hold the fiber fill in place.
Step 3
Place the fabric ball into the cup with the cut fabric ends down in the cup.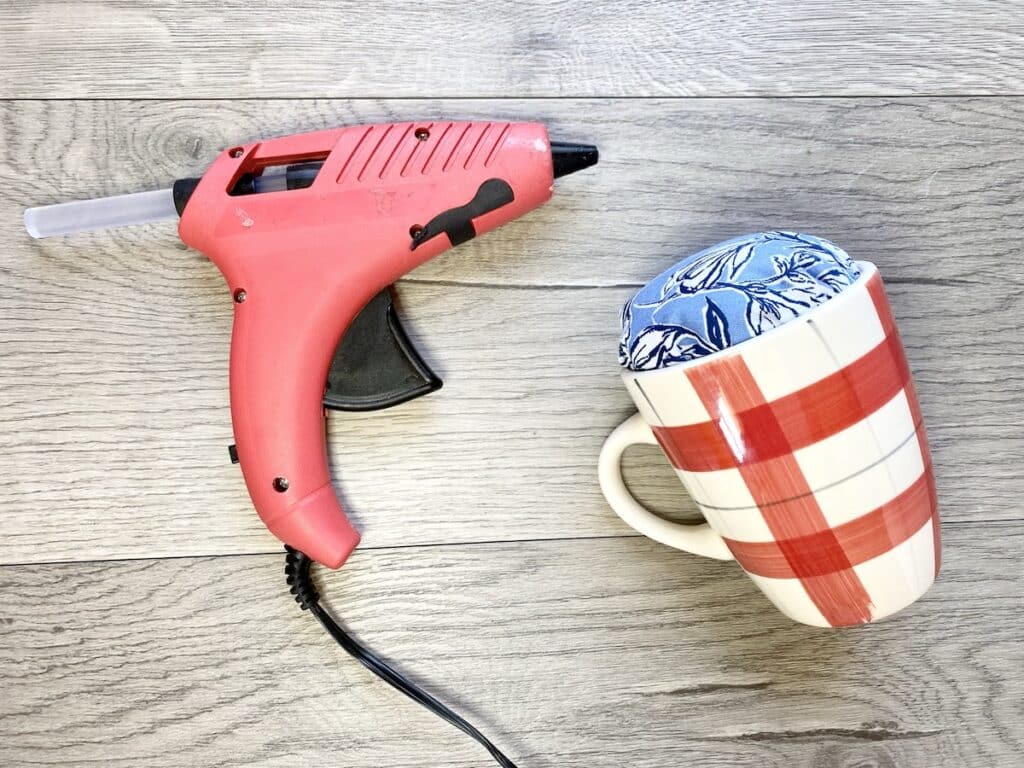 Glue the fabric ball to the tea cup. Hot glue the fabric in place just beneath the rim, being sure to go all of the way around. You can gently lift the fabric away from the tea cup edge to apply the glue and then press into place.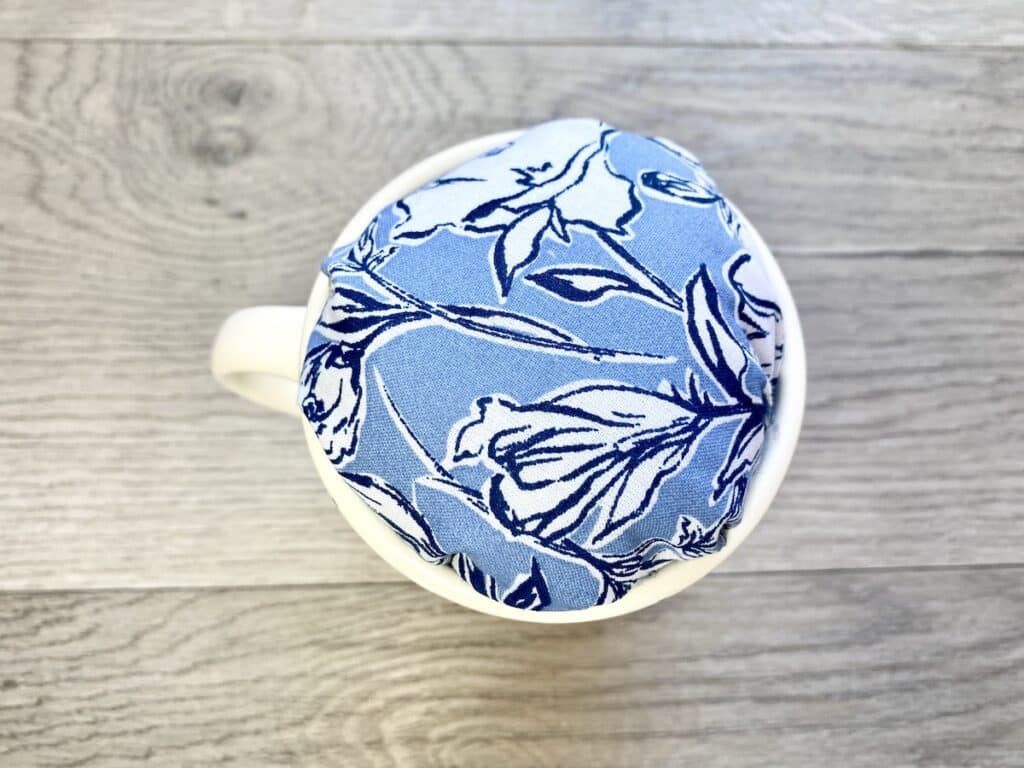 You might also like these quick and easy sewing projects:
Don't forget to Pin This to a DIY board so that you remember it for later!