This cute turkey craft for kids is an easy sewing project using felt scraps and simple stitching.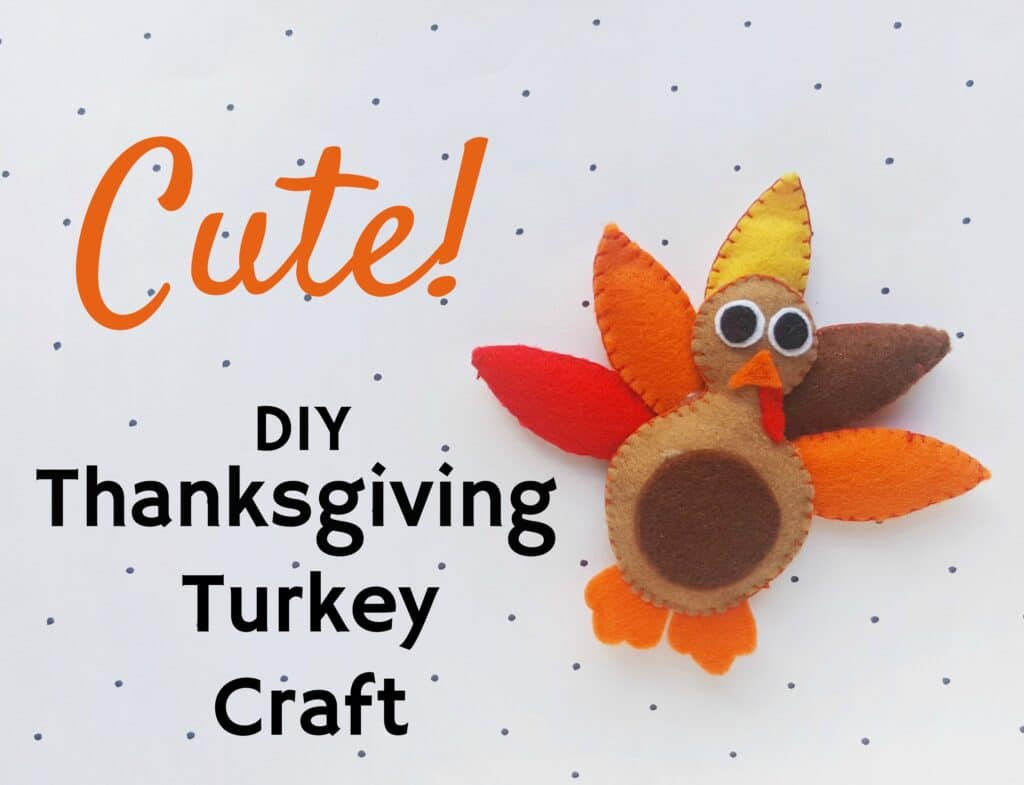 Turkey Craft For Thanksgiving Holiday
Thanksgiving is one of the times when the kids are home and you're trying to figure out how to keep them entertained.
This Thanksgiving turkey craft is perfect for older kids, and even visiting family, to do as a DIY project. Even if they don't already know how to sew.
You just need thread and a needle and some scraps of felt.
Be sure to pin this craft idea to Pinterest for later so that you're ready with great activities when the family says that they are bored!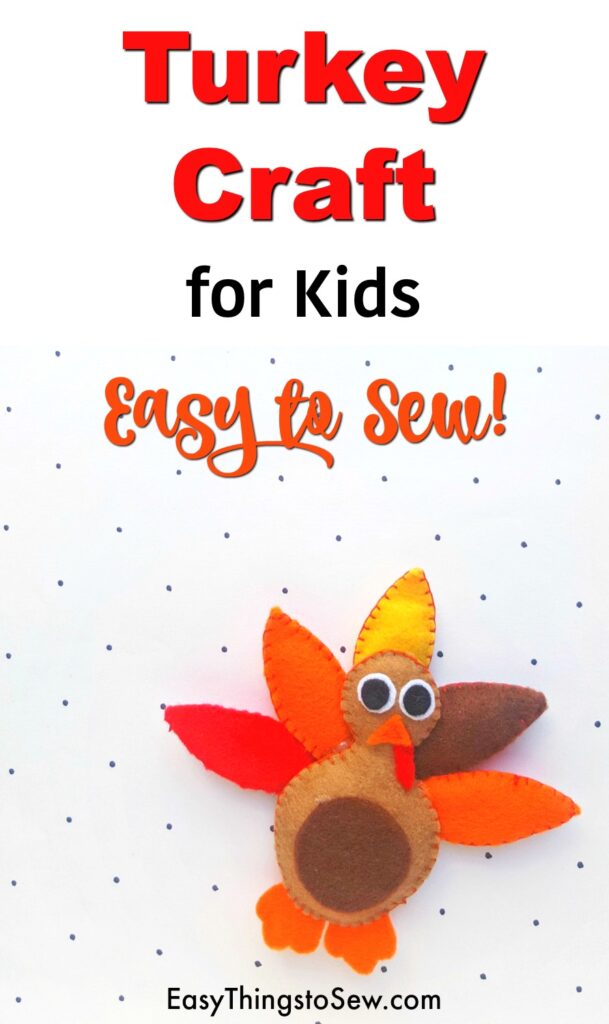 Turkey Craft DIY Project
Supplies:
Colored felt – yellow, orange, red, brown, black and white
Needle and thread
Pencil or pen – for tracing the template
Scissors
Cotton filling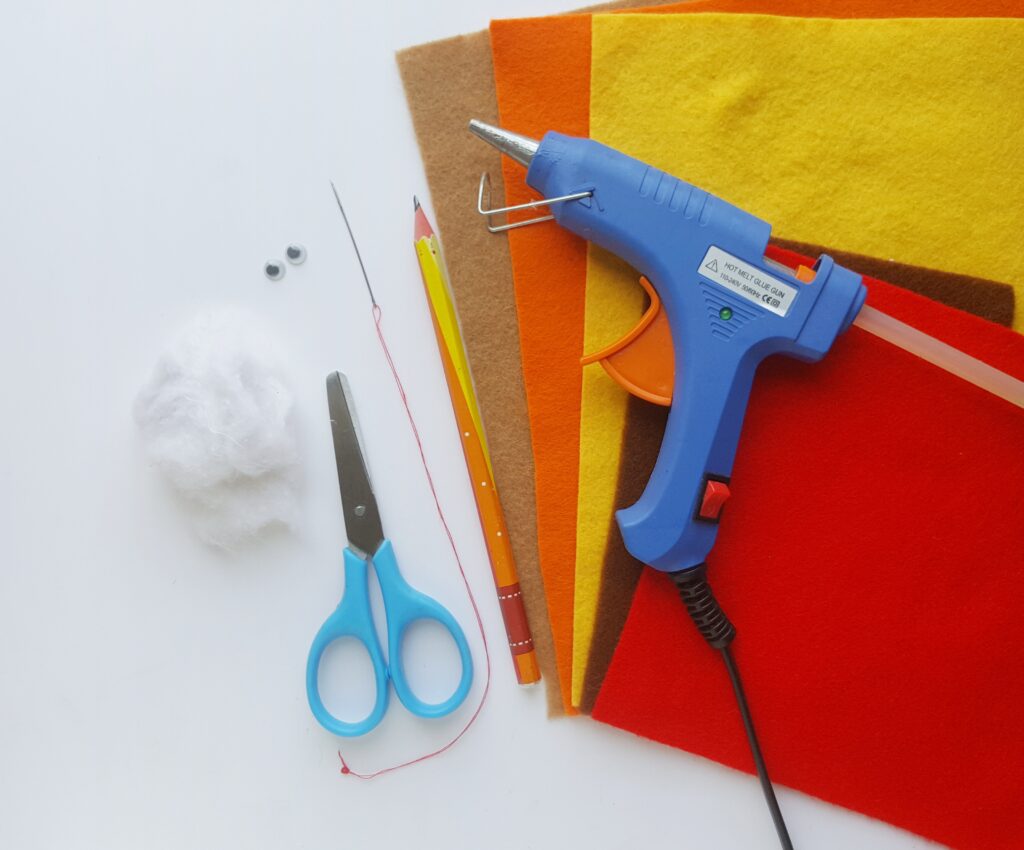 Directions:
Trace the patterns from the template onto the felt. Download the PDF craft template in our Free Digital Library. You should have the following: 2 parts for the body, 1 beak, 1 wattle, 10 feathers (2 for each feather pattern), 2 parts for the white area and 2 parts for the black area of eyes, and 2 legs.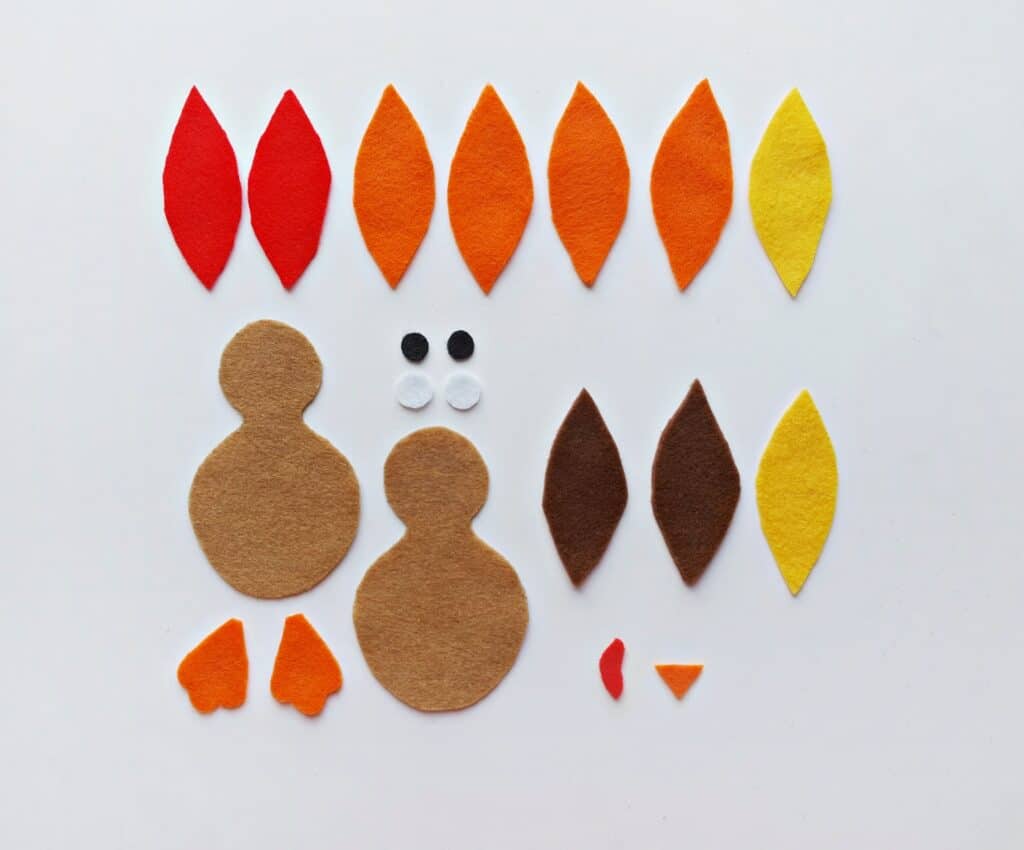 2. Take a main body part and stitch the eyes, the beak and the wattle on it.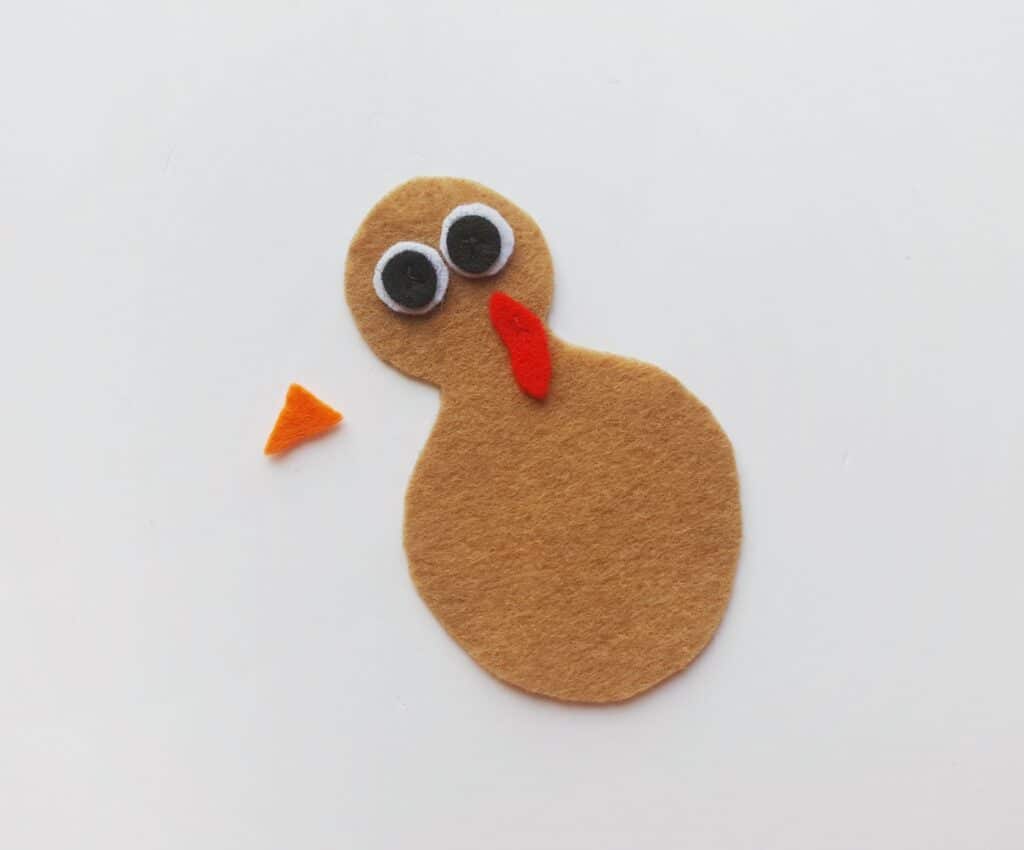 3. Take the other (plain) body piece and place it under the one with the face attached. Match their sides together.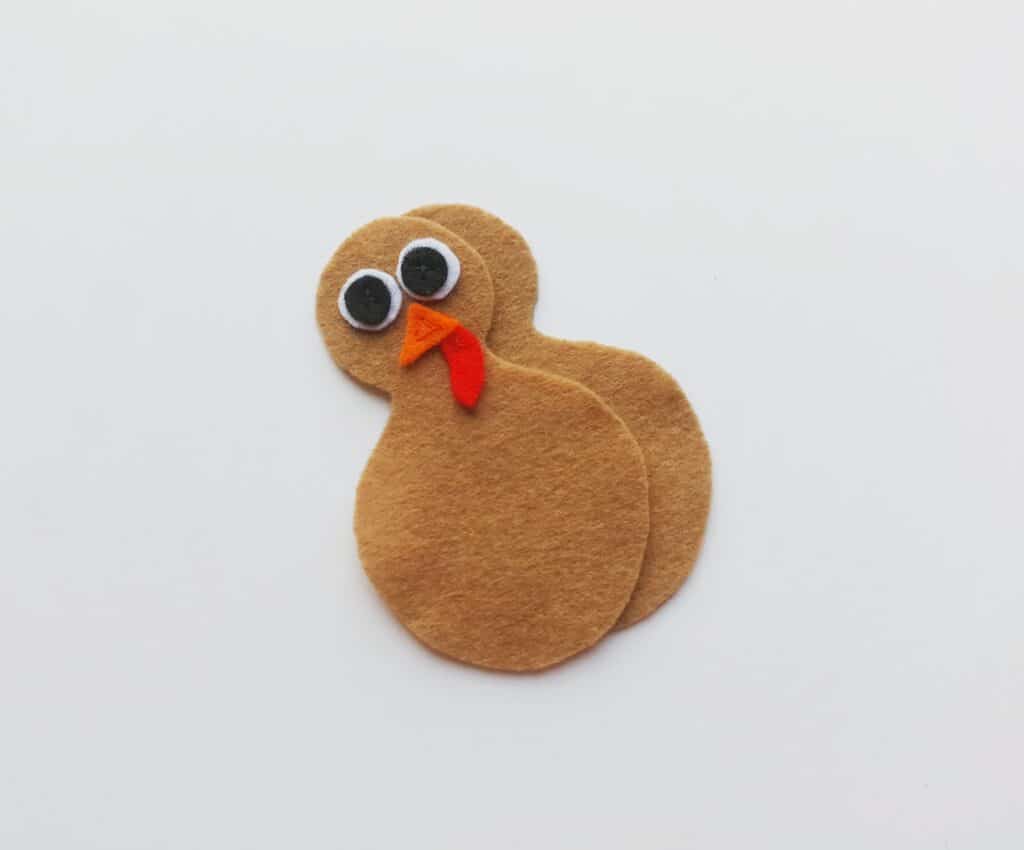 4. Stitch around the sides of the body cut but keep a small opening at the bottom side.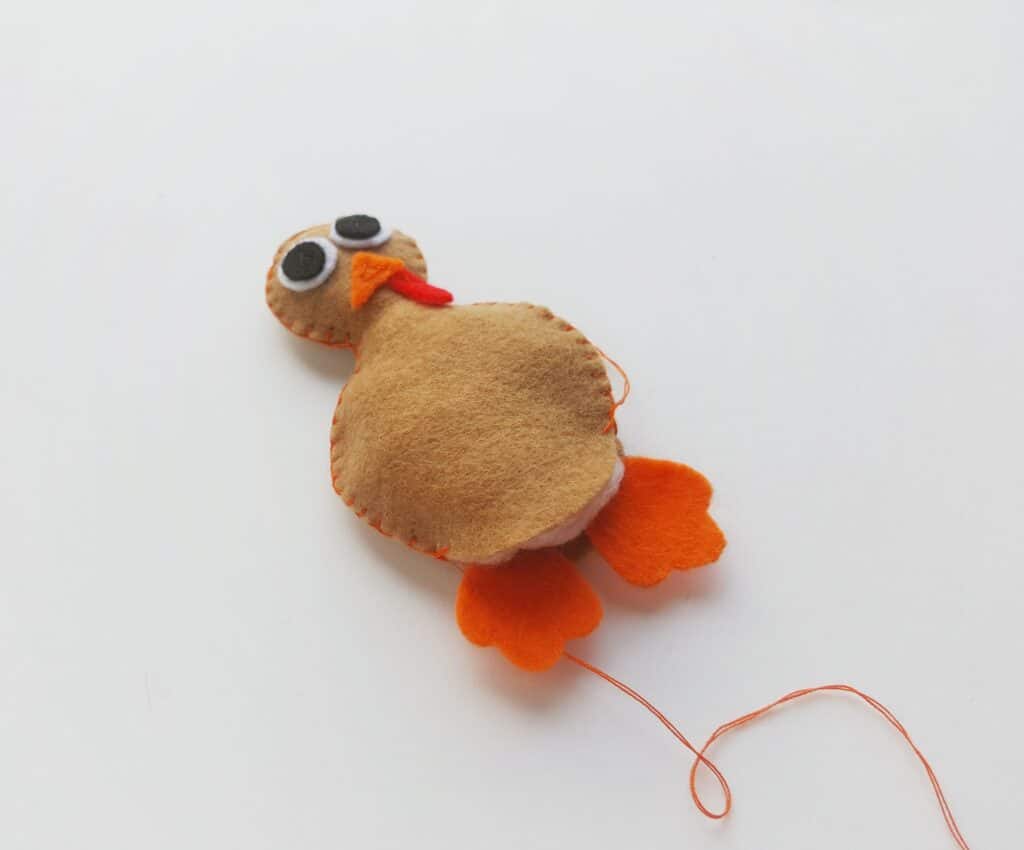 5. Stuff cotton filling through the opening and then place the 2 legs between the 2 body cut outs at the bottom open end.
6. Stitch the bottom in order to attach both the body parts and the 2 legs together.
7. Take any 2 feather patterns (same color) and place them together, making sure that the sides are matched.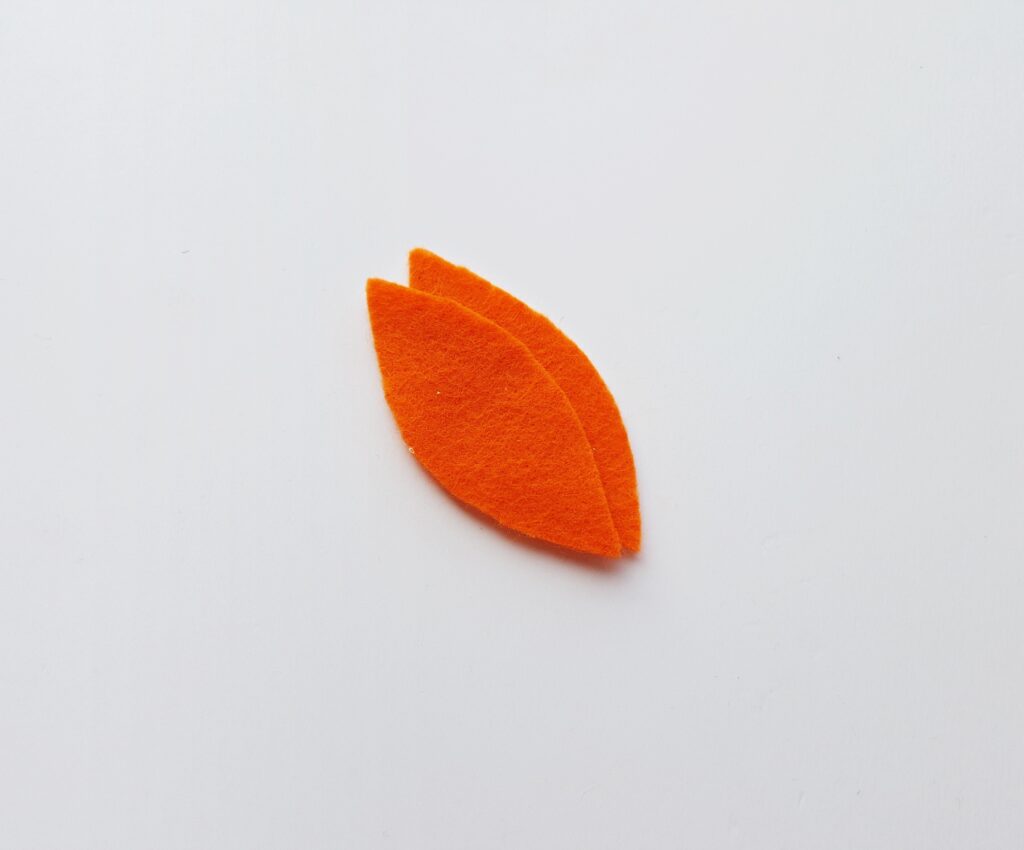 8. Stitch around the sides of the feather patterns and before closing the stitch make sure to stuff a little cotton filling through the opening. Do the same process with the remainder of the feathers.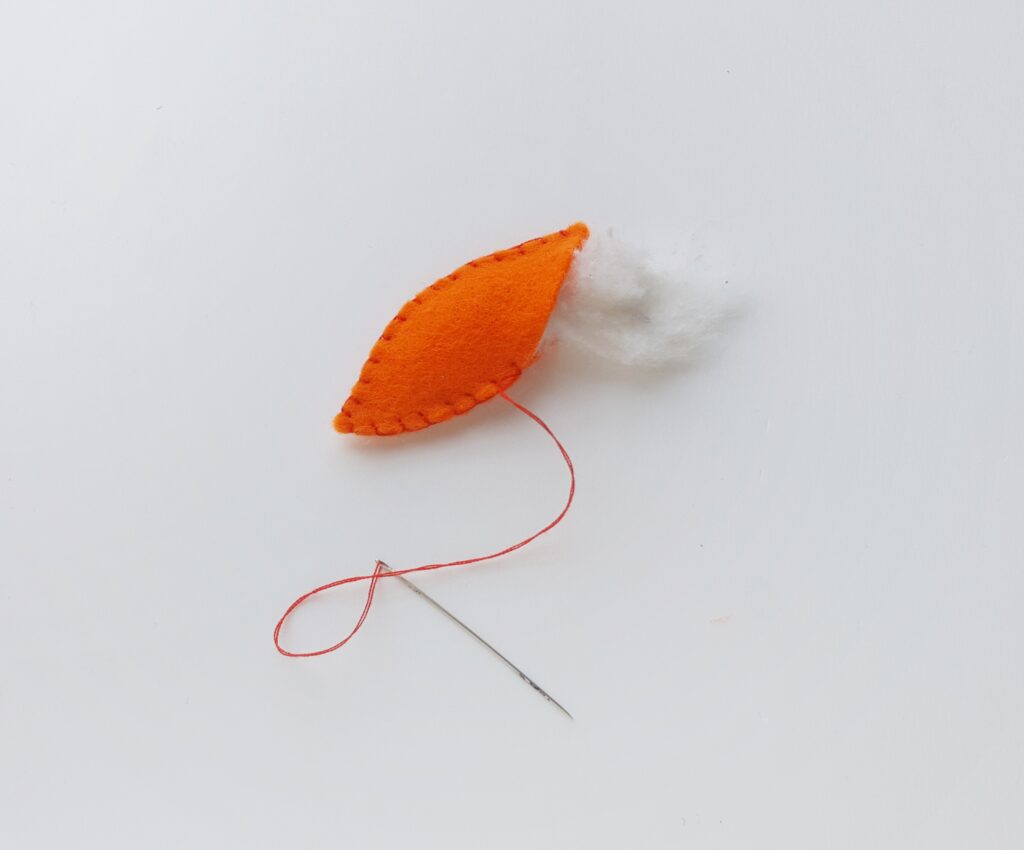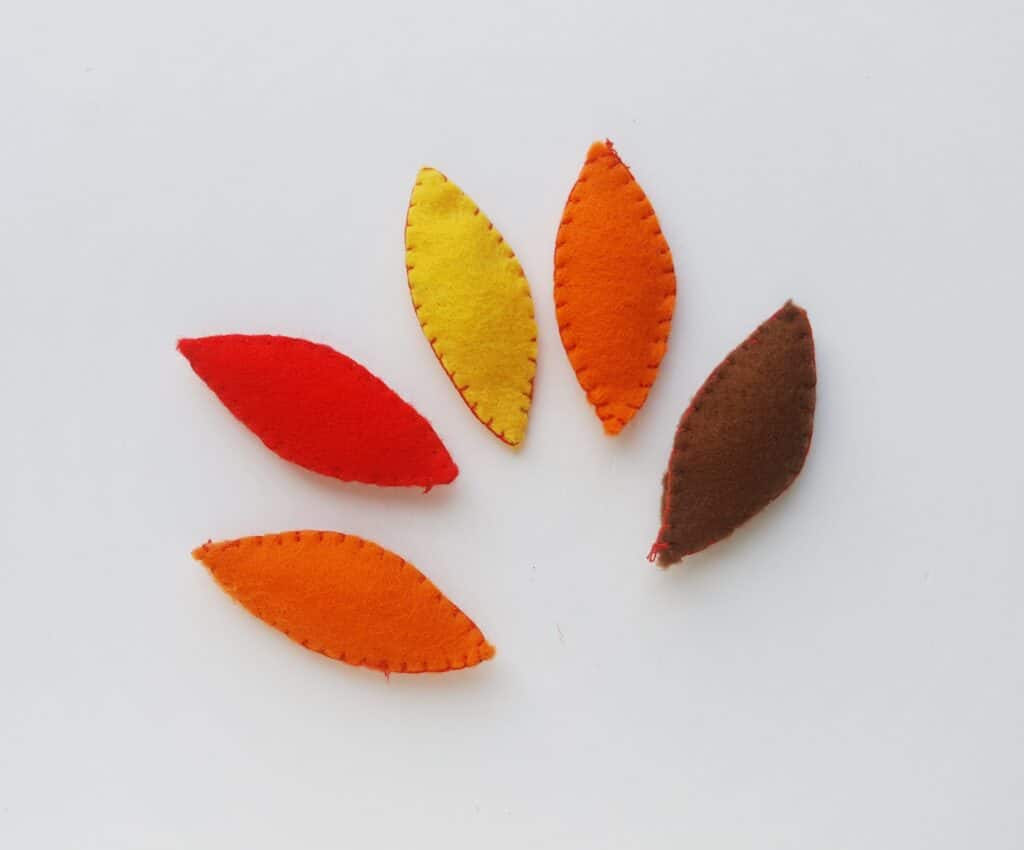 9. Decide how you would like to arrange the felt feathers on the turkey. Heat up the hot glue gun.
10. Glue the feathers on the back side of the stuffed turkey body one by one. Make sure that the feather patterns are visible from the front side of the turkey.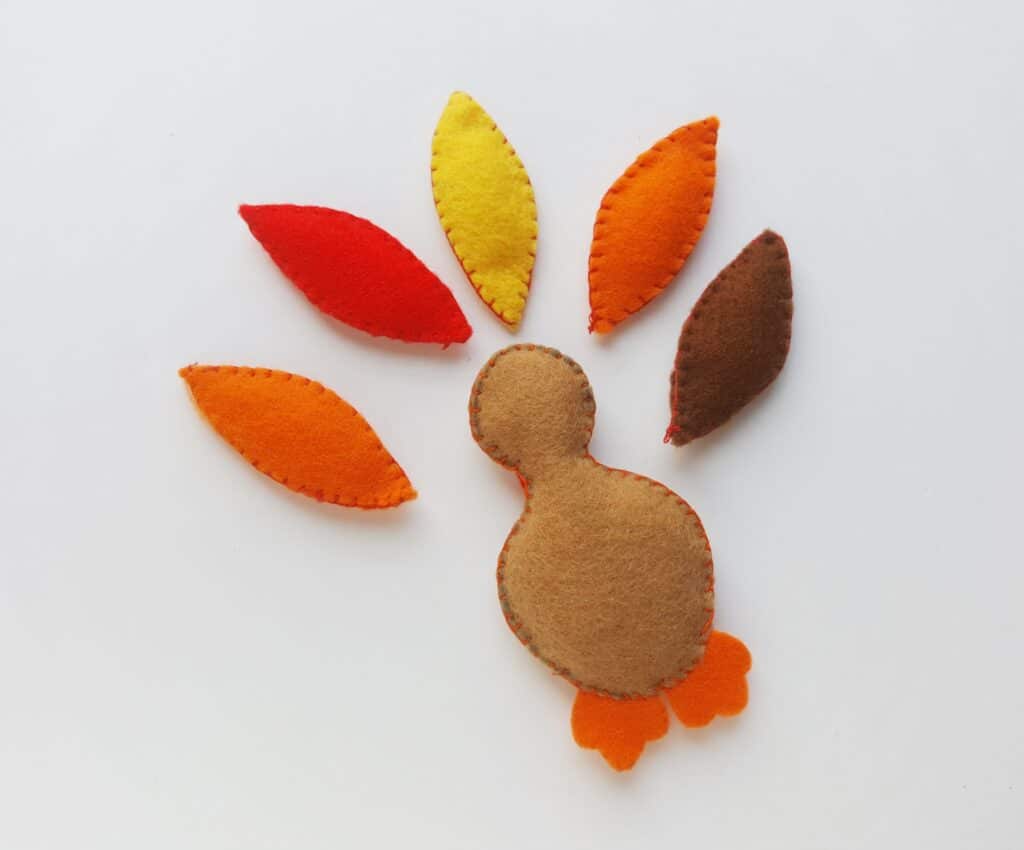 11. If you want to cover the places where you glued the feathers (if, for instance, there's a lot of hot glue gun wax showing), you can cut a circle out of a piece of felt and glue on top.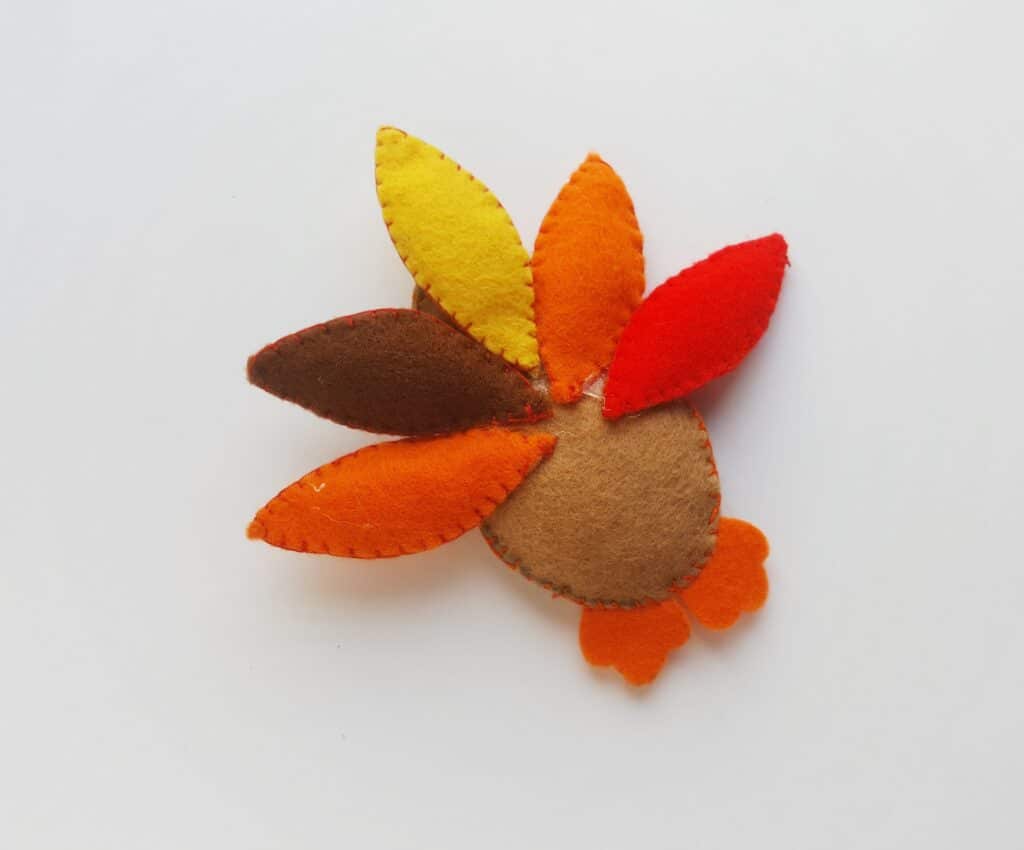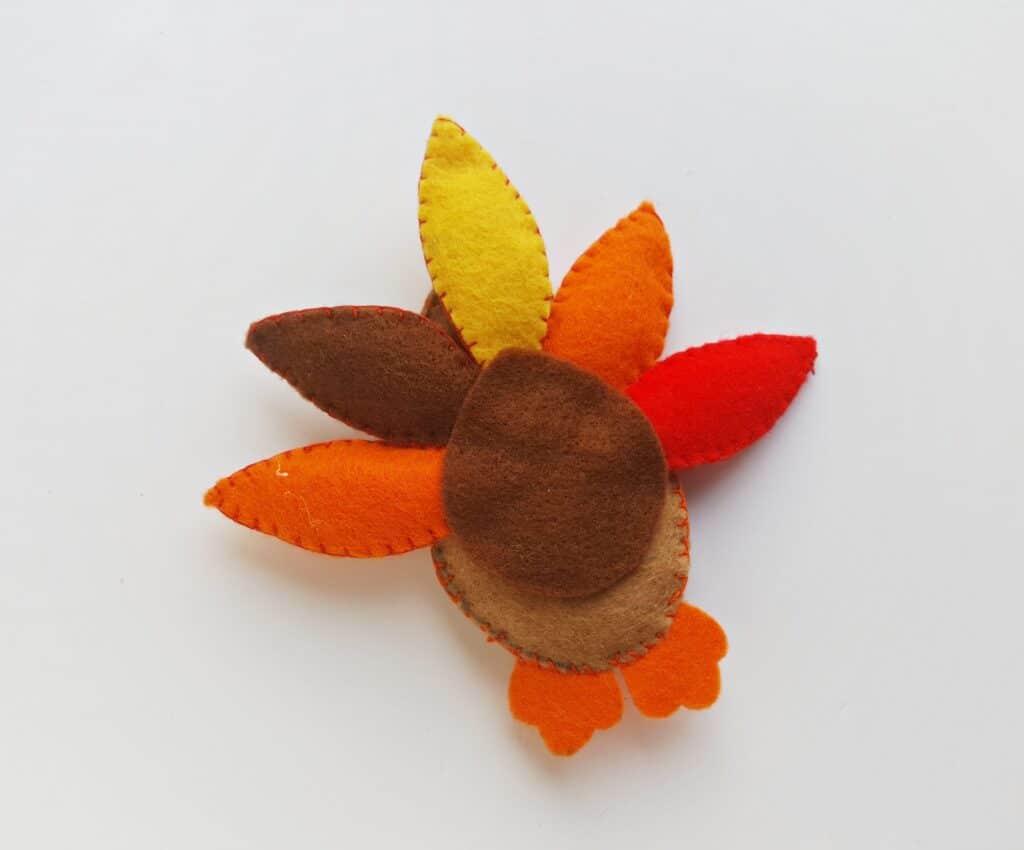 12. Glue a small piece of round felt on the front of the turkey.