These easy to sew bows are cute to add to clothing, hair accessories, and more. Get our free template to make your own fabric bow.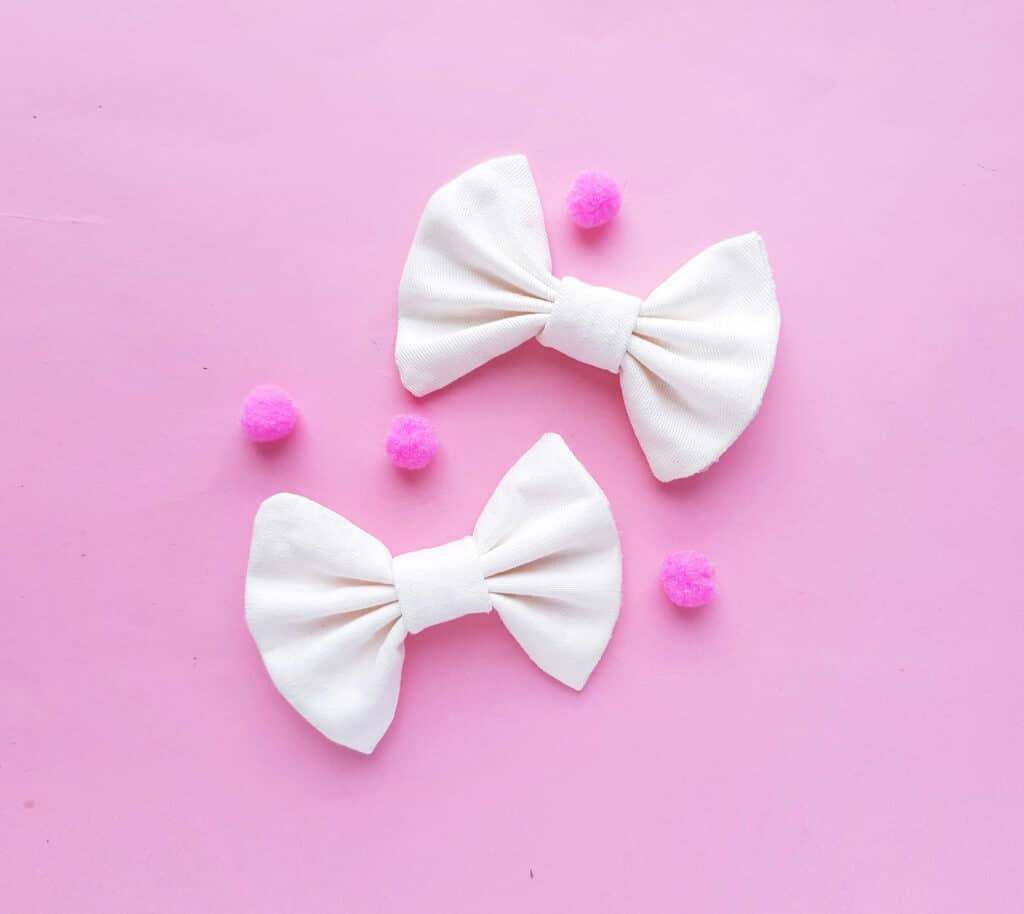 These instructions show how to make a bow from fabric. But you can easily make a DIY felt bow, too, using the same template and directions.
Whatever material you choose, these DIY bows are great for hair accessories. Attach one to a clip or sew onto a hair scrunchie.
Here's some more ways to use DIY bows:
Make into a hair clip
Attach to a hair tie
Add to a headband
Add to a shirt or sweater
Attach to tops of shoes
Put on a wreath
Sew onto a pillow
Add to a gift basket or Easter basket
Make into a magnet
Be sure to download our free bow template!
*The instructions below can be printed out. However, they will not include photos (to save your printer from using too much ink!). Be sure to Pin this DIY project or bookmark the link if you want to refer to the photos later.
Yield: 1 bow
How to Sew a Bow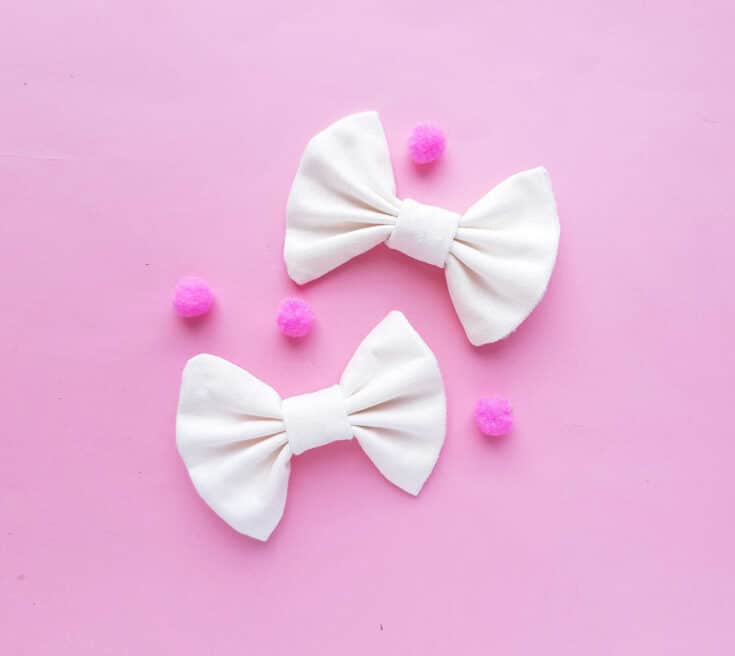 Easy directions and a free bow template for how to make a bow. Use either fabric or felt for this DIY project.
Materials
Free Bow Template
Fabric or felt
Pencil or fabric marker
Thread
Needle or sewing machine
Scissors
Instructions
Trace the free template pattern on your fabric and cut out.
Fold the big square into half (fold along the longer side) and fold the small square into half (fold along the shorter side). Keep the right side inwards, showing the wrong side of the fabric outside.
Sew closed two open ends of the folded big square. Sew across from the folded edge, plus one of the small ends. Do not sew the third open edge yet.
Sew along the longer open side of the small square (across from the folded edge). Keep the 2 smaller ends open.
Turn both pieces inside out to reveal the right sides of the fabric.
On the open side of the big square, fold the fabric edges under about 1 cm. Then stitch together to secure the seam.
Fold the big fabric square into accordion folds in the middle. Tie a piece of thread tightly around the middle to secure it in place.
Place the small fabric piece in the middle of the bow, covering the stitched part. Wrap around and cut off any excess fabric that won't be needed to stitch together seams. Using a needle and thread, hand stitch the overlapping seams together in the back and secure with a couple knots.

Notes
Looking for the photo tutorial? Find the step by step photos at: https://easythingstosew.com/how-to-sew-a-bow/
Pin this project to a sewing or DIY board to save for later, and to share with friends!