Buying gifts for someone who loves to sew? Or someone who would like to learn how to sew? Then these are the best stocking stuffers for sewing!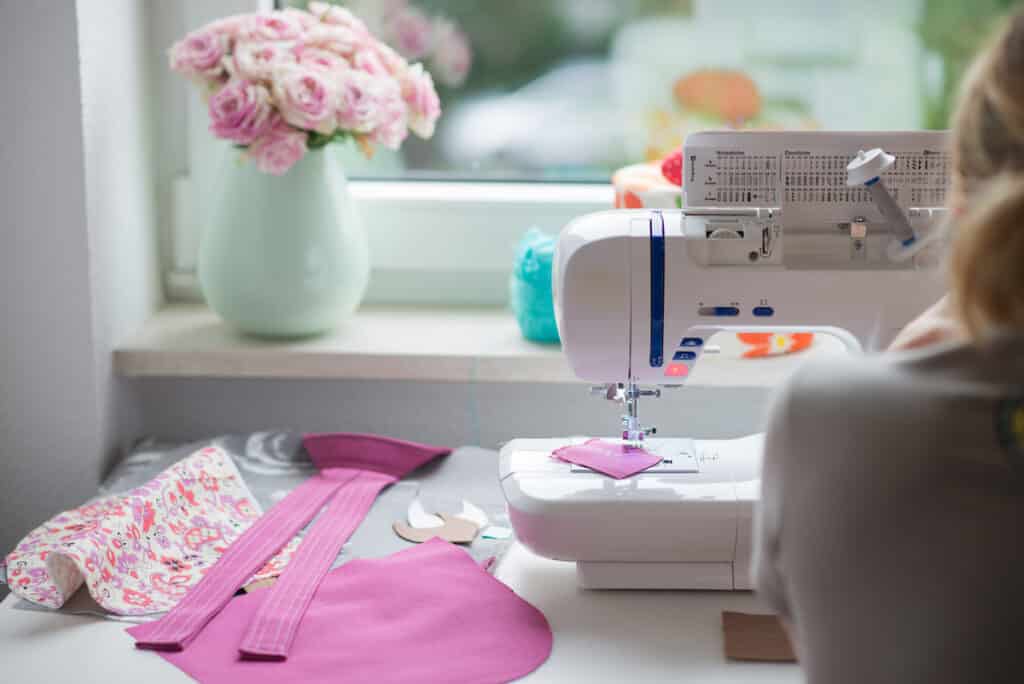 What I love about stocking stuffers for sewing is that the items are both necessary and inexpensive! That's right. You can gift someone what they need and they'll be so appreciative. Yet the gifts will be budget-friendly, too!
I strived to find items less than $10 as these small gift ideas. (Of course, prices always fluctuate, so be sure to click to see what the current price is.) What you'll discover is that many of them are much less than that! So you can buy quite a few to fill that stocking!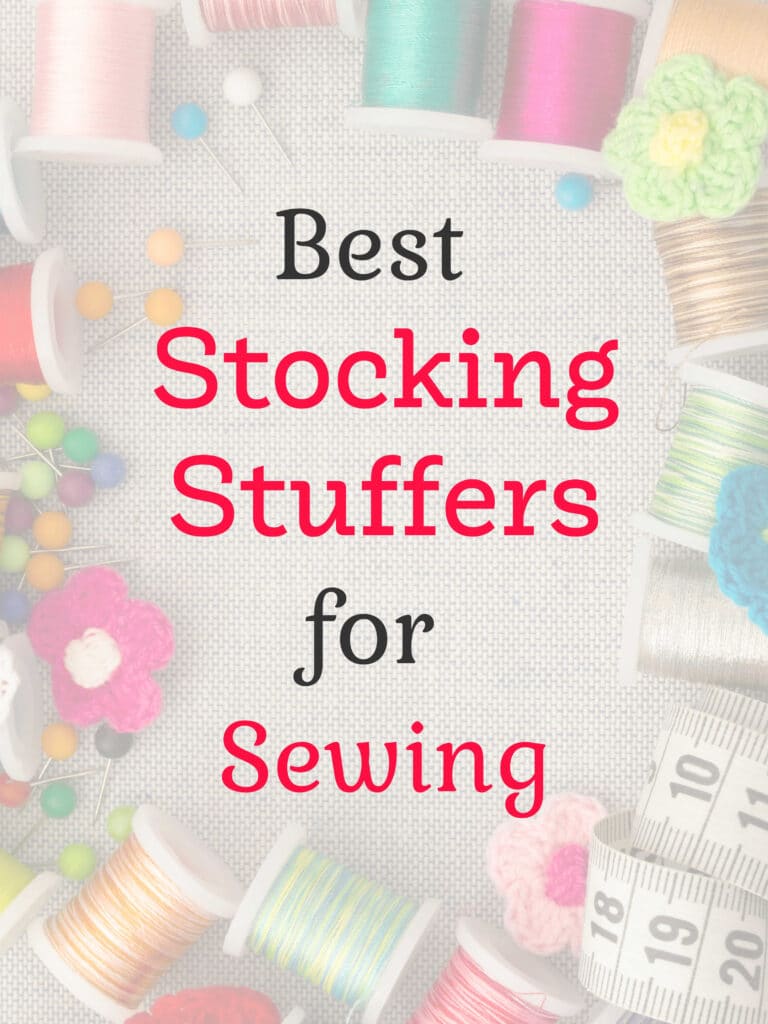 Thoughtful Stocking Stuffers for People Who Sew
1. Cute Straight Pins
I love these butterfly straight pins in a variety of pastel colors. There are even button straight pins, too.
2. Stop Fraying Liquid
When you're working with delicate fabrics, the rapidly fraying edges can be frustrating. This stop fraying liquid prevents the fraying, making it easier to work.
3. Wrist Pin Cushion
I love these wrist pin cushions that come in a variety of colors and styles. Perfect for adding or removing pins while sewing patterns, hemming, etc.
4. Thread Cutters
These little sewing machine thread cutters attach to the side of the sewing machine with sticky tape. When it's time to cut the thread, just slide it over this cutter without having to reach for scissors.
5. Fabric Chalk
Also known as tailors chalk, fabric chalk is an easy way to mark fabric and felt while cutting out patterns or hemming. It easily washes out.
6. Tape Measure
You just can't sew without a tape measure. You can't! Give them one they love and will use all of the time. This retractable tape measure won't get in a knot when thrown in the drawer.
There's always a classic tape measure, too. (I like that this one is in pink and a little bit different.)
If you really want a gift that stands out, though, get a tape measure with a cute cover, like these below. The crocheted fox tape measure is adorable!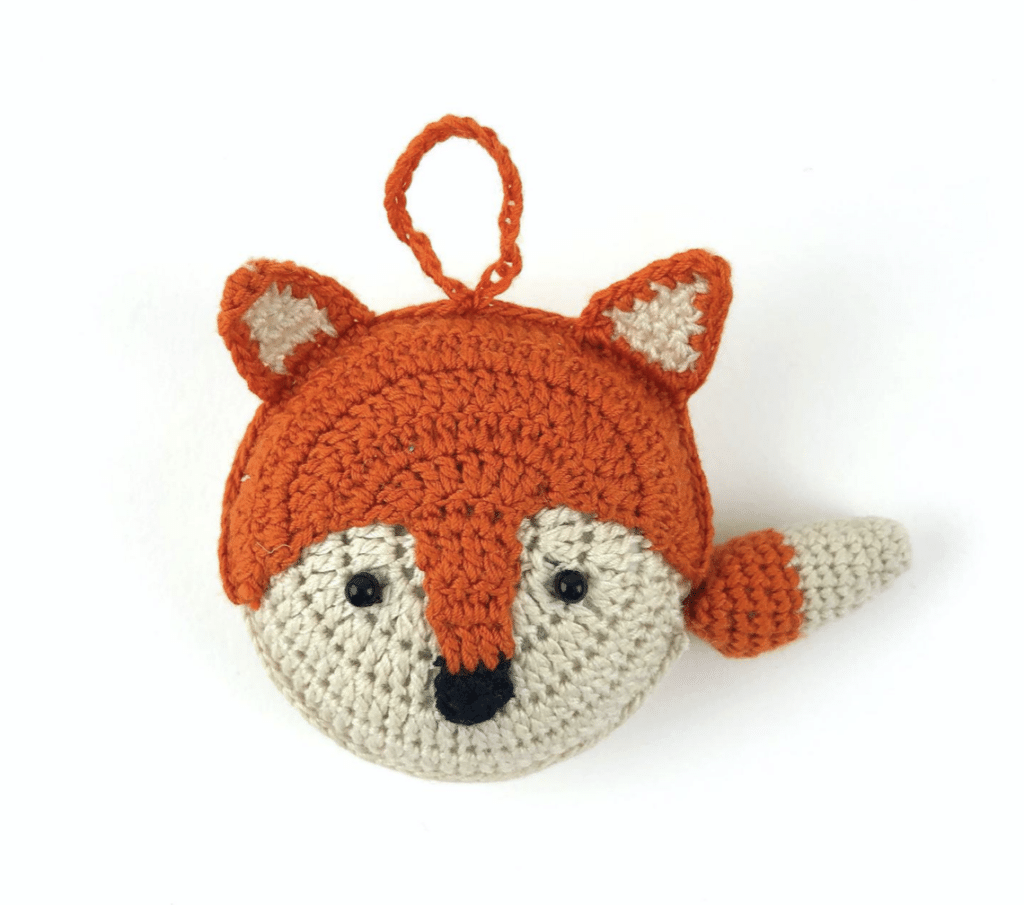 A fuzzy sheep tape measure is also adorable for a sewing, knitting or crocheting kit.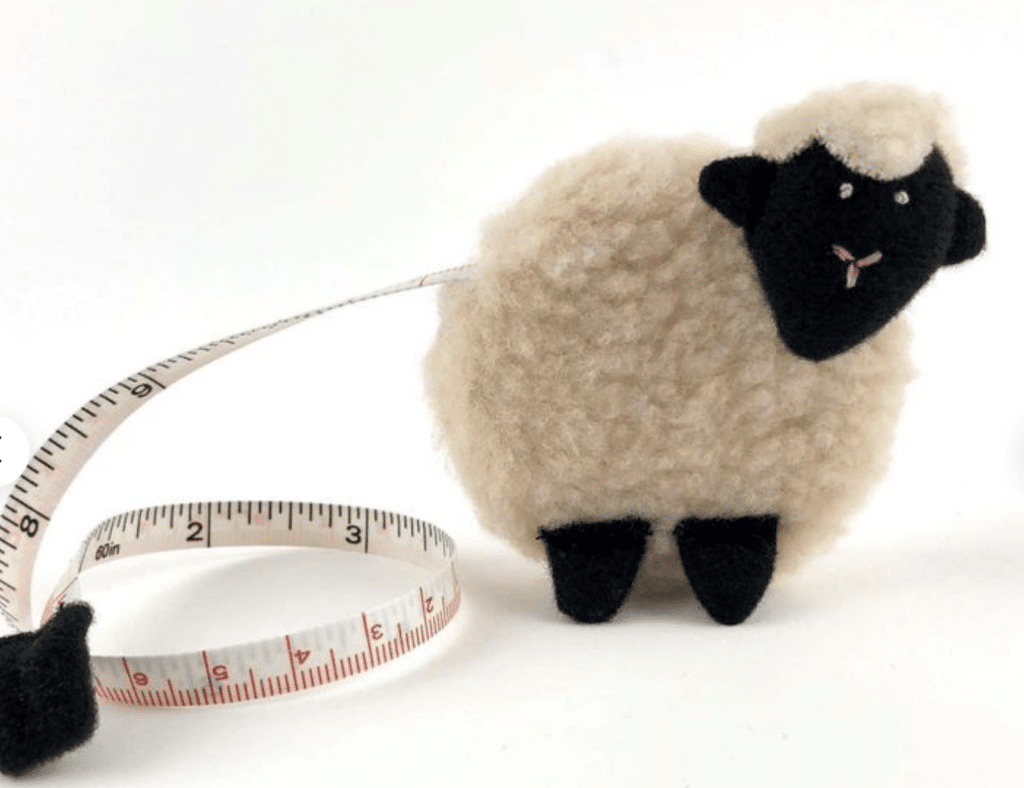 7. Sewing Clips
Easier to use than straight pins, these colorful little sewing clips look like tiny clothespins but hold fabric together really well when sewing seams or cutting patterns.
8. Lil' Sewing Tool
This Lil' Sewing Tool doesn't look fancy, but wow, it can really do a lot while sewing! It can push out seams, pull elastic through, and so much more!
9. Scissors
Even if they already have a pair of scissors, they probably could use some more! You know how frustrating it is when you can't find your scissors when you need them!
This 2 pack of classic crane scissors come in an elegant shape and two sizes. Choose from gold, silver or a stunning peacock color.
These smaller embroidery scissors are tiny but mighty! They have a Victorian look to them, and the copper floral design is gorgeous.
Pinking shears are necessary for cutting fabric so that it doesn't fray. Or they also just leave a decorative zig zag design.
10. Extra Bobbins
You just can't have enough bobbins. Especially if you are using a lot of different colors of thread. This 50-pack of bobbins will be great for all kinds of future sewing projects.
11. Thread Spool Huggers
Among the biggest problems with sewing thread is that the spools unravel and the thread gets in knots. These colorful silicone spool huggers prevent that from happening. Which means they can store their thread in a bag, drawer or cubby without having to worry about a mess!
12. Cute Pin Cushion
A pin cushion is among the things that will be seen the most! It's always in use. So make sure it's cute to look at!
You can always go with a traditional tomato pin cushion with an attached strawberry. I don't know why this is such a classic design, but people still love it to this day!
I love these mini cactus pin cushions!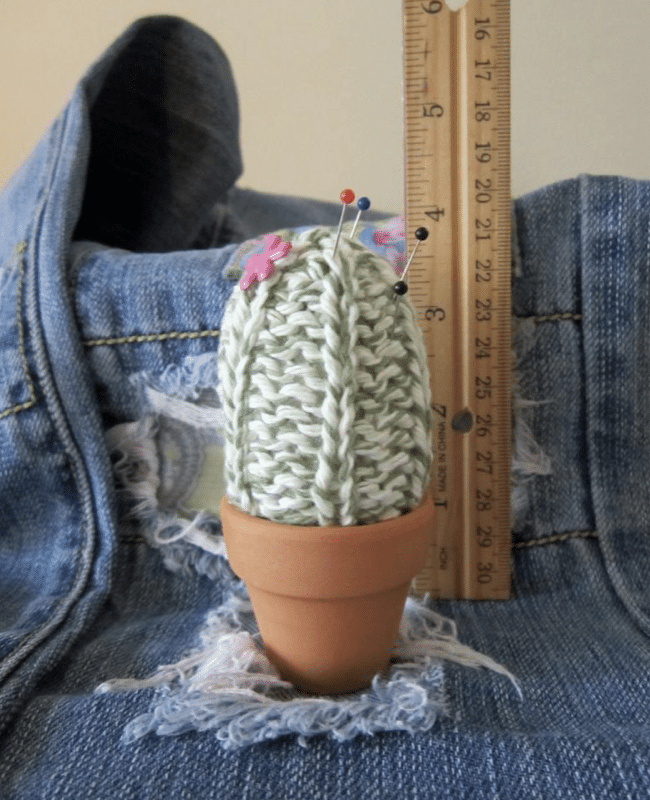 This hedgehog pin cushion is adorable, too.
And for just a few needles or pins, this lipstick pin cushion retracts just like a lipstick tube.
13. Tape Measure Jewelry
Proclaim your love for sewing and crafting with these tiny tape measure jewelry treasures.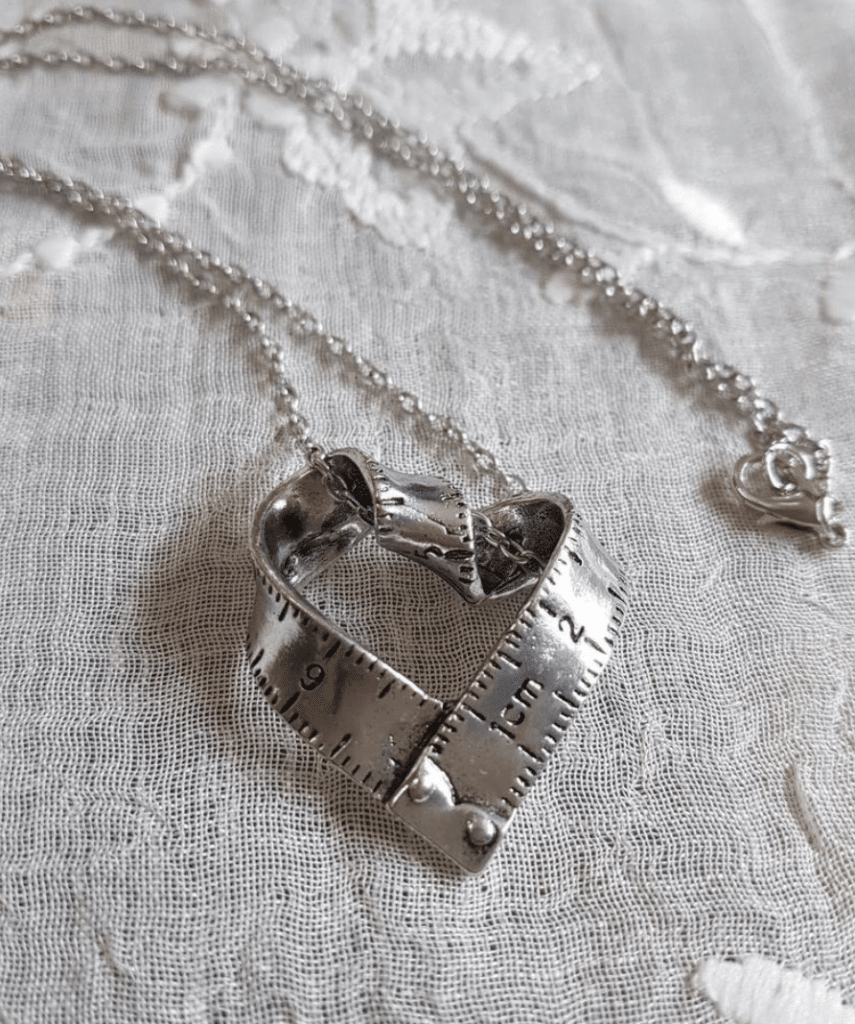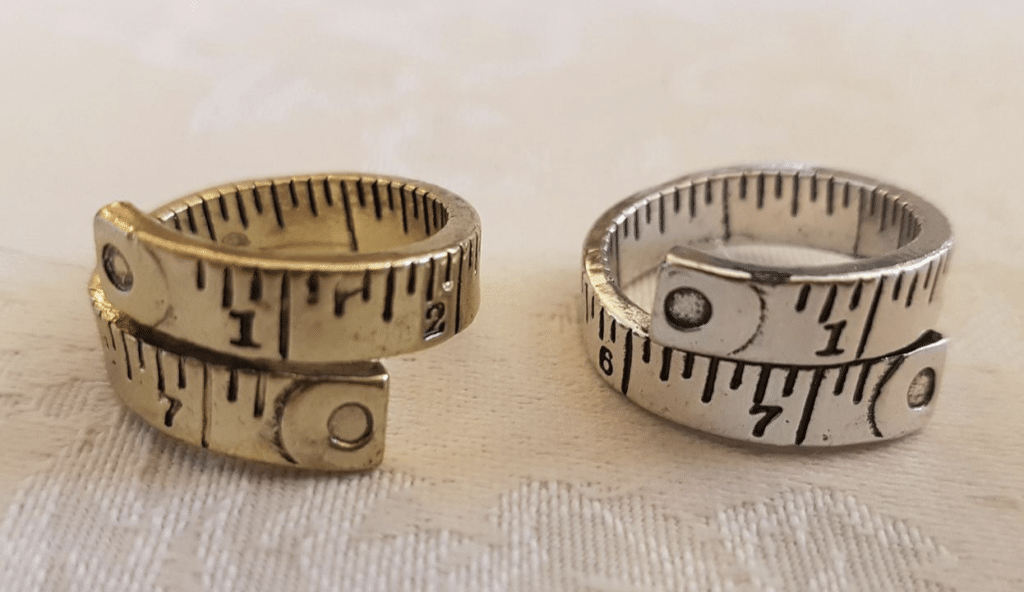 Both the tape measure ring and tape measure heart pendant are so unique!
14. Needles
Get a multi-pack of hand-sewing needles in all sizes.
Or this pack has 12 large-eye needles.
15. Sewing Gauge
This fancy looking metal ruler with a slide is ideal for marking hems, pleats and button holes.
16. Seam Rippers
There will be mistakes made and stitches will need to be removed. These seam rippers make the job so much more easier.
17. Sewing Kit
If you don't want to buy everything individually, then this jam-packed sewing kit is surprisingly affordable for everything that it contains!
Also cute is this Survival Sewing Kit (complete with glue and tape) or this mini-sewing kit in a box.