Seeing citrus instantly makes you think of summer days, freshly squeezed lemonade and uplifting scents. Right? So why not make this easy felt citrus garland to brighten up your room?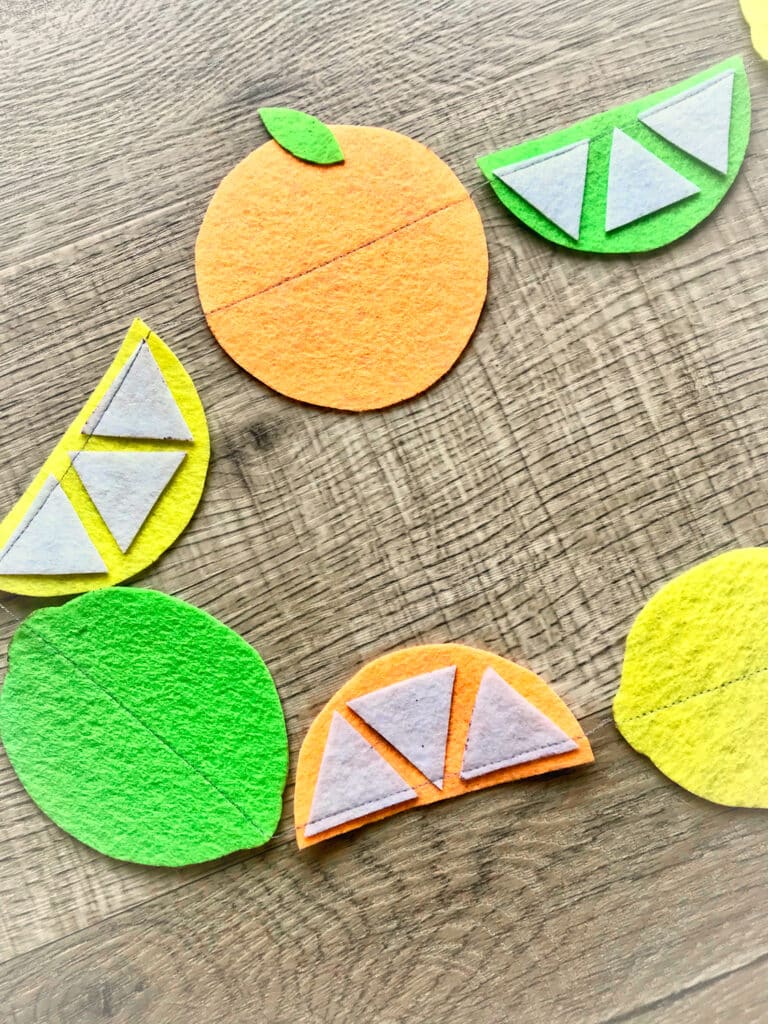 It's perfect for fun party, too. Put this lemon garland on the table with freshly squeezed lemonade. Or make a garland to hang on a lemonade stand! (You can customize the garland and only use lemon fruits, or just use orange fruits, etc.)
How to Sew an Easy Felt Citrus Garland
Supplies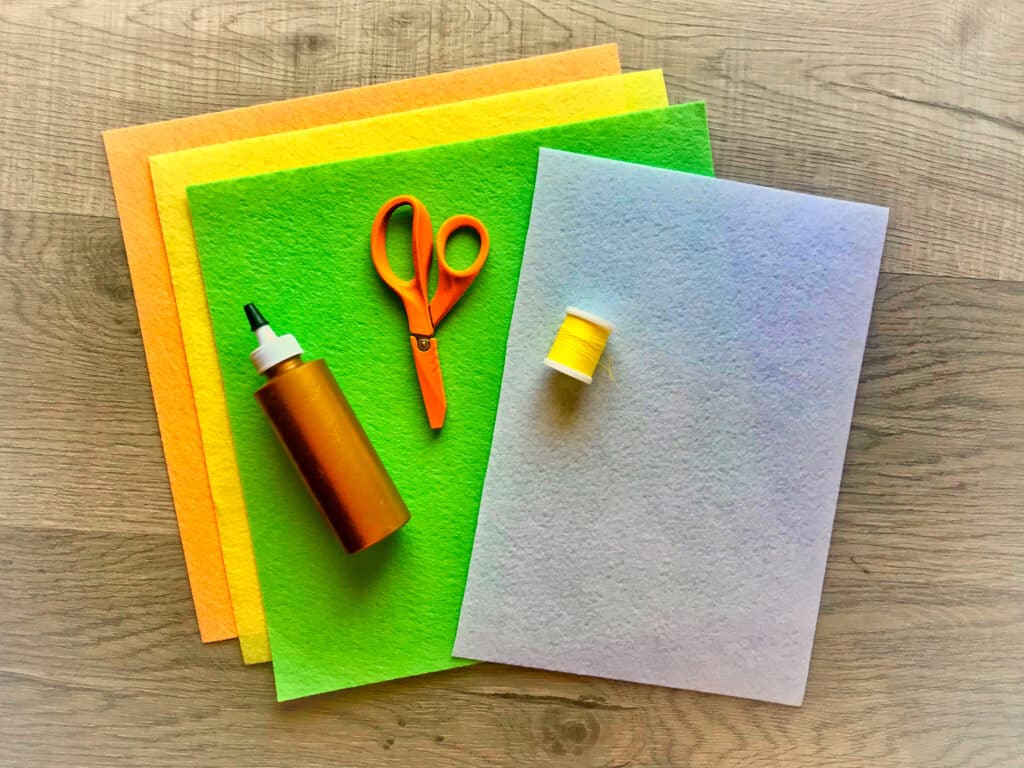 Directions
Step 1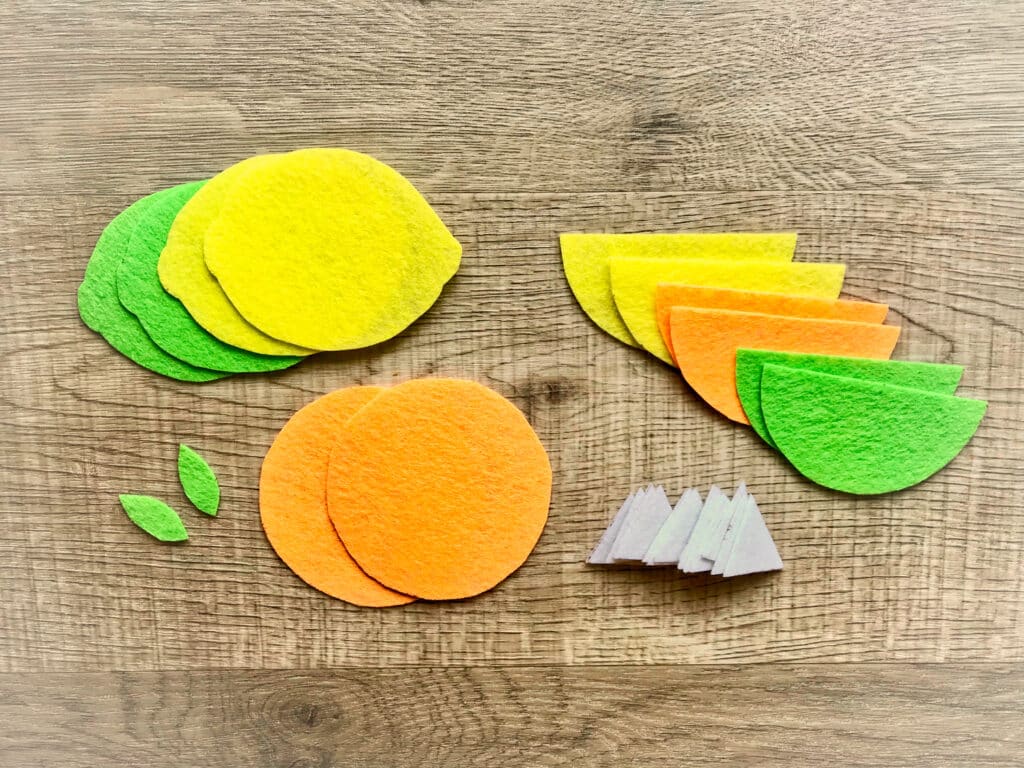 Trace printed templates onto felt and cut out multiples of each shape. The number will depend on how long you want your finished garland. Cut three triangles for every citrus slice and one leaf for every orange circle.
Step 2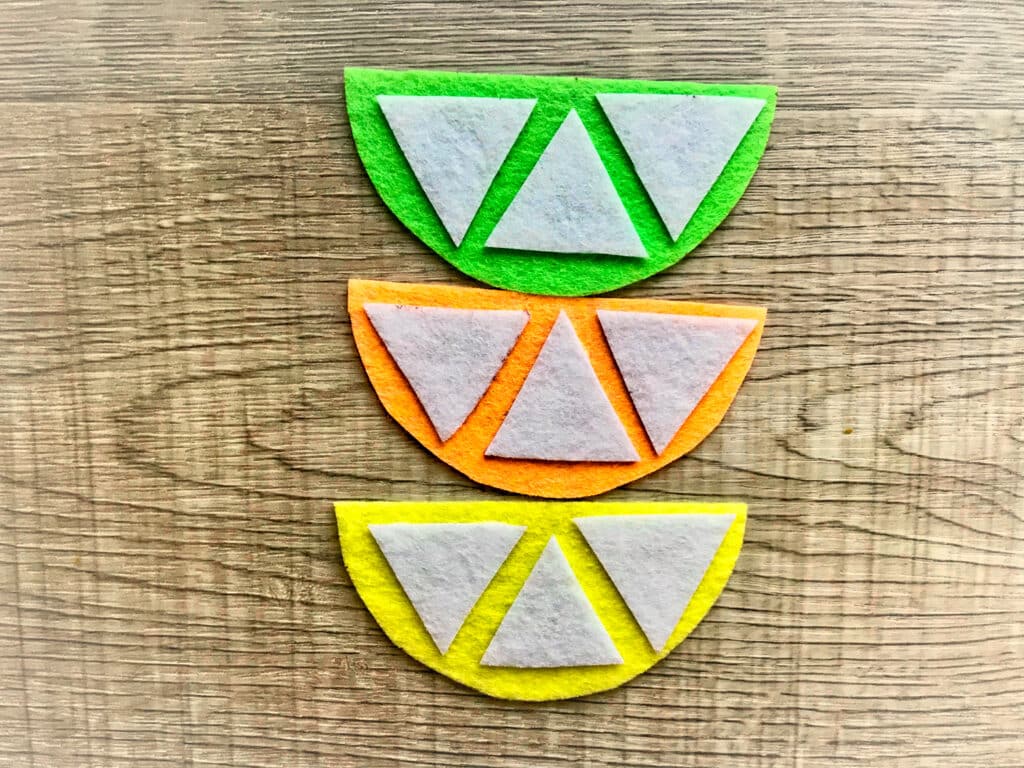 Arrange triangles on citrus slices and glue in place.
Step 3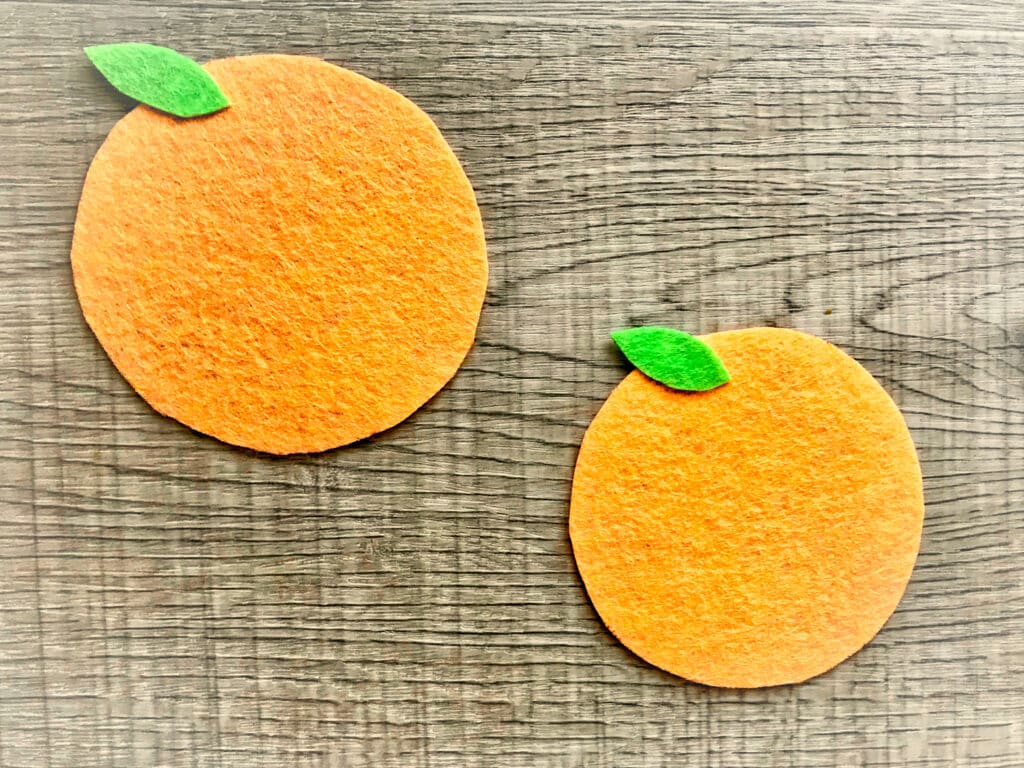 Glue leaf at top of each orange.
Step 4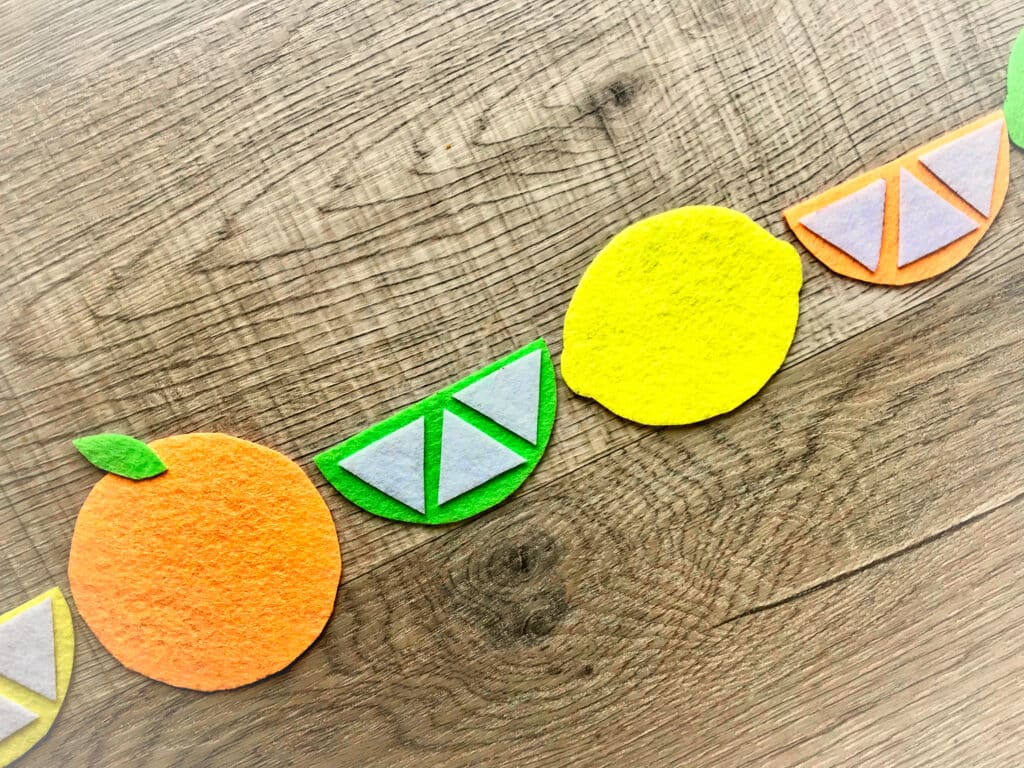 Lay out the fruits in the order you would like your garland.
Step 5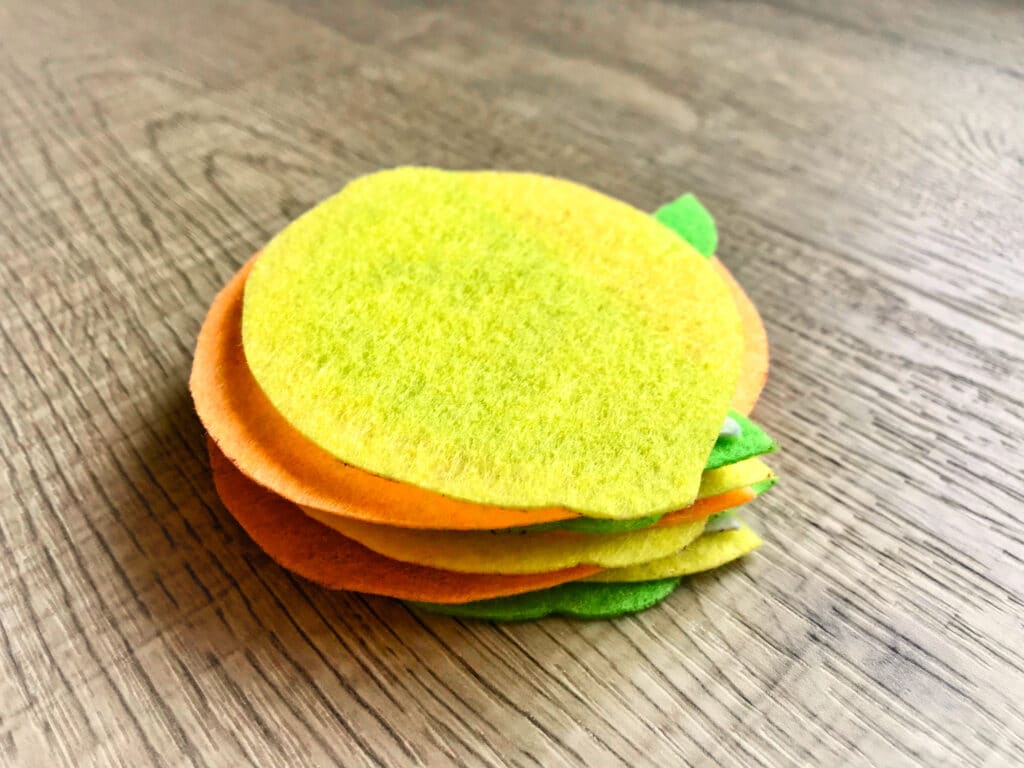 Stack the felt shapes on top of each other in the order they will appear in your garland.
Step 6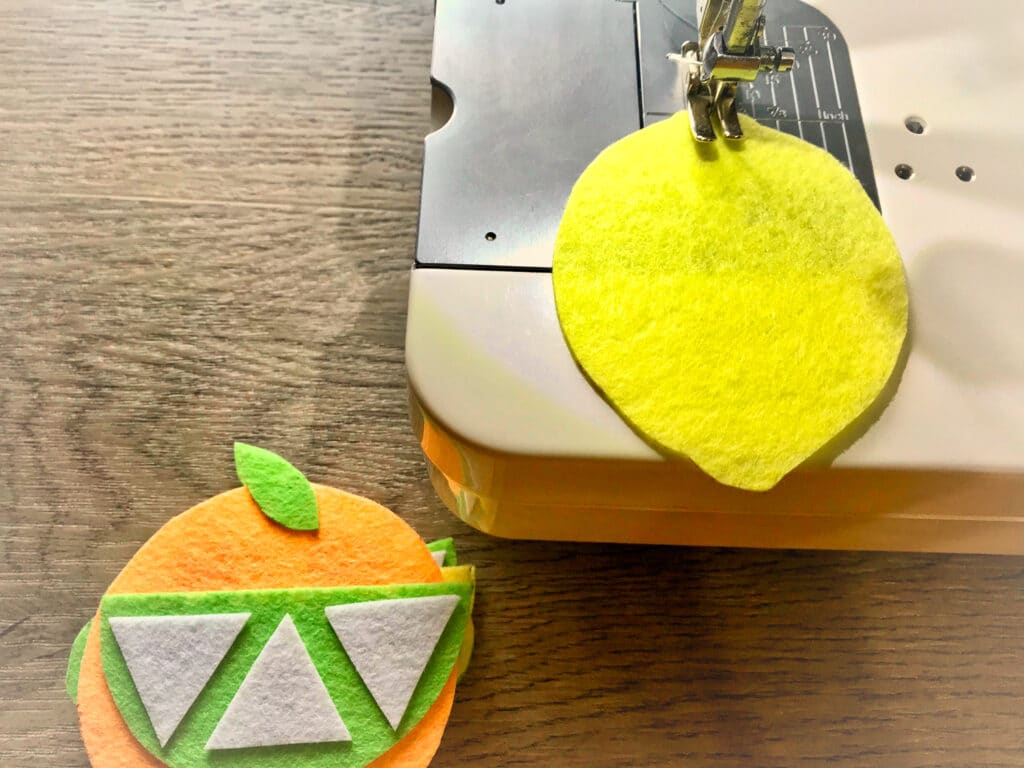 Move the stack of felt pieces to your sewing machine.
Step 7
Pull the top and bottom threads several inches before sewing. This will allow room for hanging the garland.
Step 8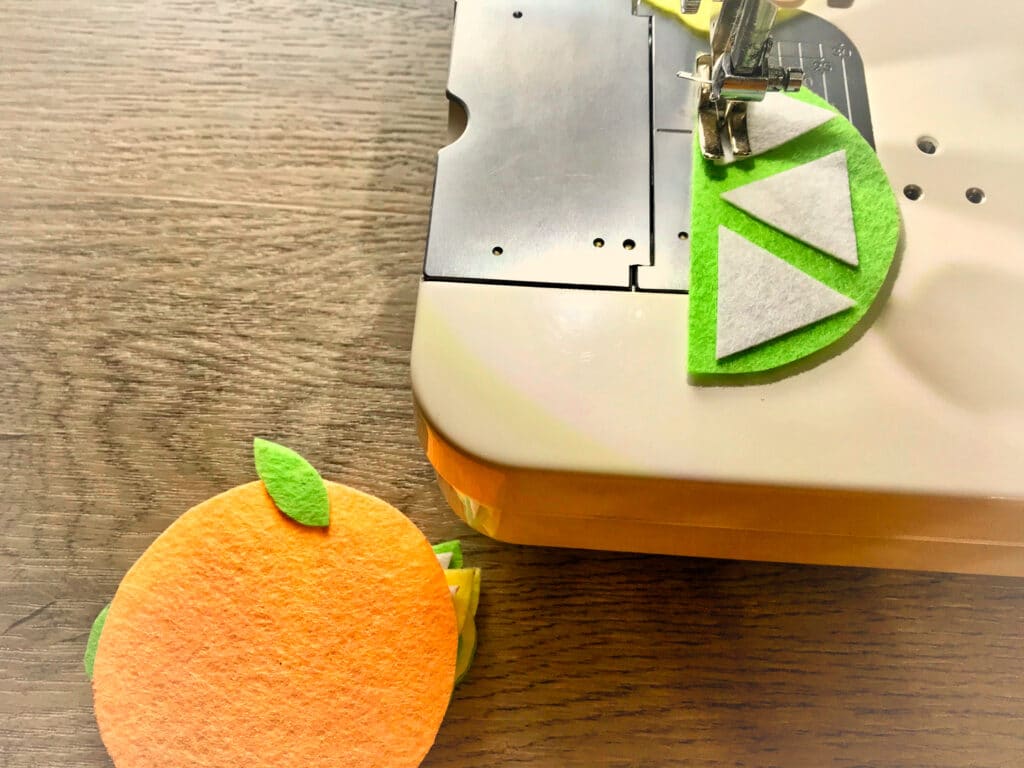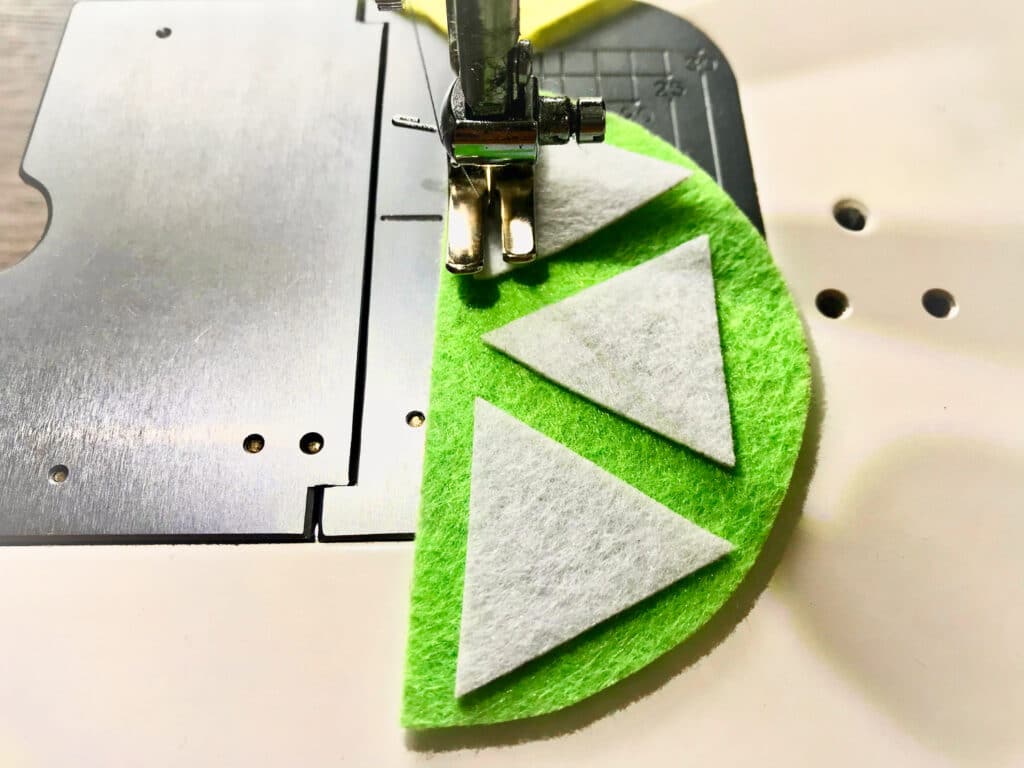 Choose a line on the sewing machine's plate to guide your sewing. It can be to the right or left of the needle, but use it to line up each felt shape. Citrus slice are to be sewn across the top and full fruit should be sewn through the middle.
Step 9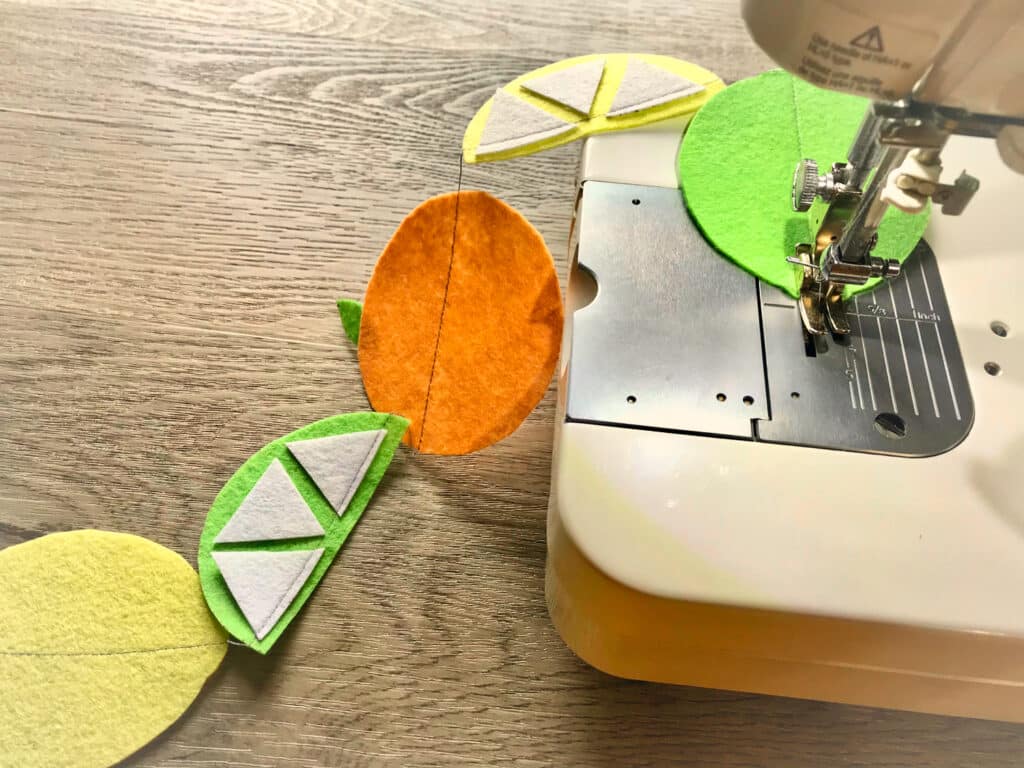 Sew with a straight stitch, adding felt shapes as you go. If there is space between the felt shapes, continue sewing air to form space between the shapes.
Step 10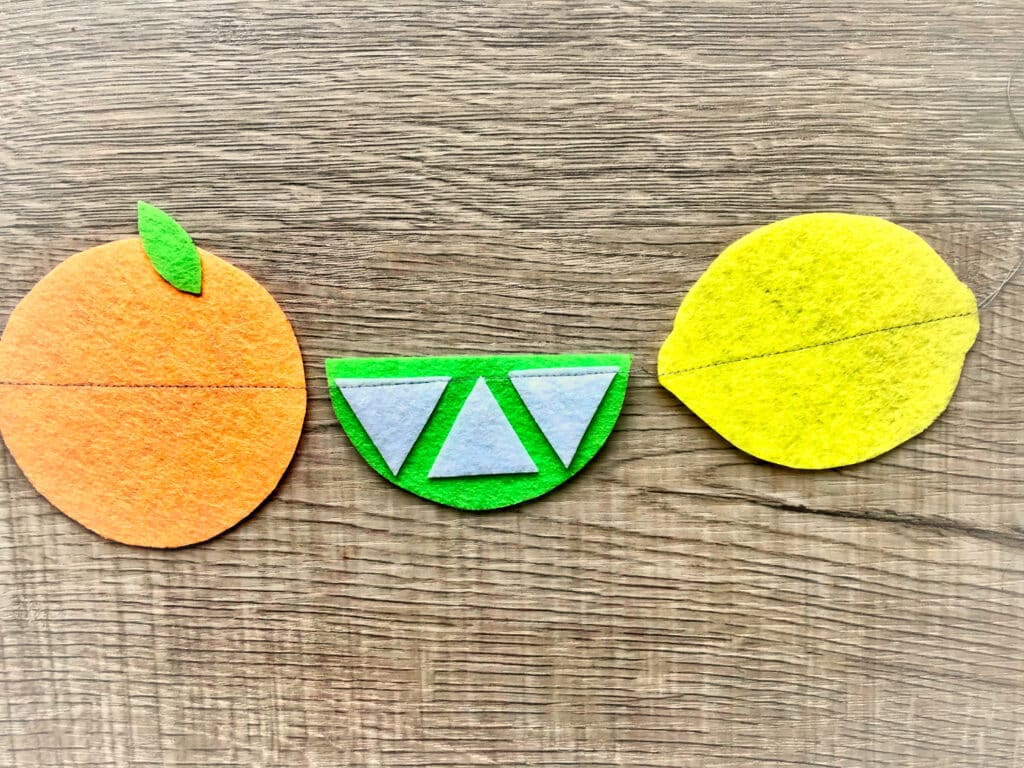 Continue sewing until all shapes have been added. Pull the threads several inches before cutting.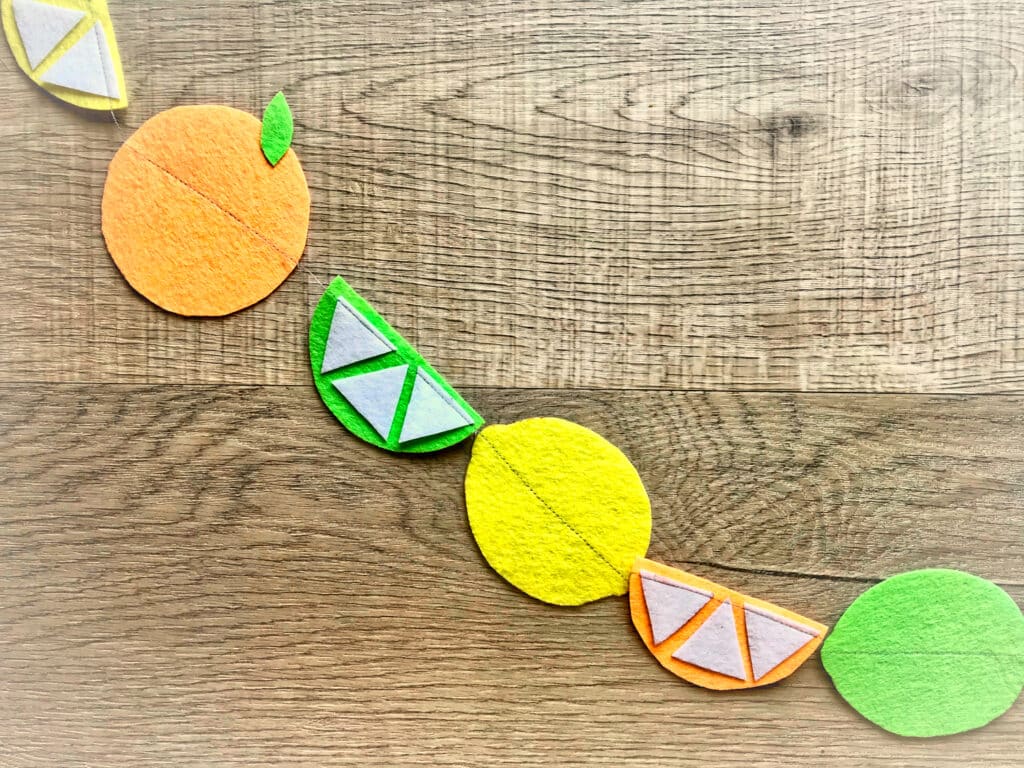 Liked this easy to sew project? Check out our simple felt pumpkin garland, too.